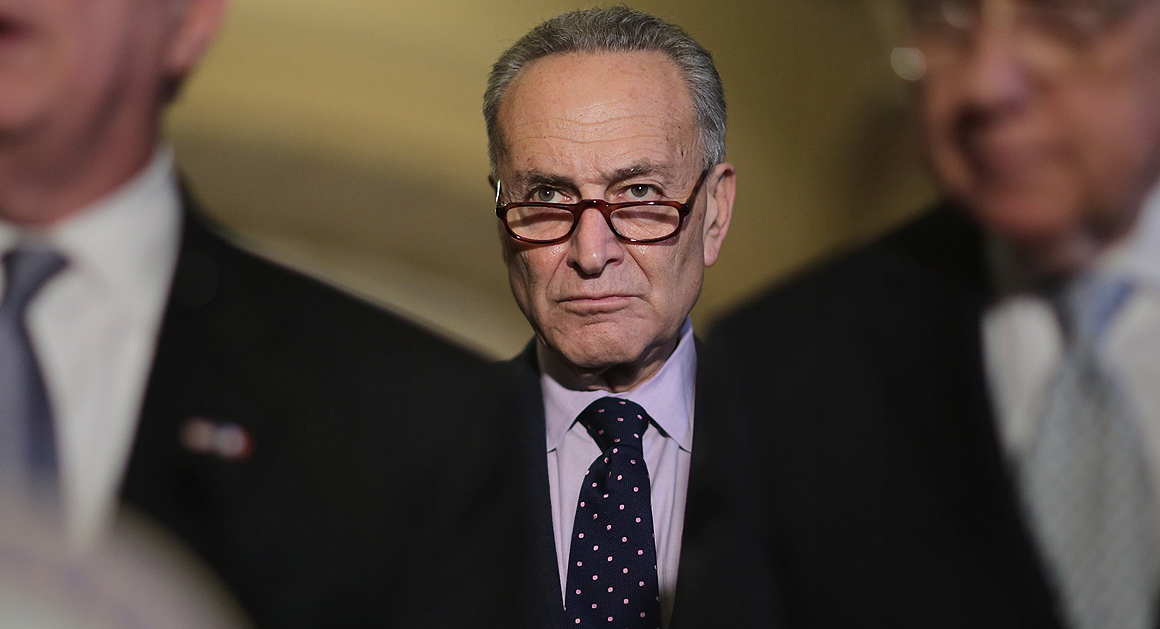 Fresh off his vote to end the government shutdown, Bill Nelson heads to Houston this weekend with a handful of other Democrats on the ballot this year for a fundraiser led by Senate Minority Leader Chuck Schumer.
"Friends who shut down together, stick together," quipped Ryan Patmintra, Florida director at the National Republican Senatorial Committee, referring to the fact that Nelson initially voted to shut the government Friday night, and is one of six Democrats up for re-election this year in states won by Donald Trump who voted against a short-term spending bill.
Nelson turned around Monday and voted on a Continuing Resolution to keep the government functioning up until Feb. 8. The bill also extended the Children's Health Insurance Program for an additional six years.
The Florida Democrat was part of a bipartisan coalition of senators who helped craft the agreement that passed in the Senate 81-18. Nelson touted his support as a "win for bipartisanship and common-sense," adding, "there is now a path forward to help the DREAMers, fund the military and other agencies and provide Florida with the hurricane disaster assistance it still needs."
In voting to end the shutdown, Nelson (and other Senate Democrats) are putting their faith in Senate Majority Leader Mitch McConnell, who vowed to bring up the issue of how to deal with the hundreds of thousands of young undocumented immigrants who are part of the Deferred Action for Childhood Arrivals (DACA) in the Senate in the next few weeks. McConnell controls only the Senate, however. Whether the House of Representatives would follow suit and President Donald Trump would sign such a bill is a complete unknown at this time.
House Republican Whip Steve Scalise is telling reporters that McConnell's pledge holds little weight on the House side. "There were no commitments made in the House," he said Monday.
The fundraiser is scheduled for Saturday morning in Houston and will include several other Democrats who are on the ballot this year, including Indiana Senator Joe Donnelly, Texas Rep. Beto O'Rourke and Nevada Rep. Jacky Rosen.
Like Nelson, Donnelly is running for reelection to the Senate, while O'Rourke and Rosen are running for the first time for the Senate.
An invitation to the fundraiser allows for individuals to contribute to 2018 Senate IMPACT, a Democratic Senate Super PAC.
Liberal activists are angry about the Democrats ending the shutdown without getting anything on DACA. While Nelson has received some criticism in Florida, nationally Schumer is feeling the most wrath from activists.

"This deal was morally reprehensible and political malpractice. It's Senator Schumer's job to keep the caucus together and fight for progressive values. He failed in that today," said Indivisible co-founder Ezra Levin. "The big blue wave Schumer hopes will make him Senate majority leader in 2019 will not build itself."
Nelson now has more than $8 million cash on hand in his bid for reelection. He's expected to face Florida Gov. Rick Scott in November, though Scott has yet to commit to running.
Fundraising isn't likely to be a problem for Scott if (or when) he gets into the race, as the Republican spent more than $70 million in his bid for governor in 2010 and over $12 million in 2014.