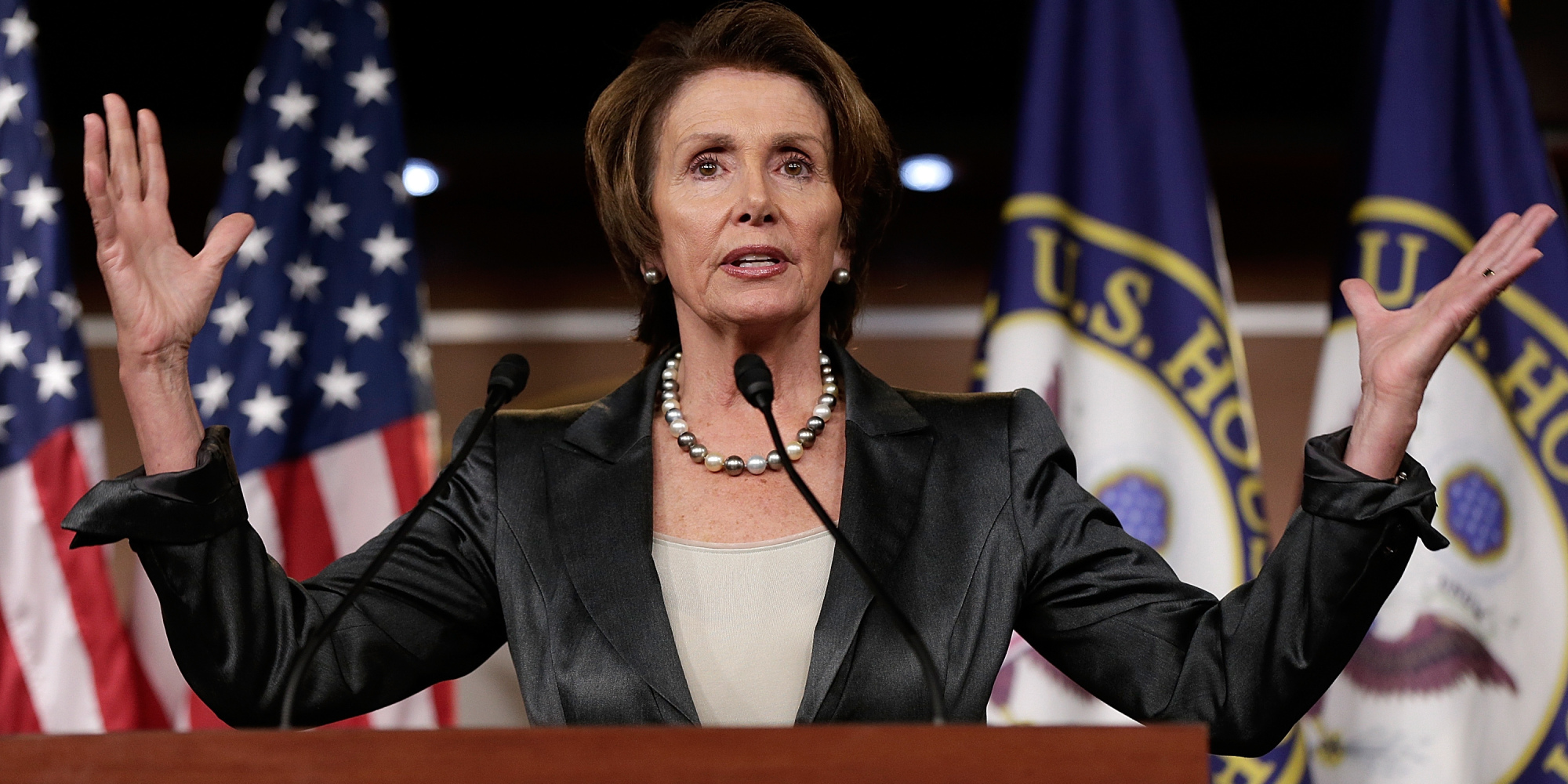 Nancy Pelosi, the leader of the Democrats in the U.S. House of Representatives, returns to Florida later this week when she joins fellow Rep. Debbie Wasserman Schultz and others for a town hall on the recently enacted GOP tax reform plan.
The event is scheduled for Thursday, Jan. 25 at the Student Union-House Chambers on the Florida Atlantic University campus in Boca Raton.
President Donald Trump signed the $1.5 trillion rewrite of the tax code last month. It's considered the biggest legislative victory for Trump and congressional Republicans since he took over the White House just over a year ago, and the lobbying for public opinion approval is well underway.
Recent polls suggest that more Americans are supporting the plan than when it was being debated and voted on late last year.
A Survey Monkey poll conducted for the New York Times last week shows that 46 percent of Americans now strongly or somewhat approve of the law. That's up from 37 percent when the bill was nearing passage in December.
With unemployment continuing to drop and a strong stock market, the uptick in the economy could be a much needed boost for Republicans this November, as Trump himself continues to see his approval rating in the upper 30s.
Part of the Democratic message will be that the tax plan disproportionately benefits the wealthy at the expense of the middle class. As the statement issued for the event reads, "The town hall is the latest event on a nationwide tour to shine a light on Republican tax breaks for millionaires, billionaires and wealthy corporations at the expense of working families."
The Tax Policy Center says that while the bill would reduce taxes on average for all income groups in both 2018 and 2019, in general higher-income households will receive larger tax cuts as a percent of after-tax income.
It goes on to say that, on average, taxes would change little for lower and middle-income groups and decrease for higher-income groups by 2027.
This will be Pelosi's first visit to the Sunshine State since last May, when she appeared with Wasserman-Schultz and Boca Raton Democratic Rep. Ted Deutch in Wilton Manors to highlight their support for the Equality Act. It would amend the Civil Rights Act of 1964 to guarantee federal protections for LGBT individuals in education, employment, housing and other areas.