Bold is bigger this week, more extensive than any week in recent memory.
And there's a darned good reason.
More is happening.
More campaigns. More intrigue. More drama.
For those paying attention to what Florida Politics, has done over the past few years, it's been pretty obvious that 2018 will be the big enchilada.
Northeast Florida has statewide candidates: Ron DeSantis is running to replace Rick Scott, and Jay Fant is making a real-deal bid for Attorney General.
Competitive races — we have them. The race to replace DeSantis is going to be brutal, and even Al Lawson will face a primary challenge. And Audrey Gibson — despite being months from being the Dems' leader in the Senate — may face a primary opponent backed by Jacksonville's (very Republican) mayor.
As soon as this all quiets down — November, in theory — the big push begins for city elections in Jacksonville.
There are those stating we cover too much; some of the coverage doesn't matter to the casual reader, they say.
As a counternarrative, we point to increases in readership and influence. Candidates call our A.G. Gancarski before making moves … and it's not because they like his phone voice.
In a time when mainstream media continues to contract or embrace frivolous clickbait, we follow the business of politics — a hybrid of marketing, influence and (sometimes) meaningful policy differences.
Waltz joins CD 6 GOP scrum
Green Beret Mike Waltz announced his run in Florida's 6th Congressional District on turf that is becoming increasingly familiar with Florida voters: Fox News.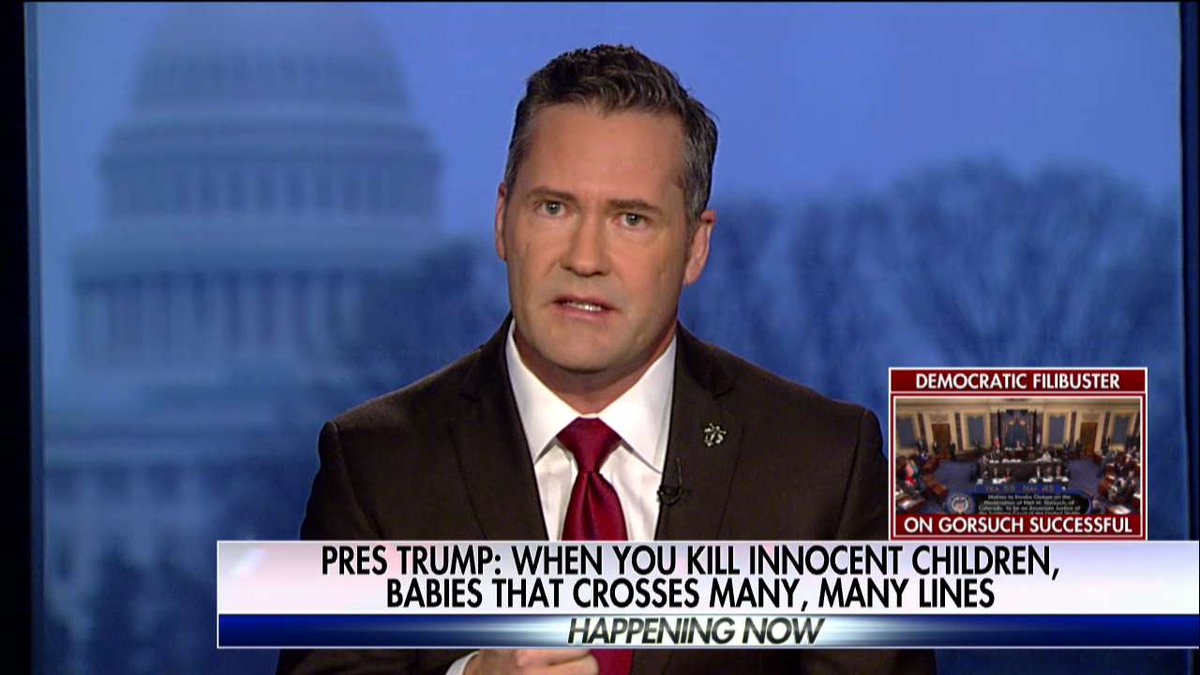 Incumbent Ron DeSantis — now running for Governor — announced on Fox and Friends; Waltz, a frequent Fox News contributor, exercised the same prerogative.
Don't expect Waltz's opponents, Ormond Beach's former State Rep. Fred Costello or businessman John Ward, to have the same leg up.
Waltz cut an ad in opposition to Donald Trump in the 2016 primaries; opponent John Ward has already dissed Waltz as a Never Trumper.
Meanwhile, Waltz looks forward to facing off against likely Democratic nominee Nancy Soderberg.
Waltz "look[s] forward to the day [he] can step up on the debate stage against a former Clinton UN Ambassador," he said Tuesday on "Fox and Friends."
Worth noting: Rasmussen Reports sees the seat as competitive.
"The seat is very Republican — Trump won it by 17 points — although Democrats have an interesting challenger who has raised legitimate money, former Clinton administration deputy National Security Adviser Nancy Soderberg (D). We thought about listing this seat as Likely Republican before DeSantis left to run for governor, so it stands to reason we'd list it now that it is an open seat even though the eventual Republican nominee will be clearly favored."
Lawson won't walk out of State of the Union
Trump gives the State of the Union address next week; per BuzzFeed, the Congressional Black Caucus plans to act.
"We could go, we could go and walk out, we could go and hold up fists … or we could not go, or we could hold our own State of the Union," CBC Chair Cedric Richmond said.
"We don't really care what [Trump] thinks about us," Richmond added.
If the CBC plans a protest action, there is no guarantee of universal participation.
Rep. Lawson, a Democrat whose district runs from Tallahassee to Jacksonville, won't walk out, per his office.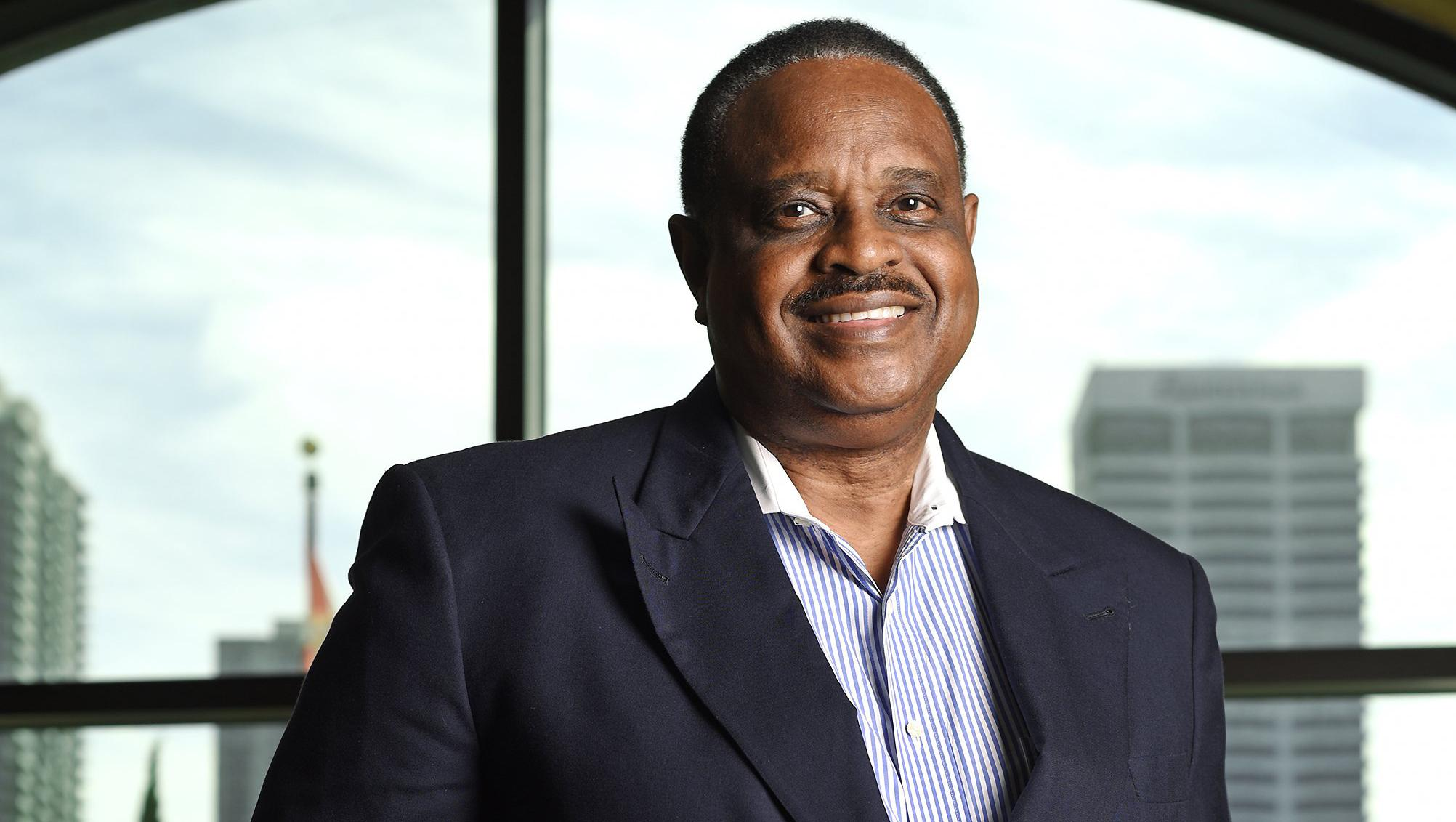 "Congressman Lawson will be in attendance for the entire State of the Union," asserted Stephanie Lambert Tuesday.
Lawson, a moderate Democrat who has been able to collaborate with conservative Republican colleagues John Rutherford and Neal Dunn on issues of Florida import, has not walked in lockstep with the CBC — and this deviation from caucus orthodoxy is but the latest example. (Lawson was also one of three Florida Democrats to vote to end the government shutdown, per the Tampa Bay Times, further showing a maverick streak).
The question going into the 2018 primary: will CBC members rally behind Alvin Brown or Rontel Batie, two candidates with CBC bona fides that Lawson hasn't demonstrated?
Rutherford calls for end of 60-vote Senate cloture
The government shutdown over the weekend led Rep. Rutherford to call — again — for the end of the 60-vote Senate closing debate.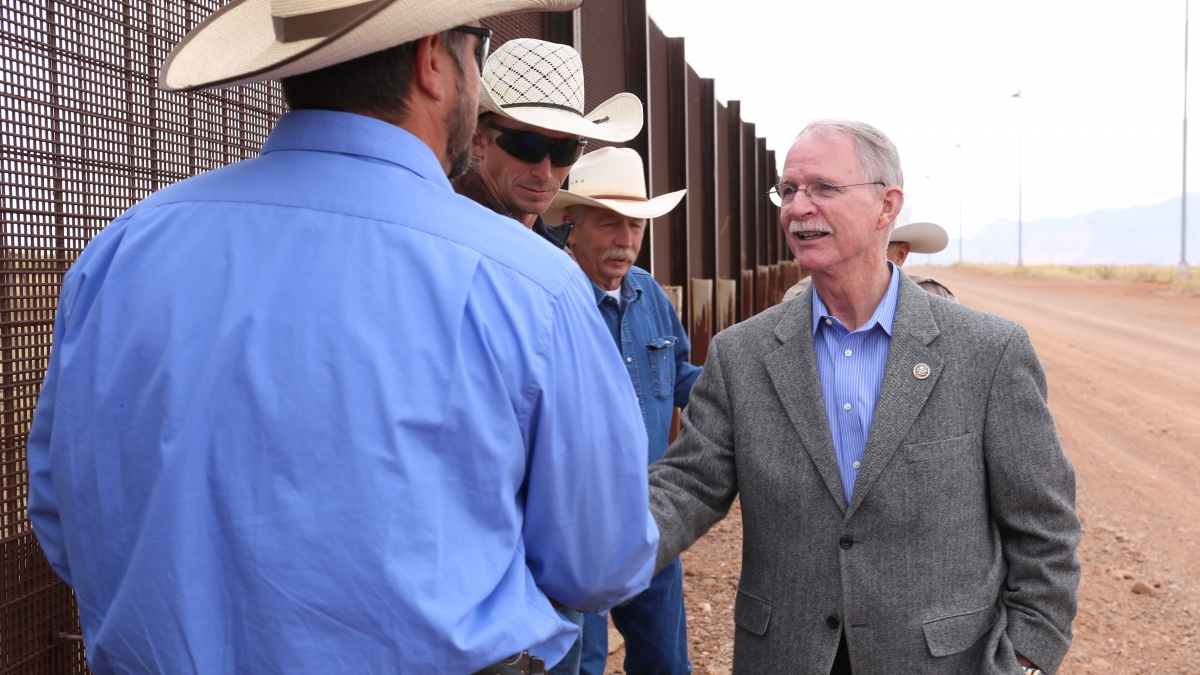 This mirrors Trump's talking points.
Rutherford was irked with the "Schumer shutdown" and what he sees as politics being played about linking the Deferred Action for Childhood Arrivals program issue with a Continuing Resolution, with "Senate Democrats trying to tie Deferred Action for Childhood Arrivals program into the budget with an artificial deadline," as Deferred Action for Childhood Arrivals program doesn't expire until March 5.
"All over a false deadline," Rutherford repeated, saying — not for the first time — that Senate Majority Leader Mitch McConnell "needs to do away with the 60-vote cloture rule."
"The American people gave Republicans a majority in the Senate," Rutherford asserted, and Senate leadership must "exercise [that Republican] majority" and not forfeit their prerogative to Democrats.
The Trump/Brown connection
Corrine Brown is expected to begin five years in prison in the next few days.
The more interesting story, however, may be that one of Trump's personal attorneys may be an asset to the former congresswoman's appeal.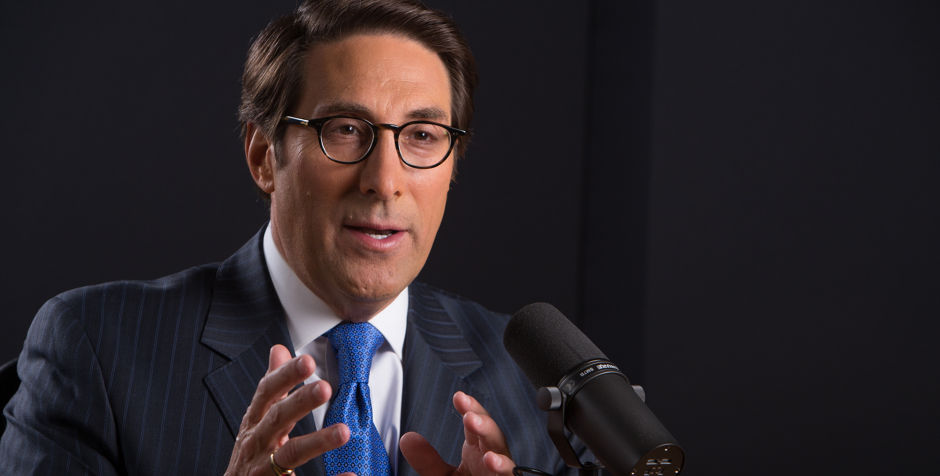 Brown, convicted of 18 counts related to the fraudulent One Door for Education charity, is again citing the matter of the discharged "Juror 13" in her appeal.
The judge removed Juror 13 from duty due to insisting that God said Brown was innocent. The appeal will raise the question of amicus briefs from friendly religious organizations who would contend that nothing disqualifies a juror based on divine guidance.
Among those groups: the American Center for Law and Justice, whose chief counsel is Jay Sekulow.
Sekulow is one of Trump's personal lawyers.
Ironically, given Brown's conviction for using a counterfeit charity as a slush fund, Sekulow has been investigated by two state attorneys general, per the Guardian. "Following the disclosure that [Sekulow's Christian Advocates Serving Evangelism and an affiliate] have since 2000 paid more than $60m in compensation and contracts to Sekulow, his relatives, and companies where they hold senior roles."
Nonprofits are expected to offer "reasonable but not excessive" compensation to executives, and some may contend that $60 million exceeds that threshold.
Sekulow has defended the president against accusations of Russian collusion, among other things.
DeSantis to kick off Governor campaign
Congressman DeSantis, who represents St. Johns, Flagler and Volusia counties, will kick off his gubernatorial campaign next week.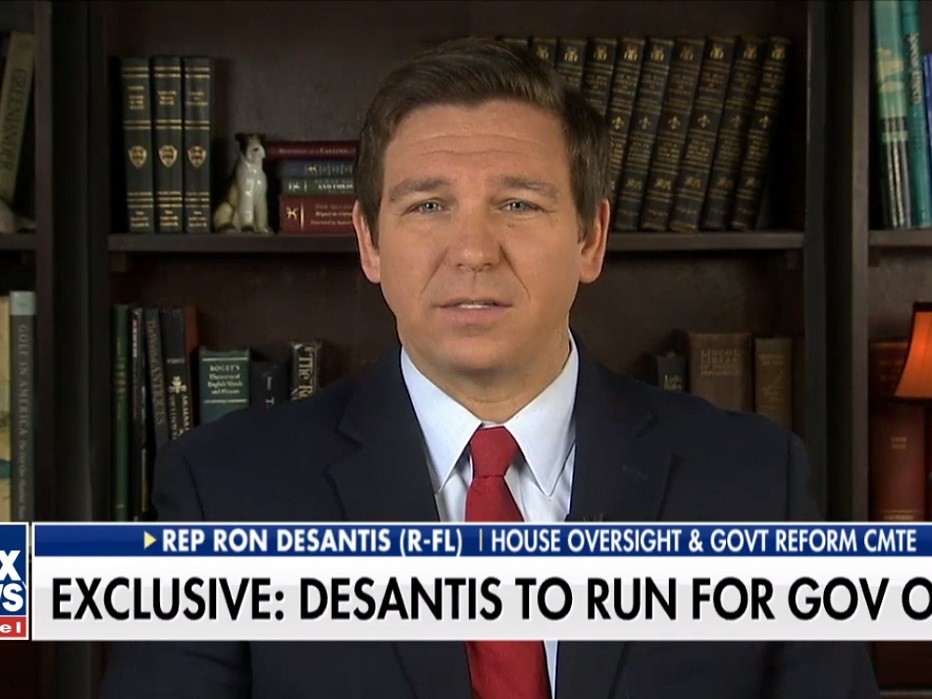 And it won't be anywhere near his district.
The campaign will launch at the Boca Raton Embassy Suites Jan. 29 at 11 a.m.
According to an email to supporters: "The excitement and momentum is squarely behind Ron DeSantis. He has already been endorsed by President Donald Trump, Sean Hannity, and Mark Levin — and we haven't even kicked off the campaign yet!"
DeSantis' leading primary opponent, Agriculture Commissioner Adam Putnam, has over $15 million cash on hand; DeSantis is unfazed.
He bills himself as the "#1 conservative in Florida" on his invite to the Boca Raton event, where he will build on remarks made on Fox and Friends as the year started — when DeSantis confirmed that he would in fact run.
"As a military officer, an Iraq veteran and a proven conservative, with the support of the president, I'm in a position to exercise the leadership that can build on the great work that Gov. Rick Scott has done to advance economic opportunity, reform education, and drain the swamp in Tallahassee that needs to be drained just like Washington," DeSantis affirmed.
DeSantis — now within five points of Putnam in the most recent poll from the Florida Chamber — has a finance team that can compete with any candidate in the field, should it become fully engaged.
Daniels dodges ethics sanction
Some good news for Kim Daniels, Democrat representing House District 14.
Per the Florida Times-Union, Daniels' contention that an ethics complaint filed against her in 2015 was too close to the City Council election she lost carried with the Florida Ethics Commission.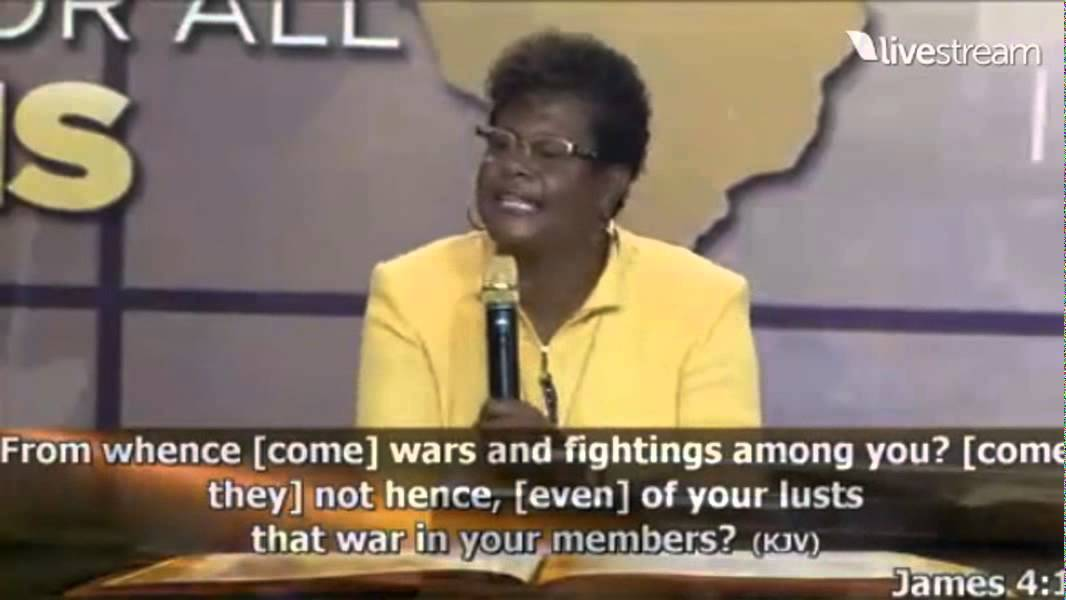 "The complaint was filed based on reporting by The Florida Times-Union that showed Daniels, who pastors a church, shuffled properties and time-shares to her nonprofit ministry and didn't disclose $1 million in debt owed on a Broward County home."
The statute of limitations on the complaint is five years; it can be filed again … just not within 30 days of an election.
State to offer marriage advice?
Good news for those thinking about marriage: the State of Florida, where legislators have nothing approaching moral issues whatsoever, is willing to help.
A Florida House committee approved a potential Guide to a Healthy Marriage this week, a prerequisite to consideration by the full House.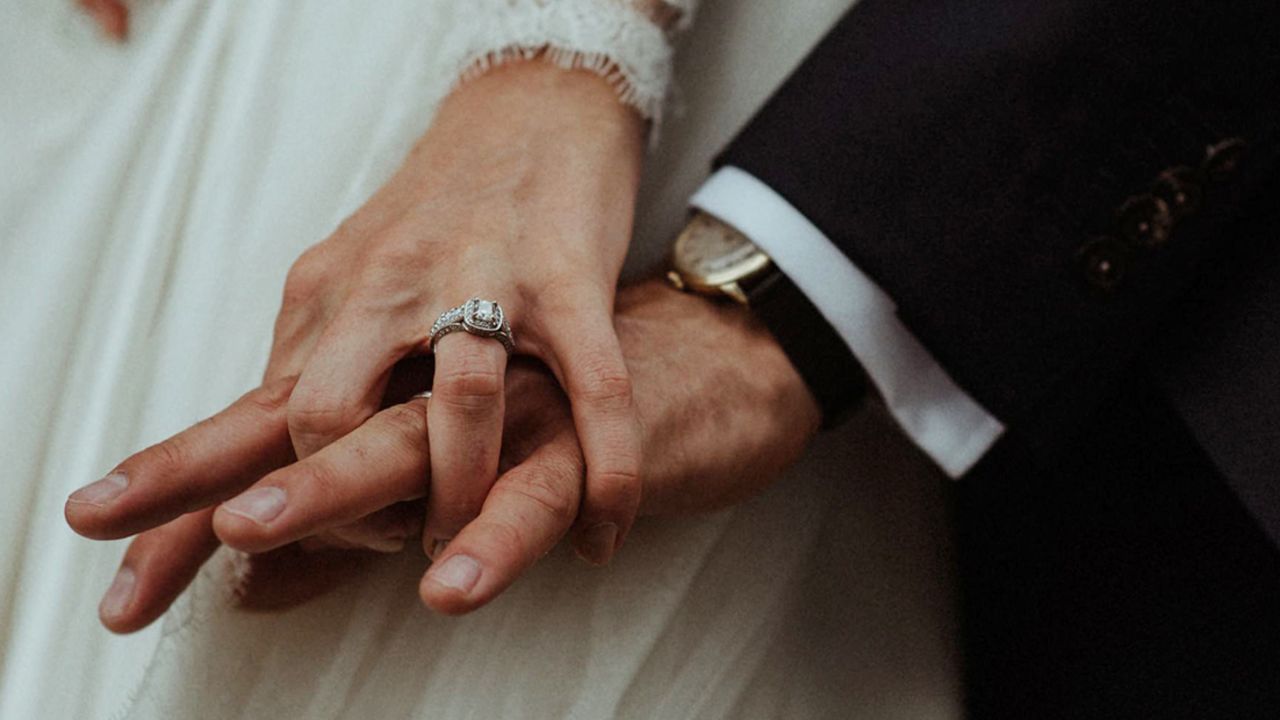 The new requirement proposed under HB 1232, sponsored by state Rep. Clay Yarborough, is intended to give couples access to information on conflict resolution and parenting that could prevent them from divorcing in the future.
Under Yarborough's proposal, a six-member committee would be tasked with writing the "Florida Guide to a Healthy Marriage" pamphlet for "any couple," regardless of their sexual orientation. The guide would be made available online at courts.
The Senate bill, alas, has yet to have a committee stop.
Primary challenge for Gibson?
Here's one to watch: Jacksonville City Councilman Reggie Brown may attempt to primary Gibson, the Senate Minority Leader Designate.
"I believe that people ask 'what's next' when you've done a great job," Brown said. "Right now, it's really about Reggie Brown and what's next for me."

Among Brown's issues with Gibson: she hasn't brought enough back to the district, regarding infrastructure money.
"I've been local for nine years. I'm very in touch with the community. I'm also in touch with Tallahassee, and I know things we aren't getting done," Brown said.
Worth noting: the relationship between Gibson and the office of Mayor Lenny Curry has been strained.
Gibson couldn't get a meeting with Curry to discuss city priorities in November, and the acrimony really started in 2016 when Gibson opposed Curry's pension reform referendum vote.
There are those who think that Brown is Curry's candidate. Both Curry's team and Brown deny any such collaboration though.
Pound sand
Curry couldn't find a referee to shred after the Patriots stole a victory from the Jaguars. However, unnamed media talking heads seemed to be an easier target.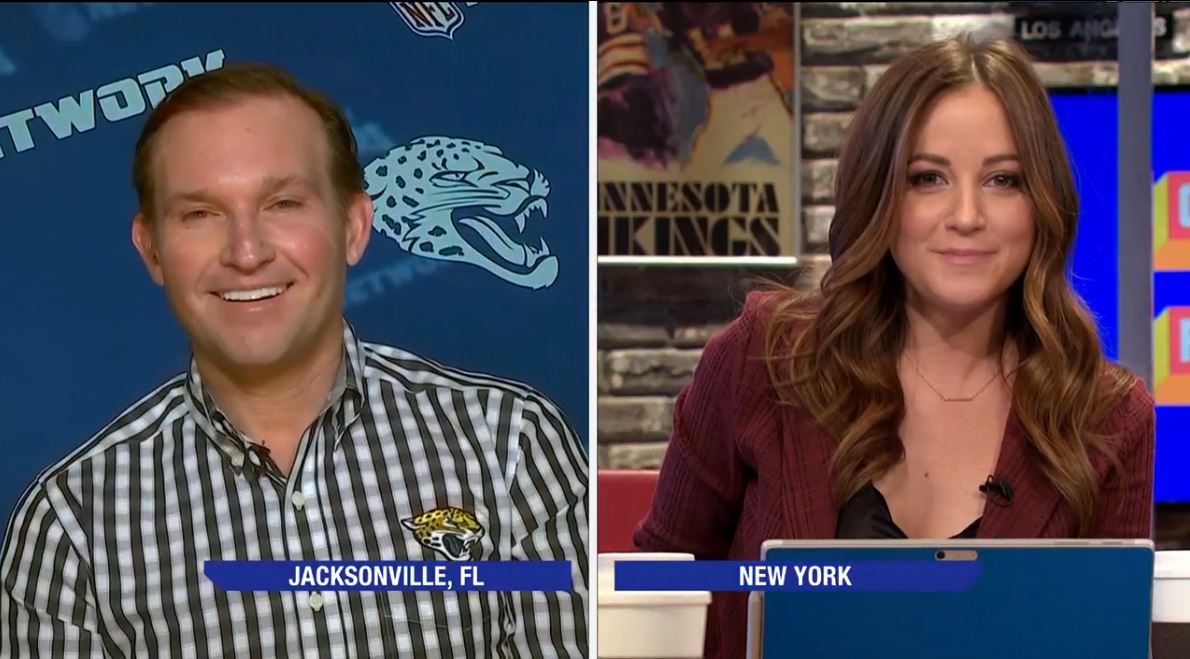 "Media talking/writing heads that think sports are 'silly' because it is 'only a game'— pound sand. These guys work their tails off, like u tell us you do. And risk All, unlike you. They represent the daily grind of most folks," Curry tweeted.
https://twitter.com/lennycurry/status/955292535957741568
As early as Monday morning, reporters who weren't in a position to publicly opine on this tweet were messaging feverishly and privately, saying that Curry had no clue about the pressures on members of the media.
Indeed, from death threats to sexual harassment and threats, reporters in television, print, and other media deal with risks that Curry's tweet discounted.
Some media members made their feelings known publicly.
Melissa Ross, the award-winning host of WJCT's "First Coast Connect," responded with crispness: "Journalists around the world have died trying to report the news. They work for low pay, in often dangerous conditions, in an unstable industry. Respectfully, this is hurtful and ill-informed."
Also grinding against the pound sand tweet: NPR commentator Al Letson.
"Look at the journalist[s] in Jacksonville, who they are and what they do. You may not appreciate them because they push you, but for democracy to work, they must do their jobs. And in Jacksonville the journalist who every day grind it out, are losing their jobs with the TU shrinking, smaller presses struggling and wages being low. When you are trying to get it right, to tell the story for citizens to make informed decisions, and worrying about if you'll have a job, I'd say that's pretty close to the daily grind of most folks," Letson tweeted.
Don't sweat the small stuff
Poynter took a hard look at the recent Florida Times-Union layoffs, and reporter Ben Conarck — who was not laid off — gave the best spin possible on the shrinking paper of record's latest moves.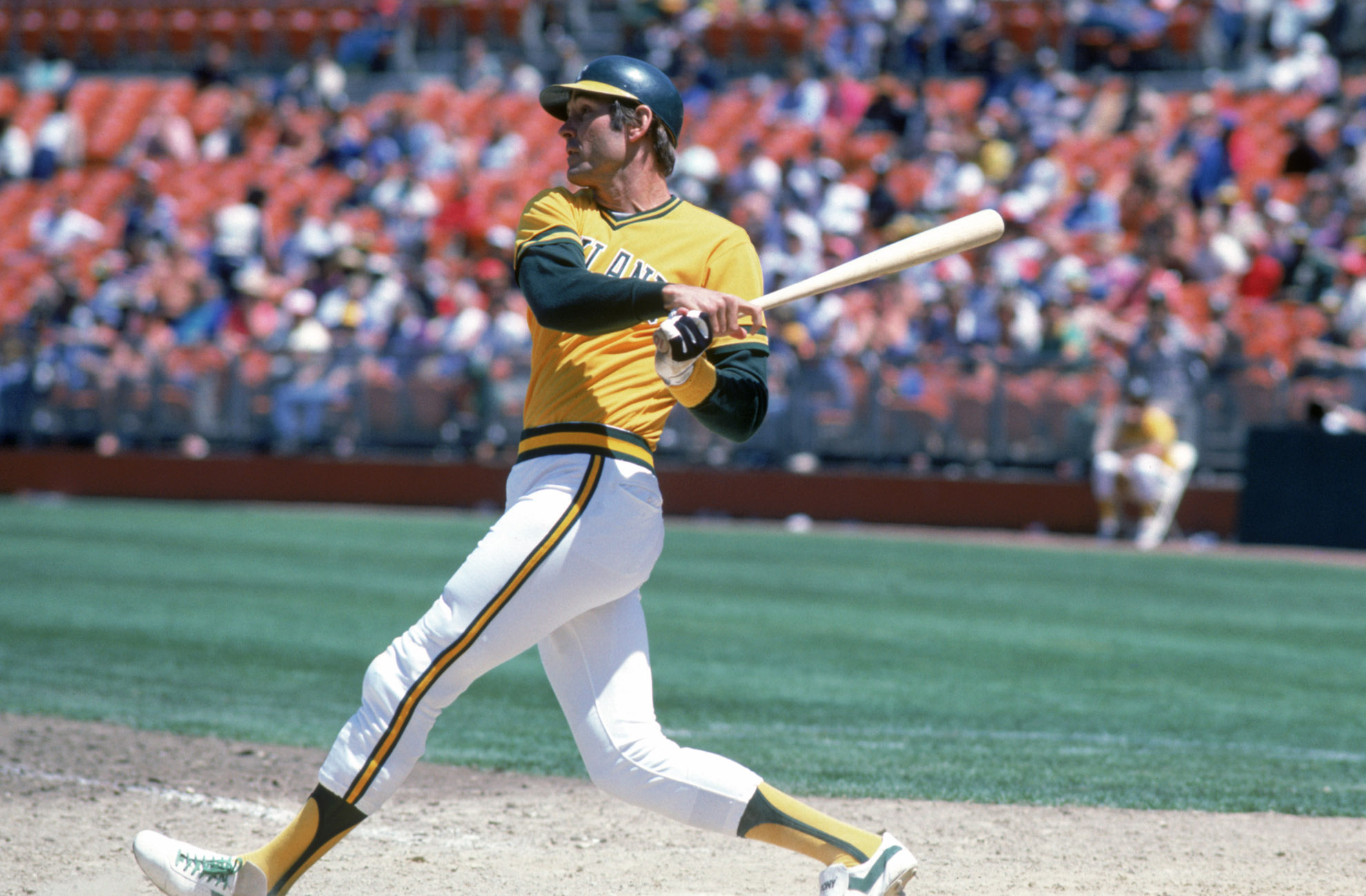 "Mary Kelli's philosophy is we're not going to do the small stuff," Conarck said of editor Mary Kelli Palka.
Per Poynter: "After last week's cuts, which wiped out the business desk, the newsroom had a meeting and discussed that they'd only be covering critical business stories in the community. (Jacksonville has a business journal.) They're going after bigger stories, like Conarck's collaboration with ProPublica on racial profiling."
Conarck's story got traction (millions of video views when all was said and done) — and he had months to work on it, a laudable commitment to a deep-dive investigation from the paper.
However, the paper isn't just shunning the biz beat.
The Legislative Session in Tallahassee is nearing the halfway mark, and GateHouse — the T-U's parent company — is still trying to hire a reporter to cover state politics … one to serve the entire state rather than concerns of the region.
One by one, columnists have moved toward extinction; the last man standing is Mark Woods, after Tonyaa Weathersbee moved on and Ron Littlepage retired.
The T-U has made a business decision to swing for the fences. But will the result be Mark McGwire/Barry Bonds or Rob Deer/Dave Kingman?
Brown won't talk re-election
How vulnerable is Jacksonville City Councilwoman Katrina Brown?
Fourteen months out from the first election, Brown (who hasn't yet filed for re-election) already has six people lined up to replace her.
On Monday, we asked the councilwoman if she was going to run; Brown refused to comment.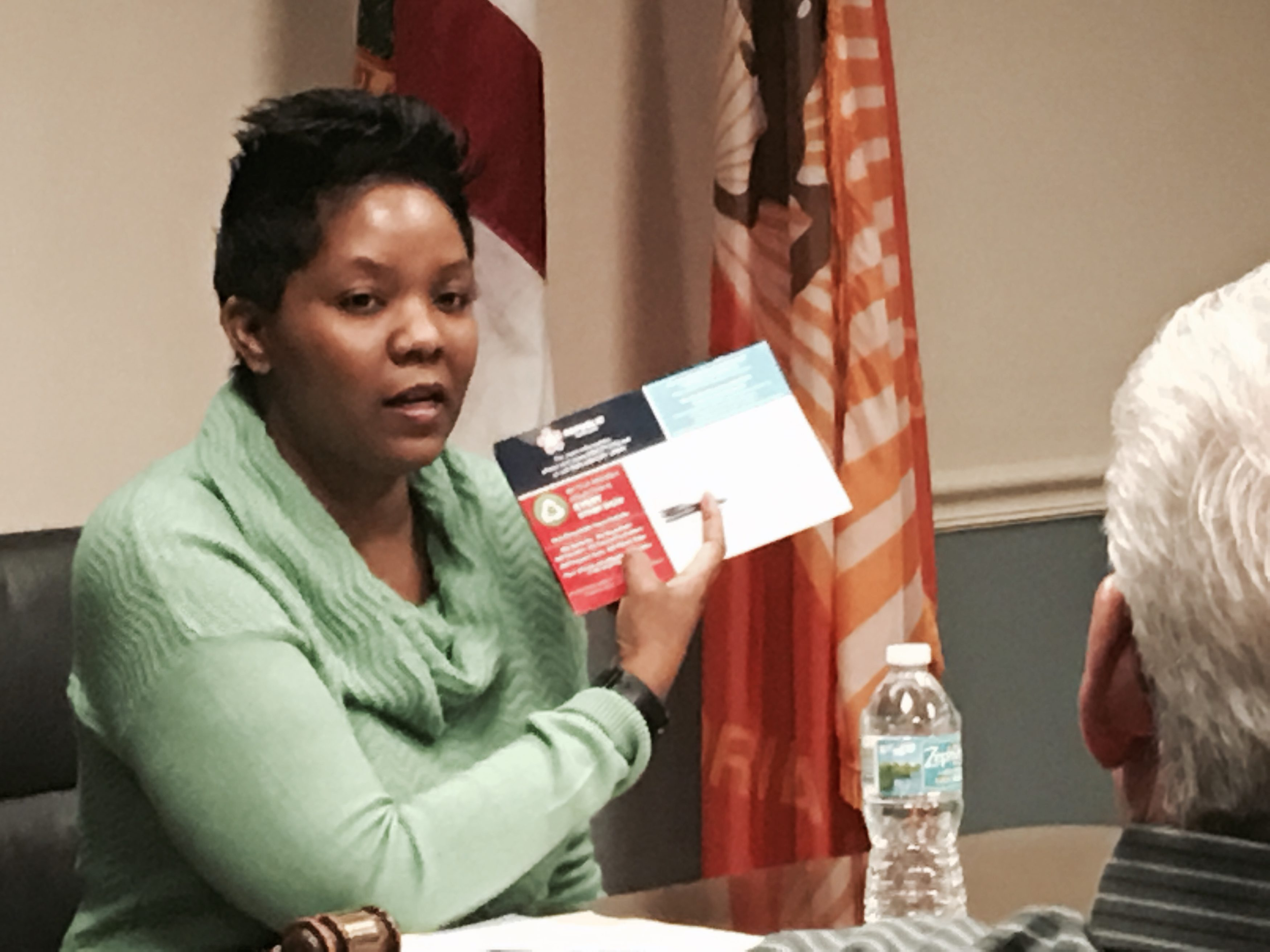 Brown has issues other incumbents don't. She has run afoul of the police union and has gotten tough coverage for a failed economic development deal from her family businesses.
Candidates are queuing up to run against her, and the longer she waits to launch, the harder a re-election bid may be.
Diallo Sekou — Seabrooks, Michael Sell, Brandon Byers, Tameka Gaines Holly, Albert Wilcox and Joenetta Dixon are all in the race, almost ensuring May's runoff will decide the contest.
Knives out in Council leadership races
Hot quotes abound already in pledge meetings ahead of the May vote for Jacksonville City Council vice president.

While the race for President is already wrapped (current VP Aaron Bowman will move up), the VP race is where the drama will be. And much of the drama will be frustration over current President Anna Brosche, if the pledge meetings hosted by Tommy Hazouri are any indication.
Hazouri noted, during his meeting with Bowman, that he didn't see a "close relationship" between Bowman and Brosche.
Hazouri, a former Mayor of Jacksonville, also questioned the incumbent President's effectiveness.
"I want to see a leader as President," Hazouri said.
In what had to be construed as a dis to Brosche's peripatetic approach to hot-button issues like Confederate monument removal — an initiative that stalled out after polling revealed it wasn't popular — Hazouri said "you can't just slap stuff on the wall … you have to follow up."
Bowman remarked that he was going to have a "much different approach and way to do things" compared to certain unnamed predecessors (Read: Brosche).
Hazouri's meeting with Bill Gulliford revealed both veteran pols' frustration with being marginalized.
Gulliford quipped that both men, due to backing John Crescimbeni over Brosche unambiguously in 2017's race for president, were "down at the end of the dais … one more inch and you fall off."
Project Volt gets greenlight
'Project Volt,' an economic development deal passed Tuesday evening in the Jacksonville City Council, could bring hundreds of jobs into the area, and allow Jacksonville to enter a new industry that will grow in the coming years.

The unnamed company, which makes solar panels at eight locations around the world, is new to America: per the fact sheet, Jacksonville would serve as the company's American headquarters.
It is no accident that foreign companies are considering American production; Trump has hiked solar panel tariffs, a long-expected move that will lead to onshoring of manufacturing.
And at least 800 jobs would be created and retained for at least four years locally — and those jobs would be on the Northside and Westside, economically challenged areas that could use employment diversification. While 100-150 people would come to get things started, city officials expect that most permanent hires would either move here from elsewhere or be of local origination.
Eight of the top 10 solar panel manufacturers in the world are in Asia, which means chances are very good that this would be the American outpost for a Chinese or Korean company.
CSX claims fix to stalled crossing hex
Finally, embattled railroad company CSX may have a fix underway for blocked railroad crossings, an issue that has caused conflict especially between CSX officials and those of Duval County town of Baldwin.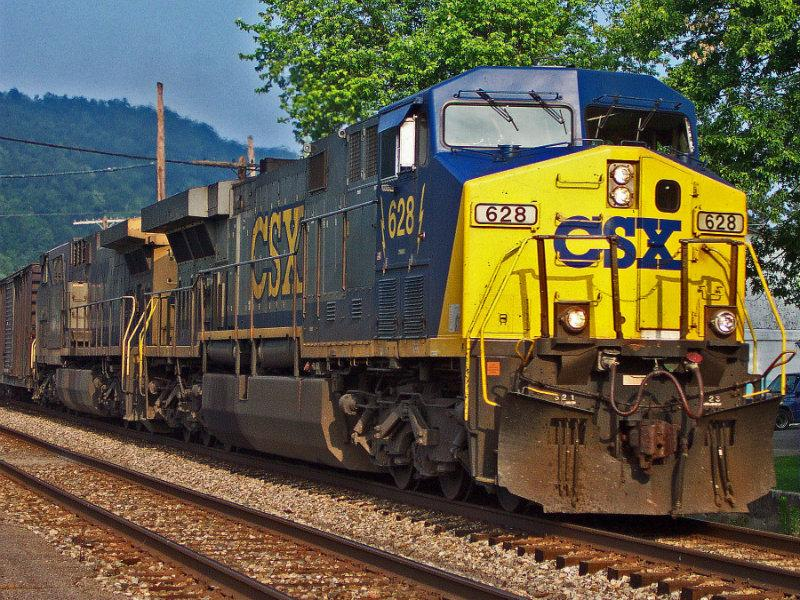 If true, this is good news. Late in 2017, there were so many citations written on the "precision railroading" company that the city of Jacksonville and CSX had an "arrangement" to pay a few citations and junk the rest — a salutary legal arrangement that most scofflaws will never enjoy.
"CSX noted that in the past three weeks they have changed their operations using a utility switchman and this should reduce some of the blockage time. The mayor will monitor the complaints and let us know if this changed reduced the amount of time trains block the roadway," asserted Doreen Joyner-Howard, FDOT's District Freight, Logistics and Passenger operations manager, in an email to other FDOT officials.
Where no one knows your name
Being a member of the Duval County School Board doesn't necessarily improve your name ID, per a poll reported in the Florida Times-Union.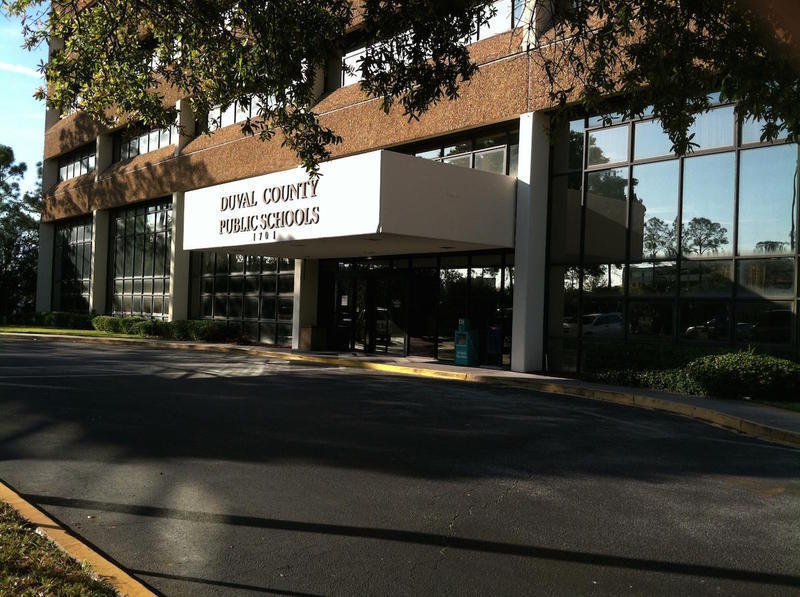 This poll was floated to underscore the argument that the current School Board lacks the mandate to choose a new Superintendent of Duval County Public Schools.
"Eight months after Superintendent Nikolai Vitti left Jacksonville for Detroit public schools, four in 10 Jacksonville adult residents are unaware that the school district is searching for his replacement … more than 93 percent of Jacksonville adults couldn't even name a board member, much less their own, when asked who represents them on the board."
The lede is buried here, as two of the more outspoken members of the board — Paula Wright and Becki Couch — are termed out this year.
The goal among Jacksonville power brokers: to stack the board with people more in line with the interests and goals of the city's power structure. Often, the Vitti era showed divergence.
Jax Council litter dither
Jacksonville has wrestled with issues of blight for decades; in fact, there is even a department in city government to address the issue.
The consolidated city has ordinances dating back to 1975 on the matter, but the problem remains; trash on the sides of roads and in vacant lots.
On Monday, Jacksonville City Council members met to resolve an issue that the city's blight efforts are intended to address: litter.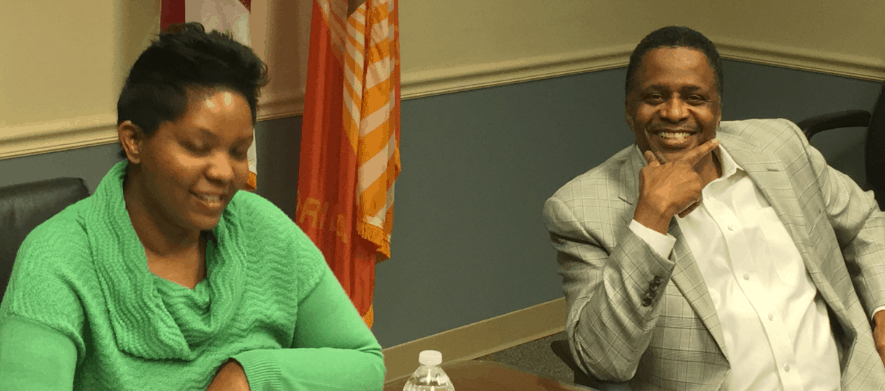 Councilmembers have tried — and failed — to tackle this issue multiple times in the past, but apparently, the seemingly simple task of keeping debris off city streets have proved daunting.
Councilman Reggie Brown noted that "mental health continues to be a challenge," as his Northwest Jacksonville district has a lot of mental health institutions, populated by people who walk the streets with shopping carts who add to the litter problem.
"We've not been able to regulate human behavior," Councilman Brown said, "so how do we encourage people to do better?"
Brown suggested inmate work crews clean the affected areas, which would require hiring more supervisors for inmates.
"How do we get more inmates out in our community cleaning up trash?"
Councilman Crescimbeni suggested putting litterers in pink vests, emblazoned with messages like "I'm a litterer, and I'm picking up litter today."
St. Johns County boom continues
Action News Jax notes that, despite issues with congestion and overcrowding, the boom in St. Johns County permits is still ongoing.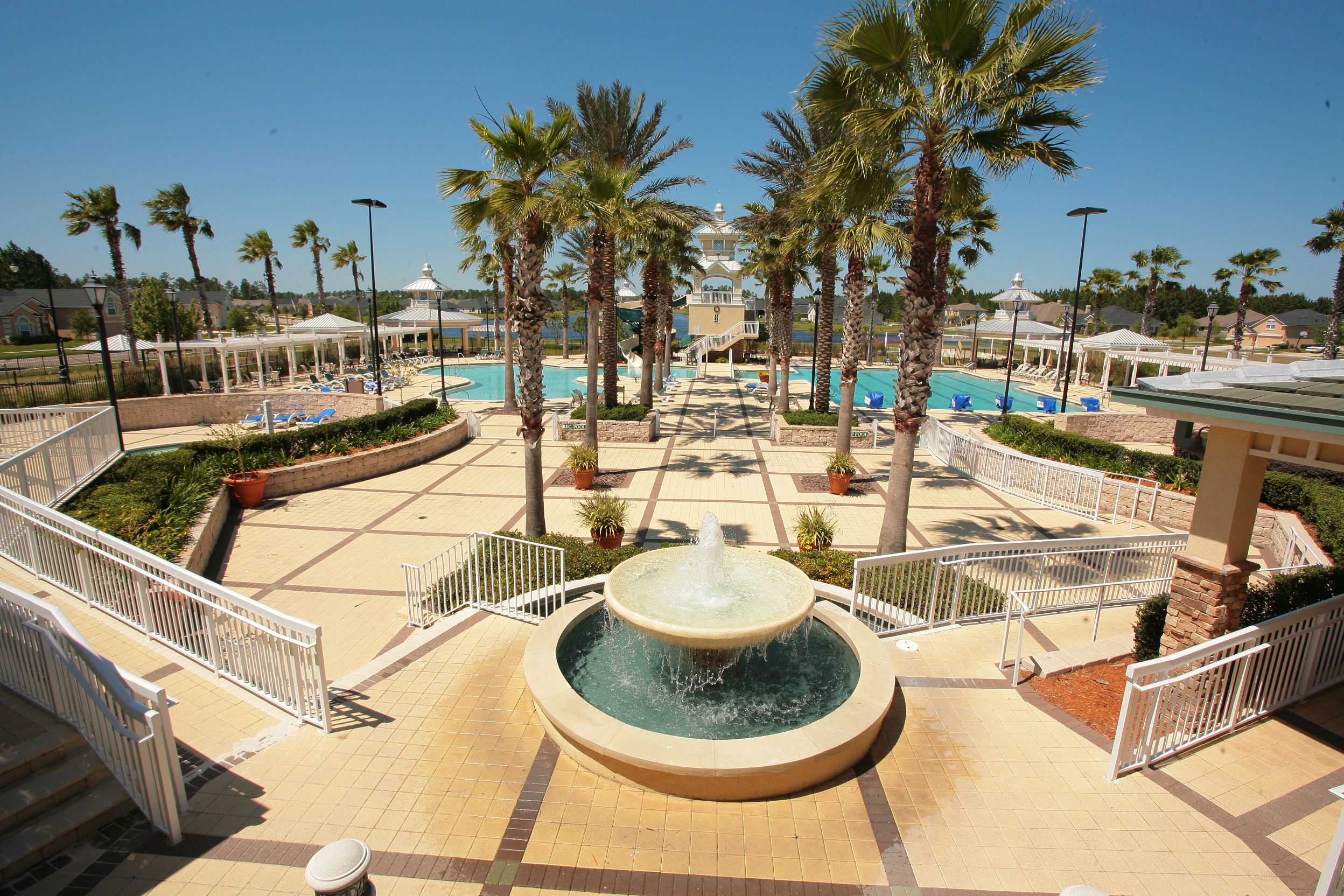 Over "5,200 business permits have been issued for new construction in St. Johns in the past 18 months, with the heaviest concentration not only along 207, but also 210 and International Golf Parkway," per AN Jax.
And more is to come: the county is less than 50 percent developed.
FAMU partners with KIPP Charter Schools to increase college completion
Charter school network KIPP, with three schools in Jacksonville, is entering a new partnership with Florida A&M University (FAMU) to help increase college completion rates for KIPP alumni from educationally underserved communities.
Celebrating the memorandum of understanding at a signing event last week, FAMU leaders, including Interim Provost and Vice President of Academic Affairs Rodner Wright and Jacksonville resident Kelvin Lawson, who chairs the FAMU board of trustees, joined by KIPP Jacksonville leaders, students, and staff at the KIPP Impact Middle School campus. The FAMU partnership is KIPP's third college partnership in Florida, joining Florida State College at Jacksonville and the University of North Florida.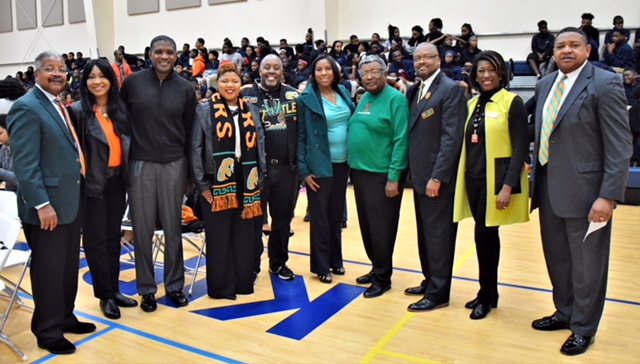 "At FAMU, we truly believe that the youth are our future and we are proud to partner with KIPP to help cultivate these dynamic students not only into future Rattlers but more importantly successful graduates," said Wright at the event. "We are confident that this partnership will also yield positive opportunities for our current students preparing to teach the next generation of scholars as education professionals."
Partnering with KIPP, FAMU is continuing its commitment to developing programs that address challenges students from underserved communities often face on their path to earning college degrees. FAMU and KIPP will develop systems and processes to assist KIPP students with FAMU college applications, recruitment, financial aid paperwork and scholarship identification.
The program hopes to ensure a smooth transition to college, as well as promote pre-college opportunities. KIPP's Jacksonville campus will also become a resource for FAMU's teacher preparation program and provide career opportunities for FAMU students studying education.
PGA Tour announces new St. Johns County headquarters
PGA Tour officials announced plans for a new global headquarters, combining staff into one central location in Ponte Vedra Beach.
The 187,000 square-foot facility, plan for completion in 2020, will be located on part of the Tour's existing property on County Road 210 — the complex will have a freshwater lake, a call back to the iconic TPC Sawgrass 'Island Green' 17th hole from The Players Stadium Course.
PGA Commissioner Jay Monahan made the announcement last week joined by Gov. Rick Scott, by noting the PGA Tour's continuing commitment to northeast Florida and an economic impact on St. Johns County.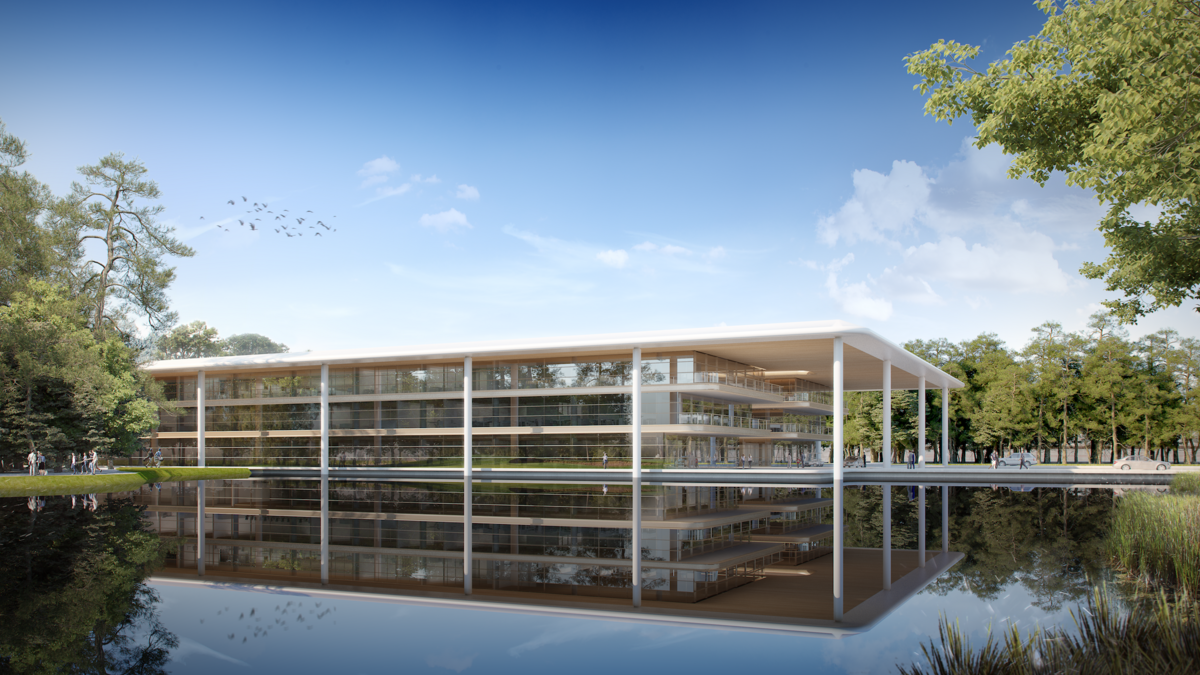 "I am proud to announce the PGA Tour has chosen Ponte Vedra Beach for their new global headquarters and the creation of 300 new jobs," Scott said. "While this global company could have invested in any other state, they ultimately decided that Florida was the best location to grow their business and create new opportunities for our families. Our work to cut taxes and reduce burdensome regulations is helping Florida compete for these important jobs wins. I look forward to seeing the PGA Tour's continued success in Florida — the golf capital of the world."
The Jacksonville Business Journal reports that London-based architectural firm Foster + Partners will design the building, which will house more than 750 employees currently working in 17 separate offices across the area.
The new facilities will be a pair of parallel three-story bays adjoining a joint atrium. Glazed facades and atrium will provide natural light throughout the building, offering views of the surrounding landscape throughout.
Jacksonville Zoo conference raises awareness for wildlife, endangered species
Jacksonville Zoo and Gardens is hosting a discussion with conservationists from around the globe working to end the exploitation of wildlife and raise awareness for endangered species worldwide.
The Zoos and Aquariums Committing to Conservation Conference (ZACC) continues through Saturday at the Hyatt Regency Jacksonville. Highlights for conference attendees include representatives from 71 zoos and aquariums, 41 NGOs, and 11 universities worldwide.
Keynote speakers include Dan Ashe, President and CEO of the Association of Zoos and Aquariums, and Doug Cress, CEO of the World Association of Zoos and Aquariums.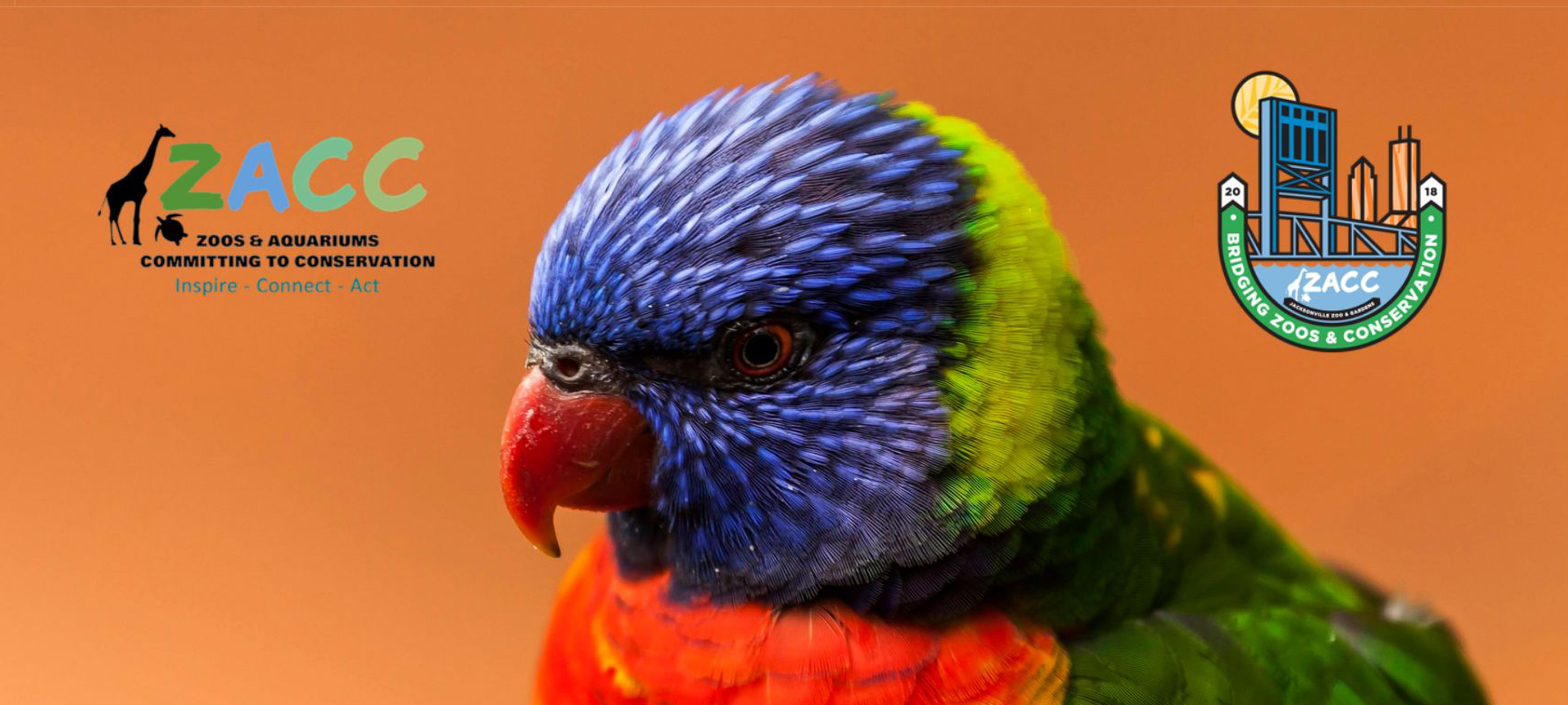 Conferences like ZACC — and the upcoming Association of Zoos and Aquariums midyear conference in March — looks to generate tourism, awareness and furthers the Zoo's commitment to our community.
 Zoos and aquariums are among the largest collective partnerships to support wildlife conservation with annual contributions topping $216 million, says Jacksonville Zoo and Gardens executive director Tony Vecchio.
"The ZACC Conference brings wildlife conservationists together to build upon the momentum surrounding the programs and field work supported by zoos and aquariums," Vecchio said in a statement. It's an opportunity to learn about the successes of programs making a difference globally. There's a lot of expertise and knowledge converging in Jacksonville this week and we are excited to host this conference and share our city."
 The Hyatt Regency is at 225 E Coastline Dr., in Jacksonville. A full schedule is at zaccjax.weebly.com.