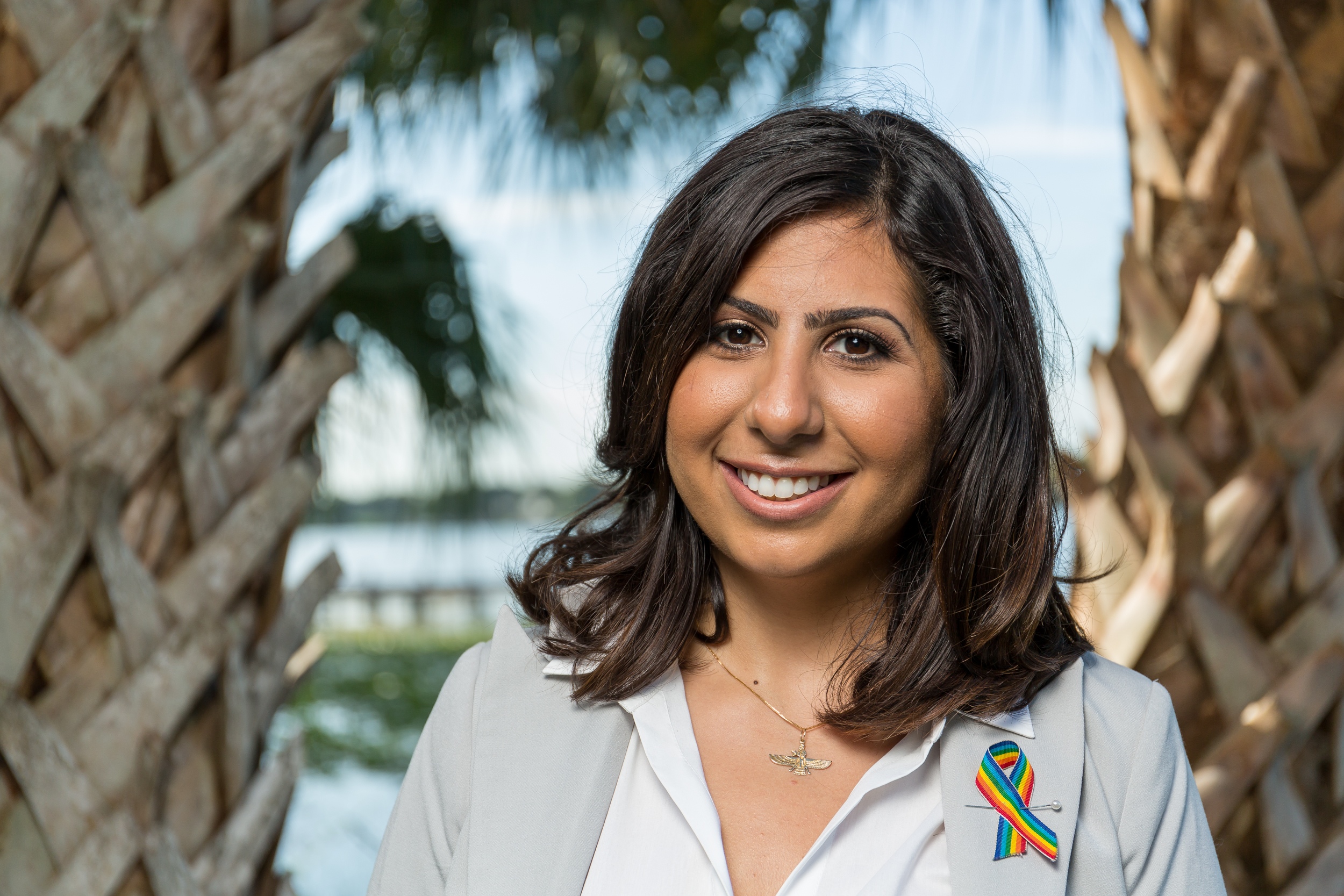 A national organization aimed at supporting progressive, millennial Democrats featured Florida House District 47 candidate Anna Eskamani among four endorsed candidates introduced in a national press call Thursday.
Eskamani was joined by candidates running for a city council seat in Costa Mesa, Calif., a district judge's bench in Austin, Texas, and a county judge's office in Houston, Texas, during a Run For Something conference call. In the days after the national Women's Marches, the group touted the four as promising, young women candidates, for support from its allied networks of other progressive-politics organizations, political donors, and political professionals and volunteers.
Eskamani, 27, of Orlando, described her background as an Orlando native and daughter of working-class Iranian immigrants, who followed her mother's inspiration to obtain four college degrees, and become a political organizer and senior director of public affairs and communications for Planned Parenthood of Southwest and Central Florida.
An organizer of the women's marches in Orlando last year and last Sunday, Eskamani declared, "This is not just a moment in time, this is a movement in our history."
She is running for HD 47 against Republican Stockton Reeves of Winter Park, both seeking to succeed Republican state Rep. Mike Miller of Winter Park.
"It became quite clear from the [now-President Donald] Trump campaign that there is a desperate need for women in office," said Eskamani, who also was featured last week on the cover of TIME magazine for an article on women who emerged from the marches to run for office.
She also noted that HD 47 is the home to Pulse, the gay nightclub that was the site of the horrible June 12, 2016 mass murder that took the lives of 49 people, and left 53 others wounded. "And so the issues of LGBTQ equality and gun safety are priorities for the district, and for me," Eskamani said.
She also reminded listeners that HD 47 is in the heart of the I-4 corridor, arguably not only one of the most important places in the state but in the country when it comes to determining our political future," she said.
Run For Something, founded by former members of Hillary Clinton's presidential campaign and other Democratic campaigns and organizations, is dedicated to encouraging political runs by progressive candidates under the age of 35. Last week it announced endorsements of 51 candidates, including Eskamani and the others on Thursday's call: Andrea Marr of Costa Mesa, Aurora Martinez Jones of Austin, and Lina Hidalgo of Houston. The organization has endorsed 89 candidates for the 2018 elections.