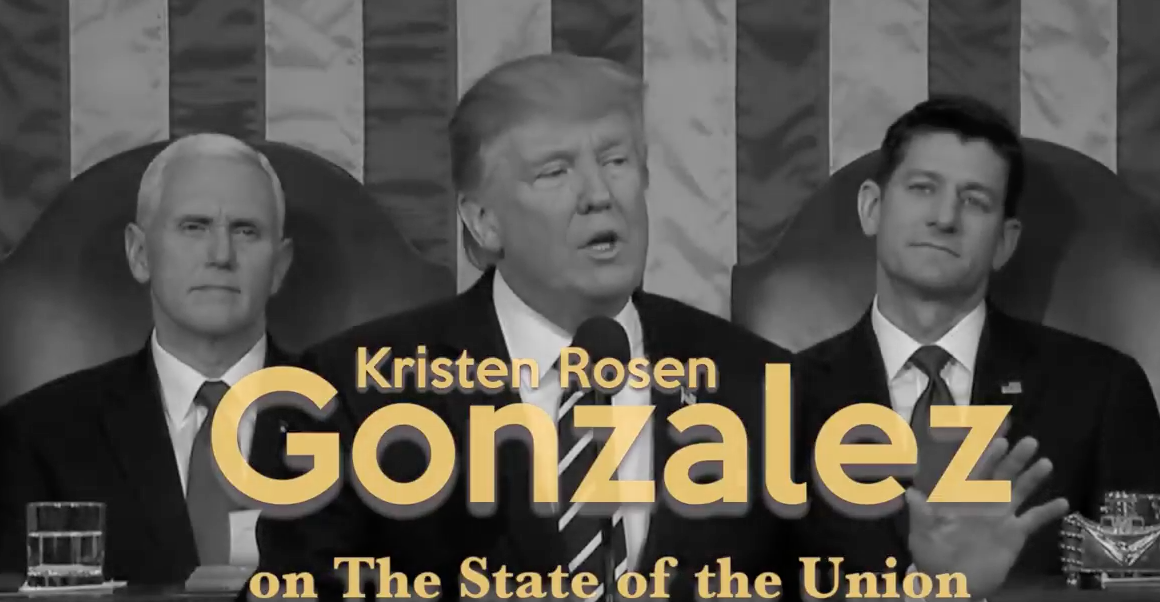 Miami Beach Commissioner Kristen Rosen Gonzalez, one of seven Democrats running to succeed Illeana Ros-Lehtinen in Florida's 27th Congressional District, is airing a television commercial on three cable news networks Tuesday night touting her candidacy during the broadcast of President Donald Trump's State of the Union.
"We have a president and a Congress that are focused on making the lives of the rich easier," Rosen Gonzalez says in the ad, as pictures of Sheldon Adelson, the Koch Brothers and Las Vegas casino mogul Steve Wynn flash by.
While Adelson and the Koch Brothers are noted bogeymen for Democrats, the insertion of Wynn in the ad comes just days after his resignation as finance chair for the Republican National Committee  after the Wall Street Journal reported dozens of sexual harassment and assault allegations against him.
"We're calling out Trump and the Republican led Congress for forgetting ordinary Americans as they rush to lavish our cash on their billionaire buddies," Rosen Gonzalez says in an email statement showing a link to the ad, which she says will air on CNN, MSNBC "and even Fox News!"
The ad also highlights the fact that Rosen Gonzalez is a single mom and teacher who knows what it's like to live paycheck-to-paycheck.
Another CD 27 Democrat, Mary Barzee Flores, will also be airing an ad in the Miami television market tonight during the broadcast of the State of the Union.
Click on the image to watch the ad: