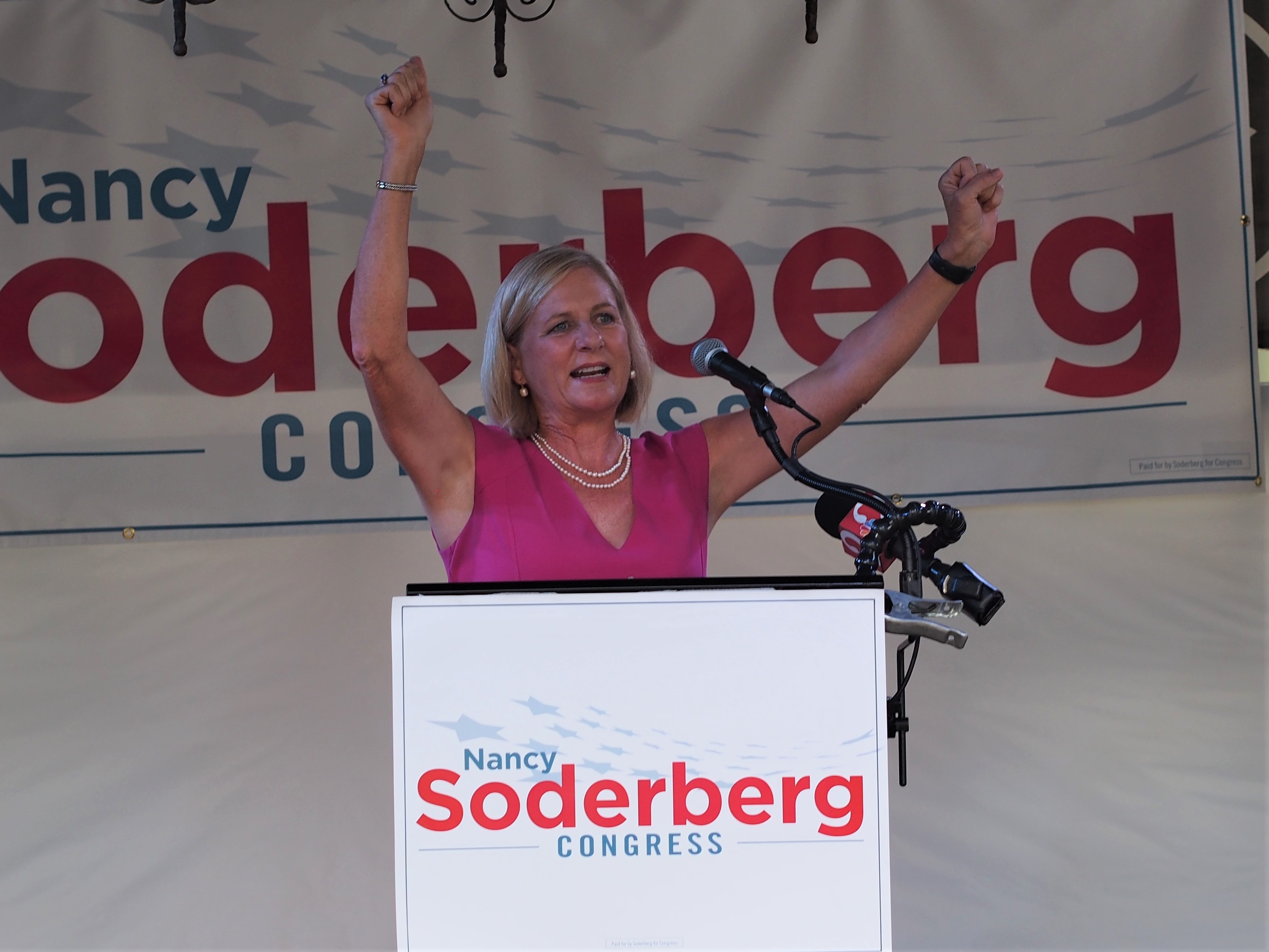 Former Ambassador Nancy Soderberg represents one of the brightest hopes in Florida to flip a Republican seat Democratic.
For the second straight quarter, her campaign in Florida's 6th Congressional District shows real momentum with donors, as she prepares to face the eventual Republican nominee.
Per a Tuesday night news release from Soderberg's campaign, the candidate raised $207,949 last quarter, putting her above the $544,000 mark.
The news release does not include cash on hand, but her third quarter only showed $77,000+ spent.
Soderberg, a veteran of the Bill Clinton administration, notes in a statement that she is "honored to receive so many grassroots donations."
Soderberg likely will face one of the following Republicans: former Ormond Beach state Rep. Fred Costello, businessman John Ward, former Green Beret Michael Waltz, or St. Johns County Commissioner Jimmy Johns (who opened a campaign account this week, but has yet to announce formally).
Ward has $644,000 cash on hand, giving him the money lead. He has put in $552,000 of his own money, against just over $200,000 in contributions, with the vast majority of them outside Florida.
Despite those caveats, Ward is in the lead and used the substantial haul to draw contrasts between himself and Soderberg, and his Republican opponents also.
"Our campaign is off to a very strong start for victory in November, and I couldn't be more excited at the opportunity to serve and support the President's agenda, an agenda that puts America first both domestically and overseas," says Ward. "The clear feedback we are getting from voters is telling us that they will enthusiastically support a candidate who is in lockstep with President Trump's agenda instead of my opponents who have either attacked President Trump or they favor policies that will kill millions of jobs through taxes, overregulation, & illegal immigration."
(Ward's main line of attack on Waltz has been spotlighting an ad he cut against then-candidate Donald Trump in the 2016 primary season, back when Trump's ascendance was dreaded by many of the Republicans who now embrace him as a standard-bearer.)
Campaign spokesman Brian Swensen adds: "If the Democrats and the #NeverTrump crowd had it their way, we would be seeing our taxes going back up, a return to a reckless foreign policy that apologizes for American exceptionalism, and even more frightening: Hillary Clinton in the White House with Nancy Soderberg in Congress. Florida's voters don't want a return to the failed policies of Obama and Nancy Pelosi which is why this November they will vote for candidates like John Ward who will fight every day for more tax cuts, a secure border, an end to sanctuary cities, and a strong military."
Ward could put more money in also by the end; he had pledged to put in up to a million dollars.
Costello reports $556 cash on hand; he entered the race at the tail end of December.
Waltz, who entered the race this month, will not have to file until April for the first quarter of 2018.