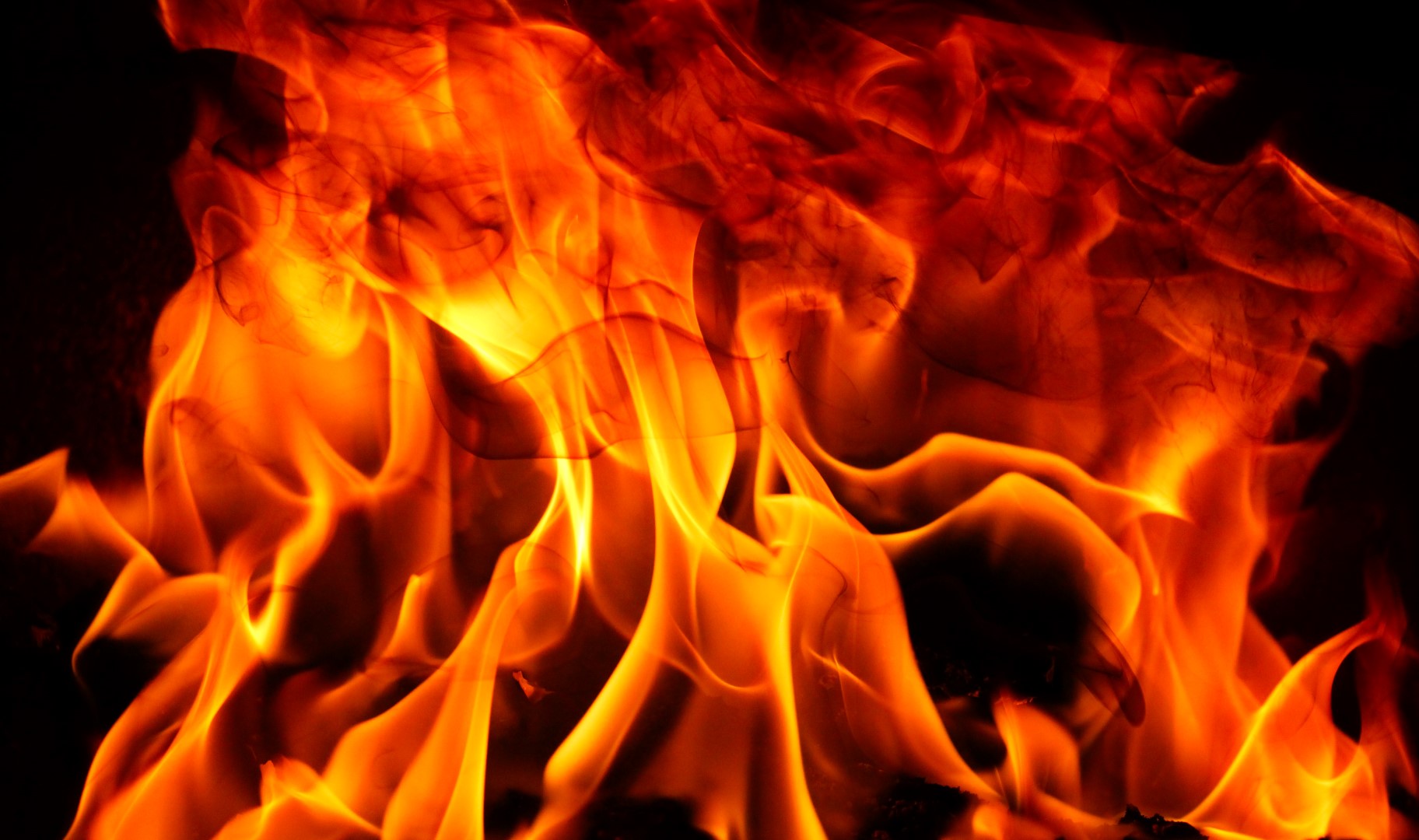 2018 is lit — as you will see.
We take a look at Jacksonville native Ron DeSantis' curious launch of his gubernatorial campaign.
And we look at the five-alarm drama between U.S. Rep. Al Lawson and former Jacksonville Mayor Alvin Brown in Florida's 5th Congressional District.
As well, there's room for the pending Senate race between Democratic Leader-Designate Audrey Gibson and Jacksonville City Councilman Reggie Brown.
These are all hot storylines. But there's more inside.
We also take a look at the Legislative Session in Tallahassee, including the latest bizarre Kim Daniels proposal.
There's so much more, and no need to drag out the intro.
You have enough to read as it is.
Retirement match
The long-rumored clash between former Jacksonville Mayor Brown and Congressman Lawson started this week, with Brown announcing his campaign to primary the Tallahassee Democrat.
Brown served up a written statement in which he described himself as a "visionary leader."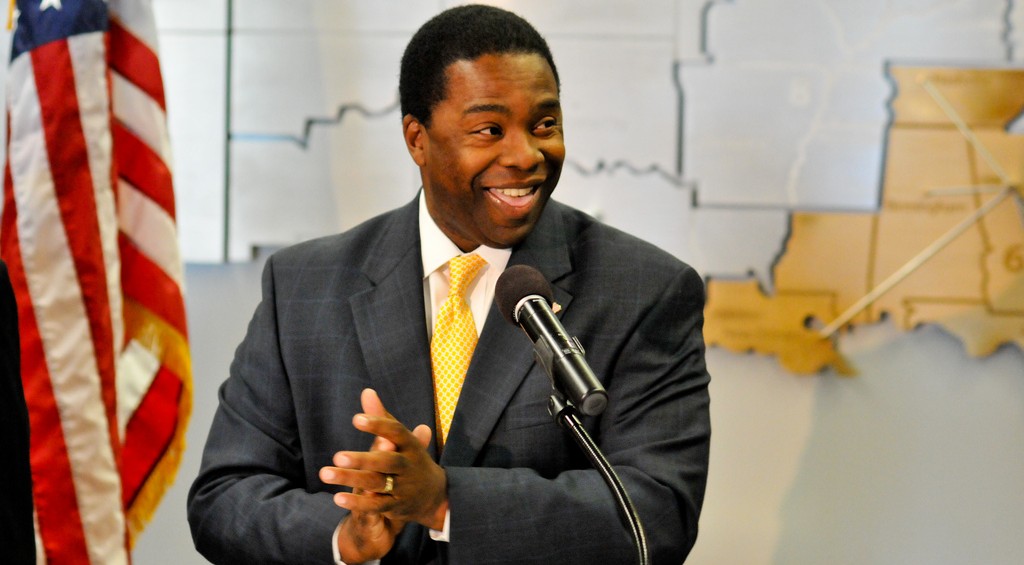 Lawson? He drew a more interesting narrative in an exclusive no-holds-barred conversation with Florida Politics.
"He's been telling people for months he is going to run," Lawson said. "We welcome the challenge."
"Alvin failed as mayor," Lawson said bluntly, "and a lot of people in Duval are saying he's just looking for a job. If he's looking for a job, this is the wrong place to look."
When asked if the Congressional Black Caucus would back Brown, Lawson was blunt.
"That won't happen," Lawson said. "The leadership in the CBC is all behind me. I meet with them every week."
(A day later, a former CBC Chair endorsed Brown, poking a hole in that assertion.)
"People I speak to weren't thrilled with [Brown] as Mayor," Lawson said, adding that he believes Brown is running because "he needs a job."
"He was trying to be Edward Waters College President," Lawson said, "but he didn't make the shortlist." [Note: EWC President Nat Glover denies the claim].
Lawson saw it as ironic that Brown was running against him, given that at multiple points in the past, "he wanted me to help him raise money."
Now he's going to help Brown with something else.
"We're going to retire him," Lawson said.
Lawson will need to step up his fundraising; he ended 2017 with only $100,000 cash on hand, after a quarter where he burned almost the entire $44,000 he raised on consulting services.
Meanwhile, Brown's campaign offered counternarrative.
"After Mayor Brown heard from voters in CD-5, there is a clear sense that Lawson generally seems uninterested in serving the district and has gone Washington. At a time when civil rights, voting rights, immigrant rights and women's rights are under attack, Lawson seems content to live the life of a privileged Congressman who refuses to fight for the people of his district," the campaign said via written statement.
Rutherford talks train crash
Tragedy struck in Virginia Wednesday when a chartered Amtrak train that was taking Republican lawmakers to a retreat in West Virginia crashed into a trash truck en route.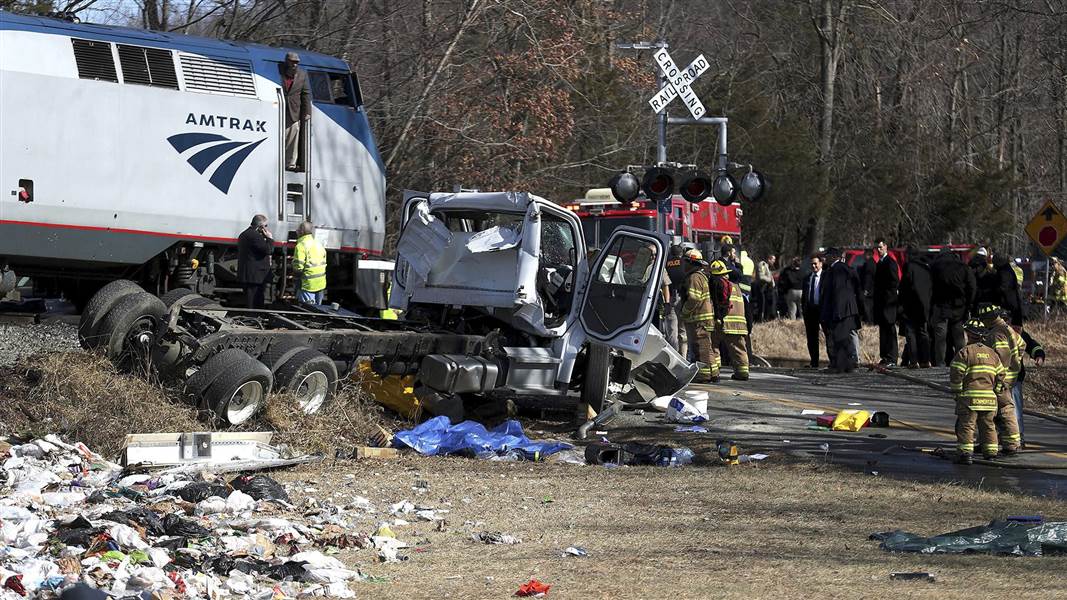 The accident happened west of Charlottesville; as of this writing [Wednesday afternoon], the train is moving back to Charlottesville, where lawmakers will be put on a bus to proceed to the retreat — where concerns will be different from they were before the accident happened.
Not every Northeast Florida Republican lawmaker was aboard; DeSantis was not.
However, U.S. Rep. John Rutherford, a first-term Republican congressman and former Jacksonville Sheriff, was on the train.
Rutherford was not physically harmed, he said; though he had just been handed a cup of hot coffee at impact and was doused, he was able to stay on his feet.
However, there were injuries and fatalities, he said.
"Three workers on the truck. One was Signal 7 (killed), one with life-threatening injuries, and the driver is walking," Rutherford said.
Capitol Police, reported Fox News, was supposed to be keeping the track clear, going ahead of the train with helicopters. Apparently, they failed in the case of the garbage truck, and we asked Rutherford — who spent a lifetime in public safety — what happened there.
"Looks like the truck went around the arms," Rutherford said. "I didn't see the impact, but the arms were down when I got off the train to assist the injured."
Rutherford noted that Congress members on the train were praying for the injured, and that there would be a "somber" tone over the retreat.
Yoho draws primary challenge
U.S. Rep. Ted Yoho epitomizes the post-Tea Party rock-ribbed Republican type … yet he won't stay in Congress forever.
Yoho, elected in 2012, pledged in that campaign to only serve eight years in Congress.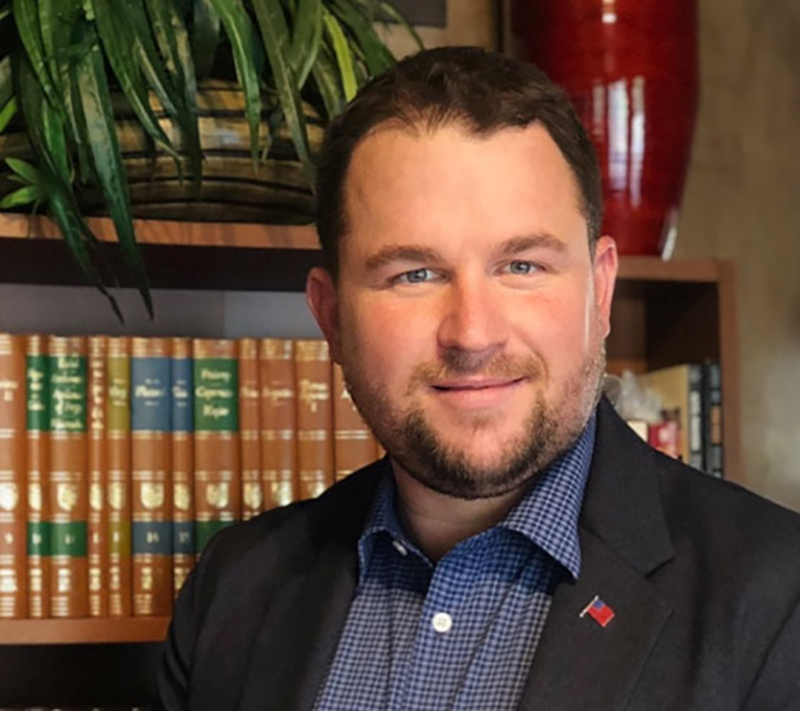 If that pledge holds true, Yoho's last campaign will be this year's.
One opponent can't wait.
Self-styled "new Republican" Judson Sapp is launching his campaign to unseat Yoho currently.
"I am more convinced than ever that the beginning of 2018 places us at a crossroads as a nation. Our Congress has not been delivering its promises," Sapp asserted in his announcement.
Sapp bemoans the "current state of the U.S. Congress, where a culture of egotism, backstabbing and unbridled ambition for power reigns. It is no wonder we live in a culture of fear, hatred and revenge. Our politicians stoke these elements because it is easier to fundraise, get media attention and be re-elected by appealing to the darkest nature of our culture."
No word in the announcement whether that describes the incumbent.
Sapp has a huge hill to climb. As of the end of September (the latest filing available on the Federal Election Commission website), Yoho had $315,000+ cash on hand, and an open line to Fox News to discuss priorities.
Yoho also stumped for Donald Trump, and  — should this race somehow be close — he would be able to draw on that network of support.
4 Republicans vie to face Soderberg in race to replace DeSantis
The Republican race to succeed DeSantis in Florida's 6th Congressional District added another serious contender this week.
St. Johns County Commissioner Jimmy Johns became the fifth candidate in the field.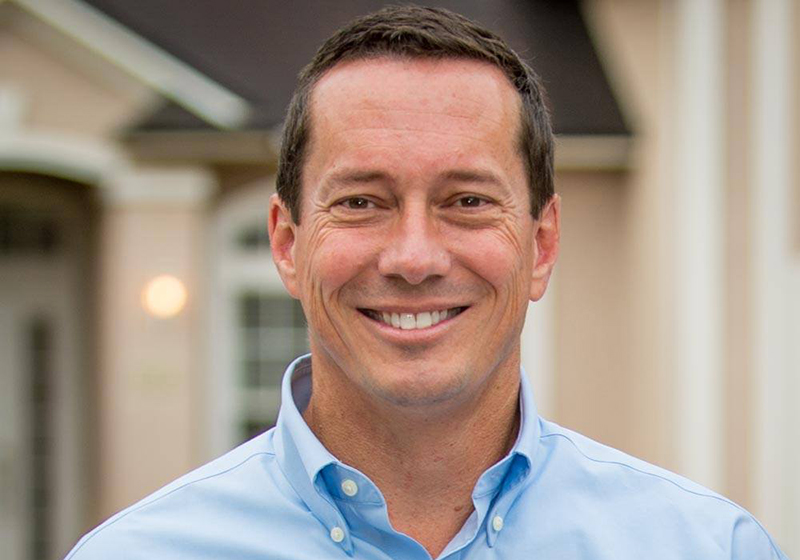 Johns, an engineering consultant by trade, holds dual degrees in Applied Physics from Jacksonville University and Civil Engineering from the University of Florida.
Johns won election to the county commission in 2016 with 62 percent of the vote against another Republican, a year after being appointed by Gov. Rick Scott to fill the term of current State Rep. Cyndi Stevenson.
This will mark the second straight year that a St. Johns County Commissioner attempted to parlay that position into a Congressional run.
As the sole officeholder from St. Johns County in the race, Johns may be well-positioned to consolidate support among power brokers in the county, offsetting advantages enjoyed by the other candidate with legislative experience in the race, former Ormond Beach Mayor and State Rep. Fred Costello.
The two have competition in the race: businessman John Ward and Michael Waltz, a former Green Beret and adviser to Vice President Dick Cheney, who is often seen on Fox News.
The eventual winner of this dogfight of a primary will move on to face presumptive Democratic nominee Nancy Soderberg.
Soderberg, a former U.N. Ambassador during the Bill Clinton Administration, is currently a professor at the University of North Florida.
To date, she has raised over half a million dollars.
DeSantis launches in South Florida
If DeSantis' campaign launch were a song, it might be called "Livin' La Vida Boca."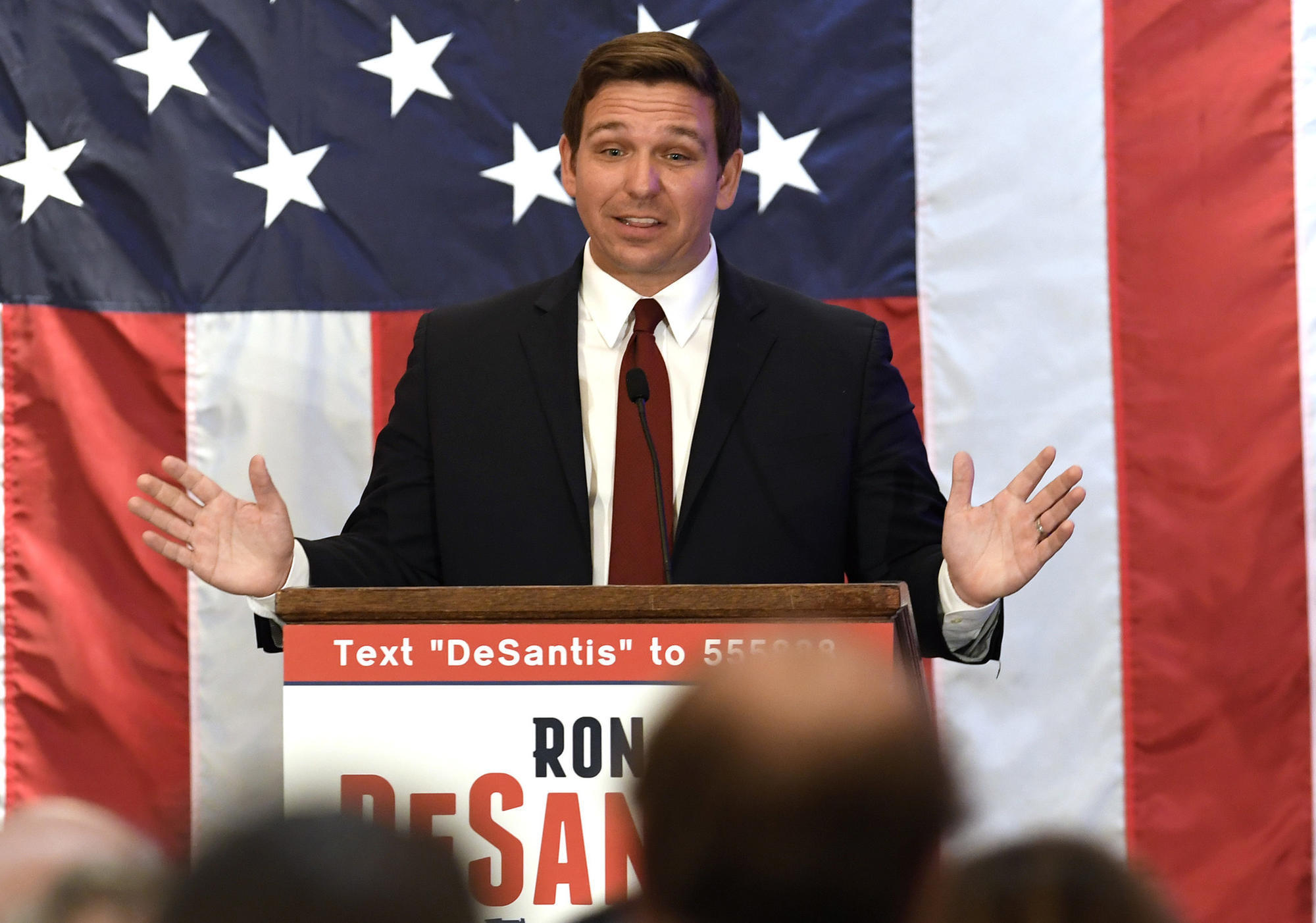 The Jacksonville native and Congressman representing St. Johns, Flagler and Volusia counties chose Boca Raton to launch his campaign — hopefully, there was at least a fundraising payoff for that geographic anomaly.
The launch speech was heavy on biography, with references to DeSantis' rise from humble beginnings to Yale, then Harvard Law School. It had a lot of defenses of and apologias for Trump. And when it came down to policy, a lot of laudatory comments for Gov. Scott.
He credited Scott with "exemplary leadership" during hurricanes, and creating "1.4 million jobs."
"We can't have the insiders pick the candidate in 2018. We need someone who is going to follow Rick Scott's legacy and shake things up," DeSantis said.
"Florida cannot afford to adopt policies that make it hard to create jobs," DeSantis said, setting up a straw man contrast between Florida and Connecticut.
DeSantis also wants to "improve education in the state of Florida," though — taking a line from Adam Putnam and Gwen Graham both — "this doesn't mean that every student needs to go to a four-year school," citing "vocational training" as a focus.
As well, DeSantis wants to improve citizenship education — which may or may not help with STEM skills, but was a strong applause line.
Additionally, DeSantis addressed "the drug epidemic," vowing "tough enforcement for the lowlife trash who peddle these pills."
Is DeSantis as clued into Tallahassee issues and realities as his opponents? And does that matter?
His 2018 campaign will answer those questions.
Democrats are taking him seriously already; within hours after he entered the race, the liberal activist group American Bridge pilloried the candidate for voting to deny SNAP benefits to anyone who quit their job, even if they walked due to sexual harassment in the workplace.
Indeed, DeSantis voted in favor of a failed amendment to the Federal Agriculture Reform and Risk Management Act of 2013 that would have stripped SNAP eligibility for two months from any "able-bodied individual" who quit their job "voluntarily."
Fant presses Senate on sanctuary issue
On Tuesday afternoon, the Florida Senate Judiciary Committee was the first Senate panel to mull the sanctuary cities ban bill (HB 9) that passed the House already.
And one of the House co-sponsors of that measure — Jacksonville Republican Jay Fant, a candidate for Attorney General — sent an email to supporters last night, urging them to press committee members on the matter.
"Sanctuary cities are home to illegal immigrants and are extremely dangerous. We need all the supporters we can get to sign our petition and keep our state, and our country, safe," Fant writes in the email.

Fant also offers a 30-second video in the email, a video from his AG campaign.
"The difference between immigration and illegal immigration is that illegal immigration is illegal," Fant asserts. "Elected officials who prop up this paradigm of illegal immigration need to be prosecuted. They're breaking the law."
Fant is the second statewide politician to release a video this week inveighing against sanctuary jurisdictions.
The political committee of House Speaker Richard Corcoran, a man widely expected to run for Governor once the Legislative Session wraps, spent $100,000 on a Fox News ad buy warning against the dangers of sanctuary cities.
Some might say these are quixotic positions, as there are no sanctuary jurisdictions in Florida.
However, certain Democratic Mayors, such as St. Petersburg's Rick Kriseman and Tallahassee's Andrew Gillum, have indicated conceptual support for the sanctuary concept.
For Republican politicians attempting to build name identification with the kinds of super-voters who turn out for and decide GOP primaries, taking a strong stance on the sanctuary jurisdiction issue is essential, as Corcoran and Fant clearly believe.
However, with the sanctuary cities bill languishing in the Senate, this may all be theater.
Brown still wants to challenge Gibson
Jacksonville City Councilman Reggie Brown is even closer to challenging Senate Democratic Leader-designate Audrey Gibson in a Democratic Primary this year.
The word on the street has been that Brown was being put up to it by Jacksonville Mayor Lenny Curry, as payback for Gibson opposing Jacksonville's 2016 pension reform referendum.
That word includes allegations of potential quid pro quo, such as a job with the Curry Administration, or a paying gig with the new Kids Hope Alliance.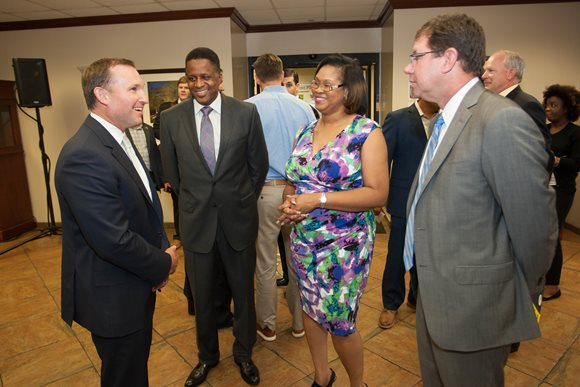 Brown says that's hogwash.
"I've never had that discussion with the Mayor's team or the Mayor. This is a tactic used to distract our community," Brown said, adding that "politicians on every level of government never agree on every issue; hence, to conclude that Mayor Curry is retaliating is an interesting position."
"They are trying to discredit me in the community by saying I'm being pushed by the Mayor's team … the people know differently and no one is buying the foolishness," Brown said.
"I've served Jacksonville well and have used a balanced approach with local government to get things accomplished. If anyone has made a decision to support Reggie Brown," the Councilman said, it's because "I have a proven track record of moving both legislations and appropriations."
Brown has been exploring a potential run for State Senate since late last year, which he previously discussed in detail with this outlet.
Worth noting: state powerbrokers are taking an interest in this nascent race already. The Fraternal Order of Police released an endorsement of Gibson, which was tweeted out this week by local FOP head Steve Zona.
The news release asserted that she "continues to be the best choice" in SD 6, a "true Champion for Public Safety," a "voice of reason" in the legislature.
Brown noted that he didn't get an opportunity to make his case to the police union — but that he had beaten those odds before, in his 2008 run for City Council.
NPA challenge for Daniels
State Rep. Kim Daniels is going to face an electoral challenge this year after all — and it will come from an unexpected NPA candidate, Darcy Richardson.

"I'm running to win," Richardson says, spitting in the face of the long, if not prohibitive, odds faced by almost every independent candidates.
Richardson, an author of multiple books on populist politicians and movements and a man who has run for office off and on for decades, sets up an interesting contrast to Daniels, a preacher by trade whose nickname is the "demon-buster."
Richardson made it clear that he is running solely because he sees Daniels as singularly unacceptable.
"Like many others, I was hoping that a credible Democratic candidate — possibly somebody like Leslie Jean-Bart, who waged a solid campaign in the crowded Democratic primary two years ago — would challenge Daniels in this year's Democratic primary, but that possibility is beginning to look increasingly unlikely," Richardson said.
"I'm not even sure at this point that the GOP — a party fully capable of putting up a candidate even worse than the deeply-flawed and controversial Democratic incumbent — will even bother to field a candidate against her in November," Richardson added, calling Daniels a "national embarrassment."
Speaking of embarrassments, Daniels drew heat in Tallahassee this week with a curious amendment to a bill banning child marriage.
The amendment, as reported by Florida Politics' Ana Ceballos, changes the lewd and lascivious criminal statute to include a break for an 18- or 19-year-old first-time offender who has sex with a child as young as 14, but not older than 16.
Sen. Lizbeth Benacquisto, a Fort Myers Republican who championed the bill that strictly bans all child marriages under the age of 18, said she finds Daniels' proposal "appalling."
Daniels withdrew the amendment before the week ended.
Bean 'sanctuary cities' bill stalls in Senate panel
Bad news for those who hoped Aaron Bean's sanctuary cities bill would clear the Senate. It may not get out of its first committee.
Bean requested his bill be temporarily postponed as it did not "yet meet the concerns" of the 10-member Senate Judiciary Committee — a sign that the measure did not have enough votes.
In order to pass its first of three committee assignments, the bill needs at least six votes from the panel, which has four Democrats and two Miami Republicans who have a track record of blocking hardline immigration proposals.
The Fernandina Beach Republican said some senators had issues with the severity of penalties for governments that declare themselves sanctuaries from immigration enforcement, according to a News Service of Florida report.
"I'm still negotiating to see what we can do. … The makeup of that committee is a tough committee to get through sometimes," he said.
The House version passed with ease; the Senate rejected it last year, and doesn't seem ready for it this year either.
Yarborough 'Healthy Marriage' bill gets Dem pushback
Legislation aimed at reducing the divorce rate by having couples read a marriage guide before their nuptials is making its way through the Legislature — though at least one Democrat has raised concerns about conservative ideology tainting the document.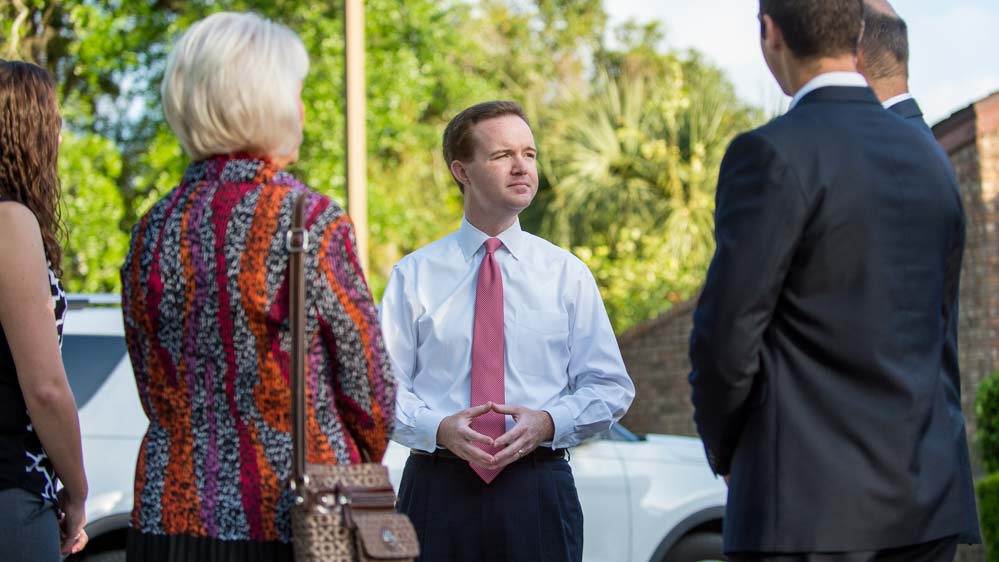 The "Healthy Marriage Guide" (HB 1323) is sponsored in the House by Republicans Clay Yarborough of Jacksonville and Danny Burgess of Zephyrhills. It would contain resources addressing "conflict management, communication skills, family expectations, financial responsibilities and management, domestic violence resources and parenting responsibilities."
Like so many other bills, it's not an original idea, as six other states have similar guides, Yarborough told the House Children, Families & Seniors Subcommittee.
Cutler Bay Democrat Kionne McGhee said he had serious concerns about the potential for a conservative slant in the guide.
"This is an attempt to use an ideology to overpower people's ideas and thoughts," McGhee said, adding that "I actually honestly believe that it's being used — and we're going to use our government agencies like clerk of court to carry out right-wing ideology to destroy the sanctity of marriage and parenting, and I think that is a very, very dangerous thing that we have to guard against."
Downtown discussion between Curry and Scott
Gov. Scott met with Curry Wednesday in Tallahassee.

Scott and Curry align politically, and as the only Republican Mayor of a major city in Florida, Curry's visits to Tallahassee are always worth noting.
Conversation with the Governor Wednesday, Curry said, was about jobs, economic development, investment in downtown — and removing regulatory hurdles.
Curry described his administration as "aggressively" wanting to make more progress on downtown development, but there is "regulatory stuff to work through."
Gov. Scott, Curry said, has been "helpful" on issues — and Curry expects that to continue.
Further detail wasn't forthcoming from Gov. Scott's office.
"Governor Scott routinely meets with mayors from around the state. The Governor and Mayor Curry met to discuss issues important to Jacksonville," asserted spokesperson Lauren Schenone.
Curry met with legislators from the region and beyond this week in Tallahassee also.
From the Senate, he met with Sen. Bean, Senate Minority Leader Designate Audrey Gibson, Travis Hutson and Appropriations Chairman Rob Bradley, along with Wilton Simpson.
Curry also met with House Speaker Richard Corcoran, in addition to meeting with regional representatives Travis Cummings, Jason Fischer, Yarborough and Tracie Davis.
Jacksonville has a number of asks — among them, an appropriation for $15 million for septic tank phaseout that is being carried by Davis in the House and Gibson in the Senate — and as has been typical throughout his term, the city's mayor is making his case in person to powerbrokers.
Jacksonville Civic Council revives downtown task force
Per the Jax Daily Record, the Jacksonville Civic Council will be more aggressive in attempting to put its stamp on downtown planning.
"We've had plenty of master plans, but we turn over city leadership, arguably, every year. We have a new City Council president every year. We have a new Finance (Committee) chairman every year. Those are powerful people in the implementation of a master plan in a city of our size," immediate past chair Ed Burr said.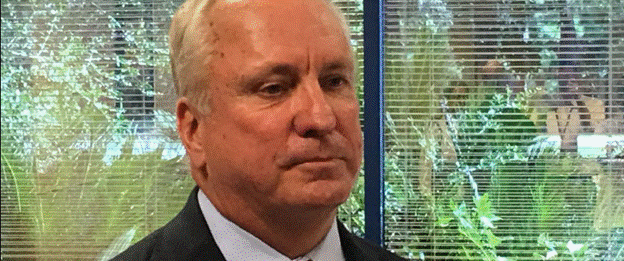 "We have mayors every four or eight years. And it's not the lack of planning. It's the lack of consistent implementation because you can't tell anybody today that this master plan is going to be the same thing that's going to be here 10 years from now," he said.
Burr also seemed to hint at repurposing jail property downtown, calling the current setup obsolete.
"What's going to happen to the jail? The jail's obsolete. The sheriff told me that they can't even find replacement parts for the lighting mechanisms anymore. They have to be custom-made every time they have a problem," Burr said.
Cynics will say that it may be cheaper just to replace the lighting mechanisms.
Jacksonville Chamber Chair John Peyton, a former Mayor, likewise is bullish on downtown development, he told the Jax Daily Record.
Klan poison
The city of Jacksonville took well over a week to respond to multiple complaints about Ku Klux Klan flyers.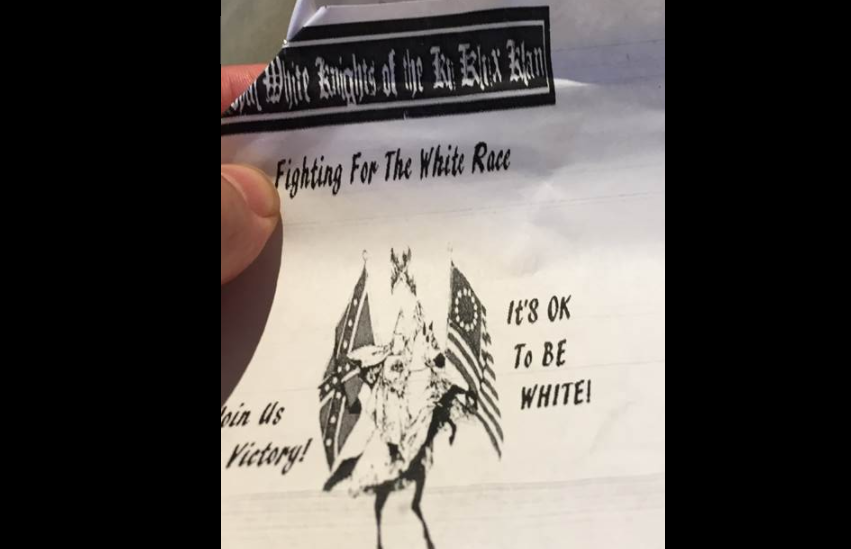 "I am visiting Jacksonville and was disturbed to see these flyers (such as those pictured) rolled up and strewed along Riverside Avenue in Five Points in short intervals. They are everywhere in the area between the Publix and Bell Riverside Apartments, and beyond. Regardless of the content of the messages, it is illegal to litter City rights of way and private property like this, per the Florida Litter Law, Section 403.413(4)(a) and (c), Florida Statutes," one complainant wrote.
The cover described the "Loyal White Knights of the Ku Klux Klan" as "fighting for the white race." The interior text referred to Dr. Martin Luther King Jr. as a "communist alcoholic pervert."
After well over a week had passed in the cases of both complaints, Neighborhoods head Stephanie Burch wrote back to let them know that there was little that City Hall could or would do about Klan flyers.
"Unfortunately, the City's litter law can only be enforced by the Jacksonville Sheriff's Office and an officer must witness a person littering. In this case, I am not aware that any citations were able to be issued for the litter," wrote Burch.
"However, I have asked Dan Durbec, our Environmental Programs Coordinator and Adopt A Road representative to reach out to the neighboring businesses to encourage them to assist in clean-up efforts on their properties and potentially setting up an Adopt A Road program for the area, if one currently doesn't exist. Thank you for contacting the City, we appreciate your feedback," Burch added.
Will Riverside residents and businesses be reassured by an official response that, in the face of leaflets from a domestic terrorist organization, they should set up an Adopt A Road program?
Nelson continues reform path
Via the Florida Times-Union, more evidence of the reform path on which 4th Circuit State Attorney Melissa Nelson has the office.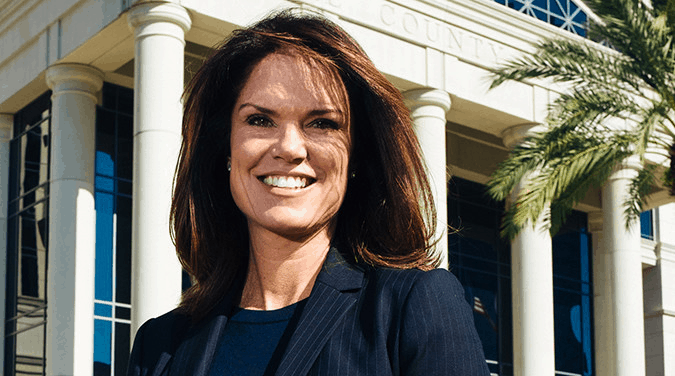 Nelson hired someone to exonerate inmates who may have been wrongfully convicted: the fledgling beginnings of a conviction integrity review unit.
"This CIR will be a first for Florida," Nelson said Jan. 5, "and will be an invaluable tool for us both internally and externally. The work of the CIR will lead to learning opportunities and improved processes in the review and prosecution of cases, and — just as important — it shows the people of the Fourth Circuit of our commitment to accountability and transparency in the work we do every day."
State Senators from the 4th Circuit laud the move.
Sen. Bradley, a defense attorney and former prosecutor, said that whether "it is something that expands to other areas of the state is going to be largely dependent on the model that is being built right now by Ms. Nelson."
Sen. Bean, who secured the appropriation, added that "there's nothing [sadder] than discovering we've convicted an innocent person. Hopefully, this is going to bring trust and faith in the judicial system."
Nassau County GOP Lincoln Day Dinner
Florida Chief Financial Officer Jimmy Patronis will be the keynote speaker at the Nassau County Republican Executive Committee's Lincoln Day Dinner in April.
The Lincoln Day dinner is an annual celebration and fundraising event featuring Nassau County's political and community leaders, who gather to celebrate the Republican accomplishments of the year.
For 2018, the party will be Friday, April 6, at the Ritz-Carlton Amelia Island, 4750 Amelia Island Pkwy. in Fernandina Beach. The event begins at 6 p.m. with a cocktail reception and silent auction; dinner starts at 7 p.m.
Also scheduled to appear are Justin Taylor, vice chair of the Nassau County Board of County Commissioners and the West Nassau High School AFJROTC Color Guard.
Attending the black-tie-optional event is $125 for general admission, $225 for admission and an invite to the private reception. For more information and tickets, visit nassaugop.eventbrite.com. For table sponsorship information, contact Lincoln Day Chair William Lusk at (727) 215-8929.
UF Health physician first to implant 'bio envelop' to protect defibrillators
A University of Florida College of Medicine — Jacksonville physician performed the world's first successful implant of a device under the skin to protect cardiac defibrillators.
Called "regenerative bio envelope," the procedure could help improve patient recovery from implant surgery.
John Catanzaro, M.D., a cardiac electrophysiologist and assistant professor of medicine in the UF cardiology division, implanted the envelope and defibrillator early last month in a 39-year old patient suffering from a genetic condition that could cause the heart to stop suddenly.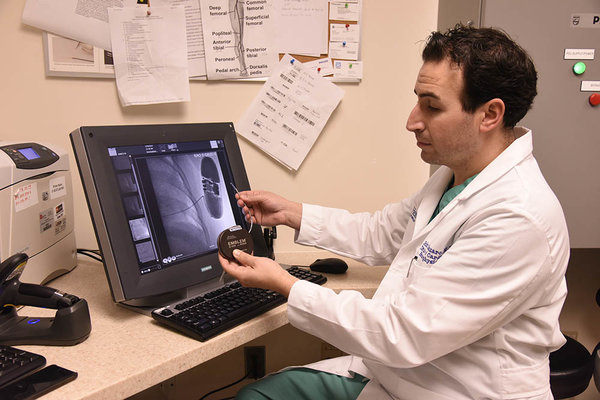 The device, known as a subcutaneous implantable cardioverter defibrillator, is placed under the skin close to the heart using the novel bio envelope, which Catanzaro helped develop. Defibrillators can instantly treat life-threatening arrhythmia by defibrillation, which resets the heart back to its normal rhythm, thereby saving a patient's life.
"This is truly a breakthrough because this bio envelope not only physically protects the defibrillator, it also facilitates protection of the patient," Catanzaro said in a statement. "A healthy environment is created within the implant site of the SICD, stabilizing it in a comfortable, natural fashion."
Jacksonville Zoo links conservation efforts to new baby tigers
The Jacksonville Business Journal got a behind-the-scenes glimpse of the Jacksonville Zoo's newest babies — two Sumatran tiger cubs, Jaggar and Rocky — born November 20.
Senior mammal specialist Tirzah Nichols conducted the tour as the tigers' mother, Dorcas, sat just outside the cubs' enclosure.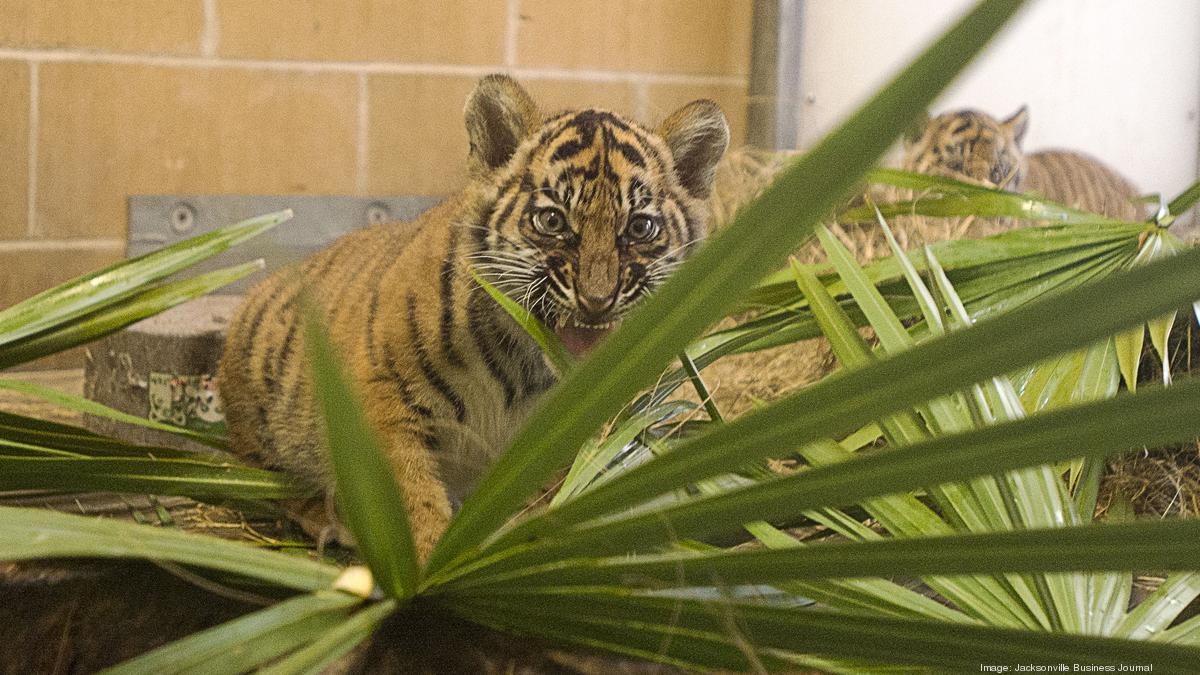 "We had to build up to this point where she's comfortable with us hanging out with them," Nichols said. "Even though they were born in captivity and see us every day, they're not domesticated. They don't act like domesticated kittens. They definitely know that they are what they are and we are what we are."
Already having very different personalities, the pair just learned to "chuff," the friendly greeting sound similar to a purr.
"They just discovered pine cones for the first time. They love to wrestle with them and chew on them," Nichols told the Journal. She placed cones in front of the babies. "Look, it's a brand-new pine cone! Oh, come and get it!"
Last updated on February 2, 2018