One Senate bill aims to ban giving any steroids to racing dogs. Another would allow steroids for canine birth control.
Now, the sponsor of the second bill is essentially trying to copy-paste his bill on the first.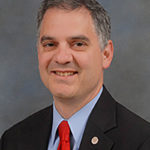 On Tuesday afternoon, Delray Beach Democrat Kevin Rader filed an amendment on Tampa Republican Dana Young's steroid ban (SB 674).
Her bill, which has cleared one committee, is next on the agenda for Wednesday's meeting of the Senate Agriculture Committee.
But the amendment is essentially Rader's bill (SB 1774), which would allow dog trainers to give anabolic steroids to racing greyhounds. In Florida, live dog racing is still conducted at 12 tracks.
Rader could not be immediately reached for comment.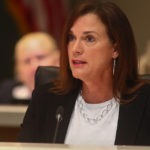 "This amendment, being pushed by greyhound breeders, is absurd," Young said in a text message. "It takes a bill that bans the use of steroids in greyhounds, and expressly authorizes it … There is nothing about this amendment that helps protect greyhounds."
State regulations—but not state law—now allow use only of a "low-dose, non-performance enhancing" form of testosterone in greyhounds, and only as birth control, according to Florida Greyhound Association (FGA) lawyer-lobbyist Jeff Kottkamp.
The Rader measure also includes provisions from a draft bill circulated last year by the association, which represents breeders and owners. They include "maintaining a safe track surface" and "insulating all exposed electrical wires on the track."
But Rader's language also would pre-empt "regulation of the welfare of racing greyhounds to the state and supersedes any municipal or county ordinance on the subject."
That would include a recent Seminole County ordinance. Among other things, that local law requires public reporting of greyhound injuries at Sanford Orlando Kennel Club, and puts the licensing and inspection of dogs and kennels under the county.
Carey Theil, executive director of greyhound racing opponents GREY2K USA Worldwide, said in a statement: "This amendment is a slap in the face to every volunteer who collected signatures for the Seminole County greyhound protection ordinance.
"It would cover up the greyhound injuries that are now being reported in Seminole County, pushing them back into the shadows," he added.
Young has called steroid use in dogs "doping," but FGA spokesman Jack Cory responds that drugs given to the dogs "are NOT performance enhancing steroids."
He added: "This would meet the best practices as recommended by The Association of Racing Commissioners International (ARCI)," the official rulemaking body for professional horse and greyhound racing in North America.