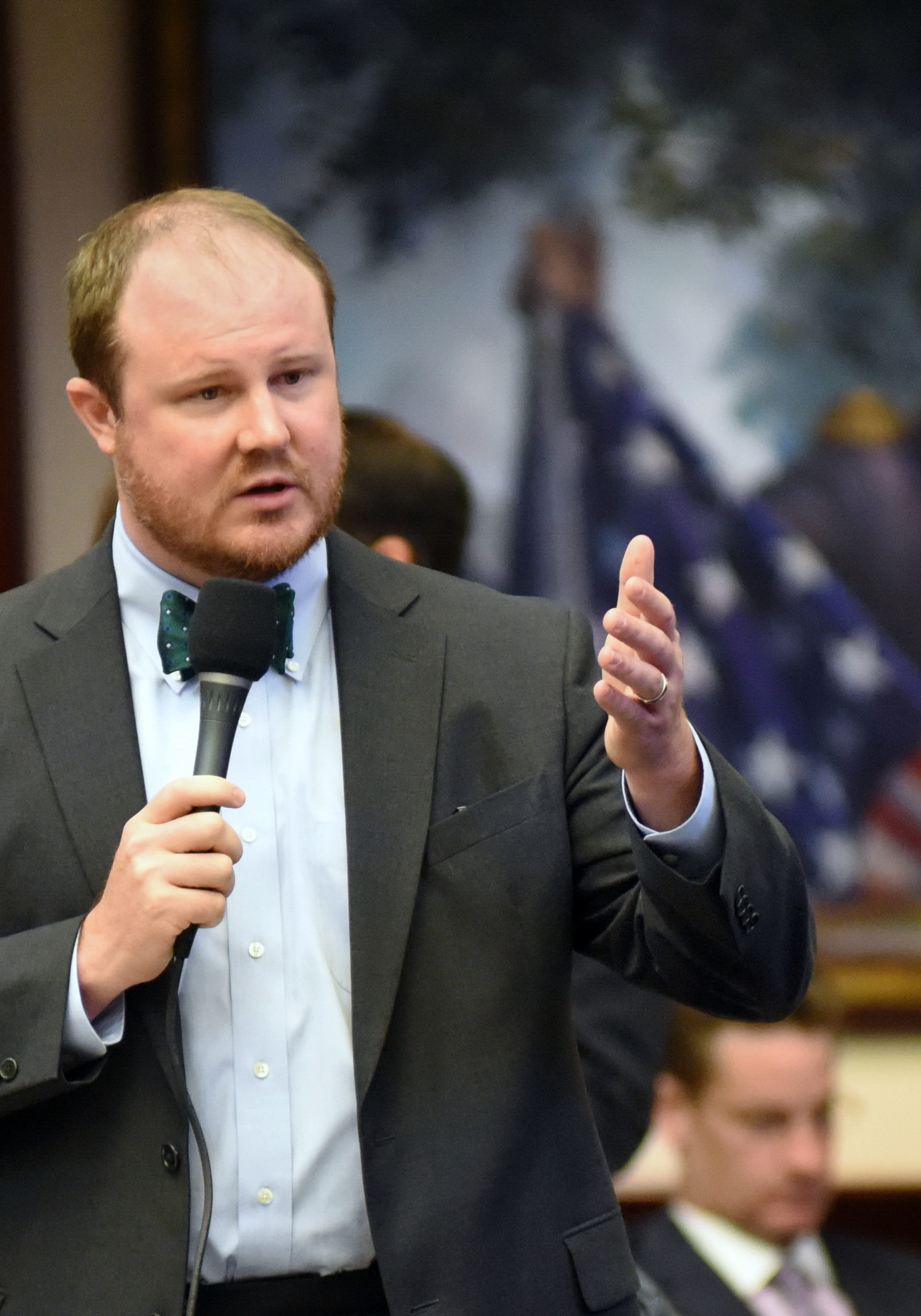 State Rep. Matt Caldwell touted another fundraising win in the race to take over for termed out Agriculture Commissioner Adam Putnam in the fall.
The Lehigh Acres Republican brought in a combined $106,100 last month – $50,100 for his campaign and another $56,000 for his political committee, Friends of Matt Caldwell.
The numbers outshined his two Republican Primary opponents, Sebring Sen. Denise Grimsley and former Winter Haven Rep. Baxter Troutman, who raised $86,440 and $79,500, respectively.
"Matt continues to demonstrate he is the hardest working candidate in the race for Commissioner of Agriculture. As he continues to build momentum, he has outraised his opponents month-to-month, has traveled more than 46,000 miles across the State since May, and has continued to prove he is the principled conservative in the race," campaign spokesman Brian Swensen said.
Caldwell's campaign money came in across 78 contributions, including five for $3,000, the maximum donation for statewide primary campaigns.
Max donors included Mayo Fertilizer, Ramba Law Group, Mike LaRosa-chaired political committee Floridians for Opportunity, Rebeka Dorworth and CED Strategies.
The committee cash was spread across 11 contributions, led by a $20,000 check from political committee Main Street Leadership Council. Disney chipped in $10,000, followed by $5,000 a piece from East Coast Builders and Developers and a political committee chaired by Sanford Republican Rep. Jason Brodeur.
Expenditures for Caldwell's two accounts totaled $67,702 last month, with about $15,000 heading to Gainesville-based Data Targeting and $12,300 heading to Miami-based Ebbets Strategies for consulting work. Numerous smaller consulting contracts made up the bulk of other spending.
The January numbers left Caldwell with more than $1.11 million in the bank – $742,000 for the committee and nearly $375,000 for the campaign.
Troutman still holds the cash on hand crown with more than $2.54 million banked, though he kicked off his campaign with with a $2.5 million self-contribution.
His campaign account posted his best total since he filed with $69,500 across 94 contributions, including five for $3,000. Those donors were FCCI Services, Mattco Enterprises, Orange Lake Country Club, The K Team Real Estate Service and Winter Haven Chrysler Dodge Jeep.
Troutman's committee, iGrow PC, tacked on $10,000 from DAB Constructors.
Spending clocked in at $34,400, including a $10,000 payment to Public Concepts for campaign consulting, $9,500 to Acquire Digital for web hosting, $5,500 to Carlo Fassi for consulting work and $5,000 to the Archmann Group for fundraising help.
Grimsley's campaign hauled in $45,940 of the January money while her committee, Saving Florida's Heartland, brought in the balance, including a $20,000 check from the Ryan Tyson-chaired political committee Florida Prosperity Fund.
Expenditures totaled $49,259, including $10,600 to Strategic Digital Services for digital ads, $7,000 to Empire Strategies for management consulting work and $6,666 to Creative Policy Group for campaign consulting.
Heading into February, Grimsley had $909,459 on hand between the two accounts.
Fundraising remained sluggish for Democrat David Walker, who raised $3,839 including loans and spent $5,006 last month, leaving him with just $461 in his campaign account. Newly filed Democrats Jeffrey Duane Porter and Thomas Clayton White posted fundraising waivers for the month.