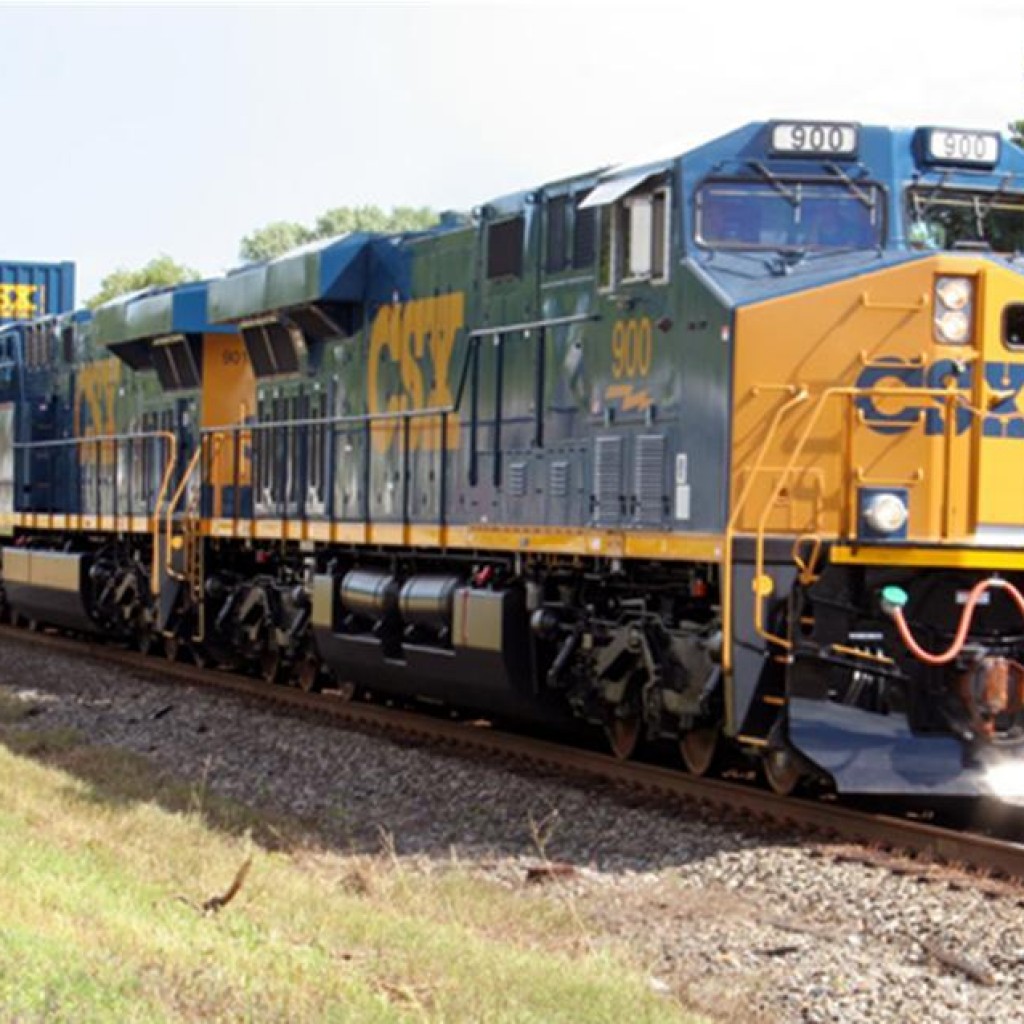 Duval County residents continue to be vexed by CSX trains stalled out at railroad crossings during the "precision railroading" era.
They shouldn't expect recourse from local government, however.
A correspondent to Mayor Lenny Curry attempted this week to get recourse from the company. She was directed to make her grievance known on a webpage but with no response.
Some excerpts from her email follow.
"Today I was stopped in Baldwin by a train in the early afternoon.  When I got to the tracks at Rt. 90 (West Beaver Street) where North 301 connects with it, many people were in a long line; they'd already been stopped for quite a while & were backed up … I was there waiting in line for 20 minutes while the train just sat there across the tracks, blocking traffic, not moving.  Many more cars got in line behind me.  Finally, it started up again, but we still had to wait another 10 minutes because there were so many cars on it," she wrote.
In an effort to save money, especially in light of recent staff eviscerations, trains have gotten longer. With predictably tragicomic results:
"One day I counted over 200 cars from beginning to end.  It doesn't matter what time of day, but frequently, a very long train will come and just sit there blocking the road for 20 minutes to over an hour and a half or more; one man told me he'd been stopped by a train for 2 hours one day.  I have missed doctor appointments, been late for work, gotten home late for dinner, errands, meetings, etc.  Sometimes it happens in the morning, sometimes at lunchtime, afternoon and evening, ANYtime of day.  One evening, I came home from work downtown late, got to Baldwin, just a few blocks from my home & was there waiting for TWO trains for over an hour and 15 minutes.  I just live down the street, & there was no way for me to get home. It is very frustrating.  I have lived in quite a few other areas, even in other states, that were near railroad tracks, and I have NEVER seen anything like this."
"There have been other times on South 301 near Rt. 90, that the freight trains block both tracks we have to cross in Baldwin, and I saw ambulances getting in line, waiting, then finally turning back to try to get away via I-10.  People's lives are at stake because of instances like this.  I would hate to be injured or having a heart attack in an ambulance that got stopped by a train for an hour.  It isn't right," the correspondent wrote.
She goes on to suggest potential solutions, such as shortening the trains.
 Curry, in a response, notes that he has no oversight over CSX.
"Although CSX is a private company, over which I have no oversight, I have shared these same concerns expressed by other citizens with their executives," Curry wrote.
CSX had claimed to cut blockage times just weeks before.
"CSX noted that in the past three weeks they have changed their operations using a utility switchman and this should reduce some of the blockage time.  The mayor will monitor the complaints and let us know if this changed reduced the amount of time trains block the roadway," asserted Doreen Joyner-Howard, FDOT's District Freight, Logistics and Passenger Operations Manager, in an email to other FDOT officials.
Clearly, that operations change isn't helping in the cases described in the email.
Motivations for CSX to fix the issue seem opaque, given the lack of recourse a local government has.
Late in 2017, there were so many citations written on the "precision railroading" company that the city of Jacksonville and CSX had an "arrangement" to pay a few citations and junk the rest — a salutary legal arrangement that most scofflaws will never enjoy.
Blockage issues abound beyond Duval County.
Jalopnik reports of a nine-hour crossing blockage in Michigan in October. CSX told the gullible city manager that the problem that caused blockages would be resolved in a "week to ten days." CSX told others that the train had broken down, a potential consequence of overburdening the locomotive.
First responders in Ohio, dealing with situations where seconds could mean the difference between life and death, often have to race the trains to traverse a town bisected with rail infrastructure.
"You pray and hope there is no train," said a firefighter to a Cincinnati television station.
In Richmond, a CSX train was abandoned during a shift change. It sat dormant across tracks until the next crew arrived.
In addition to delays, other issues have cropped up with CSX, as spotlighted into an Amtrak train crashing into a parked CSX train in South Carolina on Feb. 4.
The State, a Columbia newspaper, notes that "CSX employees suspended the traffic control signals system on Feb. 3 and were to work on the system through the next day. The installation of components for the positive control system was partially complete when work crews quit at 7 p.m. on Feb. 3."
"While the collision remains under investigation, we know that signal suspensions are an unusual operating condition, used for signal maintenance, repair and installation, that have the potential to increase the risk of train collisions,'' NTSB board chairman Robert Sumwalt said. "That risk was not mitigated in the Cayce collision."
The State also reports that, in Columbia, epic crossing blockages are a fact of life and the city ordinance recommends fines of $5 to $20.
For CSX, a company who paid a man on his deathbed to come in, fire thousands of people, and collect $84 million even as his infirmity was as apparent as his oxygen tank, $5 may not be real money.
In any event, multiple courts have ruled in favor of railroads over cities, and with aggressive lobbying arms on behalf of CSX and the like, there is no move to change federal law to impose accountability.