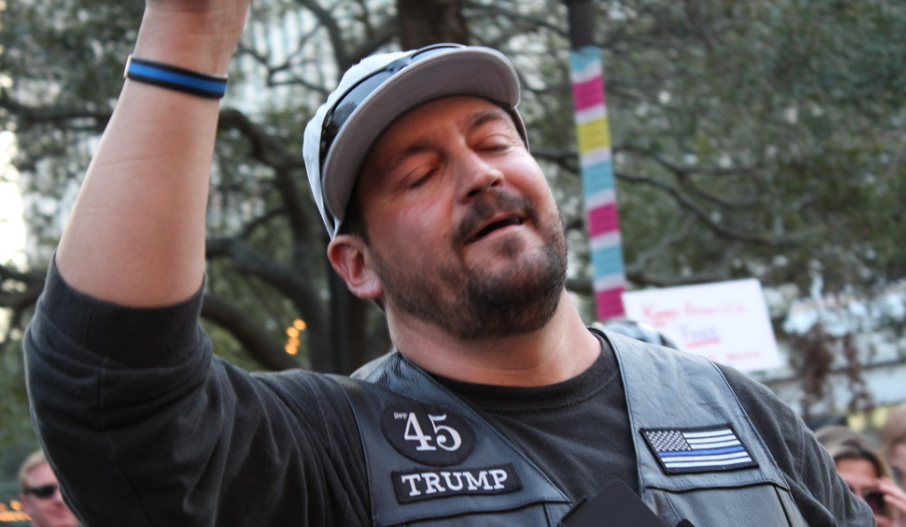 On Friday, the federal government filed an indictment for the 13 Russian cyber-provocateurs of the Internet Research Agency.
Per the indictment, the organization members collaborated "to interfere with elections and political processes."
Their MO: to exploit American assets and vulnerabilities, which were especially profound on the right.
At least one of those operations had a specific Jacksonville tie that Florida Politics reported on previously.
In August 2017, FP discussed how "Florida Goes Trump!" events staged by the "Being Patriotic" page.
These events were described in the indictment, as part of a "conspiracy to defraud" involving "staged political events in the United States."
Per the indictment, "defendants and their co-conspirators used false U.S. personas to communicate with Trump campaign staff involved in local community outreach" about these rallies. These same personas communicated with "grassroots groups," and many of them participated as local coordinators. They also performed, in some cases, "tasks" at the behest of these Russian saboteurs, including dressing in costumes and provocations using props.
President Donald Trump's Florida campaign manager, Susie Wiles, said these events were not part of the official campaign.
However, the Jacksonville iteration of the July 2016 "Florida Goes Trump" event was organized by then-candidate Trump's most visible local supporter, Gary Snow.
Snow, a fixture at Republican events in 2016 and 2017, was known for his use of props, including but not limited to, costumes and a megaphone, and recordings of crying babies.
Snow also was vouched for by local Republicans, according to the Florida Times-Union.
Former Duval GOP Chair Cindy Graves said that while "others are paid to wreak havoc, he's not one of them." And the chair of the local campaign called Snow "respectful and lovely."
FP asked Snow about the "Florida Goes Trump" events.
He categorically denied any personal Russian connection.
"You think people in Russia are asking people in Florida to hold rallies? I don't have any calls to Russia," Snow said to us last year.
Snow said he didn't know who was behind the "Being Patriotic" event, but he did assert vigorously that no Russians contacted him, and that he is a "moderate" Trump supporter who has proved willing to take on white supremacists and progressives with equal vigor.
Snow was best known in Jacksonville for (as Sheriff Mike Williams put it) "catalyzing" a riot at an otherwise peaceful protest at Jacksonville's Hemming Park. Snow vigorously rejects that proposition, noting that State Attorney Melissa Nelson didn't bring charges … which Snow sees as vindication.
Snow was able to ingratiate himself into the GOP architecture, including but not limited to an invite to a 2017 appearance by VP Mike Pence in Jacksonville.
This event was an invite-only affair at a local business, with Secret Service vetting entry.
We have reached out to Snow for details on the contacts with the principals named in the federal indictment.
Deputy Attorney General Rod Rosenstein notes that there is "no allegation in this indictment that any American was a knowing participant in this illegal activity. There is no allegation in the indictment that the charged conduct altered the outcome of the 2016 election."
In other words, Snow and other American ops were not intentionally doing Russian agents' bidding. Yet the Russians saw an opportunity with these self-styled patriots and exploited it to cause chaos in the election process.