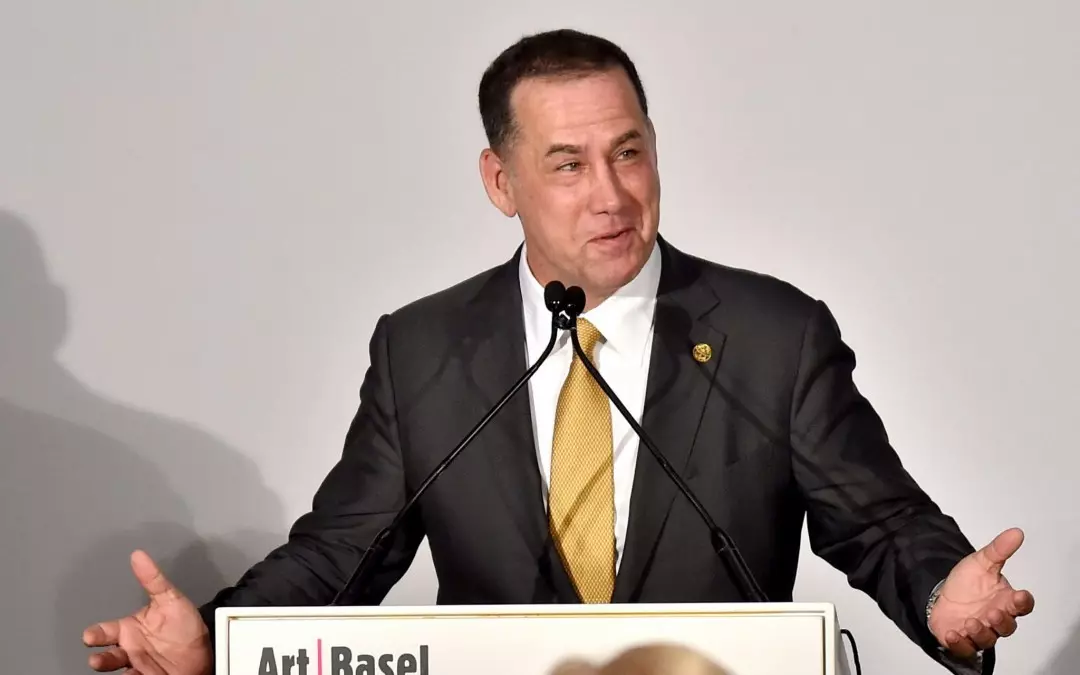 Miami Beach Mayor Philip Levine, a candidate for Governor, was in Jacksonville Monday evening to address Duval County Democrats.
Levine, on his second trip to Jacksonville in recent weeks, had a "living room" conversation earlier in the day. Even as Gwen Graham has a strong foothold in the area, what is clear is that Levine thinks Northeast Florida is in play as part of his "67 county strategy."
Levine delivered an energetic intro, not unlike the beginning of the Phil Donahue show of yesteryear, rallying the crowd by saying the 2018 election is a "war effort" and "Florida is like Normandy," before veering into autobiography.
Levine's delivery during the autobiographical portion of the speech: generally much more Catskills-inflected than other candidates for Governor.
After discussing his unique approach to door knocking in condo buildings, Levine went into policy, addressing "sunny day flooding" in Miami Beach, noting that Jacksonville saw downtown flooding during Hurricane Irma.
"We got a lot of things done," Levine said, including getting pumps and taking other resiliency measures such as raising roads for flooding, police reform, and codifying a "minimum living wage" in Miami Beach (which has led to lawsuits from stakeholders in the state).
Levine noted that, despite pressure to run again, he decided to "let someone else be Mayor."
From there, the run for Governor. "The message has been resonating … I've been to towns you've never heard of … with a message many Democrats has never heard before."
That message: deliberately "pro-business." Levine notes that corporate HR policies tend to be progressive.
"Why wouldn't we model this in Florida and do the same thing?"
Levine notes that his vision, one of aggressive corporate recruitment of the "right kinds of jobs," differs from Rick Scott's vision of an "Applebee's and Walmart on each corner."
That, combined with his progressive record, is his sales pitch — a deliberate antidote, via an "authentic message," to "25 years of losing elections."
"The only way we're going to win a general election is to make purple … mix red and blue," Levine said.
Levine, in a brief Q&A, noted his opposition to assault weapons sales and sales of guns to the mentally ill, reprising themes from a letter to the leaders of the Florida Legislature last week in the wake of the Parkland shooting.
Overall, his remarks were well-received, with even City Council members in the crowd appreciating his words and his vision.