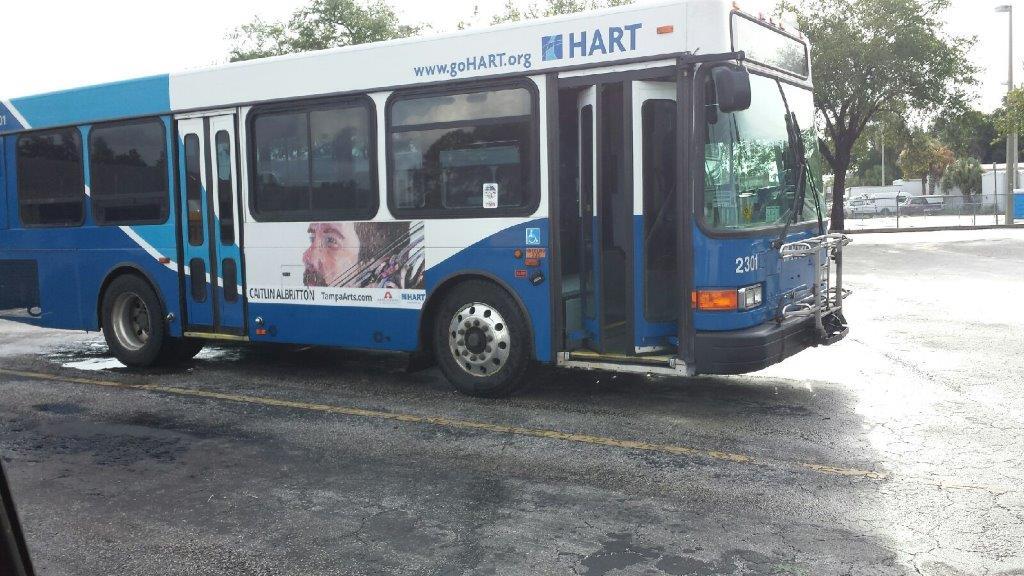 As a consequence of funding issues, the Hillsborough Area Regional Transit Authority (HART) made sweeping changes to its bus system last fall, cutting nearly 20 percent of all routes.The decision alienated some County Commissioners, unhappy with the level of service reductions in their districts.
HART staff heard those objections loud and clear, saying they intended to tweak the system after a few months.
At a news conference Monday in Brandon, officials announced that they were doing just that.
The agency is claiming the new changes will increase frequency on key routes, reduce wait times and provide faster connections for customers.
"Implementing these enhancements allows us to better align our services and routes to best meet the needs of our customers, and ensure they have a great experience when they ride HART," said HART Interim CEO Jeff Seward. "Enhancements through Mission MAX have provided HART with a solid foundation of high-quality bus service that we can build on as our community grows."
"I'm proud of the work and investment my colleagues on the Hillsborough County Commission took in supporting HART and realizing this round of enhancements," Hillsborough County Commission Chair and HART board member Stacy White said in a statement.
White was among the most vocal of critics of HART's "Mission Max" plan when it was announced last fall, declaring that many of his bus riding constituents in Eastern Hillsborough County "got hosed," and that it was "terrible for residents in unincorporated Hillsborough."
The proposed route cuts announced last summer expect to save HART $5.8 million annually, with a fleet reduction during peak hours from 157 buses to 121.
Some of the agency's busiest routes in Tampa run through City Councilman Frank Reddick's district. He said the service improvements "will greatly benefit current passengers and future passengers of HART."
HART Board Chair and County Commissioner Les Miller has bemoaned the agency's lack of funding and continues to say that he is supportive of the idea of raising the agency's tax rate, while Commissioner Sandy Murman has said she intends at some point to introduce a proposal to financially support the agency over the next few years.
Commissioner Pat Kemp has argued for the county to give more funding to the board as well, though that idea has not received any traction with her board colleagues.
Route changes can be accessed online. They will go into effect Sunday, Feb. 25.