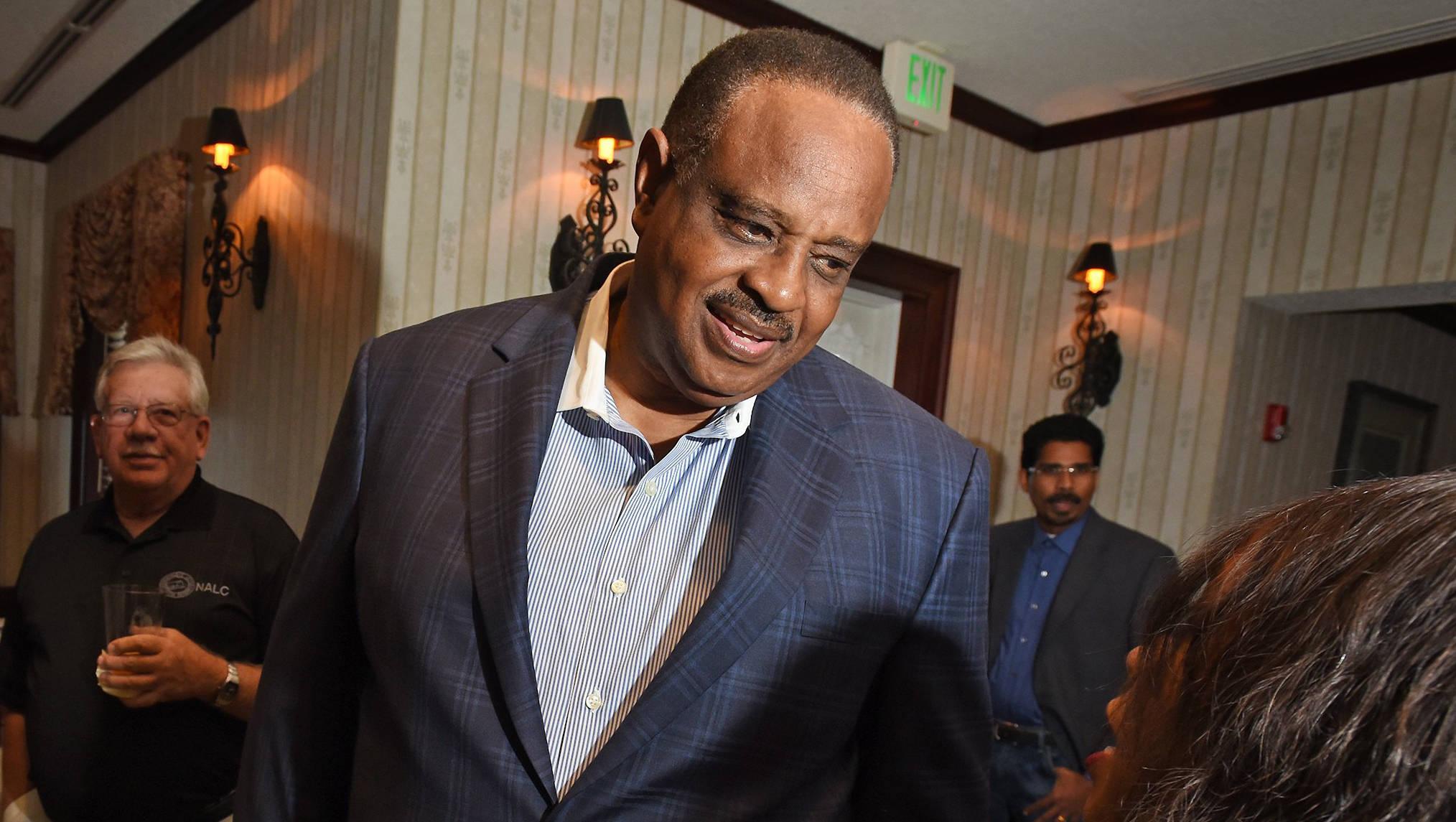 The race between incumbent U.S. Rep. Al Lawson and former Jacksonville Mayor Alvin Brown, as of this week, is focused on the issue of guns.
On Monday, Brown's team found daylight between Lawson's post-Parkland assertion "decrying 'the stranglehold of the gun lobby'" and taking $2,500 from the political action committee of the National Rifle Association in August 2017.
Those familiar with the Brown camp's thinking suggest that gun control will be a key issue in this race.
While the August primary is a long time away, what's clear is that Lawson, who has an established record spanning decades, has taken a few positions on guns in the past that may prove inconvenient in 2018.
In 1993, for example, Lawson proposed something "drastic."
Namely, that every household should have firearms, a proposal that Lawson told the Orlando Sentinel would "absolutely work."
"We have to come out with something drastic. As state leaders, it is our responsibility to let people know they are not safe out there … I grew up in the country. Every household had a weapon. You didn't have a problem with break-ins."
By 2001, meanwhile, Lawson was out of step with his party on at least one bill. SB 412 prohibited governments from "frivolous and reckless" suits against gun manufacturers.
Lawson, per the NRA Institute for Legislative Action count, was the only Senate Democrat voting for the bill. The NRA thought that he and his GOP colleagues on the same side of the issue should be thanked; a form letter can still be sent from the website if one is inclined toward gratitude.
Lawson also is a past supporter of the Stand Your Ground law, albeit with caveats.
He voted for it in 2005, in a unanimous vote of the Florida Senate. Even after the killing of Trayvon Martin, Lawson still stood by the law, though he told the Miami Herald that it should be reviewed.
Lawson's support for SYG was a "self-defense issue," in part, the result of his wife being subject to a home invasion in 1996, per the Herald article.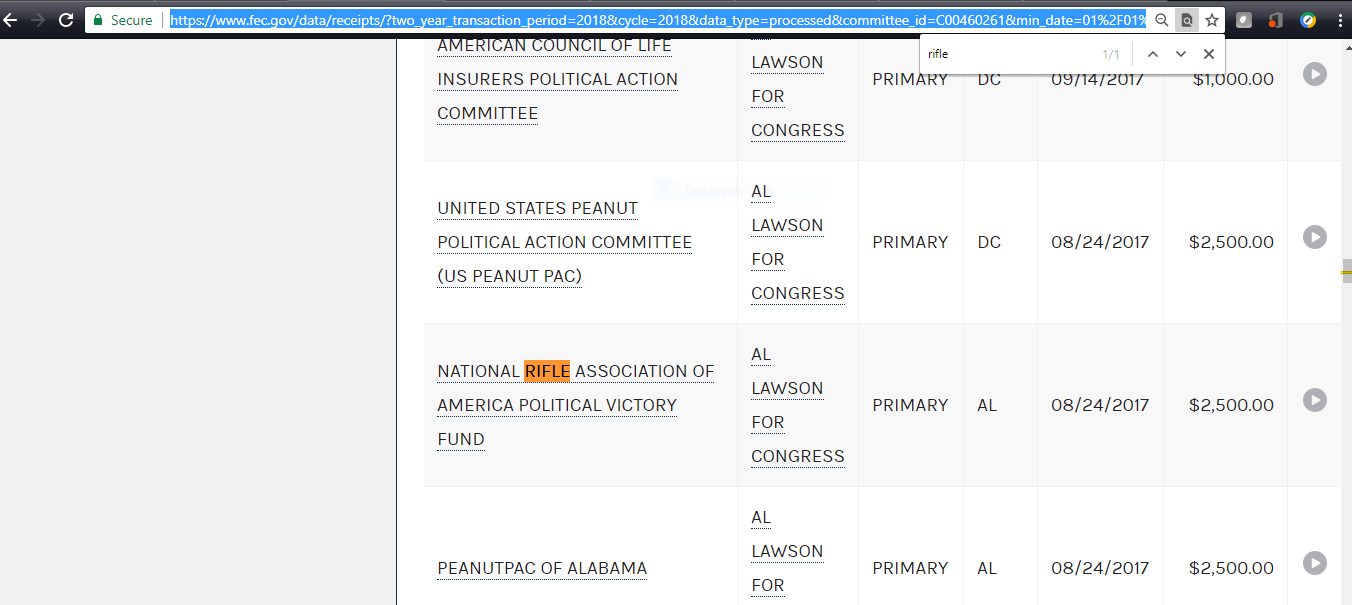 Despite these positions, many of which sound out of step with the post-Parkland climate, Lawson currently has a zero percent rating with the NRA, which is a good indication of the homage the gun lobby demands.
However, in past election cycles, Lawson was at 50 percent on NRA issues, suggesting that his historical approach to guns was far from ideal, but something with which the gun lobby could work.
Perhaps that explains, to some degree, the NRA donation that Lawson now disputes.
The current climate, especially among Democrats, is one of aversion to the gun lobby.
Will that change between now and August?
Can Alvin Brown make Lawson's old positions relevant in today's climate?