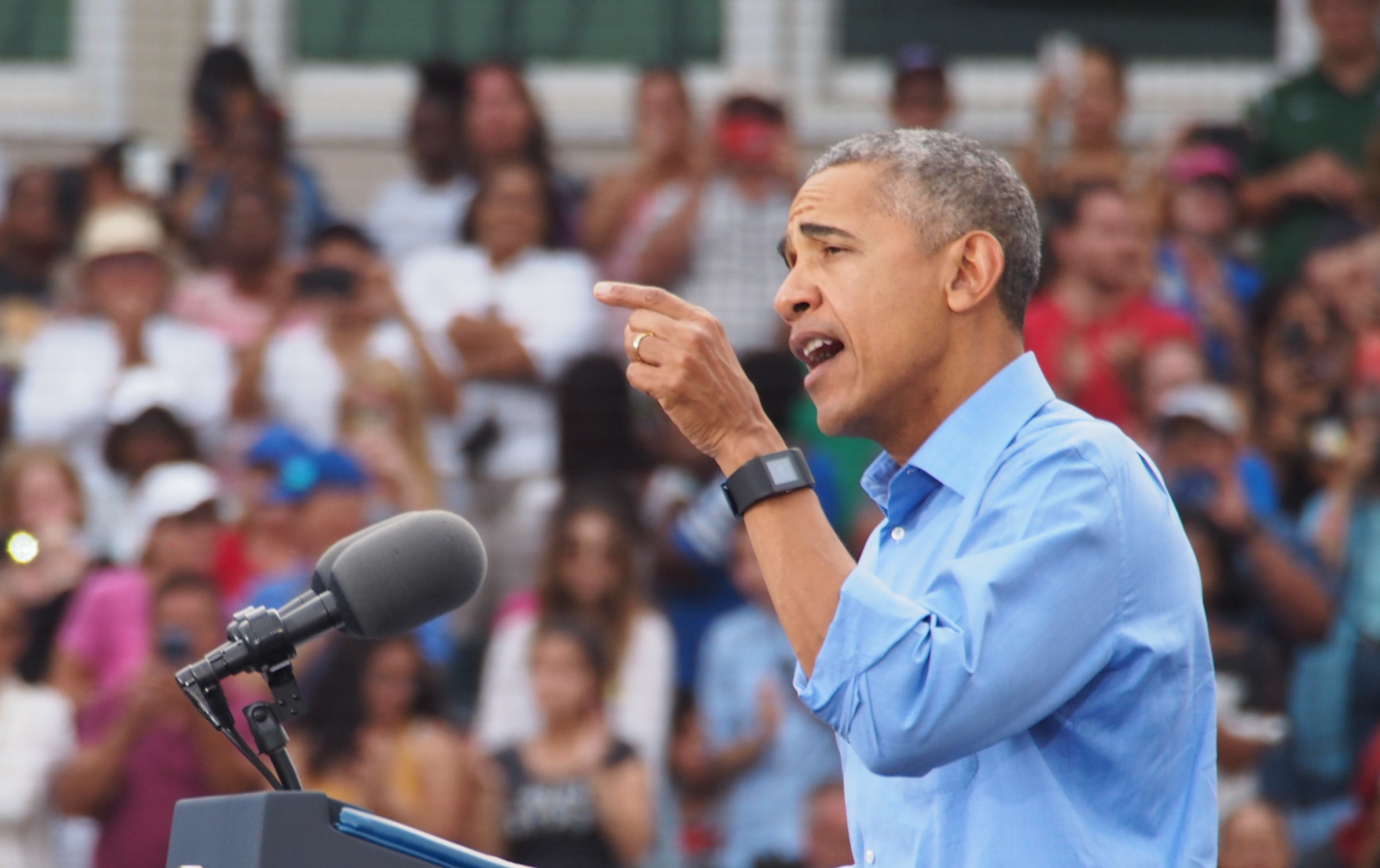 You can make a strong case that it is appropriate the city of St. Petersburg decided to rename its main library after President Barack Obama.
Oh dear. What did I just do?
I said something nice about Barack Obama. Release the trolls! Or at least the Russian bots.
While those hounds are picking up my scent, consider this: Cities name stuff after former presidents all the time. In California alone, there are six schools named after President Ronald Reagan. When I go to Cincinnati, I drive on the Ronald Reagan Cross County Highway.
In Washington, travelers fly out of Reagan National Airport.
Right here in Florida, the Legislature named the state turnpike the Ronald Reagan Turnpike 1998.
Jimmy Carter had a nuclear sub named after him.  Lyndon Johnson has the space center in Houston named in his honor. And, of course, there is the Kennedy Space Center in Cape Canaveral. Even Richard Nixon had a couple of schools named after him – before he resigned in disgrace.
But, you know, this is Obama – so, as they say, haters gonna hate. If you doubt that, just read many of the comments on the bottom of a story about the news on TampaBay.com.
They overlook that a huge part of his legacy is the work he and his wife, Michelle, did to promote childhood literacy in this country. He started the open e-books program for special education and Title I teachers, giving access to $250 million worth of books.
The "Let Girls Learn" program was designed to help 62 million girls worldwide receive access to books and education. He promoted literacy programs to help pre-schoolers become better prepared to enter kindergarten.
So, this is just me, but I think naming a library after a president who was a relentless champion of learning and raising literacy rates, particularly in the neediest areas, is a fine thing to do.
St. Pete Mayor Rick Kriseman is getting knocked around by some about this. Critics are calling it a thank-you to Obama after he campaigned for Kriseman's successful re-election campaign. They're asking what Obama has ever done for this area.
Well, you could ask the same about a lot of those other dedications across the country to former presidents. Obama was a frequent visitor to the Tampa Bay area and carried Florida in both of his campaigns, so it's not like he was a stranger to the people here.
In a nation as divided as this one now, finding middle ground on these issues is impossible. It will be the same way a few years when some locales decide to name things after Donald Trump. (Note to self: resist the urge to say something snarky … must resist … must resist … keep it positive).
But Barack Obama was the president for eight years, and his popularity rating was 59 percent when he left office. He must have done a few things right.
You can look it up at any public library.