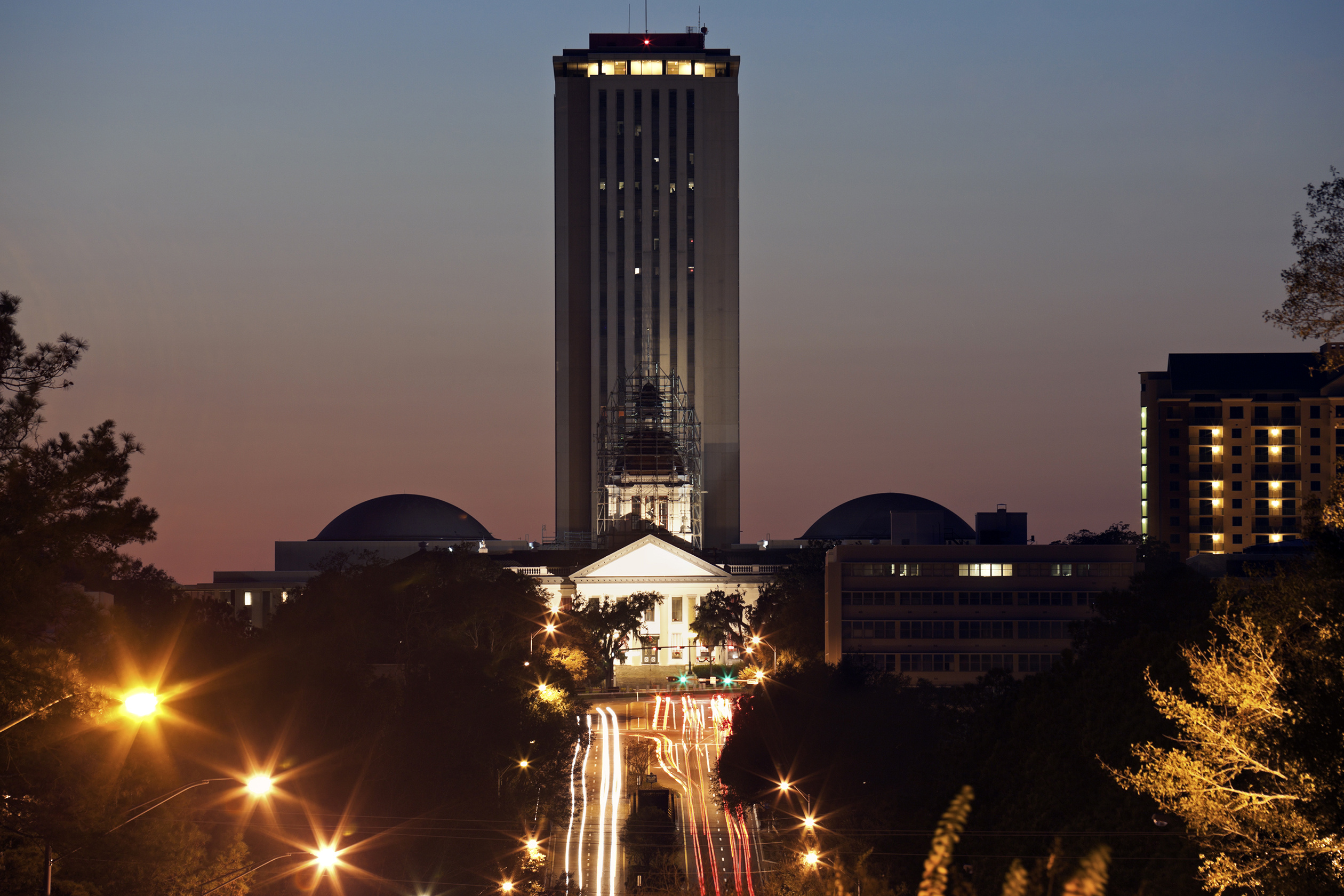 Sixty Days  — A prime-time look at the 2018 Legislative Session
The Last 24
Good Thursday evening. If you had bet that gaming was a dead issue for 2018, you lost. Also, Gov. Rick Scott made a surprise visit to the Legislature with the dad of a Parkland victim to oppose arming teachers. Sixty Days is lucky to stay out of detention. Here's your nightly rundown.
Double down: A strike-all amendment planned for the Senate's 2018 gambling bill will add an authorization for slot machines in counties where voters OK'd them in local referendums.
Surprise visit: In a rare political move, Scott and the father of a 14-year-old Parkland shooting victims addressed the Legislature and asked them to set politics aside and pass schools safety measure.
'Smooth process': Senate Appropriations Chairman Rob Bradley told reporters "major (budget) issues are still unresolved" but "we're having great communications" with the House.
CFO's cheer: Chief Financial Officer Jimmy Patronis, also the state's Fire Marshal, applauded a Senate panel's unanimous approval of a bill to provide benefits to first responders with job-related post-traumatic stress disorder.
Distracted driving: The Florida House passed a bill that would make texting while driving a primary offense, even though the Senate companion is stuck in neutral.
Veterans near victory? A line-item to fund veterans workforce training wasn't zeroed out, state Sen. Anitere Flores said — even though that's what it looked like.
Abortion restriction: The Republican-dominated House approved a bill that would restrict the most common type of second-trimester abortions.
Pushing priorities: The House unanimously passed a bill that is linked to the chamber's ethics reform package, which would exempt sexual harassment complaints from public records.
Quote of the Day
"If this evolves into a gun control debate, we are going to miss our opportunity to get something done." — Ryan Petty, father of Alaina Petty, a 14-year-old Parkland shooting victim. Petty appeared with Gov. Scott at the Capitol Thursday.  
Bill Day's Latest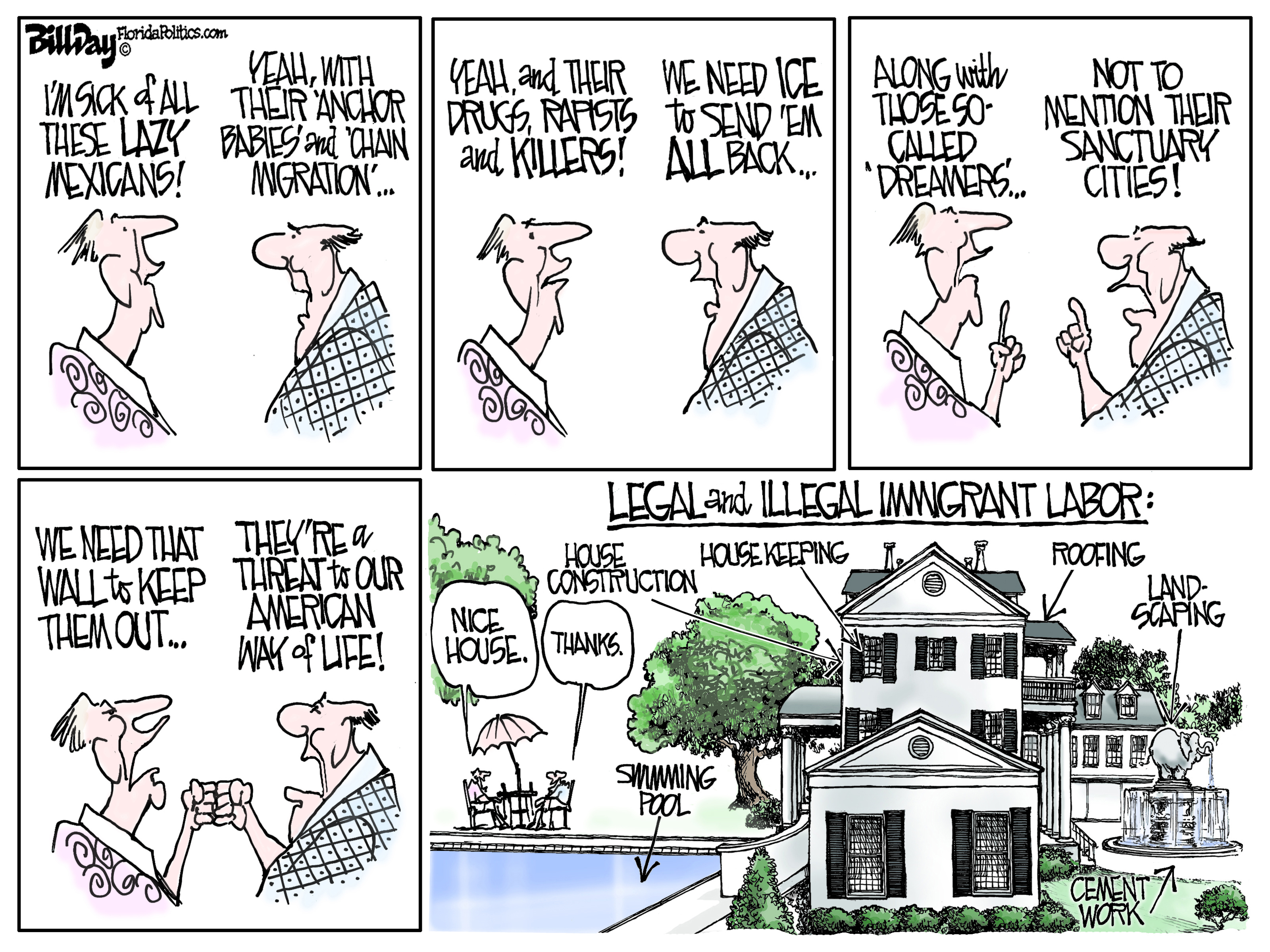 3 Questions
The House voted 72-42 in favor of a bill (HB 1429) that would ban a common method of second-trimester abortion. But the American Civil Liberties Union of Florida says it will "interfere with a woman's access to safe and legal abortion." ACLU of Florida legislative counsel Kara Gross reacted to the bill's passage.
Q: What are your problems with the measure?
Gross: HB 1429 is an unconstitutional bill which seeks to prevent women from having access to a safe abortion with a trusted physician. By dictating what medical procedures doctors can perform, this bill prohibits doctors from exercising their best medical judgment and providing their patients with the appropriate medical care they need.
Q: Why shouldn't lawmakers restrict these kinds of procedures?
Gross: Legislators, especially those with absolutely no medical training, let alone any obstetrical expertise, should not dictate which procedures women should seek with their doctors. Medical experts and major medical organizations like the American Congress of Obstetricians and Gynecologists oppose bills like this one because they interfere with a woman's access to safe medical care and put women's health in jeopardy.
Q: What concerns you the most in the bill?
Gross: Under this bill, a doctor could be charged with a third-degree felony, and face up to five years in prison, for performing the most commonly used and safest second-trimester abortion procedure. Moreover, when doctors are criminalized for performing abortions, women are forced to seek the medical care they need from untrained and unlicensed individuals.
Lobby Up
Jodi James, executive director of the Florida Cannabis Action Network, has registered to lobby for the organization in Tallahassee.
Her registration was effective Feb. 20, lobbying registration records show.
The group "is the oldest continuing cannabis reform organization in Florida," its website says.
One issue the organization is concerned about: state-issued patient and caregiver ID cards.
"One patient reported 42 days and counting since he was added to the registry and 11 days since DOH cashed his check with still no email allowing him to purchase medicine," the site says.
"Caregiver cards aren't much better, we have a caregiver who has waited three months and counting to get a card."
Breakthrough Insights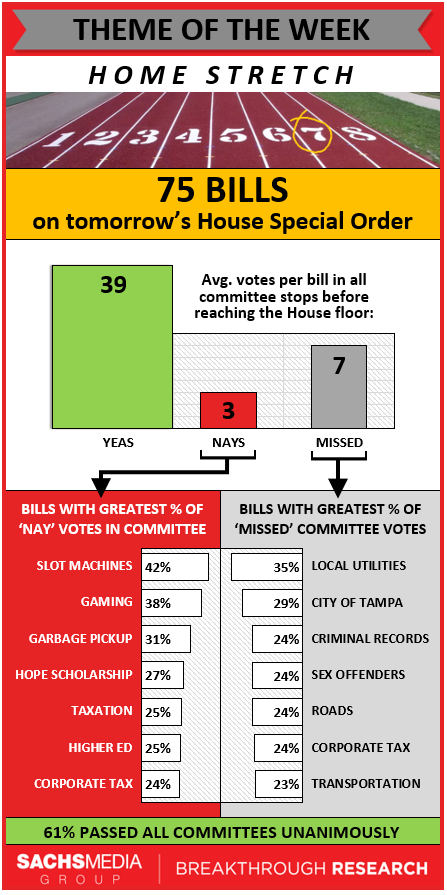 The Next 24
The Senate Democratic caucus will meet ahead of a floor session. That's at 9 a.m., 200 Senate Office Building, The Capitol.
The Senate will hold a floor session. That's at 10 a.m., Senate chamber, the Capitol.
The House will hold a floor session. That's at 10:30 a.m., House chamber, the Capitol.
Budget issues unresolved by 10:30 a.m. will be bumped to House Appropriations Chair Carlos Trujillo and Senate Appropriations Chair Rob Bradley.
The Senate Special Order Calendar Group will determine which bills will be heard at the next floor session. That's 15 minutes after the chamber's floor session ends, 401 Senate Office Building, The Capitol.
House Rules and Policy Committee will meet. That's 15 minutes after the chamber's floor session ends, 404 House Office Building, The Capitol.