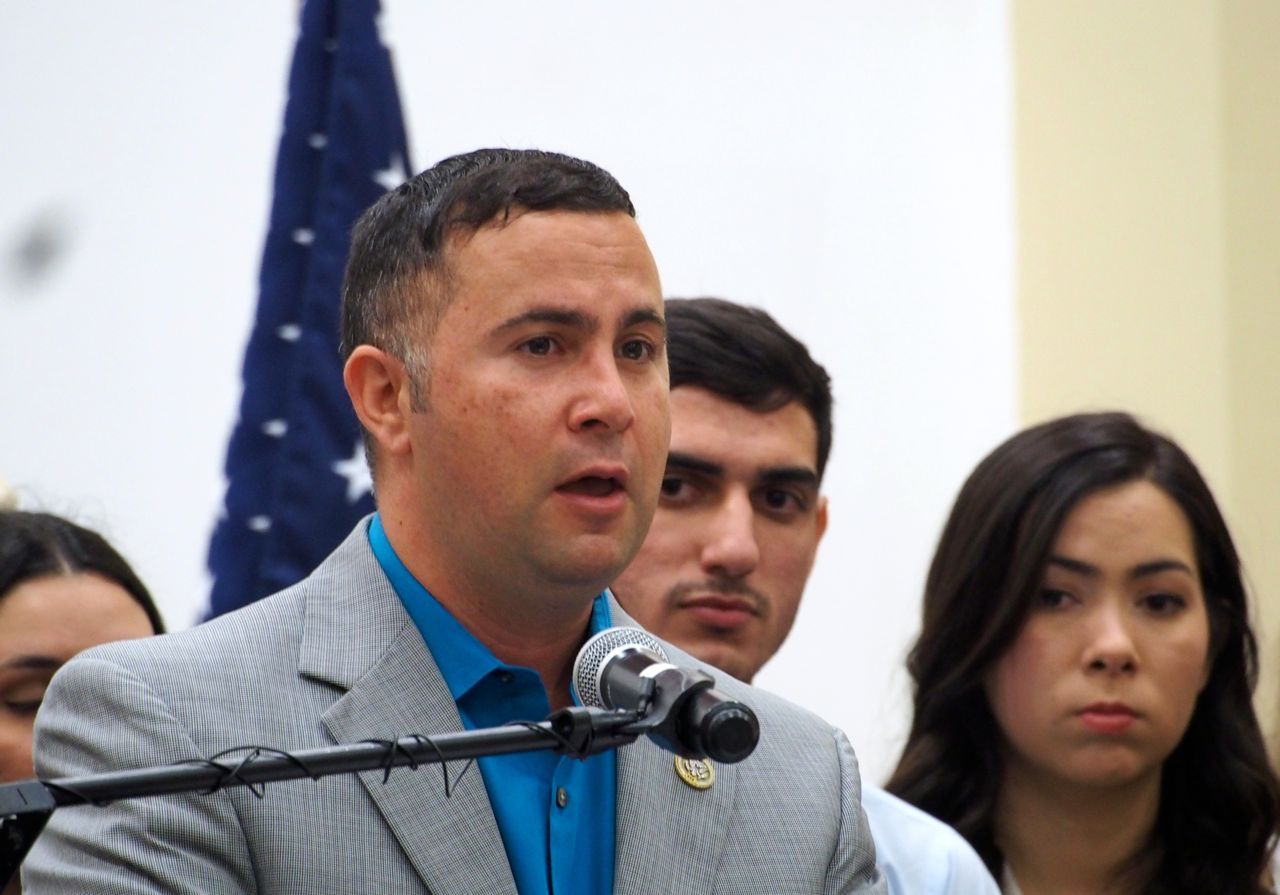 U.S. Rep. Darren Soto of Orlando received a perfect score of 100 for his environmental issues voting record from the national League of Conservation Voters, the only member of Florida's delegation to do so.
The league's annual "National Environmental Scorecard" for the 2017 session of Congress, gave Soto checkmarks across the board on 35 issues the organization tracked in the U.S. House of Representatives last year, putting him the company of 84 members of the U.S. House nationally who got the league's perfect score.
The scorecard found widespread support for the league's positions among Democrats, and widespread opposition among Republicans. Nationally, Democrats averaged a score of 94, and Republicans, 5.
In Central Florida, Democratic U.S. Rep. Val Demings of Orlando got a score of 97; and Democratic Rep. Stephanie Murphy of Winter Park, 91; while Republican U.S. Rep. U.S. Rep. Dan Webster of Lake County and Republican U.S. Rep. Ron DeSantis of Ponte Vedra Beach both received a score of 3; and Republican U.S. Rep. Bill Posey of Rockledge, 0.
Elsewhere in Florida, the next highest-scoring Democrats were U.S. Rep. Lois Frankel and Alcee Hastings, who both got 94; and the lowest-scoring Democrat was U.S. Rep. Al Lawson, who got 69. The highest-scoring Republicans were U.S. Reps. Brian Mast, Carlos Curbelo and Ileana Ros-Lehtinen, who all got 23. Several other Republicans got zero.
On the Senate side, Democratic U.S. Sen. Bill Nelson got a 95 and Republican U.S. Sen. Marco Rubio got a 0.
Soto has pushed for several pieces of legislation and funding relating to restoration projects for the Kissimmee River and the Everglades. His and the other members scores, however, also covered legislation and issues ranging from support for the U.S. EPA to global warming, and from California water resource management to pesticides.
"I am honored to have received a perfect score on the LCV Scorecard," Soto stated in a news release issued by his office. "You can count on me to continue fighting to protect our environment, especially fighting offshore drilling and keeping our Florida coasts and waters pristine. Legislation I've recently introduced would protect the Everglades and provide resources to restore our beloved Kissimmee River."
The league has published a National Environmental Scorecard every Congress since 1970, and states that the selected issues, positions, and scores represent a consensus of experts from about 20 respected environmental and conservation organizations. The issues include energy, climate change, public health, public lands and wildlife conservation, and spending for environmental programs.