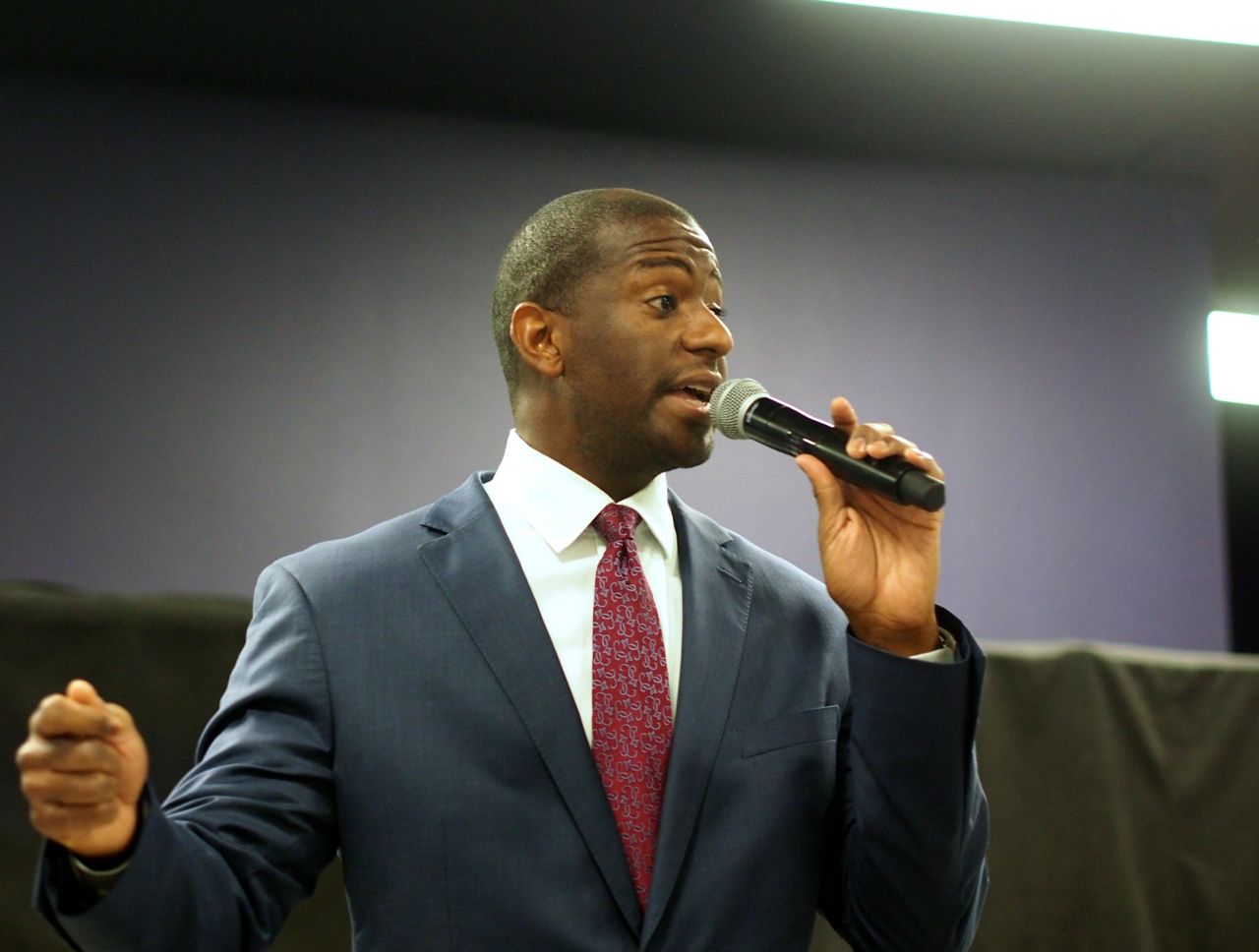 In an endorsement sure to get the attention of Florida's establishment progressive Democrats, former Florida Democratic Party Chair Bob Poe announced his backing Tuesday of Andrew Gillum for governor.
In a video released over his Twitter account, Poe, a longtime Democratic activist, donor, and fundraiser from Orlando, said he had intended to stay on the sidelines this year until after the primary, but events changed his mind.
"I know all the candidates and I like them personally," Poe said, referring to the Democrats running, former Miami Beach Mayor Philip Levine, former U.S. Rep Gwen Graham, and Winter Park businessman Chris King, as well as Gillum.
"This year we have a historic and unique opportunity to elect a bold candidate that believes strongly in our Democratic values and isn't afraid to share them, from the brightest-blue cities, to the deepest-red counties of our state, and everywhere in between," Poe said. "We shouldn't accept anything less. And we don't have to. And that's why I'm endorsing Andrew Gillum for governor."
Poe, a fundraiser for Charlie Crist's gubernatorial campaign, ran for U.S. Congress in 2016, losing the Democratic primary in Florida's 10th Congressional District to now-U.S. Rep. Val Demings. An entrepreneur who made a fortune in radio, Poe's involvement in Democratic politics dates back decades.
"In all those years in politics, I've never seen a candidate quite like Andrew," he said.
He cited Gillum's efforts, in college, to take on then-Gov. Jeb Bush on affirmative action issues, in pushing through gun ordinances in Tallahassee and then withstanding legal challenges from the NRA, and in Gillum's efforts to walk with protesting students following the Feb. 14 massacre at Marjory Stoneman Douglas High School in Parkland.
"He's the real deal," Poe said. "Andrew's the candidate we've been waiting for."