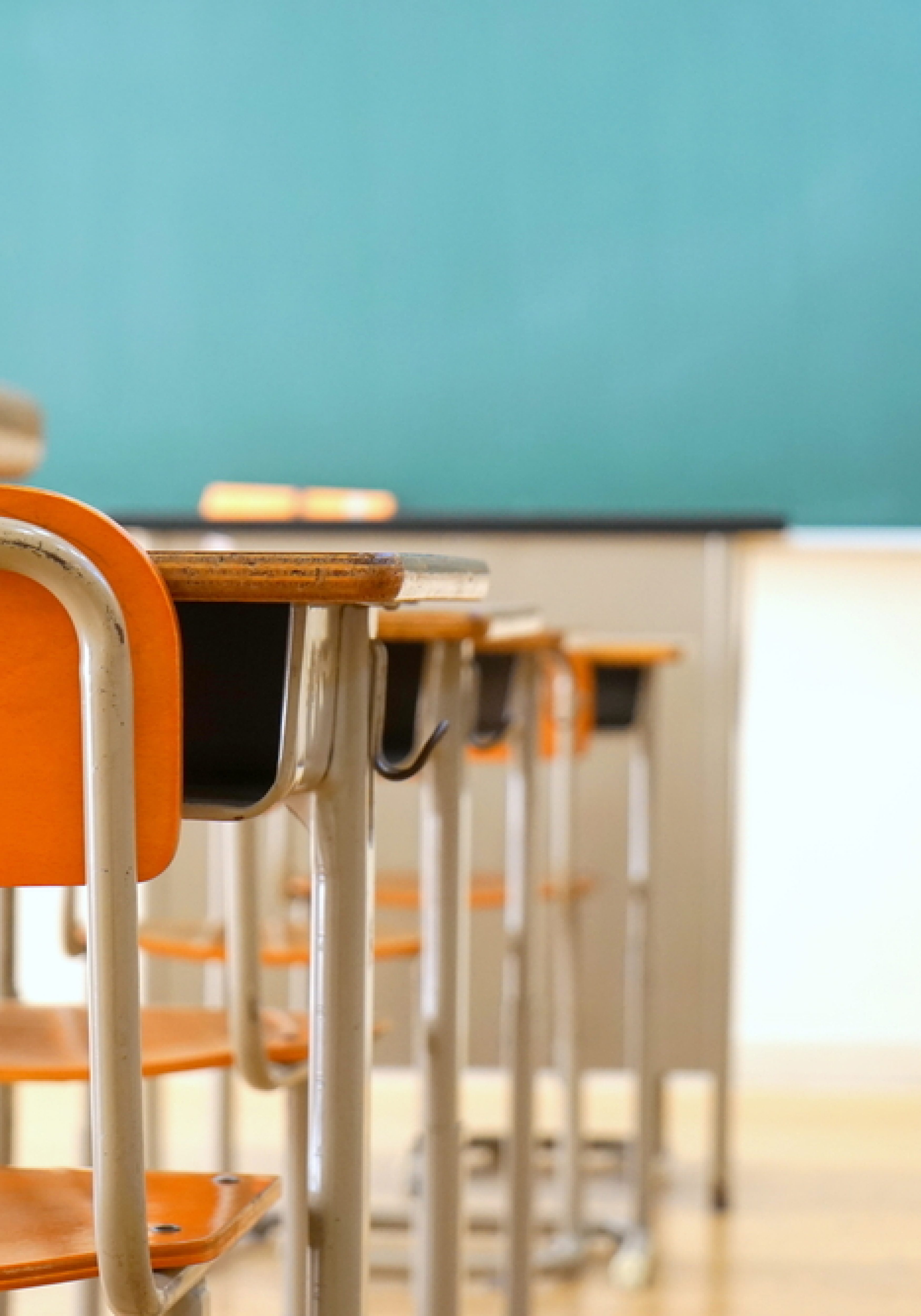 If you look closely, there actually are a couple of decent things in the just-passed Florida public education bill that is headed to Gov. Rick Scott for his signature – basically scraps offered to schools as balm for their tattered remains.
But let's call HB 7055 for what it is.
It's a victory lap for lawmakers who decided long ago that Florida public education is falling way short and needs to be blown up and rebuilt, charter by charter.
We aren't there yet, but that seems to be the goal of many Republicans, most notably House Speaker Richard Corcoran. They will take pleasure from the fact they just uncorked another haymaker on the teachers union. Democrats couldn't do anything about it besides vote no and send out tweets like this one from state Rep. Loranne Ausley of Tallahassee.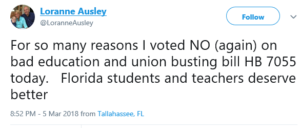 I do wish the Speaker would admit he despises the union and that rendering it useless would be a major part of his legacy that he will look back upon with pride, but I guess the passage of this legislation makes it clear enough.
Under the bill that the governor is expected to sign, a union can be decertified if it fails to sign up 50 percent of those eligible to join. No other public-sector union in the state faces this requirement, and this legislation is the thinnest veil yet to make life as difficult as possible for teachers and those who represent them.
Instead of concentrating on policy other functions, union reps will have to spend more time recruiting members.
A statement on the Florida Education Association website called on Scott to veto the bill and read: "This was never about what is best for our students, never about what is best for teachers, never about the value of our public schools to the families that they serve. It is only about a corrupt and arrogant legislature. It will do even more damage to our students' learning environments than last year's HB 7069."
That led to this quote in the Miami Herald from the Senate floor by Republican state Sen. Tom Lee, who, from recent events, appears to have stopped caring what anyone in his party thinks of him.
"We do a lousy job of representing working class people and we should be ashamed of ourselves," Lee said. "We have to accept this poison pill and slap the teachers of Florida in the face."
Oh, the good stuff.
It's in there, somewhere, in the sweeping bill.
The requirement passed last year that districts share their property tax funding for infrastructure with charters has been eliminated. For cash-strapped districts like Hillsborough struggling to keep up the demand of an ever-growing student body, that's good news.
It also waived standardized testing and other requirements for Marjory Stoneman Douglas students after the horror they endured.
That was good.
The ballyhooed Hope Scholarship funded in this bill allows bullied students from public school to receive money to attend a private school. The actual wording is a little vague on how to prove bullying actually took place. But, OK, the spirit behind that push is reasonable and I doubt it will have any significant impact on public school budgets.
Besides, the real bullies are the ones in the Legislature who decided they know more about to run a school system than the professionals and teachers who actually do so.
Instead of partnering with schools, lawmakers have become dictators determined to push through dramatic change at all cost – often to the benefit of their charter school buddies.
They got what they wanted, again, and soon enough we'll find out just what that cost to Florida public education will be.