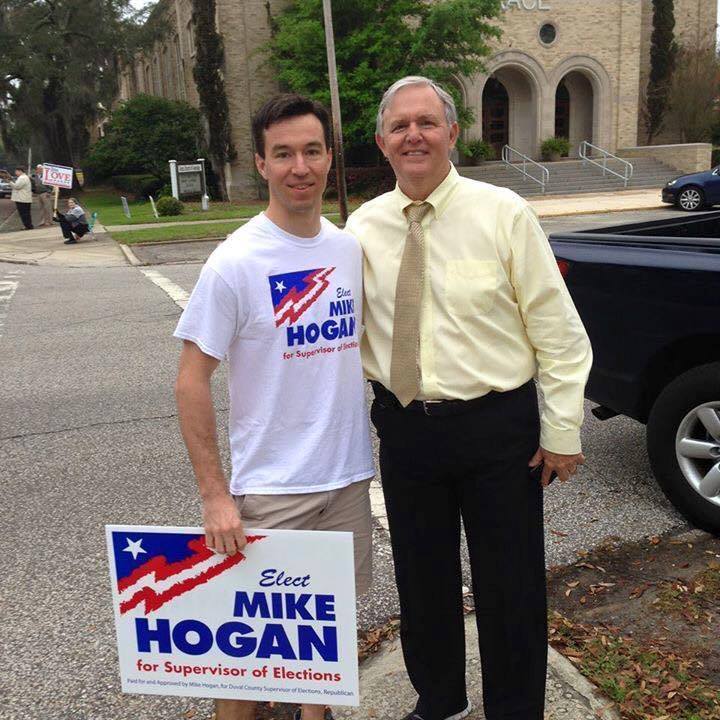 The race to succeed outgoing Rep. Jay Fant, an Attorney General hopeful, in Jacksonville's House District 15 got more crowded on the Republican side Wednesday.
Joseph Hogan, the son of Supervisor of Elections Mike Hogan, entered the GOP scrum.
Hogan will face attorney Wyman Duggan and yacht broker Mark Zeigler in the primary.
Hogan made an audacious play during the Mayor's race three years ago. He endorsed Democrat Alvin Brown over Republican Lenny Curry, crossing party lines despite what he called Brown's "failed administration."
"I didn't make my decision lightly," related Hogan in a series of text messages. "I plan to run for City Council one day, and I know that supporting Alvin could hurt me with the Party folk, but I think it's the right thing to do."
"I don't look forward to Lenny losing, but someone has to win, and I think the people of Jacksonville are better off with Mayor Alvin Brown," Hogan added.
The seeds for that endorsement, Hogan related, were planted four years prior, in the aftermath of his father's narrow defeat at the hands of the Brown operation, upon which Curry said that "excuses are for serial losers," a shot across the bow of the Hogan campaign that Joe took personally.
Interestingly, Hogan filed for the race just hours after Curry filed to run again for Mayor.
Curry's chief political strategist, Tim Baker, is running the Wyman Duggan campaign, suggesting that there may be intrigue through August in this race.