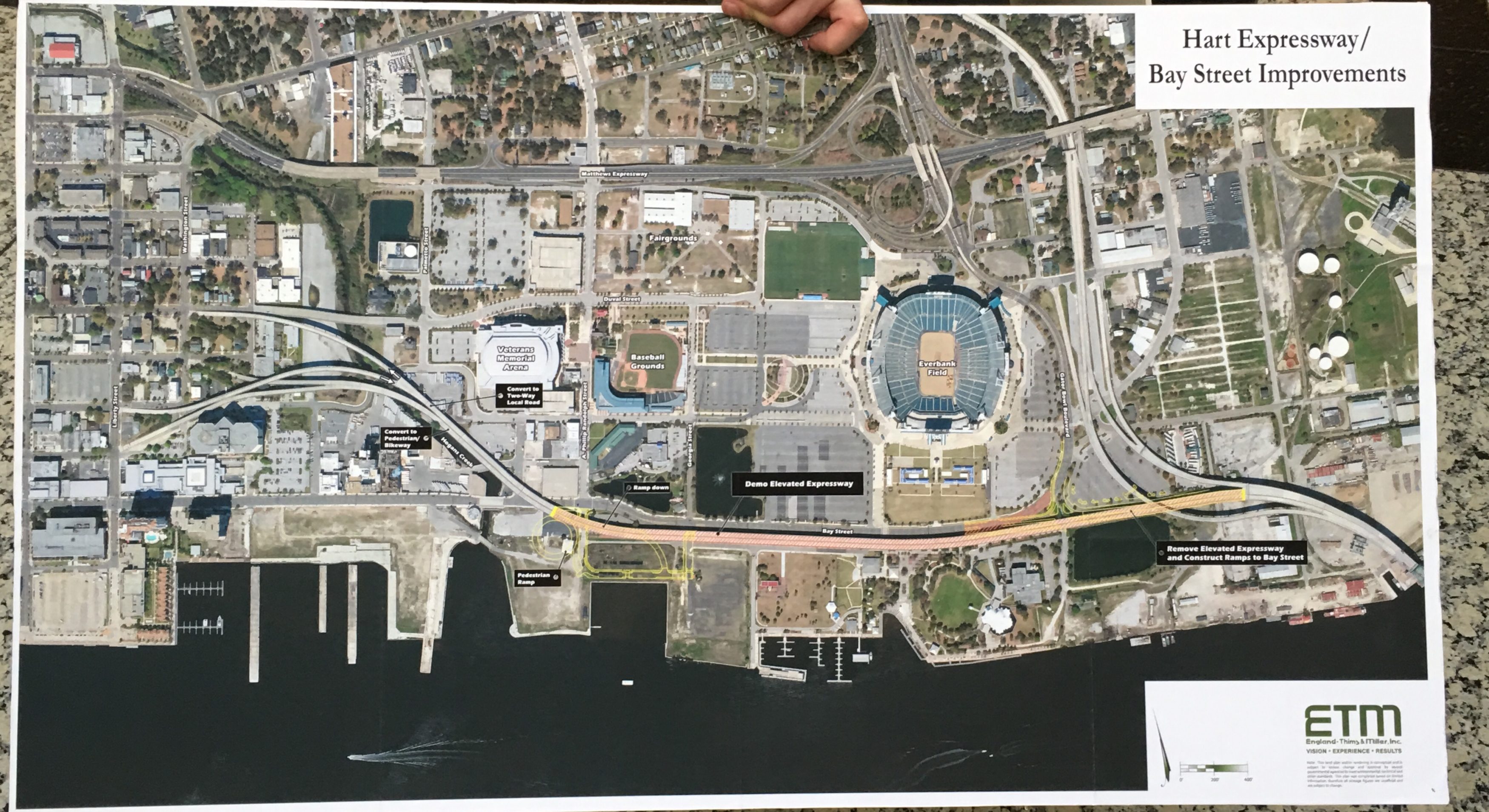 Jacksonville's biggest priority in the 2018 state budget came through in the form of $12.5 million for the Talleyrand Connector.
The money, which is a full 25 percent of that needed for a project that would include tearing down Hart Bridge offramps to both route traffic onto Bay Street and facilitate truck traffic to the Jacksonville port, was something for which Jacksonville Mayor Lenny Curry lobbied both state lawmakers and the Governor in late January.
Yet, despite Curry having made the case to him personally, Scott wouldn't commit Tuesday to not vetoing the money from the budget.
"So the budget came out on Sunday. We're starting the process to review the budget. I look through it line by line. There's about 4,000 lines to the budget, and my goal is to make sure all taxpayers get a return on those investments," Scott said before wrapping the gaggle.
Scott was in Jacksonville signing a couple of bills that would benefit veterans.
The other highlight of the Tuesday gaggle was the Governor's defense of a gun control bill he signed Sunday, one that now sees the state sued by the National Rifle Association.