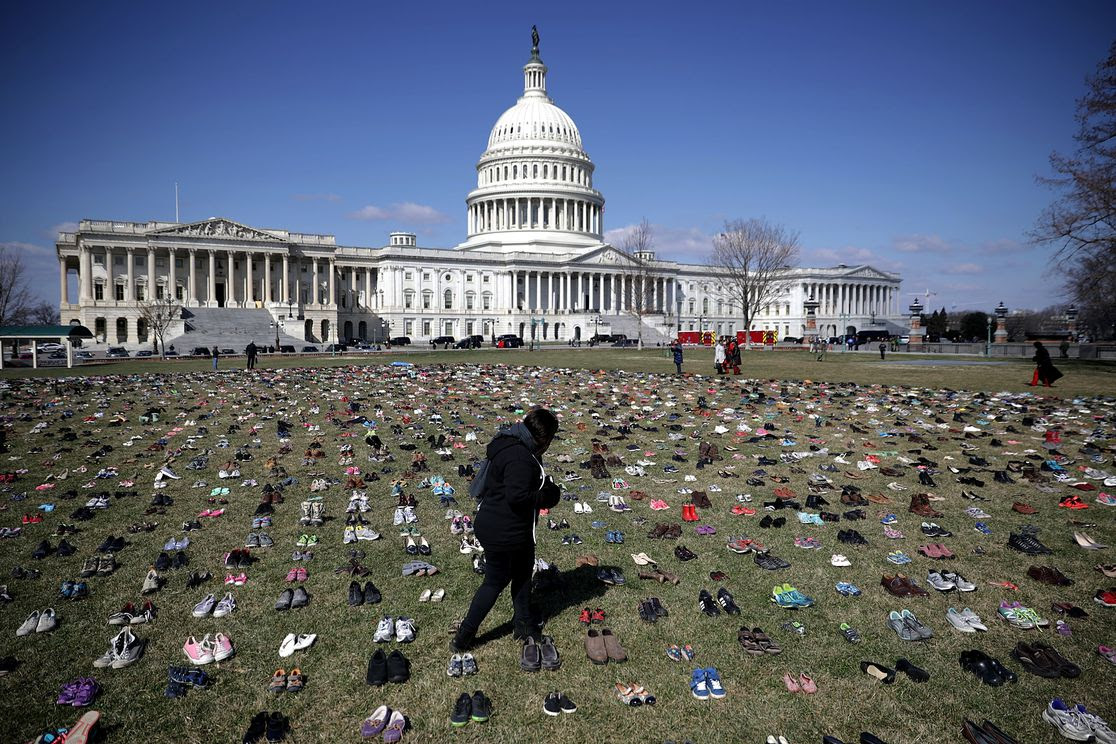 The STOP School Violence Act of 2018 passed the U.S. House of Representatives on Wednesday.
Of the bill's 94 co-sponsors, 18 are members of the Florida Delegation. The bill was introduced two weeks before the murder of 17 people at Marjory Stoneman Douglas High School.
The bill offers funding for training to prevent student violence against others and self, including training for local law enforcement officers, school personnel, and students, including but not limited to active shooter training.
As well, the bill funds technology and equipment to boost security and stymying attacks, including anonymous reporting measures and school hardening technology. Threat assessment and crisis intervention teams are funded within the legislation also. Additionally, the bill makes provisions for better cooperation between law enforcement and school officials.
Legislators, including the two Florida co-introducers, lauded the passage of the legislation.
"Today's vote in the House marks an important step toward keeping our children and our schools safe," Jacksonville Republican Rep. John Rutherford, one of four introducers of the legislation, said Wednesday.
"As a career law enforcement officer in Jacksonville, I know that security requires a multi-layered approach. The STOP School Violence Act will give schools and communities the resources they need to identify threats and prevent acts of violence before they occur so we can avoid tragedies like what transpired at Marjory Stoneman Douglas High School a month ago today."
"I commend Rep. Ted Deutch, along with our colleagues on both sides of the aisle, for working with us to make schools more secure, and I look forward to seeing the Senate join us in the effort to protect our kids," Rutherford said.
Deutch lauded the bipartisan commitment to the bill, even as he pushed for more action.
"When we first introduced this bill," Deutch said, "I had no idea it would hit so close to home for me and my community. This vote is proof that Congress can take bipartisan action to keep our children safe. However, my colleagues should not be mistaken to think this is enough. We cannot tackle the rampant gun violence in our country without addressing guns themselves. Let's move with this bipartisan momentum and pass meaningful legislation to make our communities safe."
Rep. Brian Mast, a Florida Republican, used the bill's passage as a tie in to that further action.
"Our schools should be as safe as the halls of Congress and today we moved one step closer to that goal by passing the STOP School Violence Act," Rep. Mast said.  "At the same time, we must recognize that this issue is not limited to our schools.  We must make sure that our concerts, night clubs, churches and other community areas are just as safe.  We won't accomplish this without a comprehensive approach that addresses security, mental health and gun violence."
"That's why today I'm introducing the first bipartisan bill to address the sale of assault weapons by putting a 60-day pause on the sale of firearms like the AR-15 while President Trump's task force evaluates school safety and Congress works on a comprehensive solution to address this community safety crisis," Mast asserted.
Sen. Marco Rubio is a co-sponsor of the Senate version of the bill, which he has stumped for vociferously in recent weeks.
Rubio extolled the legislation in a meeting between members of Congress and President Donald Trump weeks ago.