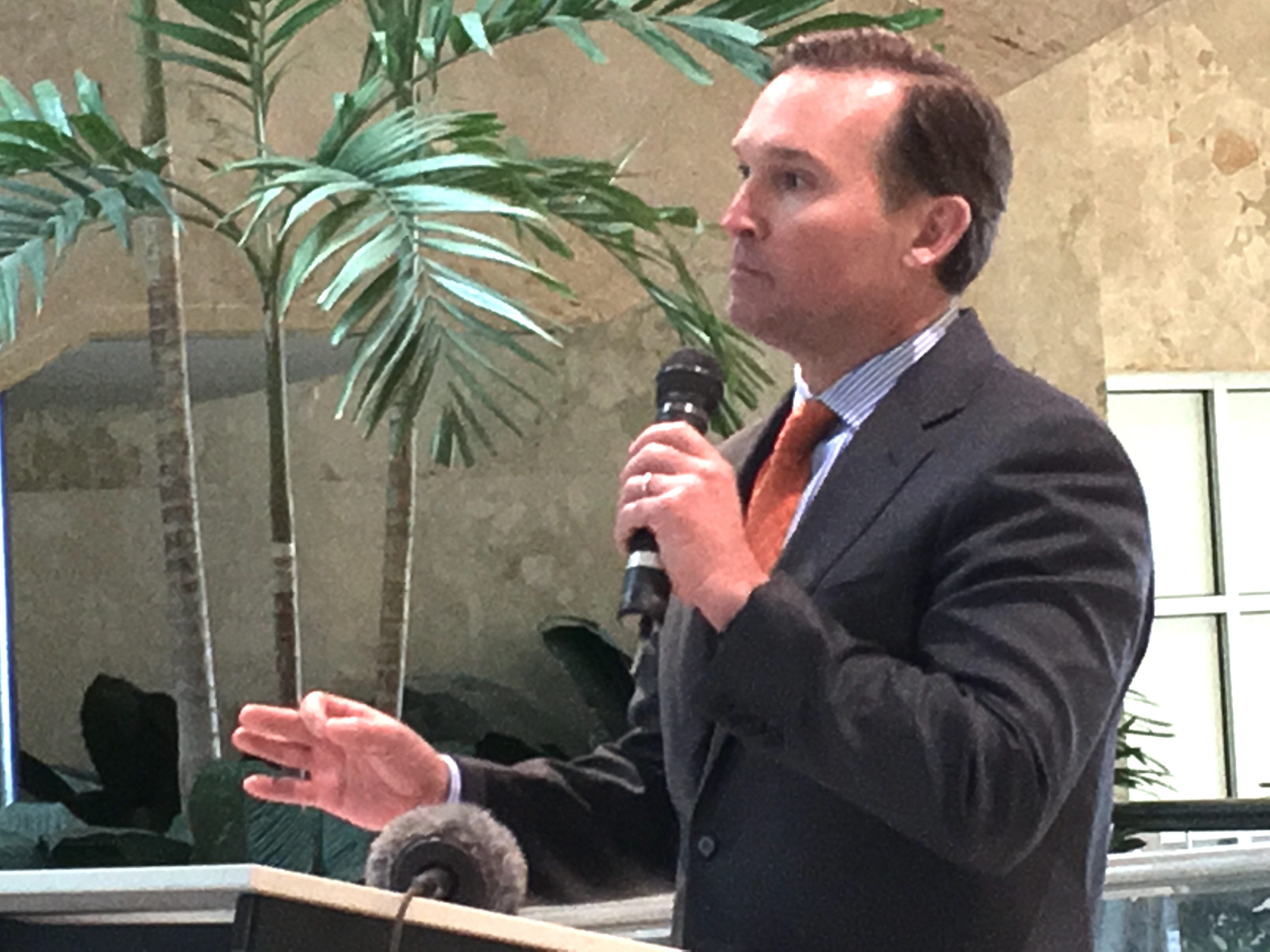 Jacksonville Mayor Lenny Curry made a trip to Washington D.C. earlier this week, and has been the case before, he met with members of the Donald Trump administration.
The subject, as it so often has been, was infrastructure — both the Talleyrand Connector project that the city seeks $25 million for in infrastructure money via the Department of Transportation's Infrastructure for Rebuilding America program, and other local infrastructure projects.
"Mayor Curry's meetings were in regards to the Talleyrand Connector, as well as to advocate for Jacksonville infrastructure as a whole, and the priorities that he has laid out," asserted Curry spokesperson Tia Ford Wednesday afternoon in response to inquiries from this outlet.
Decisions on the grant are expected to be made "soon," per Ford, who said that Curry thought the meetings went "very well."
The Talleyrand Connector money, should it come through from the Trump administration, will offer major funding for a wishlist item for the Curry administration dating back to 2016. The alterations to the Hart Bridge Expressway are purported to improve traffic flow, including for trucks bound to and from the port.
Curry had met last year with Trump administration members discussing the same project, including intergovernmental affairs staffers and Transportation Secretary Elaine Chao.
The state budget, which currently is awaiting Gov. Rick Scott's review, has an additional $12.5 million for the project.
When asked about the line item Tuesday, Gov. Scott would not commit to it, despite Curry having lobbied him personally on it.
"So the budget came out on Sunday. We're starting the process to review the budget. I look through it line by line. There's about 4,000 lines to the budget, and my goal is to make sure all taxpayers get a return on those investments," Scott said.
If the state and federal money comes through, Jacksonville will have $37.5 million of outside money for the Talleyrand Connector project, a strong illustration of how Curry leverages relationships throughout government for his administration's priorities.