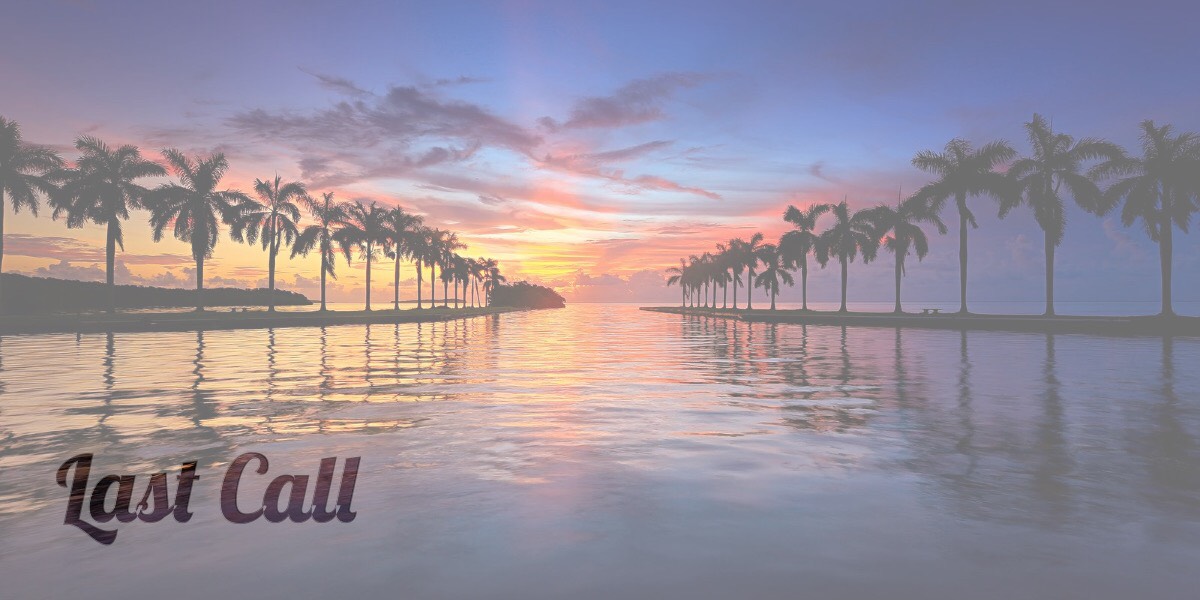 Last Call — A prime-time read of what's going down in Florida politics.
First Shot
As far as Brecht Heuchan's concerned, Constitution Revision Commission proposals that haven't made it to his Style & Drafting Committee are dead and buried.
With a caveat.
"The committee can adopt amendments" to proposals, said Heuchan, who chairs the committee. He spoke to a Florida Politics reporter right before its Thursday meeting. "My view of it is, I'm going to object to things that were defeated being reintroduced.
"But I'm one person," he added. "These people may have their own view," referring to other panel members.
By the end of the meeting, however, no one had mentioned or suggested bringing back anything that was killed outright or died while on "TP," meaning temporarily postponed.
That includes the contentious and confusing Proposal 97, which would require 60 percent of voters casting a ballot in an election to approve a constitutional amendment, rather than 60 percent of those who vote on the particular ballot question.
The full commission had cleared 25 proposals after its three-day Session this week, including measures to ban offshore drilling, greyhound racing and indoor 'vaping,' put term limits on local school board members, and create a 'bill of rights' for crime victims.
Heuchan gave fellow committee members a homework assignment: To come up with their own suggested summaries and groupings of amendments, so voters won't get ballot fatigue. The panel plans to meet again next Tuesday.
Eventually, finished proposals go back to the full commission, where they must receive no less than 22 votes to be placed on the ballot. Then they face a minimum approval of 60 percent of statewide voters to be added to the state constitution.
The commission's final report is due to Secretary of State Ken Detzner by May 10. "This has to be member-driven … but staff is incredibly important," Heuchan said later during the meeting. "We need to do our best."
Evening Reads
"What Florida is getting from the massive 'omnibus' spending bill" via Alex Leary of the Tampa Bay Times
"March for Our Lives organizers want fast, tough action on guns. They won't get it." via Kate Irby of McClatchy
"Marco Rubio and Bill Nelson want states to adopt court programs that could take guns from dangerous people" via Alex Leary of the Tampa Bay Times
"Absolutely, positively no: NO AG bid for Richard Corcoran" via Peter Schorsch of Florida Politics
"911 calls show quick reaction to Florida bridge collapse" via Freida Frisaro and Jennifer Kay of The Associated Press
"How one reporter overcame lack of data and political traps to tell story of rising numbers of children shot in Florida" via Ryan White of the Center for Health Journalism
"ICE detains Havana father of two" via Jeff Burlew of the Tallahassee Democrat
"Florida's citrus farmers put on hold for hurricane relief" via the News Service of Florida
"Jefferson clerk suspended over courthouse sex sues Governor" via Jeff Burlew of the Tallahassee Democrat
"Soccer in the suburbs? David Beckham group is looking beyond Miami for its stadium site" via Barry Jackson, Doug Hanks, and Joey Flechas of the Miami Herald
Quote of the Day
"We're going to enforce the law. I mean, that's what governors do. You enforce the laws that are on the books." — Republican candidate for Governor Adam Putnam, who opposes the school safety, mental health and guns bill passed after the Parkland shooting.
Bill Day's Latest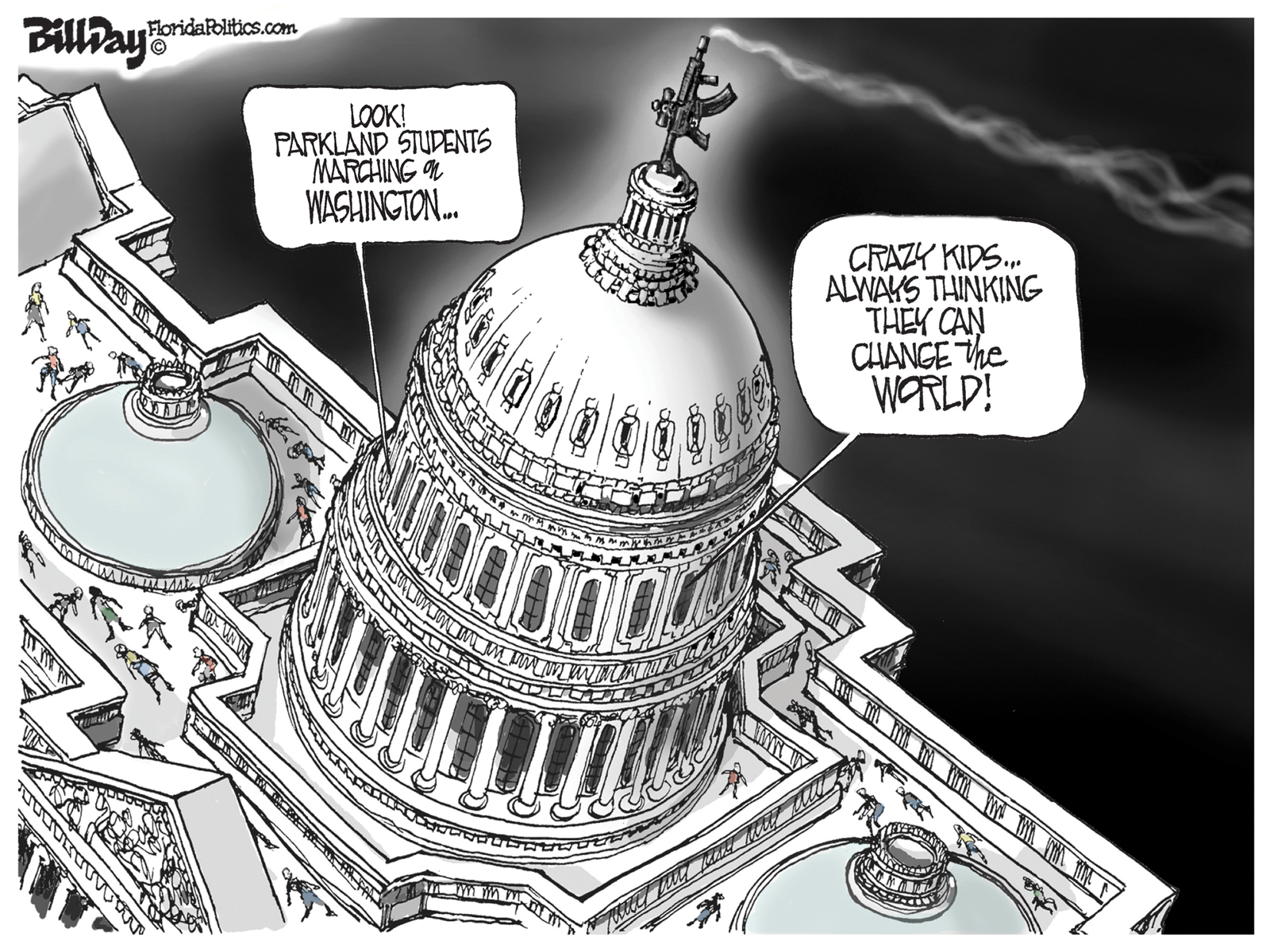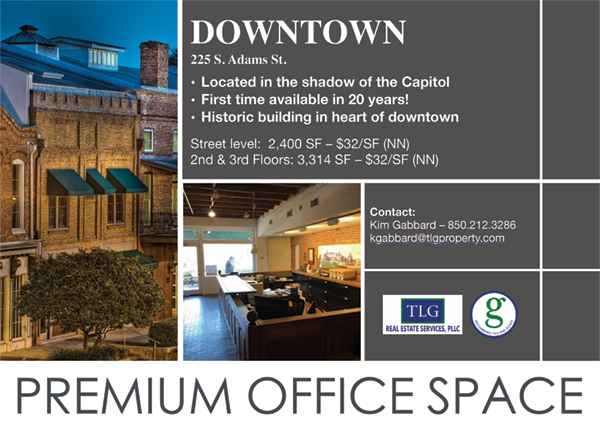 Breakthrough Insights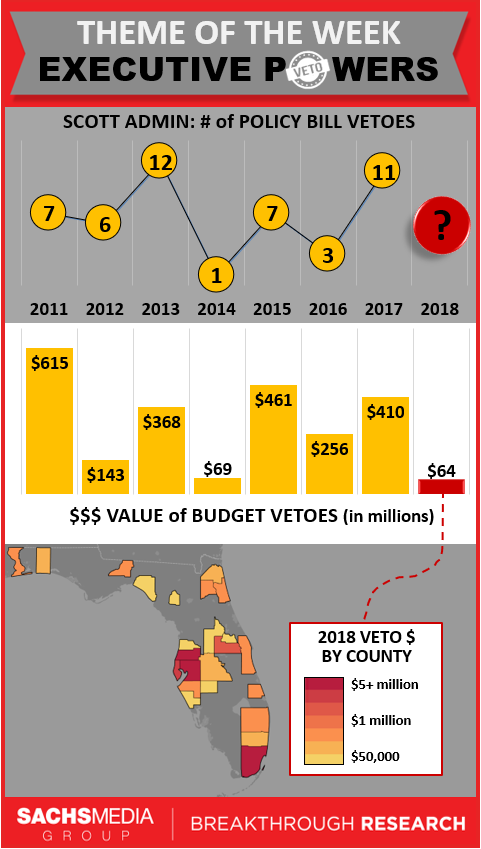 Wake Up Early?
The Florida Historical Commission is scheduled to hold a quarterly meeting at 9 a.m., Governor Martin House, 1001 De Soto Park Dr., Tallahassee.
Gov. Rick Scott will announce February job numbers at a 10 a.m. news conference, 24 SE 1st Avenue in Ocala.
The Florida Department of Economic Opportunity is scheduled to release February unemployment numbers at 10 a.m.
The state Office of Medical Marijuana Use is slated to hold a meeting about a rule dealing with pesticide use on marijuana at 10 a.m., Betty Easley Conference Center, 4075 Esplanade Way, Tallahassee.
The Florida State University College of Criminology and Criminal Justice will dedicate a "Fallen Officer Memorial" to honor eight alumni who have died in the line of duty. That's at 3 p.m., Florida State University, Westcott Plaza, Tallahassee.
Former Miami Beach Mayor and Democratic candidate for Governor Philip Levine will open a new campaign office in St. Petersburg. That's at 5:15 p.m., 2501 1st Ave N., St. Petersburg.