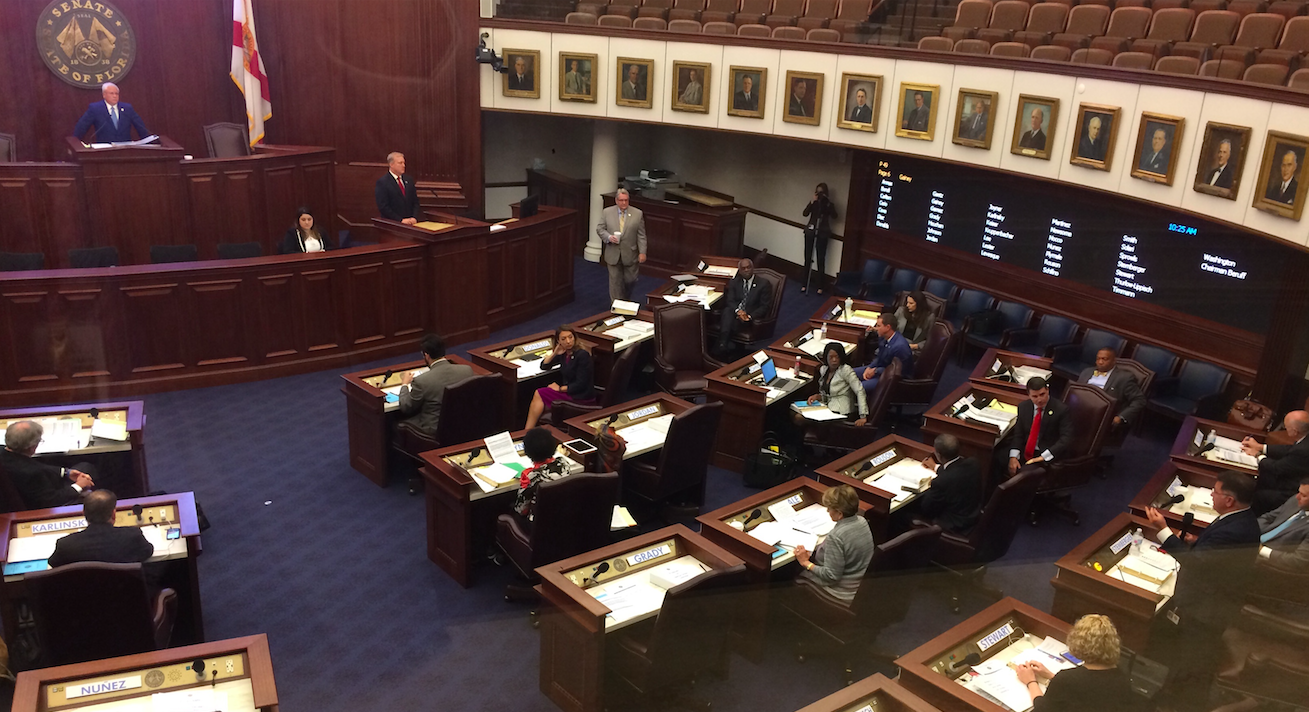 From A. Duda & Sons, Inc., to Zurich American Insurance Co., 44 pages' worth of concerns now have registered to lobby the Constitution Revision Commission (CRC).
The 37-member panel, which began meeting in Session Monday, convenes every 20 years to review and suggest changes to the state's governing document.
The list of "principals" and of lobbyists (259 pages) represents nearly interest and industry in the state, such as education, health care, technology, alcoholic beverages, local governments, and gaming, to name a few.
The commission will begin considering 36 individual proposals to amend the constitution, including 'bills of rights' for nursing home residents and crime victims, raising the retirement age of judges, and clarifying the duties of the lieutenant governor.
Proposals OK'd off the floor will go to the panel's Style and Drafting Committee, which will mold the ideas and combine them into language to go onto the November statewide ballot. Then they will subject to a final vote.
Proposals that make onto the ballot must receive at least 60 percent approval to be added to the constitution.
Commissioners criss-crossed the state in the last year, holding public meetings to discuss ideas, including a final meeting in St. Petersburg that attracted about 1,200 people.
As of now, the commission is expected to meet through May 4; it must file a report with Secretary of State Ken Detzner by May 10.
On Monday, three commissioners were excused from attending the opening day, accoridng to CRC spokeswoman Meredith Beatrice: Attorney General Pam Bondi, Darlene Jordan, and Tom Grady.