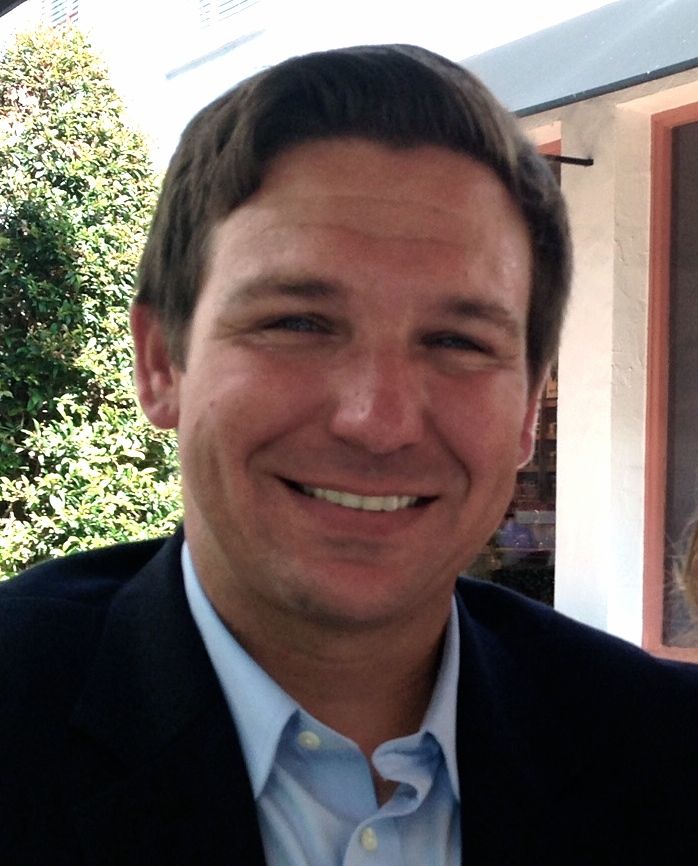 The Republican gubernatorial campaign for U.S. Rep. Ron DeSantis is touting new poll results from Gravis Marketing Tuesday morning that show he has taken the lead.
The same poll also is being cited by the Democratic gubernatorial campaign of Tallahassee Mayor Andrew Gillum as it shows him moving up into second place on the Democrats' side.
Both party races are tight and the vast majority of likely voters are still undecided, according to the poll.
"What's clear from every poll we've seen since the president endorsed Ron DeSantis for governor, is that Ron is trending up and Adam Putnam is trending down," DeSantis' Campaign Press Secretary David Vasquez said in a news release issued by the campaign. "It's clear Florida conservatives want a proven leader who has the support of the President and not a career politician who's beholden to special interests."
The survey was conducted from Feb. 26 through March 19 of a random selection of 2,212 likely voters across Florida. Gravis is reporting a margin of error of 2.1 percent.
The poll put DeSantis in the lead on the Republican side with 19 percent, followed by Florida Agriculture Commissioner Putnam at 17 percent and Florida House Speaker Richard Corcoran, who has not entered the Governor's race but is expected to, at just 3 percent. Sixty percent of Republican voters said they were uncertain whom they would vote for.
On the Democratic side, the poll put former Miami Beach Mayor Philip Levine atop the Democratic field with 13 percent support, followed by Gillum with 11 percent, former U.S. Rep. Gwen Graham of Tallahassee with 9 percent, and Winter Park businessman Chris King with just 2 percent. Another 64 percent of Democratic voters were uncertain whom to vote for.
DeSantis' camp notes that Gravis Marketing Managing Partner Doug Kaplan said that on the GOP side "DeSantis has gained in each poll."