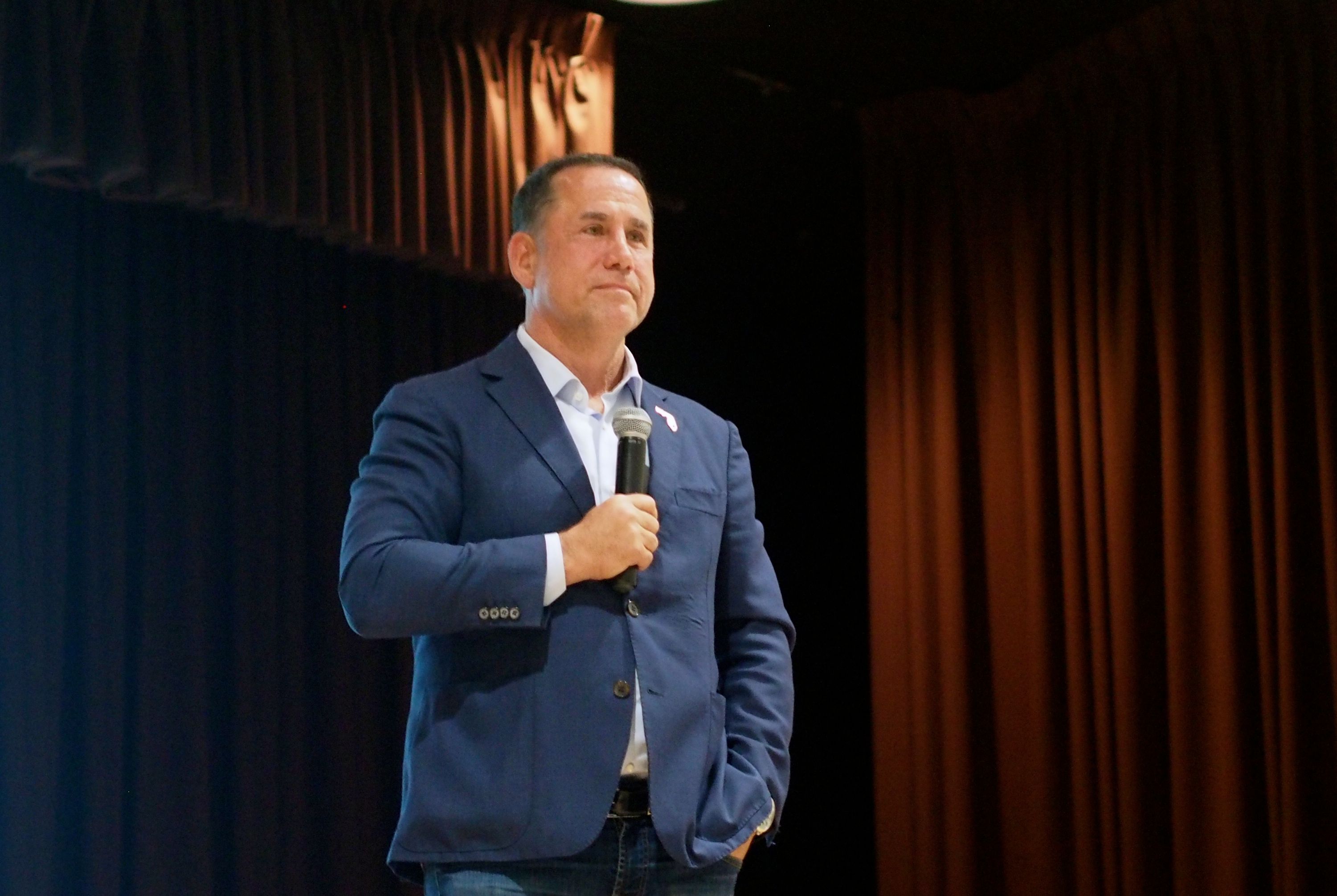 It's a great time to be Philip Levine, the former mayor of Miami Beach who is now the for-sure front-runner for the Democratic nomination in Florida's wide-open gubernatorial race.
The latest poll — the second in a week — shows Levine leading former congresswoman Gwen Graham and way ahead of Tallahassee Mayor Andrew Gillum. Entrepreneur Chris King, whose increasingly narrow path to victory is via the same centrist lane Levine occupies, is struggling to register in the surveys.
Levine has pushed his way to the top of the field, in part, by doing the same thing the current occupant of the Governor's Mansion did to win in 2010 and again in 2014: open his personal checkbook. Kevin Cate, a media consultant to Gillum's campaign, estimates (in a must-read analysis) that Levine has already spent $6.01 million on TV advertising. That's half as much as what billionaire Jeff Greene spent during his entire 2010 bid for the U.S. Senate.
But it's not money alone which has Levine atop the field. He's positioned himself as the authentic optimist versus the dour, scolding Graham and the exciting but divisive Gillum.
Levine was in St. Petersburg over the weekend to open the first campaign outpost there of any of the gubernatorial campaigns. Having never met Levine, I asked for a few minutes before he cut the ribbon on his regional HQ. He and a couple of staffers met me for a soft taco and a Corona (the beer was mine) at Casita Taqueria in the burg's Grand Central District.
Here are a few first impressions of Levine and his campaign.
— Levine has a great answer for the dog-whistle talk about how he might not be able to win in places north of I-4. It's his answer to share, so I'll let him, but needless to say, he knows that he's a Jewish guy from South Florida. In fact, he says his favorite type of question is when people ask him how someone with the last name like Levine can win in the Panhandle.
— Authentic. That's the word you hear a lot from Levine. He believes that's what sets him apart from his Democratic AND Republican opponents. He insists (and seems) very comfortable in his skin. He was also interested in my opinion about who I thought was the most authentic among the Republicans.
— Levine bristles when his progressive credentials are questioned. He believes his record in the private sector and as mayor of Miami Beach speaks for itself when it comes to the issues Democratic primary voters care about.
— I get worried when wealthy politicians say things like 'they don't need to be governor' or 'they don't have to be in office to be successful.' This is especially worrisome after the election of Donald Trump and Rick Scott, whose checkbooks have enabled them to eschew some of the necessary rigors of politics. It's also a rich guy's way of reminding you how rich they are. Levine comes close to saying stuff like that, but doesn't go full-entitled.
— If I am playing fantasy campaign staff and I had to draft a team from the existing operatives working in the state, I'd be most satisfied with Levine's team, especially after the hiring of Max Flugrath as press secretary. (Of course I'd draft Ashley Walker with the first pick, but she's too busy running a slew of super PACs to direct a gubernatorial campaign.) No disrespect to Julia Woodward or Omar Khan, but Christian Ulvert as GC and Matthew Van Name as manager is the best one-two punch of any of the Democratic campaigns. Flugrath, who did miracle work with the Florida House Democratic Caucus, just adds further depth to Levine's team. Top to bottom, I believe Levine has built the best staff. (One note: despite the campaign's protestations to the contrary, Republican strategist Adam Goodman is involved in Levine's bid at some level; there's nothing official, but you know how you can tell someone's been in a room recently even though you didn't see them? That's what my gut tells me about Goodman's involvement. He's there somewhere.)
— Levine says he and his team are having a lot of "fun" and that shows with the easygoing nature of the staff who was with Levine in St. Petersburg. Maybe Graham's having fun at her workdays, and maybe Gillum's having fun while barely hanging on to his position in the race. But there's no doubt Levine is enjoying how his campaign is proceeding.