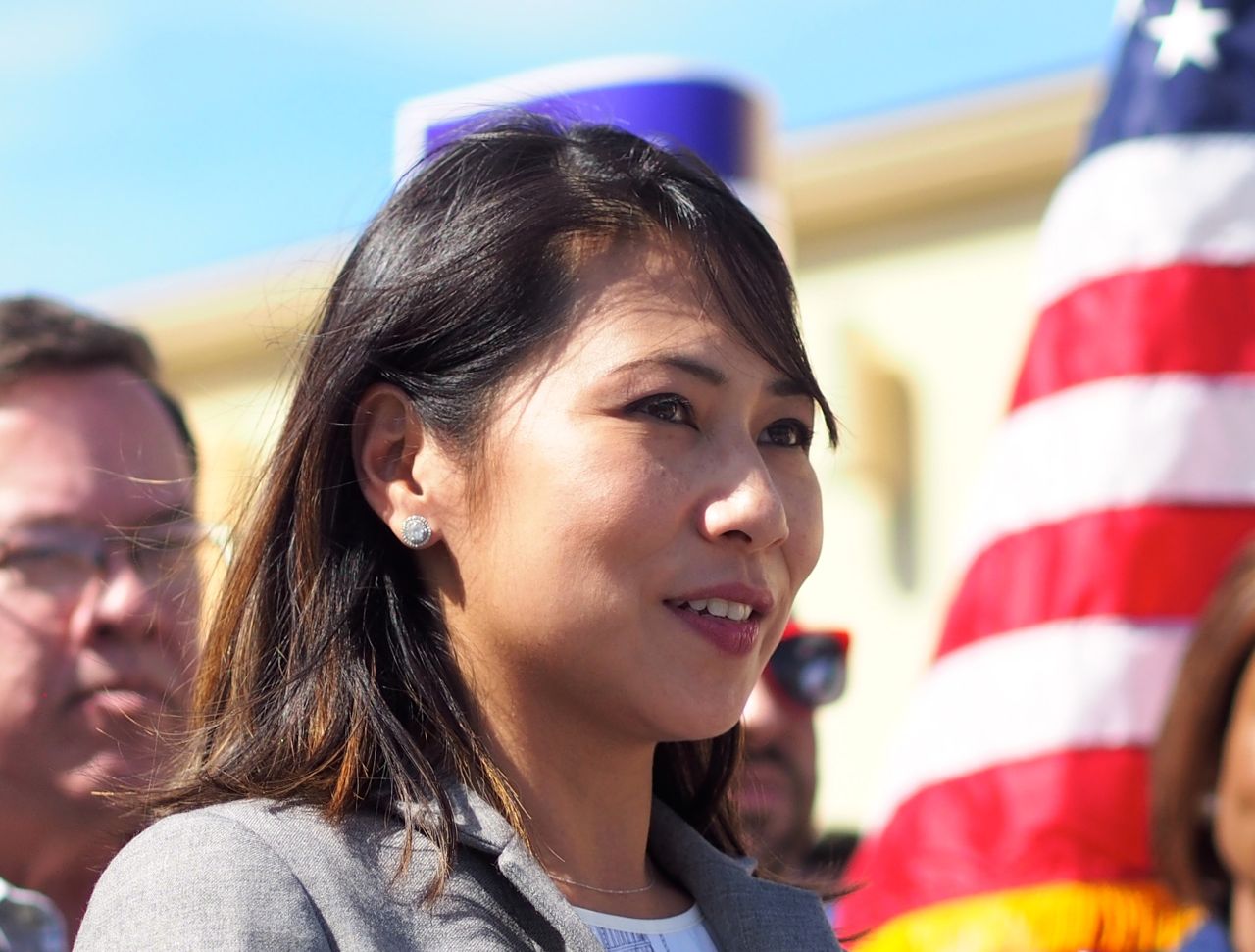 The League of Conservation Voters Action Fund is backing Winter Park Democratic U.S. Rep. Stephanie Murphy for re-election in Florida's 7th Congressional District, her campaign announced Tuesday.
The Action Fund is the political arm of the League of Conservation Voters, which rates members of Congress on an annual environmental issues scorecard that invariably rates Democrats higher than Republicans. The League's Action Fund endorsed Murphy for her election in 2016. Last month the league gave her a score of 91, on a scale of 100.
Murphy has a Democratic rival for the August 28 CD 7 primary nomination, lawyer Chardo Richardson of Orlando, who is running with the backing of some of the party's more progressive groups. So a League of Conservation Voters stamp of approval could blunt any attacks Murphy might receive from the left.
"Representative Stephanie Murphy has consistently demonstrated her commitment to protecting Florida's families and environment," LCV Action Fund Senior Vice President of Government Affairs Tiernan Sittenfeld stated in a news release issued by Murphy's campaign. "She understands that Florida is ground zero for climate change, from sea level rise to extreme weather, and that we need to take immediate action to address this crisis. She's a strong advocate for the conservation of Florida's lands and beautiful coasts. We need voices like hers now more than ever in Congress and we are proud to endorse Representative Murphy for re-election."
Republicans running in CD 7 are state Rep. Mike Miller, Sanford businessman Scott Sturgill, Patrick Weingart, and Vennia Francois.
"Florida families are not only living with the fear of the next extreme weather event, we are deeply worried about the quality of the air our children breathe and the water they drink," Murphy stated in the release.  "We need to protect Florida's environment and natural resources, so we can preserve our beautiful state and grow our economy. In Congress, I'm proud to fight for smart environmental policies that will create jobs and ensure cleaner, more affordable energy options for central Florida families."
In the release, Murphy touted her co-sponsorship of the CLIMATE Act which seeks to nullify President Donald Trump's anti-environmental executive orders. She also noted that, using her position on the U.S. House Armed Services Committee, she has called climate change a threat to our national security and publicly denounced the Trump administration's decision to exit the Paris Climate Accord.
She also cited work she has done seeking to make permanent tax credits for clean energy like wind and solar; her efforts to help protect lakes and wetlands that are the source waters for the Indian River Lagoon; and her consistent opposition to opposing offshore drilling that would endanger Florida's coasts.