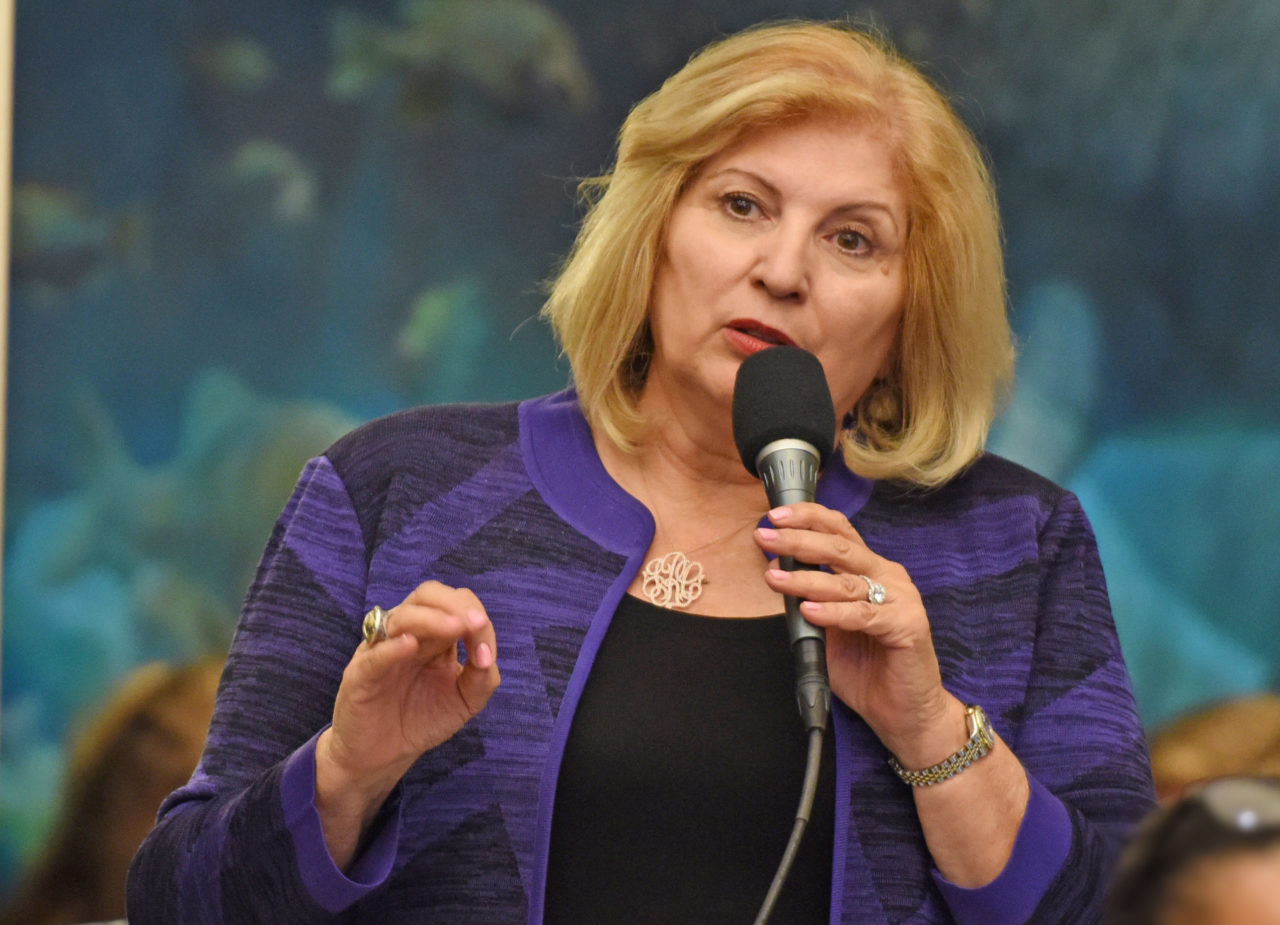 House Minority Leader Janet Cruz may not be running for the Hillsborough County Commission after all.
The Tampa Democrat is eyeing a race against Republican incumbent Dana Young in state Senate District 18, which covers much of Tampa and western unincorporated Hillsborough County.
According to several sources close to the Florida Democratic Party's Senate campaign arm, Cruz has spoken to both Senate Democratic leadership and high-level donors about her entering the race.
These sources also say Cruz recognizes she has a tight window to decide.
Minority Leader Oscar Braynon said he's aware of Cruz' interest in the race and has been encouraging her to run since Democrats flipped Senate District 40 with the election of Annette Taddeo late last year.
Cruz' interest has grown in recent weeks in part due to the Feb. 14 mass shooting at Marjory Stoneman Douglas High School, and Young's later vote on an assault weapons ban in the back half of the 2018 Legislative Session.
Young's post-roll call no vote on the ban has already been used against her by her current opponent.
Cruz, term-limited out of the House in 2018, filed in September for the Hillsborough Commission District 1 seat, which encompasses South Tampa, much of Town 'n' Country and West Tampa, and much of the South Shore area.
Democrats are looking at SD 18 as one of the most flippable seats in what is widely expected to be a Democratic "blue wave" election year. While term-limited Republican Sandy Murman has held the seat since 2010, before that, Republican Rose Ferlita and Democrat Kathy Castor have represented District 1.
One of the main reasons Cruz would be prompted to switch races could be that the Hillsborough Commission is considering removing at-large seats.
So far, Young is already facing a rematch with Tampa attorney Bob Buesing, a Democrat who lost to Young 48-41 percent in 2016. Florida Politics is told that Cruz is asking Buesing to step aside to avoid a Democratic primary.
If she does enter the SD 18 race, Cruz may have an uphill climb to catch up with Young's robust fundraising, amassing a war chest of more than $270,000 to date in her bid for a second term. Her supporting PAC, Friends of Dana Young, has also raised more than $900,000 for the 2018 cycle.
For its part, Team Young doesn't seem fazed.
"The Democrats can haggle back-and-forth all day long over who they want to put up against Dana Young," says Sarah Bascom, a spokesperson for the Young campaign. "At the end of the day, whoever they put forward, Dana Young has a strong record standing up for the citizens of Hillsborough County, and will run on that record and win."