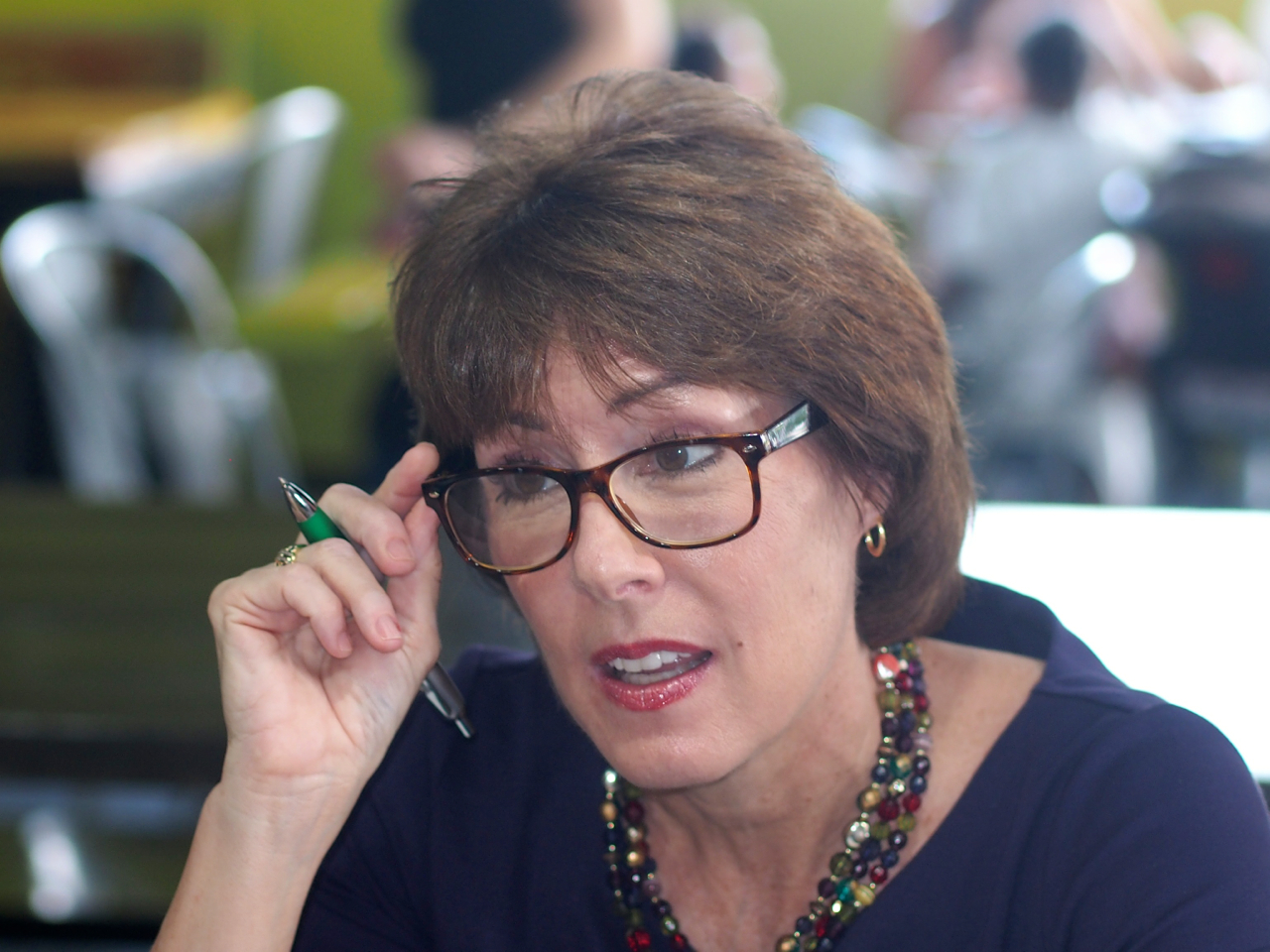 Democratic gubernatorial candidate Gwen Graham said Tuesday that Gov. Rick Scott and the Cabinet need to bring back the voting rights restoration process implemented by Gov. Reubin Askew and used by her father, Gov. Bob Graham.
Graham's demand came after a federal judge blocked Florida's "fatally flawed" process of restoring voting rights and gave Scott and the Cabinet a month to put in place a different system of restoring felons' right to vote.
U.S. District Judge Mark Walker said the current system, whereby felons must wait five to seven years before they can apply to a board made up of Scott and the Cabinet for restoration, gives "unfettered discretion" to the board.
"Governor Rick Scott, Attorney General Pam Bondi and Agriculture Commissioner Adam Putnam brought our state back to the 1950s by forcing citizens to grovel and beg for the most basic of human rights — the right to vote. Today's court order is a win for Democracy," Graham said.
"Governor Scott and the Cabinet should immediately implement the rights restoration process enacted by Governor Reubin Askew and used by my father," Graham said. "Floridians believe in second chances. If you've served your sentence and paid your debt to society, you deserve to have your voting rights restored. We should be encouraging returning citizens to be active and involved members of society — and that begins with voting."
Askew, who served two terms as governor in the 1970s, put in place a system to automatically restore voting rights to felons who completed their sentences. Graham continued the policy during his two terms as governor in the 1980s.
No matter the system proposed, Florida voters will have the option of voting for Amendment Four, the "Voting Rights Restoration for Felons Initiative," on the 2018 ballot.
A recent poll found 71 percent of registered voters said they'd vote "yes" and 22 percent said they'd vote "no" on the proposal. The amendment would require 60 percent support to pass.
"Stripping Floridians of their rights is a disgraceful policy with roots in the Jim Crow era," Graham said. "If Rick Scott won't act to restore voting rights, the people of Florida will do it for him this November — and, as governor, I will ensure the rights restoration amendment is fully implemented."