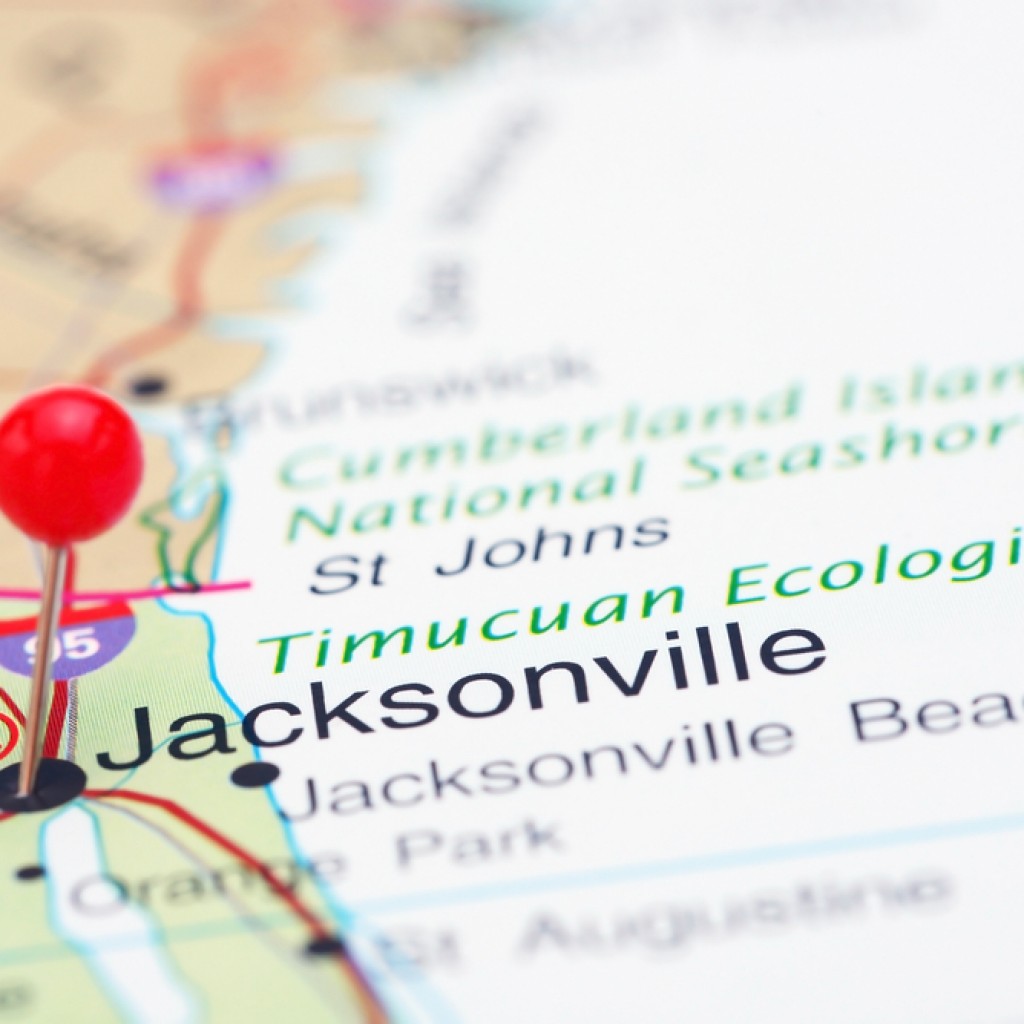 With the Legislative Session in the rear view mirror, Northeast Florida legislators are looking back at the 60 days with a sense of accomplishment, tempered in some cases with a sense that there are more battles to fight and win.
While the $12.5 million of state money for the Talleyrand Connector was the biggest win, every legislator Florida Politics talked to mentioned other wins as well.
Sen. Rob Bradley, a Fleming Island Republican who took the helm of the Senate's budgeting process, notes that his biggest accomplishment was "producing a budget that everyone can be proud of in a session that presented unique challenges."
As Fernandina Beach Republican Sen. Aaron Bean notes, 2018 was especially productive for the region: "One of the most productive sessions I have been involved with for Northeast Florida."
"First, getting recurring revitalizing money for the St. John's River watershed has been a priority of the First Coast Legislative Delegation for four years," Bean asserts. "This year, Senator Bradley made that happen with over $50 million for springs and the St. Johns. With our beaches still tender from Matthew and Irma, $50 million in beach renourishment projects with the bulk going to the First Coast is a huge win for NE Florida."
But there was more for the region, Bean adds.
"University of North Florida finally got some operating capital in the budget this year to the tune of $4 million. Many others including COPS (continuing to keep 15 officers on the streets in Duval County), Mayport Waterfront revitalization, the Talleyrand Connector, Jacksonville School for Autism, the YMCA, the St. Vincent's Saving Lives Project were just a few of the feathers in Northeast Florida's Legislative Caps," Bean said, adding that "Duval County and the entire First Coast Delegation worked well as a team."
Bean addressed personal accomplishments as well.
"I was honored to sponsor and help pass 12 bills including the Pregnancy Center Support Network Act, putting into statute a pro-life program that has helped hundreds of thousands of girls, women and families that sometime have nowhere else to turn. Also, the Pro Bono Attorney Act – encouraging lawyers to be a pro bono attorney for children in our welfare system. And the Excess Credit Hours Act – bringing some relief to college students who go over 110% of the required credits for their degree and find the tuition doubled!"
But there's still work to be done, Sen. Bean contends: "We will be back next year on Telemedicine and the DNA Privacy Bill – keeping private your DNA tests that you thought was private all along," Bean said, noting that "companies sell your test results."
Sen. Audrey Gibson, a Democrat poised to lead her caucus next Legislative Session, offered a look at the realities of pushing legislation when the numbers work against your party.
"As an observer in this process, I know you realize that for Democrats all accomplishments are big and of course there are disappointments," Gibson noted, spotlighting the vagaries of the appropriations process.
"I am happy to have been able to give first time students scholarships at Edward Waters College, while disappointed that the budget amendment I did for FSCJ's STEM building disappeared. Wayman got additional funding bringing their total to $300,000 in two sessions," Gibson asserted.
"I sat on and voted on a committee that killed gun bills that could hurt people. I was honored to Chair the Military & Veterans Affairs Space and Domestic Security shepherding bills through that helped veterans and families, the Keyes and affordable housing and lobbied successfully for the Veterans Affairs budget priorities," Gibson noted, adding that "Mary Brogan Cervical & Breast Cancer Center now has a recurring appropriation helping women across the state."
"A family seeking justice has received it for the bullying death of their son. Five Star Veterans Center received their first state funds even though the House Chair sought to punish one of our delegation members. Less than I wanted but not zero. Constituents got issues addressed in the district. The Lupus disease is now part of the closing the gap grant program. I helped craft sexual harassment policy. I passed the HBCU endowment program-sad the House wouldn't let it come through," Gibson added.
"There will be no racial profiling or young people with suspended drivers licenses because they didn't tell their parents about a txting citation because they really weren't txting this because the Approps chairman listened to my questions and debate(and you can ask him)," Gibson said, referring to Bradley's principled — and misunderstood in some quarters — stance against the bill that would have made texting while driving a primary offense.
"I am disappointed my Elder Abuse Task Force and Diabetes Educator bills got stuck again this year since one addresses making recommendations to the Governor & Legislature for departments to when a senior dies as a result of abuse and the other helps save lives and medical costs. But go figure, it's life in an unbalanced Legislature which I am on a mission to change!  I am so honored to serve and am on the battlefield in and out of Session because Session is not the only measure of success. Look for sidewalks coming soon on New Kings Rd!"
Rep. Clay Yarborough, a Jacksonville Republican, scored an important victory for Jacksonville pedestrians.
"Securing $631,072 in the budget for installation of 1,924 crosswalk countdown heads at 292 intersections in Jacksonville," Yarborough said.
Jacksonville has the highest rate of bicycle and pedestrian fatalities among the 50 most populous cities in the United States, Yarborough notes, adding that the countdown heads will hopefully decrease fatalities by 25 percent.
Sen. Gibson, who carried the bill on the Senate side, asserted that "countdown crosswalk signalization will help save lives."
Rep. Tracie Davis, a Jacksonville Democrat, noted that "Edward Waters College is a priority for me and securing requested funding is extremely important. Last session, we secured $1,000,000 dollars for the Criminal Justice Institute. This session, $356,000 were awarded for College Promise, a tuition free program to encourage students to attend and graduate from EWC."
And Rep. Jason Fischer, a Jacksonville Republican, spotlighted his bills also.
"As an engineer, my biggest accomplishment this year was using expertise to bring back more money for roads, bridges, and Intelligent Transportation System (ITS) projects for our region to help alleviate traffic and get people to work safely. On top of transportation projects like one in the district on San Jose from Julington Creek Rd to Mandarin Rd, I was able to secure funding for the Jacksonville School for Autism and the KIPP (Knowledge is Power Program) school," Fischer noted.