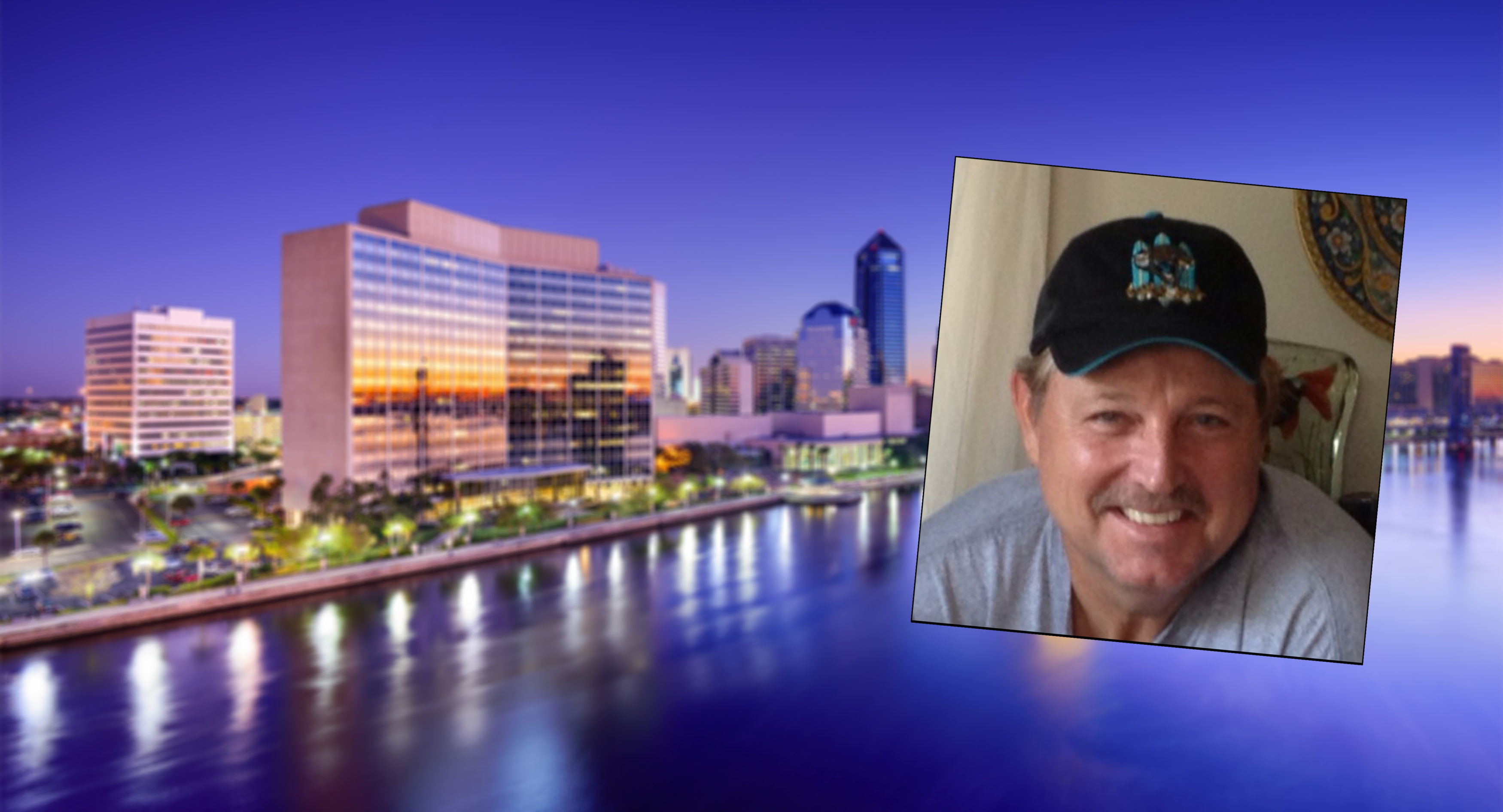 A major controversy is consuming Duval Democrats.
John Parker, a Democratic state committeeman from Duval County and husband of the current county party chair, allegedly made racist comments at a dinner in January (specifically, the use of the phrase "colored people") that led to an official complaint from a member of the Duval Democratic Black Caucus.
Many are saying Parker should resign (a recap of that argument appears on Sunshine State News).
Others say Parker was misrepresented.
And still others want an investigation into what happened and a resolution to happen quickly and without further damage to the Duval Democratic brand.
Elected officials, such as state Sen. Audrey Gibson and state Rep. Tracie Davis, believe the comments were "boneheaded" and hard to believe anyone would say in 2018, respectively.
When asked, neither called for either King or Parker to resign.
As previously reported, the Florida Democratic Party is now investigating the matter.
Parker, the husband of Duval Democratic Party Chair Lisa King, has been embattled by the controversy; on Friday, he offered his take on his comments.
"I have waited to say anything until the DBCF response to Mr. Morton's complaint was received from the FDP (only a few days ago) albeit dated March 19, 2018. I waited as a courtesy by request of several people including the DCDEC Chair, Lisa King," Parker asserted via a written statement.
"Like her, I'm disappointed it took over two months to reach a decision to file a complaint that unfortunately is based on flawed information. I was never contacted or ask for my version of what took place by anybody. That includes the president of DBCF, the DCDBC, or Sunshine State News (publication with a notorious reputation for being unreliable)," Parker added.
"What I want known," Parker continued, "is that I did apologize to Mr. Henry (who is well known as a DCDEC officer) and Mr. Morton (a DCDEC District Rep.) the day following the incident. I have not waited months in order to apologize. They both accepted my apology. That is documented by both with calls to each other and to Ms. King who has been working from the moment she heard there was a problem. Her intent has always been to solve this matter in house, like a family, and not in the press or on social media."
"I believed the matter was resolved and both these men understood that I had no malice and simply misspoke using a term that I never use but admit that I was ignorant to the fact that it was offensive. I said 'colored people' instead of 'people of color.' I never use the word 'coloreds,' plural. That's all documented in my apology letter to the president of the Democratic Black Caucus of Florida, Ms. Lydia Hudson," Parker added.
(In the apology to Hudson, from which Parker says he received no response, the committeeman contended that he "unintentionally used antiquated language that I now know is offensive and hurtful to our African-American sisters and brothers in a wide range of contexts. I used the term colored people when my usual terminology is people of color. My poor language choice was pointed out to me by younger members of our discussion group and I was embarrassed for my error but am glad to have had that important, personal teachable moment.")
"Unfortunately, for some reason, a day after accepting my apology Mr. Morton contacted the chair and told her that he was being called soft-hearted and without a spine. He wanted retribution as compensation in order to avoid filing a complaint. Specifically, I was asked to attend a rally for removal of Confederate monuments and be photographed holding a sign," Parker contended.
"I am not involved in that issue here in Jacksonville, and I am truly indifferent as to what the final outcome may be. I see both sides and understand both sides. I also saw that as [being forced to pay] for something that I had apologized for and was accepted," Parker said.
"The retort was if I would not do this, then Miss King should immediately resign her due position as our state committeewoman. It all became very political. I never used the F-word. My only other statement or sentence that is obviously misunderstood related to a personal experience in a very historic and contentious time, in the history of race relations in the U.S., 1968-70," Parker continued.
"Quite simply, I said that 'I moved from elementary where there was not a single kid of color, to junior high and that's when shit got real.' No one asked me to explain that, and I never intended them to think I was condemning integration. It was a tough time for everyone involved. That sentence was explained to both Mr. Henry and Mr. Morton when they accepted my apology in the next days," Parker contended.
"Mr. Seabrooks, who is a self-declared candidate for Jacksonville City Council in a very crowded field, is only someone I met that evening and have not seen or spoken to since. He ended the conversation after laughing at my statement, watching the embarrassment on my face as the rest of the table laughed, (with the exception of Ms. King) and then said 'hey man I'm just messing with you, it's all good, we're cool,'" Parker added.
"I actually educated him to the fact that there was an unspoken consequence of consolidated city government in Jacksonville. He obviously misunderstood me. I told him that the 'city leaders at the time did not want colored people running the city' when I meant to say people of color and I explain that to him, but he still found humor in my misspeak," Parker continued.
Parker wrestled with the idea of going public with this, he said, but did so to "set the record straight."
"I have wanted to resolve and talk about this for months and only honored the process and those who have been deliberating over whether or not to move forward. As stated in my apology letter to Ms. Lydia Hudson, I have a documented record of longtime involvement in the Democratic Party and organized labor, (35 plus years). I have worked my entire life fighting for economic and social justice for all people. I am not a racist, and my record stands for itself," Parker added.
"I have good relationships with elected black officials and members of the African-American, Hispanic, Asian, LBGT communities. In the labor caucus, which I am state president, we don't care what the skin color is, what your sexual orientation is or for that matter anything involved with those kinds of distinctions. That is my core and who I am. I look forward to a fair and honest process to resolve this and will wait for that to occur before making any further comments," Parker concluded.
With internal pressure from Democrats, and a meeting next week to discuss implementing in the bylaws a grievance process, expect that this story that started with a dinner in January and built up to the complaint level in March will continue into April … and perhaps beyond.