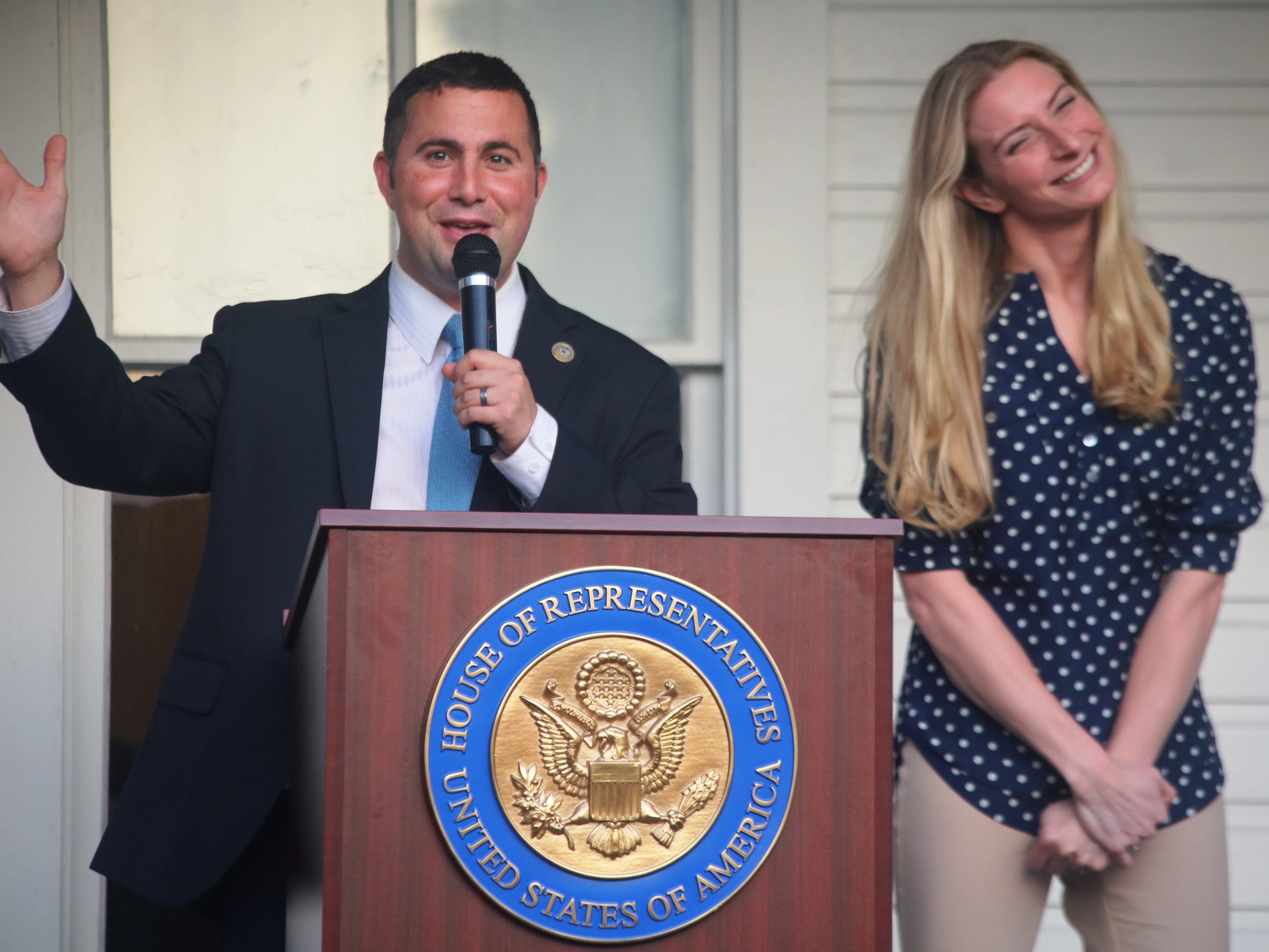 Amanda Soto, the wife of U.S. Rep. Darren Soto, was arrested early Sunday morning at Walt Disney World in Orange County, on a charge of disorderly intoxication.
Darren Soto, an Orlando Democrat, issued a statement indicating that the arrest followed a domestic incident with a family member, and attributed the situation to depression.
Amanda Soto, 33, of Celebration, was arrested late Sunday night after Orange County deputy sheriffs were called to respond to an argument she was having with her mother at Walt Disney World's Disney Springs entertainment district, according to the arrest report filed by Deputy Cory Heller. She was released on $250 bond early Monday morning.
"My wife, Amanda, has for years suffered from depression and been under medical care," Darren Soto's statement said. "In accordance with her treatment plan and under her doctor's supervision, she recently stopped using her medications. Yesterday, she drank too much and reached an argumentative state with a family member, which led to arrest.
"She deeply regrets her actions and takes full responsibility for them. Amanda and her physician will be reviewing her mental health treatment, immediately," Darren Soto added.