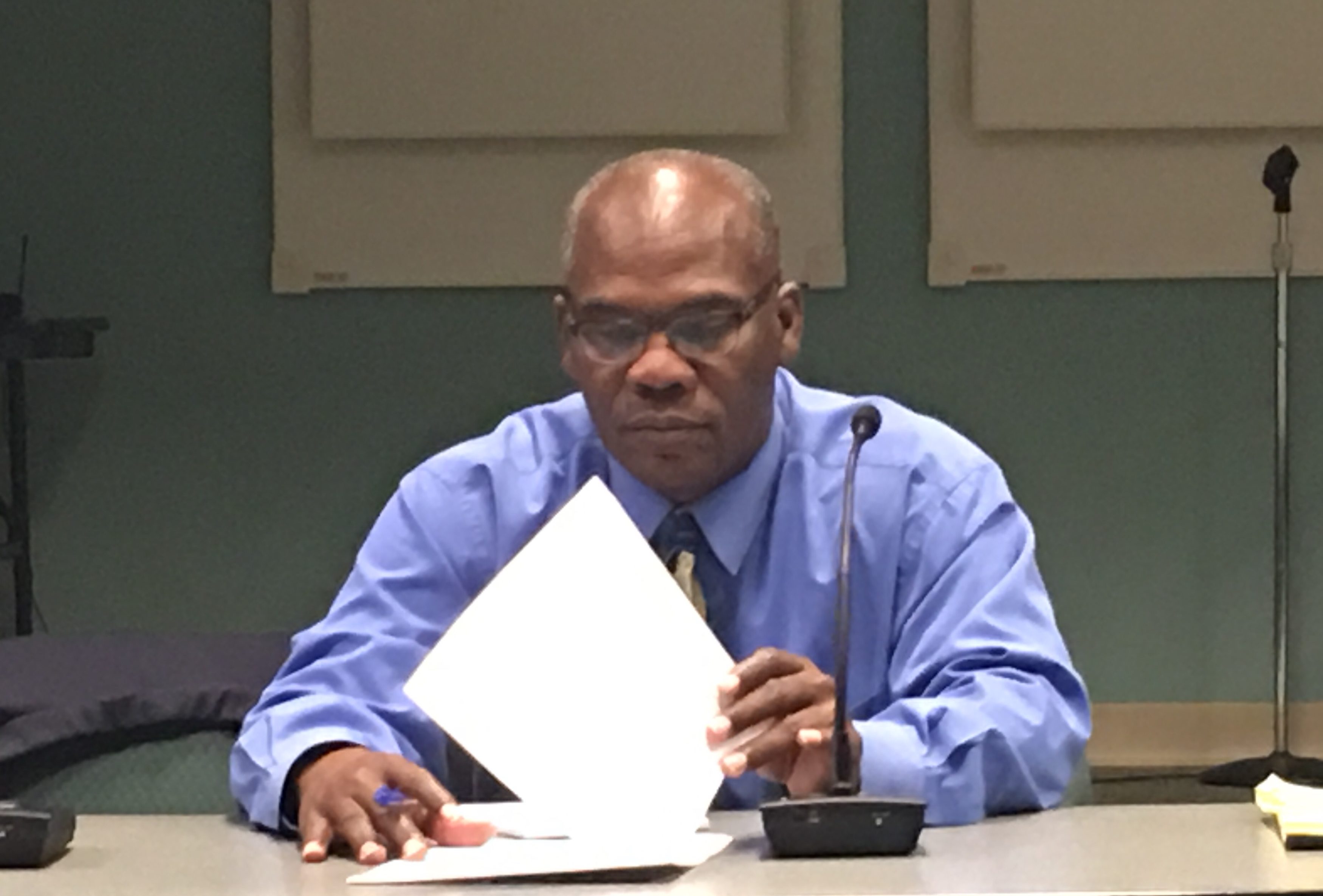 A whistleblower action involving Community Rehabilitation Center, the non-profit of Jacksonville City Councilman Reggie Gaffney, continues to be hashed out in the 4th Judicial Circuit Court; it is now a discrimination suit.
Former CRC employee Darlene Peoples contended in a late-May whistleblower lawsuit in Florida's 4th Circuit that she was "unlawfully terminated" by the non-profit … after she was allegedly exposed to risk from HIV-positive clients without proper training and licensure. [Complaint against CRC]
Peoples worked for CRC from 2013 to Sept. 2016.  In Jun. 2016, Peoples was re-assigned to be a "mental health counselor" from her previous position, "substance abuse counselor," in a move her original filing describes as "ill-advised." She claimed training deficiencies were rampant in her preparation to deal with HIV positive clients, and when she attempted to get redress (including from CEO Gaffney) she was fired.
The latest motion from Peoples, a "motion to compel," came on Mar. 22. At issue: an alleged inability to comply in a timely manner with plaintiff requests for discovery regarding interrogatories and documents (emails).
Originally expected by Nov. 9, after a series of alleged stalls from the defendant, CRC produced responses and documents. However, per the filing, the responses to questions provided in January were incomplete and the emails were cut off on the right side, omitting text.
By late February, the plaintiff was to file again to get complete answers; on Mar. 2, answers to interrogatories were provided (but they were unverified), and the documents, which included documentation of reasons for her termination, personnel files of the plaintiff and others, and related documents, were not provided in complete form.
CRC, per the emails included in the filing, claimed that the training allowed people to perform their job duties "with ease," and that Peoples lacked the "leadership ability" to be a team lead. The emails also discounted Peoples' claim of "disparate treatment or safety" issues.
CRC also contended, in a prior motion, that the interrogatories were overly broad and burdensome and required the disclosure of trade secrets.
As of Monday morning, no response was provided by the defendant to the Mar. 22 motion.
Councilman Gaffney's brief career in political life has been characterized by an unusual amount of aspersions cast on his ethics, including a since-resolved incident of homestead exemption double-dipping.
On the campaign trail in 2015, Gaffney was hammered by a political opponent in a debate for Medicaid overbilling.
"He was charged with overbilling, worked that deal, and that's how he stayed out of jail," the opponent asserted.
It was left to Gaffney's consultant, disgraced and currently incarcerated Brunswick preacher Ken Adkins, to make peace, walking Gaffney to his car.
As he and Adkins beat a hasty retreat, Gaffney issued a public prayer: "Father, I ask you to remove Satan from this room."
Gaffney was expected to be a witness in the trial of his former political mentor, Corrine Brown, especially after documentation surfaced that money moved from one CRC subsidiary to Brown's bank account, and after a pattern was established by the state that Brown issued dummy donations to non-profits.
Gaffney asserted that Brown was doing the "right thing with my money" – an interesting syntactical choice, given that the money was that of the non-profit. And Brown, per Gaffney, donated to CRC over the years.
Brown currently is in federal prison, having lost her trial; Gaffney is running for re-election.