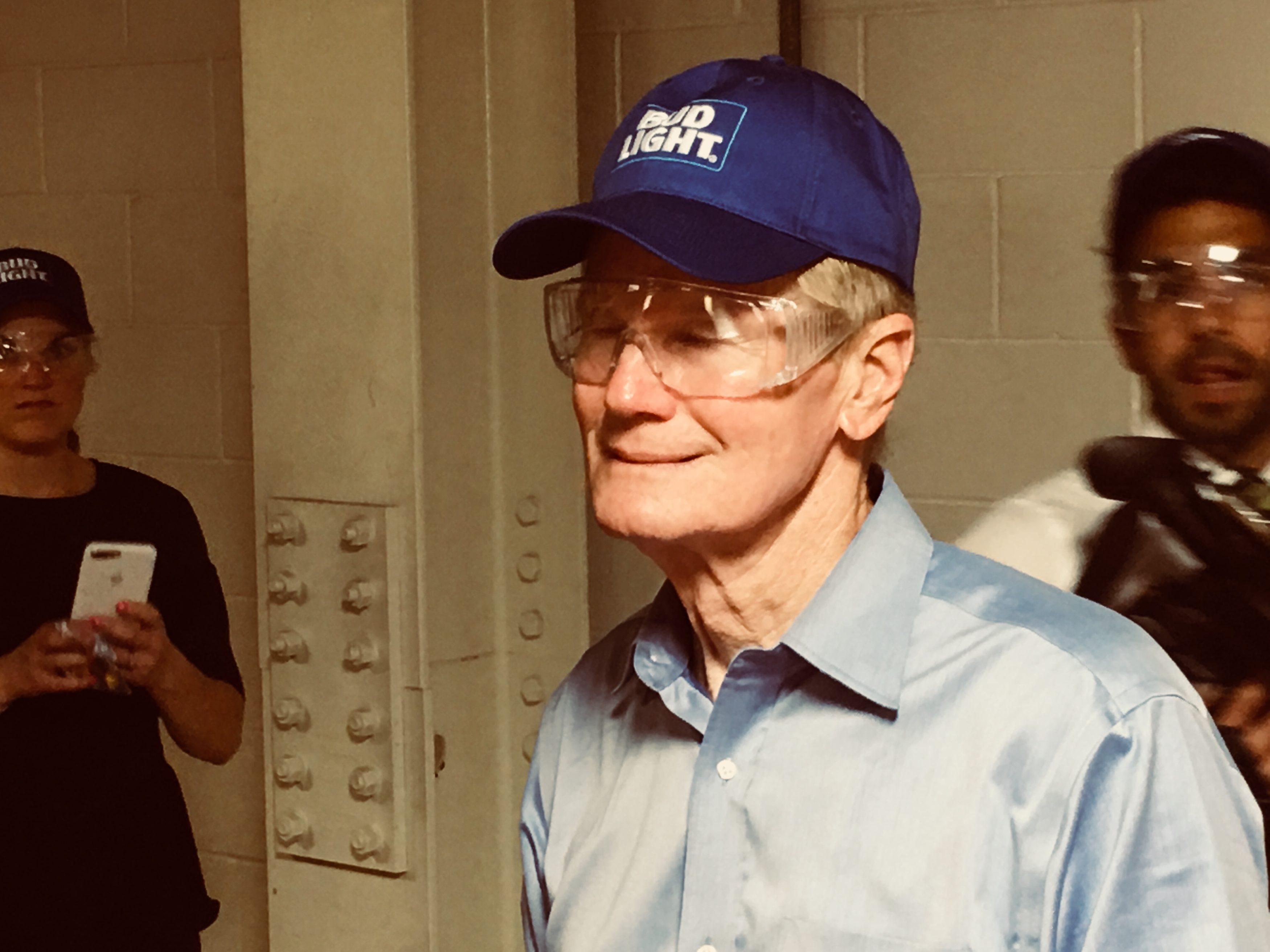 U.S. Sen. Bill Nelson met with Anheuser-Busch executives in Jacksonville Monday to address business concerns about the Trump administration's plan for tariffs on foreign products.
The beer execs were concerned that an imposed 25 percent tariff on steel imports and a 10 percent tariff on aluminum would cost them millions of dollars and slow down investment in growing their business.
While the company in 2017 grossed the most it has in a decade, there was actually a revenue decline of 1.8 percent due to "industry softness." That revenue decline would only be exacerbated by tariffs.
For Nelson, the tariffs signal a bigger issue.
"What it portends," said Nelson, "is the starting of a trade war."
"We get into a trade war and the prices of a lot of consumer goods we buy from overseas are going to rocket up," Nelson said. "A trade war ultimately runs into a recession, which was part of the reason for going into the Depression back in the 1930s."
Nelson noted the Smoot-Hawley Act, which raised 900 import duties all at once, ultimately was what "plunged us into a Depression."
"This could be the beginning," Nelson said, saying 9 million people have jobs that will be affected by this imposition of aluminum and steel tariffs.
Florida Politics asked Nelson about the weakening of the dollar that has happened under the current administration, and how that factors into a potential move into an economic downturn.
"Everything is so complicated and so inextricably entwined. The value of the dollar along with imports and exports. You throw some of that out of kilter, and then you start getting into a recession," Nelson said.
Asked about Chinese import tariffs on a list of 120 American goods, Nelson said that illustrated the "threat" posed by a trade war.
"Once the trade war starts, other countries will increase the prices of their goods … remember, that's what [led to] the Great Depression of the 1930s," Nelson said, calling Trump's moves toward a trade war "eccentric, outlandish, and extreme."
This aluminum tariff, said Nelson, would add "$9 billion of extra spending to consumers."
"In Florida alone," Nelson said, "there will be a half billion dollars of extra spending to consumers."
For Anheuser-Busch, Nelson said the tariffs would raise prices on supplies of aluminum, which would be passed on to consumers.