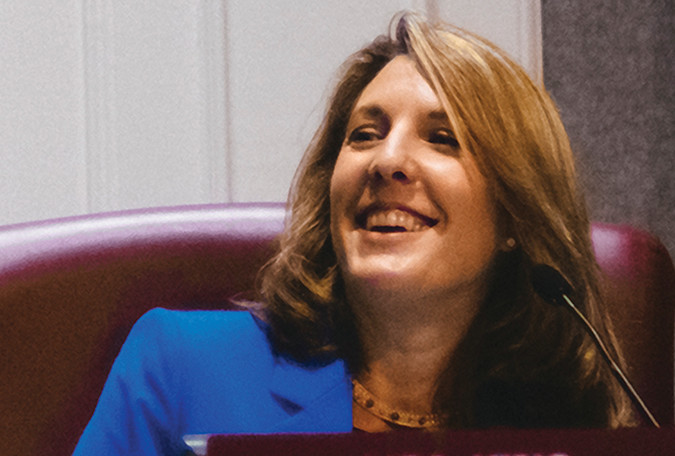 Lisa King's tenure chairing the Democratic Party of Duval County has been marred by the aftermath of her husband, state committeeman John Parker, committing the gaffe of using the term "colored people" during a dinner in January.
In the last week, Parker and King have dealt with some adverse press, related to an ongoing outcry both within and outside the party about her husband, with the offensive comments being framed as a cause for both Parker and King to step down.
In a statement released Monday, King said she had advised Parker to resign, but he told Florida Politics he "absolutely would not" last week.
King addressed Parker's verbal gaffe.
"John and I have been married for 23 years. I have never before heard him refer to African-Americans as anything other than black or African-American. When we returned home I told him that his choice of words and statements offended people. When I spoke to others present they confirmed their concern and offense," King said.
"On Friday, John released a statement without my knowledge, in an attempt to defend himself. I along with many members were disappointed in his comments. While I know John does not have malice in his heart, and has learned from this experience, he has lost the confidence of many of us to continue to serve in his leadership positions," King added.
King notes that she has "told John from the beginning that the most appropriate course of action for him was to resign. Although we disagree on this action, our members are committed to respecting the process to resolve this issue."
King's statement notes that the Florida Democratic Party's Judicial Committee will hear the grievance, filed by the Democratic Black Caucus of Florida, on Apr. 15. And that the Duval Democratic Party's Executive Committee, in response to a complaint filed with the local organization, will be working toward developing an internal grievance process at a meeting of the central committee Thursday.
"All of our members deserve a party that prioritizes and models diversity and respect. I am committed to creating this culture. I have not been silent on this issue. I have reached out to people directly involved and have been transparent about my desire for all people to be heard. I am confident that we will work together to create equity and respect for all," King concludes.