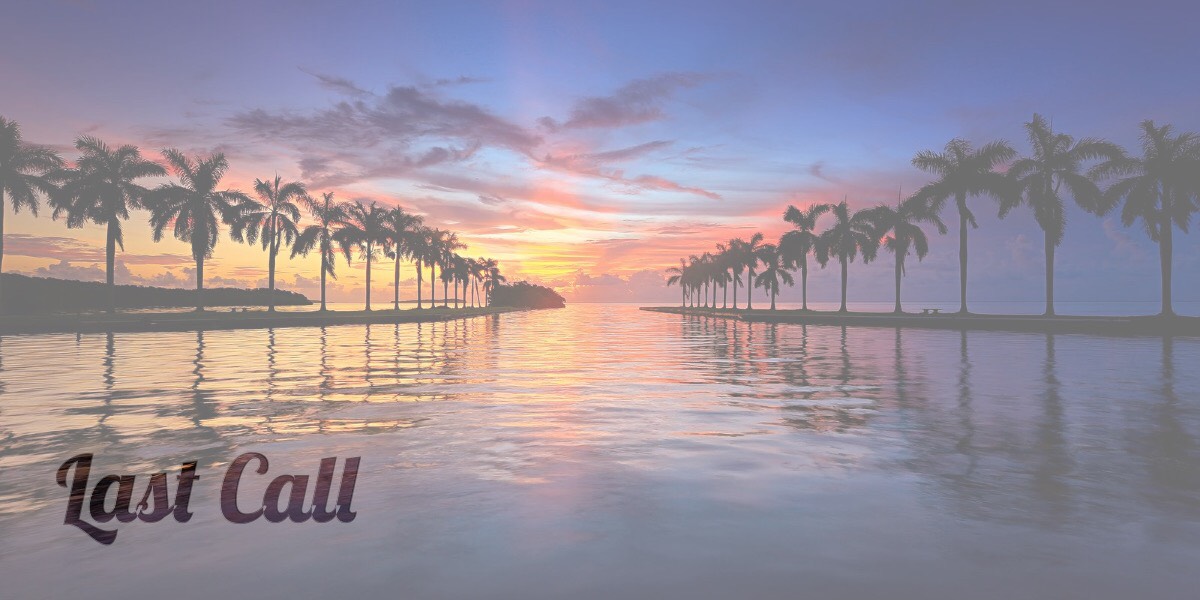 Last Call — A prime-time read of what's going down in Florida politics.
First Shot
Rep. Bobby Payne was not a fan of a Bill Day cartoon last week poking fun at Gov. Rick Scott over a treated wastewater measure from this past Legislative Session.
Payne, a Palatka Republican first elected in 2016, backed the legislation (HB 1149). He's vice chair of the House Energy & Utilities Subcommittee.   
The bill, also known as 'toilet to tap,' "could soon allow utilities and water managers in Florida to store, treat and recycle wastewater," The News-Press explains.
Scott has until April 10 to sign the bill.
In the spirit of 'equal time,' here's Payne's response:  
"Floridians deserve better, and we have numerous environmental groups that support the bill. The opportunity to have a predictable and comprehensive permitting process for reclaimed water projects that combat saltwater intrusion and rehydrates depleted wetlands is a good thing.  
"We need more projects that are beneficial to the recharge needs of Florida's aquifers and wetlands. The future of our water resources and its difficult balance will continue to be challenged, but this bill is a good start to help manage those needs through artificial recharge."  
Evening Reads
"The most powerful lobbyist in Trump's Washington" via Theodoric Meyer of POLITICO Magazine
"Eyes of the nation on Florida's fast-growing school voucher program" via John Kennedy of GateHouse Capital Bureau
"Rick Scott faces deadline on final batch of bills" via Jim Turner of the News Service of Florida
"NRA takes aim at county gun law proposal" via Jeff Burlew of the Tallahassee Democrat
"Florida law allows driverless vehicles. Does the law go too far?" via Caitlin Johnston of the Tampa Bay Times
"Darren Soto's wife arrested at Walt Disney World" via Stephen Ruiz of the Orlando Sentinel
"Tim Canova drops Democratic bid to unseat Debbie Wasserman Schultz, will run as independent" via Alex Daugherty of the Miami Herald
"Carrie Pilon files to challenge Jeff Brandes in Senate District 24" via Drew Wilson of Florida Politics
"Geraldine Thompson is back, filing to run in HD 44" via Scott Powers of Florida Politics
"National Science Foundation gives $184 million to fund MagLab at FSU and UF" via The Associated Press
Quote of the Day
"The latest accusations have already had a severely detrimental effect on my 2020 campaign. In order to remain a viable candidate, I must clear my name. Thus, after receiving a legal opinion stating that it was proper, I authorized a campaign expenditure to do just that." — Tallahassee City Commissioner Scott Maddox, ensnared in an FBI investigation into City Hall dealings, explaining a $125,000 payment to law firm Baker Donelson.
Bill Day's Latest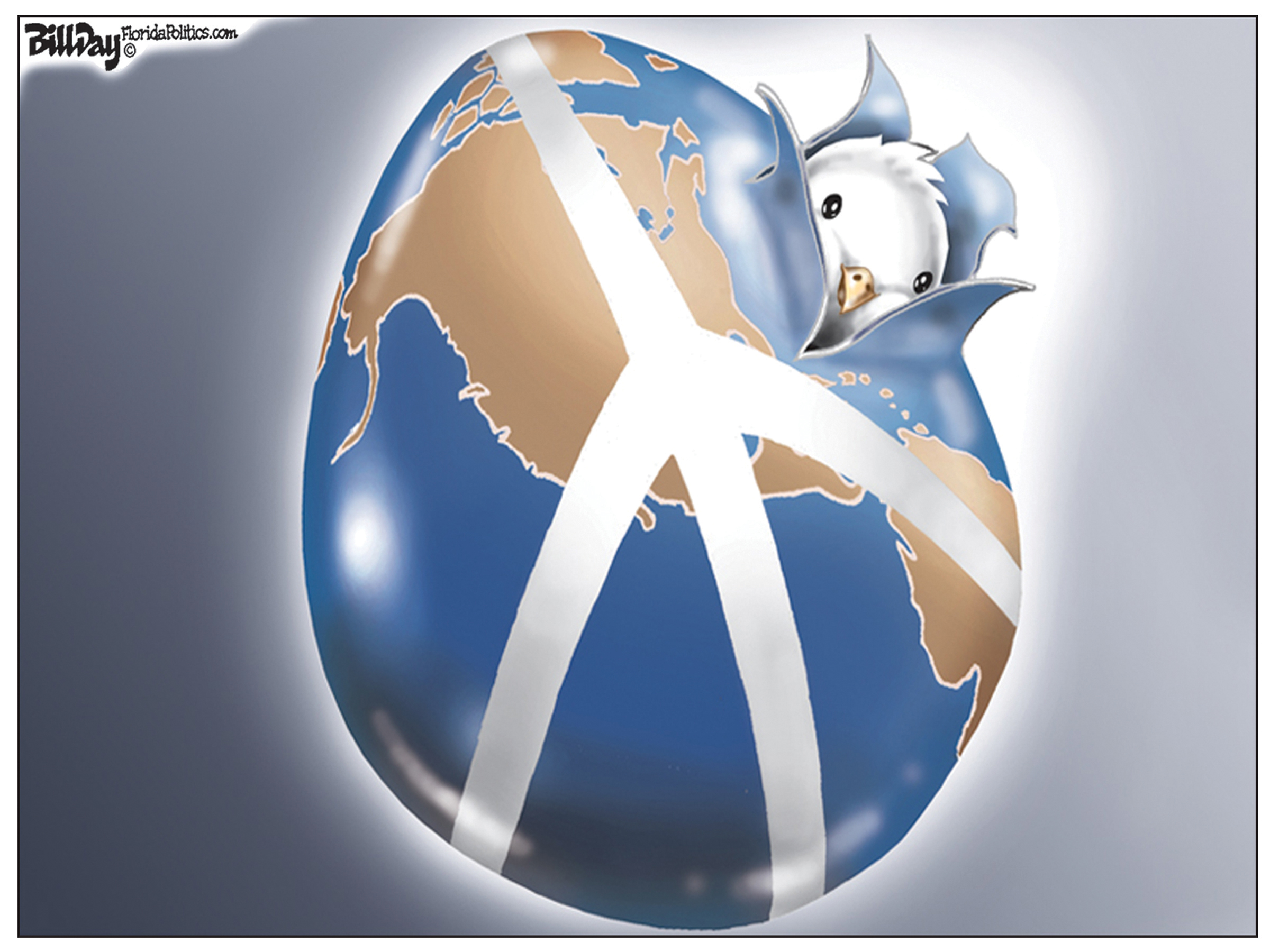 Breakthrough Insights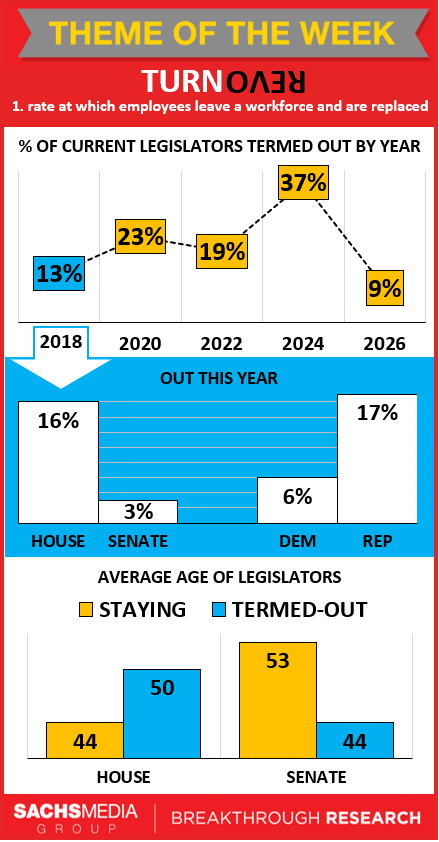 Wake Up Early?
Residents in state House District 39 and House District 114 face a Tuesday deadline to register to vote in May 1 special elections. Republican Josie Tomkow and Democrat Ricky Shirah are running in the special election in District 39, which includes parts of Polk and Osceola counties. Republican Andrew Vargas, Democrat Javier Fernandez and unaffiliated candidate Liz de las Cuevas are running in Miami-Dade County's District 114.
Republican candidate for Governor Adam Putnam will host an "Up & Adam" Breakfast in Miami. That's at 8:30 a.m., La Carreta Restaurant, 8650 Bird Road, Miami. It is a ticketed event; if you plan to attend, email [email protected] by 6 p.m.tonight.
Gov. Scott holds a bill signing ceremony for legislation to strictly prohibit all state agencies from conducting business with any entity that benefits the Maduro regime in Venezuela. That's 9 a.m. at El Perdigon, 5748 International Drive in Orlando.
The Agency for Health Care Administration will hold a hearing about proposed changes in what is known as a federal "waiver" for the state's Medicaid managed-care system. The state is seeking federal approval to amend the waiver. That's at 10 a.m., Agency for Health Care Administration, 2727 Mahan Dr., Tallahassee.
First Lady Ann Scott and Prevent Child Abuse Florida will kick off the annual "Pinwheels for Prevention" campaign recognizing Child Abuse Prevention Month. That's at 10 a.m., Florida Governor's Mansion, 700 North Adams St., Tallahassee.
Leadership Florida and the Florida Press Association will hold a media conference call to discuss plans for general-election debates in the races for governor and U.S. senator. That's at 10 a.m. Media call-in number: 1-888-392-4560. Code: 9979718.
The Style and Drafting Committee of the Florida Constitution Revision Commission will reconvene to consider groupings and summaries for proposed constitutional amendments for the November ballot. That's at 1 p.m., Reed Hall, House Office Building, the Capitol.
Former Miami Beach mayor and Democratic candidate for Governor Philip Levine will speak with local Democrats at two events in Martin County. A "living room conversation" is at 5 p.m., 5016 SW Inverness Court, Palm City; and a monthly meeting of the Democratic Club of Martin County is 6:30 p.m., Best Western Downtown Stuart, 1209 SE Federal Highway, Stuart.
U.S. Rep. Ted Deutch will hold a town-hall meeting about preventing gun violence. That's at 6:30 p.m., Coral Springs City Hall, 9500 West Sample Road, Coral Springs.
State Rep. Jamie Grant, a Tampa Republican, is scheduled to speak to the Pinellas County Young Republicans. That's at 7 p.m., St. Petersburg Yacht Club, 11 Central Ave., St. Petersburg.