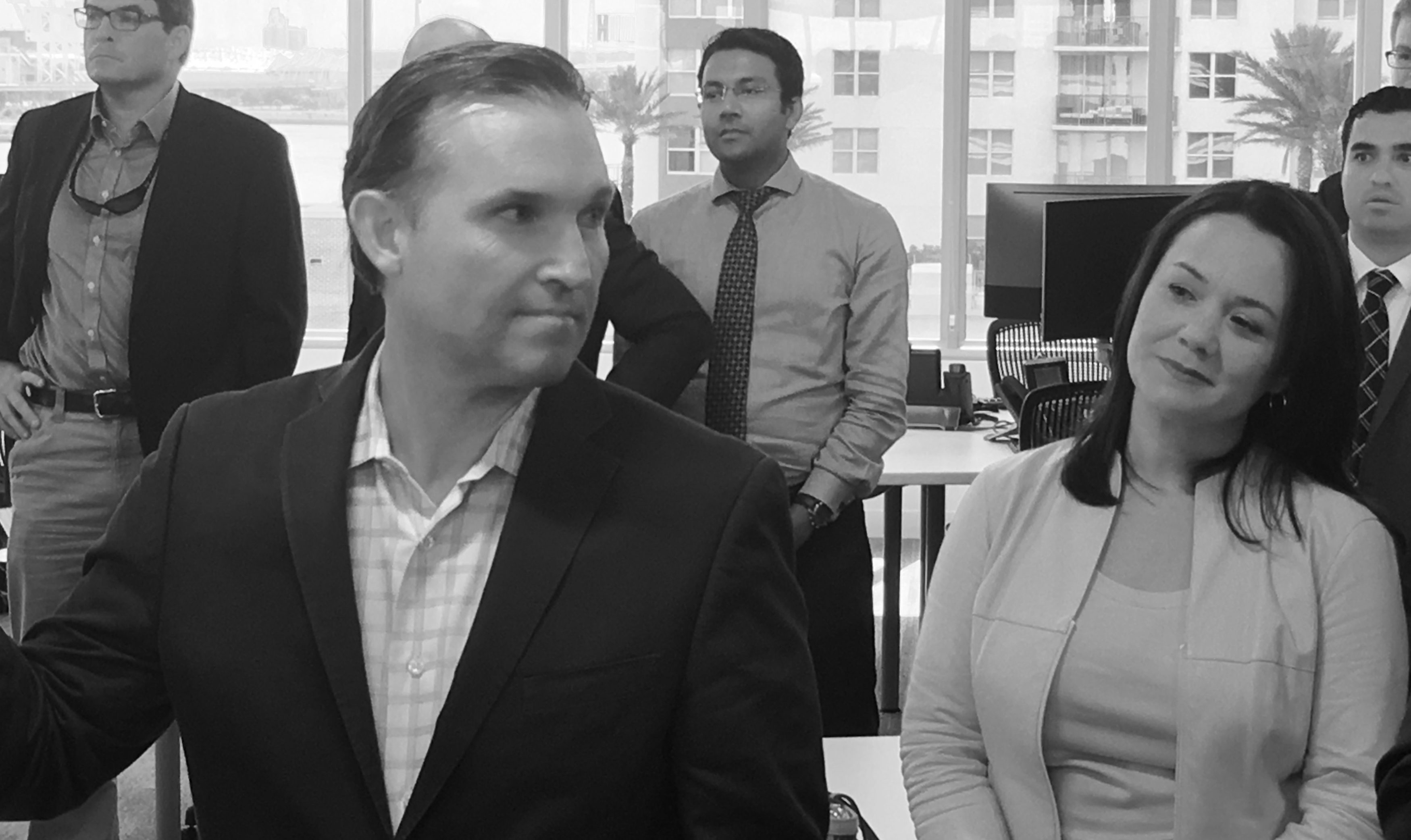 Monday and Tuesday saw yet more news in the ongoing contretemps between Mayor Lenny Curry and City Council President Anna Brosche over the sale of Jacksonville's utility, JEA.
The charge developed on revelations from a meeting Thursday, in which Brosche offered evidence of the administration not cooperating with the City Council committee exploring a potential sale of JEA. Council requested information, and CFO Mike Weinstein said "they are on their own" to a subordinate in response to council staff wanting data from the Finance Department.
Brosche sent a letter to Curry, which was then released to media on Monday; Curry fired back Tuesday.
What is clear: the relationship between Jacksonville's Republican Mayor and Council President is beyond repair. Ill will over a potential JEA sale that first surfaced publicly in February has metastasized into a full-blown cancer that cuts to the heart of Jacksonville's city government.
And will, until Brosche's term as president ends in June.
____
"As a follow up to my call this morning," Brosche wrote Curry Monday, "I am contacting you for assistance regarding the potential sale of JEA given your comments 'welcoming a community discussion, with a rigorous review of all the information we can get'."
"On multiple occasions," Brosche continued, "Mr. Kyle Billy, Council auditor, has requested information from CFO Mike Weinstein. Mr. Weinstein stated the City of Jacksonville is not working on any JEA sale analysis and has refused to provide the requested information. While we understand that Mr. Weinstein may not be working on any such analysis, the City Council, through its Special Committee on the Potential Sale of JEA, is."
"In support of your comments noted above, and in honoring a years' and administrations' long relationship in which the executive and legislative branches of government have freely exchanged information in service to the citizens and taxpayers of the City of Jacksonville, I respectfully ask you to please invite CFO Mike Weinstein to provide the requested information, which is a matter of public record," Brosche concluded.
_____
After Thursday's meeting, Brosche was voluble in laying out a timeline of what she saw as misrepresentations about the process, spanning months, from JEA and city leadership.
Brosche addressed the Finance Department sending emails that they were staying out of the JEA sale and Weinstein was telling subordinates, about the JEA sale, to "work on it at your own risk."
"If we're not going to get answers to our questions, it's a signal that we're not willing to work together on this particular question," Brosche said Thursday. "If that's the case, why are we here?"
____
Curry fired back in a letter Tuesday, saying that any "pretense of a desire for good faith communication" with him from Brosche was "completely exposed" in light of Brosche releasing the letter to the media immediately after sending it.
"I will treat all missives from you as a public relations effort," Jacksonville's Mayor wrote the Council President Tuesday, asserting a "disturbing trend" of messaging through the media.
Curry contended that the council auditor attempted to "inject politics" into the process with his "erroneous assumption that an RFP for strategic initiatives was related to JEA."
The letter went on to contend that JEA Special Committee chairman John Crescimbeni requested a commitment from the Mayor's Office that no work related to the RFP for JEA would be conducted while the committee was live. Any work, asserted Curry, would have "violated" the "commitment" to Crescimbeni.
The Finance Department, said Curry, wonders why the Council Auditor can't do the work itself, given access to the data. And Curry invited Crescimbeni to request an analysis if he so chose; however, that would be a reversal of the body's previous position.
Brosche, on Wednesday, noted that Curry's letter doesn't change the Curry administration's position, which is that the Council is "on our own."