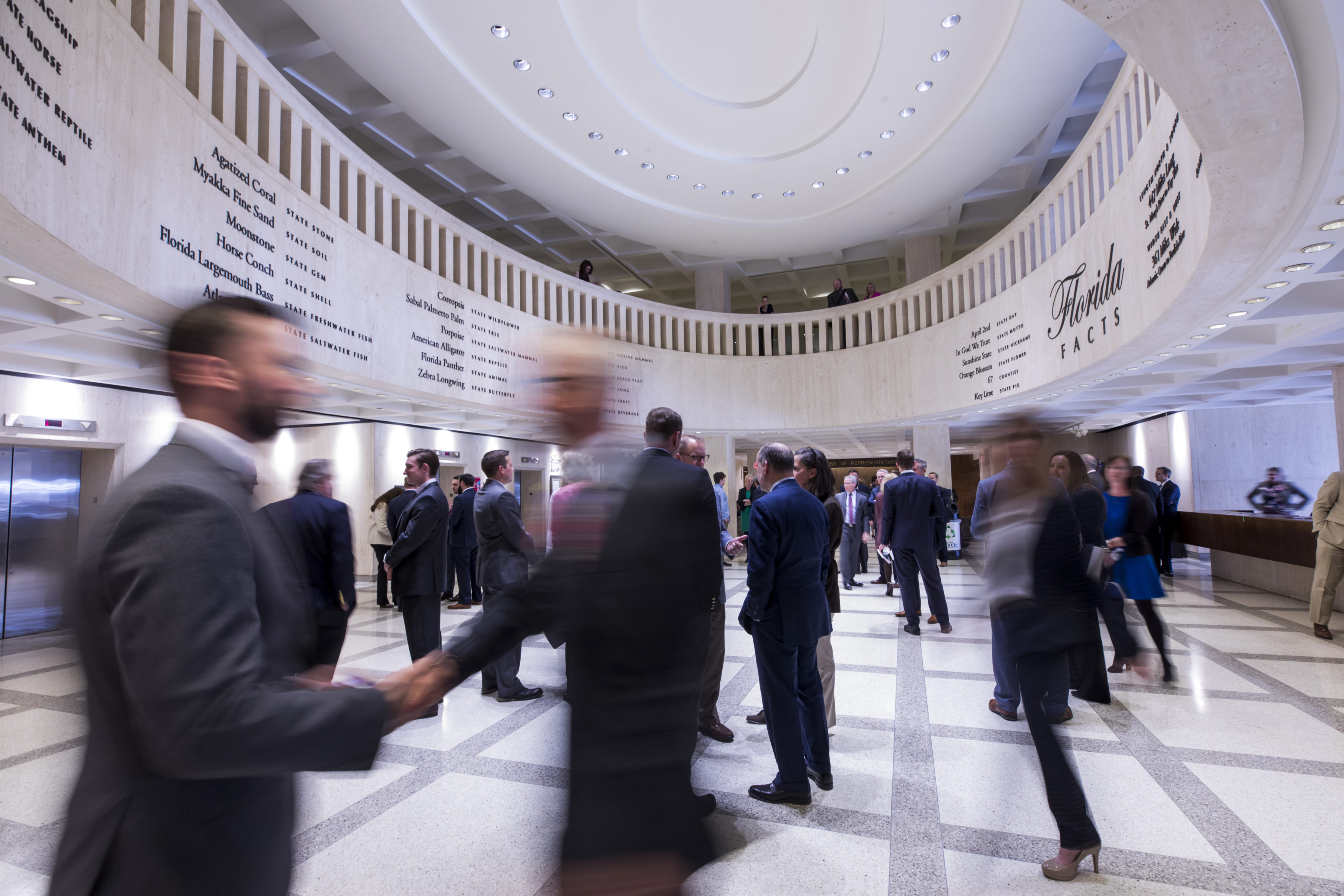 Despite increasing calls for and against a Special Legislative Session on gambling, the Seminole Tribe's lawyer continues to back his client's promise to keep paying millions to the state.
"They're not just going to stop paying just because they have the right to," said Barry Richard on Tuesday.
That said, if lawmakers come back with the same ideas as this past Regular Session, "that won't fly," Richard added.
POLITICO Florida reported Tuesday that top lawmakers were considering April 23 to begin a Special Session after House Speaker Richard Corcoran last week raised an alarm over the loss of revenue share from the Tribe.
Senate President-designate Bill Galvano, a Bradenton Republican and his chamber's point man on gambling, later said in a text message that "no date has been set."
"The Seminoles' potential to completely walk away … jeopardizes the stability of the state budget," Corcoran said in a statement. "We would be forced to cut between $390 and $441 million in General Revenue, or we would have to allow our reserves to be drained, which could jeopardize our state bond rating."
And a proposed "voter control of gambling" constitutional amendment on November's ballot looms. If that's approved by no less than 60 percent, it would give statewide voters sole power to approve future expansions of gambling in Florida.
The Tribe paid a little more than $290 million last fiscal year into state coffers as part of a 2010 agreement that guarantees it exclusivity to offer certain games, particularly blackjack.
Though the Tribe and the state settled a lawsuit over blackjack, allowing them to offer the game till 2030, the Tribe's continued payments to the state are contingent on state gambling regulators promising "aggressive enforcement" against games that threaten their exclusivity.
The sides had been in a "forbearance period" that ended March 31, after which the Tribe is entitled to stop paying.
"They'll look at what happens with pending litigation," Richard said. "If any of that fails to resolve the problem, and the problem becomes significant enough, then they might look at something. And that might not mean a complete termination of payments."
For the Tribe, the issue has always been about getting what they pay for.
The Seminoles sued over the state allowing a hybrid of poker and blackjack they contended played too much like blackjack, for which they're supposed to have exclusive rights to offer in Florida.
They've also filed suit against 25 operators of what's called "electronic gambling parlors" in the Jacksonville area, saying they violate the Tribe's deal with the state to exclusively offer Vegas-style games.
And an appeal is pending over pre-reveal games, video consoles at bars that the Tribe says look, play, and pay out like slot machines, which the Seminoles have exclusive rights to offer outside South Florida.
As to a Special Session, "I don't think they care one way or the other," Richard said. "The only thing they care about is what proposal is brought to the table."
An attempt to pass omnibus gambling legislation failed during this year's Regular Session. As part of that, the underlying new deal with the Tribe would have guaranteed $3 billion into state coffers over seven years for continued exclusivity.
But the House and Senate came to impasse, among other things, over designated player games—the poker-blackjack hybrid that rakes in money for pari-mutuel cardrooms. The House has wanted to ban them; the Senate would allow them.
The Florida Greyhound Association; No Casinos, a anti-casino gambling group, and others still oppose a Special Session.
"If ever there was an issue that the Legislature has already spent too much time, energy, intellectual capacity and political capital, it is gambling," No Casinos president John Sowinski wrote in a letter, released Monday, to Corcoran and Senate President Joe Negron.