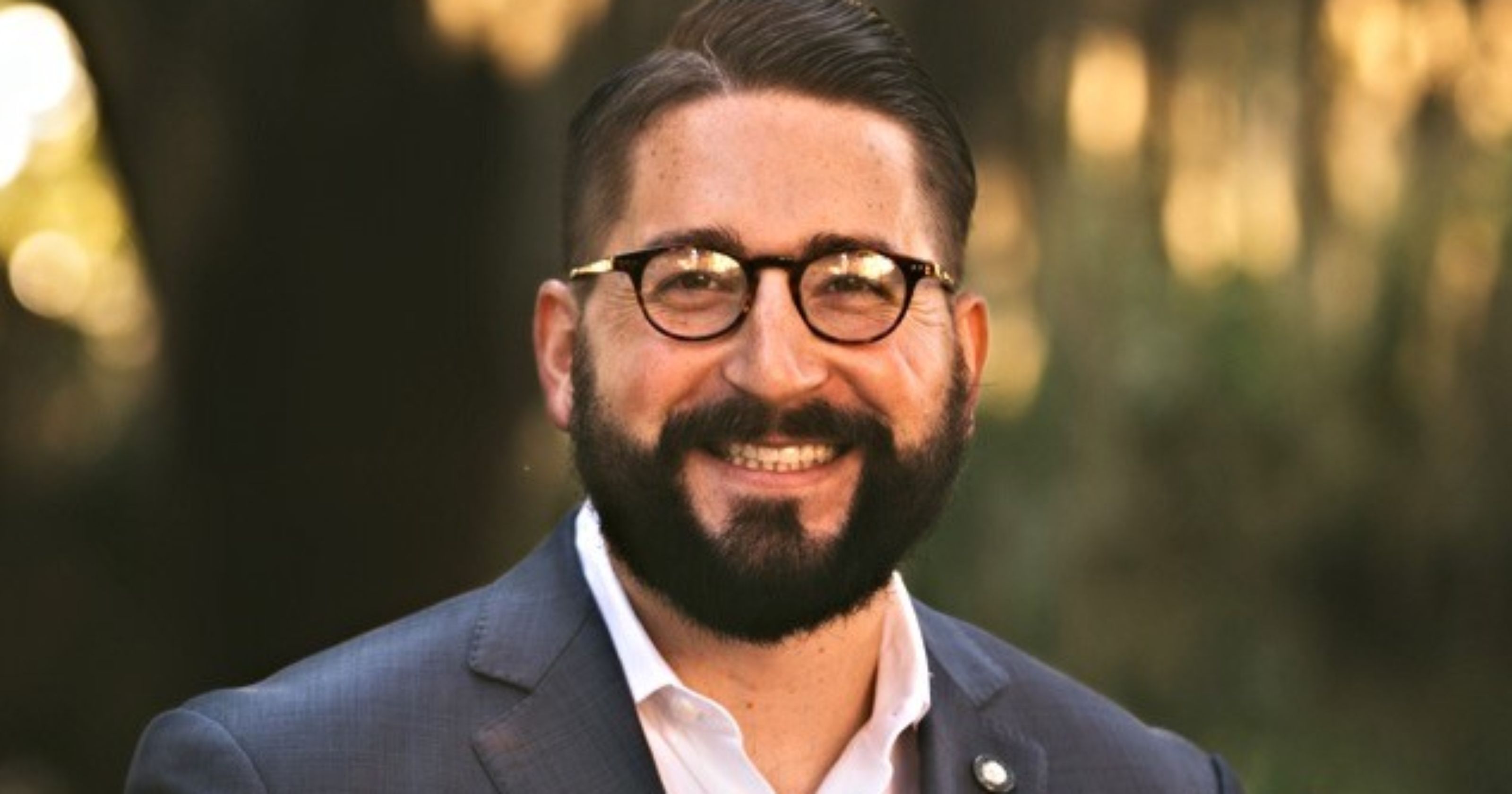 Dustin Daniels, the chief of staff for Tallahassee Mayor Andrew Gillum, put out a video on Facebook and Twitter Wednesday morning in which he all but confirms he'll be running for mayor.
He doesn't say the words, but taken along with his new website, new political committee, and recent resignation as chief of staff, effective April 13, it's looking clear he's planning a run for something.
He said as much when asked about the rumors he'll run.
"I am having very intentional conversations about how to keep Tallahassee moving forward with people from all over the community. My goal is to come to a consensus and decision about how best to serve as early as next week," Daniels told Florida Politics.
On to the video, which starts with Daniel's upbringing.

"We didn't have much when I was growing up, but when I felt ashamed or left out, my grandmother used to say to me 'for you, the world,'" Daniels said in the two-minute video. "It was her way of saying that if we just kept moving forward good things would come."
"Moving forward" was the recurring beat in the video, which features Daniels talking and listening in barbershops, boardrooms, classrooms and breweries. The hashtag #ForwardTLH is on display throughout, and the slogan for his not-yet-a-campaign seems to be "keep Tallahassee moving forward."
"The last several years, no matter the challenges, our almost 3,000 city employees, and our community, has worked together to achieve some remarkable things," Daniels said. "I'm proud to have been one of these dedicated individuals."
Daniels cites progress on crime, success for small businesses and startups, a growing economy and partnerships with FAMU, FSU and TCC.
"Despite this progress, we still have a lot of work to do. We are not yet a great community for everyone," he said. "We need leaders who can build trust, leaders who can build on our successes and be honest about our failures. To make us safer, to invest smarter, to build it better and to make a city that works for everyone, we need somebody who's ready on day one."
Daniels closes the video not with a campaign announcement, but something a little more nebulous.
"And that's why, this year, for the first time, I'll be asking you to join me to keep Tallahassee moving forward," he said.
The end of the video directs viewers to Daniels' website, DustinDaniels.com, and includes a watermark saying the production was paid for by Progress Tallahassee,  a political committee set up by members of the Pittman Law Group.
The website now includes a form for visitors to sign up and stay connected with Daniels' not-a-campaign.
When the campaign announcement is official, Daniels will join Leon County Commissioner John Dailey, who announced last week, as well as political newcomers Erik David and Joe West.
The video is below.
https://twitter.com/DustinRDaniels/status/981509595716898816