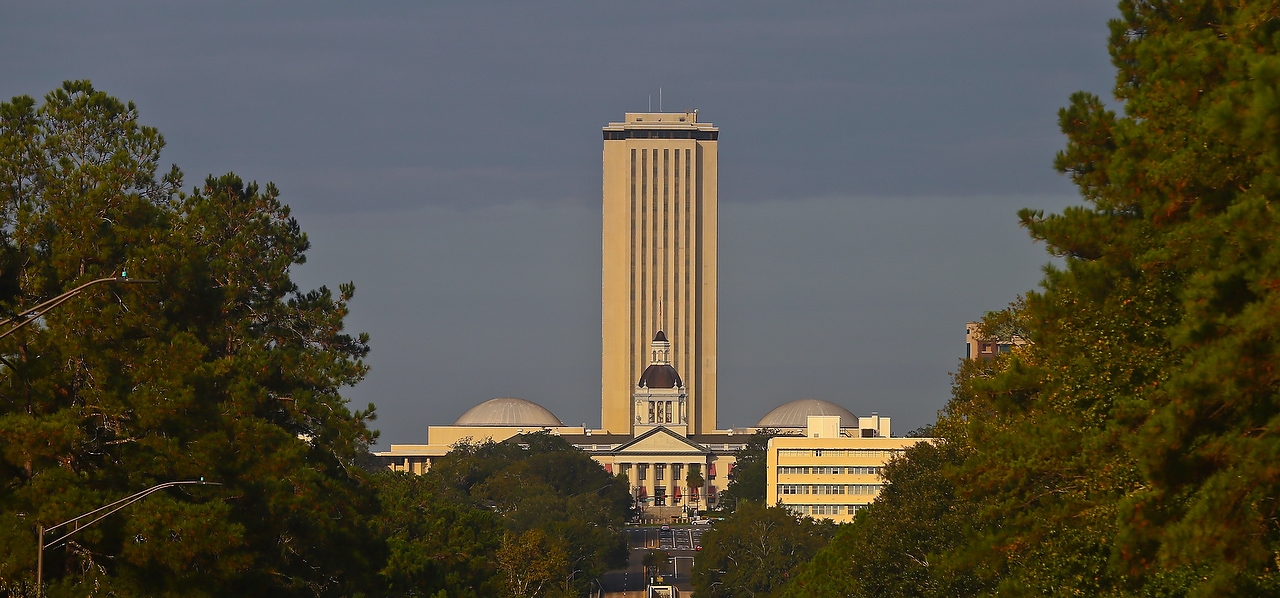 Sunburn – The morning read of what's hot in Florida politics.
By Peter Schorsch, Phil Ammann, Daniel McAuliffe, Jim Rosica, and Drew Wilson.
Let's start the morning with birthday shout-outs to two people who are not just talented politicos, but also incredible friends.
The first if Stephanie Lewis-McClung (featured on page 139 of the Fall 2017 edition of INFLUENCE Magazine), the finance director for Democratic gubernatorial candidate Chris King. She is a smart and savvy operator in The Process, while also being one of the best moms we've ever met. Her two daughters, Madison and Fallon, are among Ella's best friends.
Celebrating his 40th birthday today is Fred Piccolo, spokesman for House Speaker Richard Corcoran. I've known Fred since our days as student lobbyists while in SGA at FSU and UCF. He's always been a master communicator and a passionate advocate. He's also my favorite Piccolo (brother Tom is a top-notch consultant at Strategic Image Management).
Happy birthday to both Steph and Fred.
— SITUATIONAL AWARENESS —
— @GDeBenedetti: Looks almost certain now that 2019 will open with Mitt Romney in Washington and his running mate Paul Ryan gone.
— @RonDeSantis: What the heck does the "Access Hollywood" tape have to do with Russia collusion? This investigation is a fishing expedition!
— @RepDennisRoss: I've been honored to serve my community in Congress. Cindy & I have decided that I will not seek re-election. I look forward to continued public service in my next chapter, where I will return to the practice of law and will pursue opportunities to increase civic education.
— @RepGusBilirakis: Consumers have the right to expect that their personally identifiable information is protected and companies with whom they have entered into an agreement of use honor the terms. I've been troubled by reports of Facebook not upholding its responsibility.
— @Kriseman: I served in the Florida House of Representatives when Governor Scott and legislative leaders decided to overstep their authority and use fear and intimidation as a tactic to preserve the NRA's agenda.
— @TowsonFraser: Has any industry fallen farther and faster than the newspaper industry? Not 20 yrs ago, it was your city's iconic building and every search for a job, house, car or shoes started there. What happened? Complete industry-wide denial/arrogance?
— DAYS UNTIL —
Reporting deadline for Q1 fundraising — 3; NFL Draft begins — 14; Avengers: Infinity War opens — 15; Close of candidate qualifying for federal office — 21; Mother's Day — 31; Solo: A Star Wars Story premier — 43; Memorial Day — 46; Father's Day — 66; Close of candidate qualifying for statewide office — 71; Deadline for filing claim bills — 111; Start of the U.S. Open — 137; Primary Election Day — 138; College Football opening weekend — 142; 'Before You Vote' Florida U.S. Senate debate — 194; 'Before You Vote' Florida Governor debate — 195; General Election Day — 208; 'Hamilton' comes to the Straz Center — 308; 2019 Legislative Session starts — 327.

— TOP STORY —
"On day Paul Ryan announces his retirement, Dennis Ross says goodbye too" via Ledyard King of USA TODAY — A self-described "small-town lawyer," Ross shared the announcement on Twitter, saying he plans to resume his legal career and "pursue opportunities to increase civic education." Ross said the prospect of losing the majority was not a factor. He told CNN "it's time" to move on, citing several reasons: both his children are getting married next year, he never wanted to make a career out of politics and, frankly, it's a draining job — especially these days. "This wears on you," he said. "And when you become a stranger in your own hometown, you need to sit back and say 'wait a second. Do I need to keep doing this or is it time for somebody else of like-mindedness to take over and carry the banner from here on'?" Juan Penalosa, executive director of the Florida Democratic Party, said Ross' announcement provides Democrats another opportunity to pick up a seat.
"Democrats hope to steal Ross' seat" via Matt Dixon and Marc Caputo of POLITICO Florida — Florida and national Democrats are taking a hard second look at Ross' Republican-heavy seat and calculating whether to build out a ground operation and make a real play for Florida's 15th Congressional District, which seemed out of reach with the four-term incumbent Ross who previously served as a state legislator. Ross told POLITICO that his departure wasn't motivated by fear of losing an election to a Democrat in his heavily Republican seat in central Florida. He said eight years was enough in Congress. But just the day before, one of the Democrats running against Ross, Navy veteran Andrew Learned, had been insinuating on Twitter that Ross was a goner. "Seriously, I'm starting to get worried about @RepDennisRoss. He hasn't been heard from in over a month. Someone tell him he hasn't retired YET and that he needs to get back to work! #FlipFL15," Learned wrote April 10. After Ross announced he was quitting, Learned highlighted his prescient tweet: "My tweets age well …"
— WE HAVE THE MEATS —
Florida Politics has the exclusive on the first poll conducted since Rick Scott entered the race for the U.S. Senate. The survey was conducted by Public Policy Polling and paid for by Democratic consultant Christian Ulvert of EDGE Communications.
There are now four stories about the polls on FP, so you'll need to click through to get the full results. But here is the gist:
— Bill Nelson is leading Rick Scott by a number outside the margin of error, even in a poll that has Donald Trump in a not-bad-position;
— Philip Levine has a commanding position in the Democratic primary;
— Both Levine and Gwen Graham would beat Ron DeSantis and Adam Putnam;
— 'Unknown' Democrat Sean Shaw is running even with the Republican candidates for Attorney General,
Caveat emptor: PPP assumed registered Democrats will outnumber Republicans at the polls by 1 point. That's a major break from past midterm elections, but is reflective of the expected enthusiasm gap between Democrats and Republicans this cycle.
— NOTES FROM THE CAMPAIGN TRAIL —
"Hatch Act complaint against Ryan Zinke follows Rick Scott's Senate announcement" via Bruce Ritchie of POLITICO Florida — A left-leaning political committee filed a federal complaint accusing Interior Secretary Zinke of campaigning on behalf of Gov. Scott during a January announcement on oil drilling. Scott appeared with Zinke Jan. 9 in Tallahassee to meet and announce Florida was "off the table" for new oil drilling. The American Democracy Legal Fund filed a complaint with the U.S. Office of Special Counsel against Zinke, saying he had used government resources "to partake in blatant political activity" in violation of the federal Hatch Act, which prohibits federal employees from engaging in certain political activities. Brad Woodhouse of the American Democracy Legal Fund wrote in the complaint that Zinke used his official authority and government resources "in a political charade to advance the political objectives" of Scott, a close ally of President Trump.
"Scott makes campaign stop in Suntree, vows to change ways of Washington" via Wayne Price and Dave Berman of FLORIDA TODAY — Speaking to about 150 supporters at Classic Wood Flooring in Suntree, Scott said he was considered an interloper who was able to turn the Florida economy around, even though he faced plenty of naysayers. Critics, Scott said, told him: "You don't really fit into Tallahassee." … "I agree — I don't fit into Tallahassee," Scott said. "And guess what?" Scott said to applause from his supporters, "I do not plan to fit into Washington, D.C., either. We're going to change Washington." Scott's speech to supporters weighed toward the issue of job growth, with an emphasis on space and aerospace jobs created in Brevard County during his tenure as governor.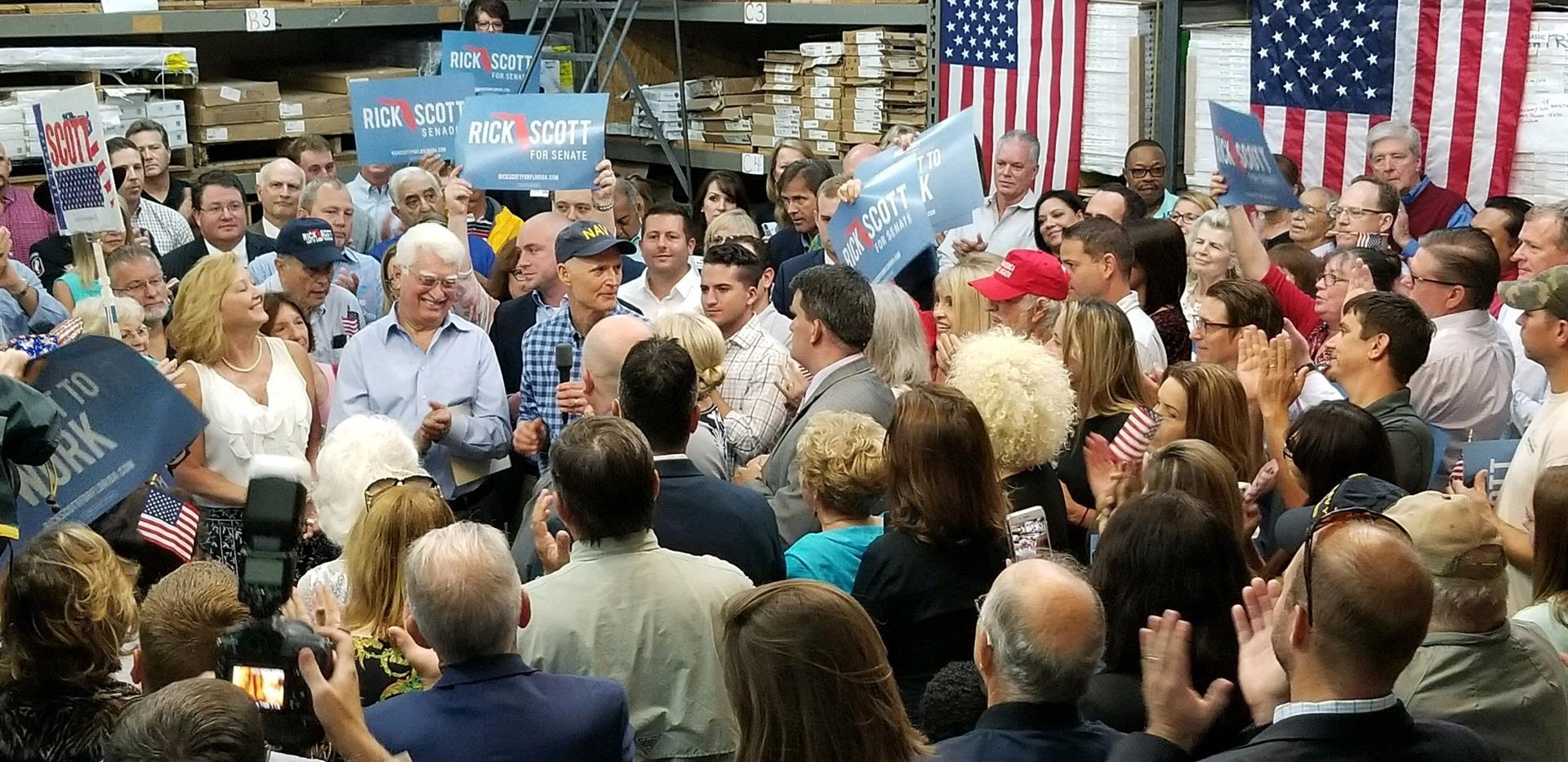 Assignment editors — Scott will host Let's Get to Work rallies in Sarasota and Riviera Beach as part of his U.S. Senate campaign kickoff week. Events begin 10 a.m., Marine Concepts, driveway adjacent to 6821 15th Street East in Sarasota and 2:30 p.m., Baron Signs Manufacturing, 900 13th St. W. in Riviera Beach.
Assignment editors – Republican gubernatorial candidate Adam Putnam will join newly minted U.S. Senate candidate Scott at a Let's Get to Work rally in Sarasota beginning 10 a.m. at Marine Concepts, 6821 15th St. E. in Sarasota.
"Ron DeSantis adds $1.5 million for gubernatorial bid" via Florida Politics — DeSantis' supporting committee, Friends of Ron DeSantis, took in $1 million of that sum, while his campaign account added $532,000. Only Putnam, in his best-ever fundraising month, outraised DeSantis in March. The committee received 39 contributions during the reporting period, though just four donors accounted for more than half of its receipts. At the top of the report is a $250,000 check from Boca Raton's Elaine Wold, a philanthropist who this week also gave $25 million to help Boca Raton Regional Hospital add a new patient tower. The Wold family had already pitched in $200,000 to DeSantis' campaign before March. The committee finance report also showed three checks at the $100,000 level, one each from Houston philanthropist and Jeb Bush booster Hushang Ansary, Jupiter businessman Lawrence DeGeorge and Charles B. Johnson, a Palm Beach billionaire who owns the San Francisco Giants. Private prison company GEO Group and investment group Spence General Partnership checked in at $50,000 each, followed by a slew of smaller checks, 17 of which were for $10,000 or more.
"DeSantis spoke at event with Steve Bannon, Milo Yiannopoulos" via Jerry Ianelli of the Miami New Times – DeSantis' appearance at the event last year, which went unreported save a few mentions in FrontPage and Breitbart, shows the congressman's willingness to pander to some of the most outwardly hateful members of the Republican base. At the time of the November conference, DeSantis had not yet announced his run for governor but apparently had no issues appearing alongside Yiannopoulos, who had already been outed for his comments endorsing pedophilia and his karaoke party with outright neo-Nazi Richard Spencer. BuzzFeed's damning report on Yiannopoulos' leaked emails — which showed him making Nazi jokes and using "kristallnacht" as a password — had hit the internet a month before the event took place.
Jay Fant expands digital "Sick and Tired" campaign — In the wake of Trump's call to send the National Guard to the US border, Attorney General candidate Fant is expanding the placement of a 30-second ad called "Sick and Tired" to run statewide online. The ad takes on elected officials propping up illegal immigration through the designation of so-called "sanctuary cities" that will not enforce federal immigration laws at the local or state level. The Fant campaign is spending more than $20,000 in April on their digital video campaign, enhanced by the largest Facebook audience in the Attorney General's race of more than 57,600 followers. Fant's campaign says the digital video efforts have garnered an estimated half million unique video views since January across all digital platforms.
Click on the image below to watch the ad:
Spotted – At Ashley Moody's Tampa meet-and-greet fundraising reception: Kaitlyn Bailey, Ed Briggs, Kaitlyn Gardner, Stacy Hahn, Natalie King, Kimberly Madison, Todd Marks, Brooke May, Tom and Lauren Pepin, and Ron Pierce.
"Democrats face long odds in effort to topple Mario Diaz-Balart" via Alex Daugherty of the Miami Herald — Though a slim majority of the Miami Republican's district voted for Trump in 2016, Democrats don't control any significant state or local offices in the area, depriving them of a potential bench to take on a well-known and well-funded incumbent in the 2018 election. "That's a district that is very hard to win for a Democrat, especially if you're not Hispanic and don't speak Spanish," said Raúl Martínez, a Democrat who served as mayor of Hialeah from 1981 to 2005 and who unsuccessfully challenged former Rep. Lincoln Diaz-Balart, the congressman's brother, in 2008. "You've got to remember this district was hand-drawn for Mario. It takes Hialeah and the conservative areas and goes all the way to Naples. The alligators in the middle don't vote and the Florida panthers don't vote."
"Carlos Curbelo narrowly beats Dem challenger in fundraising but maintains cash advantage" via David Smiley of the Tampa Bay Times — Miami Republican Curbelo raised $560,000 in the latest fundraising quarter, essentially matching Democratic challenger Debbie Mucarsel-Powell's $500,000 haul. But Curbelo still maintains a healthy advantage in cash on hand. His campaign said he has $2.1 million to spend, a record for the campaign. Mucarsel-Powell's campaign said they have about $700,000 cash on hand. But House Speaker Paul Ryan's retirement announcement could affect Curbelo's fundraising. Ryan traveled to South Florida weeks before the 2016 election to raise cash for his political ally and Ryan's lame-duck status will likely make it harder for Curbelo and other Republican incumbents to benefit financially from the 2012 vice presidential candidate.
"Lone Hispanic Democrat running to replace Ileana Ros-Lehtinen drops out of race" via David Smiley of the Miami Herald — State Sen. José Javier Rodríguez is dropping out in order to keep his seat in the Florida Legislature — a move that improves Democrats' chances of gaining ground in Tallahassee but leaves the party without a Hispanic candidate in a majority-Hispanic district. Rodríguez was a contender for the Democratic nomination in Florida's 27th Congressional District, which has been represented by Republican Rep. Ros-Lehtinen since 1989. But he was in a tough spot. In order to campaign for the seat, Rodríguez would have had to resign his position in the Senate no later than April 20 due to the terms of a newly passed resign-to-run law. That put him at odds with party leaders and boosters, who helped Rodríguez beat a Republican incumbent two years ago in an expensive and contentious race. His resignation would have forced Democrats to defend the seat in another expensive and otherwise unnecessary campaign in the fall.
— "Miami Commissioner Ken Russell dropping out of congressional race" via Joey Flechas and David Smiley of the Miami Herald
Tweet, tweet:
Wonder what they're talking about? pic.twitter.com/fpymRDslyF

— Kevin Rader (@KevinRader) February 26, 2018
"Senate GOP campaign fund raises nearly $1.3 million" via the News Service of Florida — The Florida Republican Senatorial Campaign Committee, chaired by incoming Senate President Bill Galvano, had about $2.28 million on hand as of March 31, according to a newly filed finance report. The committee received contributions including $200,000 from PACs linked to Associated Industries of Florida, $150,000 from United States Sugar Corp. and $125,000 from the insurer FCCI Services Inc., the report shows. Other large contributors between Jan. 1 and March 31 included the insurer Florida Blue, a Florida Home Builders Association PAC, the Florida Hospital Association, Charter Communications and Duke Energy.
Save the date: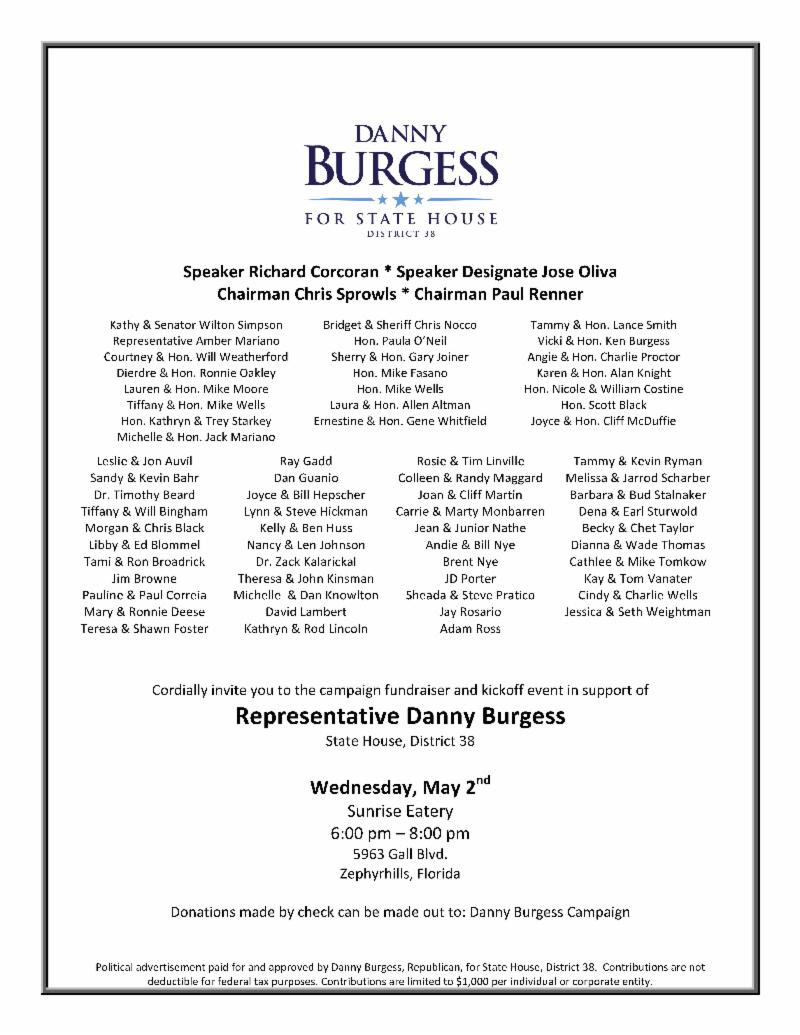 "Florida Democrats lining up challenger for Chris Latvala" via Florida Politics — Sources close to House Victory and incoming Democratic leader Kionne McGhee confirmed the party is actively recruiting Becca Teider to run against Latvala in the fall. Tieder is part of a duo who travel to college campuses to speak about sexual assault awareness, prevention and sexual empowerment. As a speaker, Tieder has visited more than 400 college campuses, some military installations, and even the White House as part of a roundtable on college sexual assault held by former Vice President Joe Biden. In an interview with Florida Politics, the Clearwater native said she hasn't decided whether she will enter the race, but that she's "definitely giving it some serious consideration." She said she'll make the call within the next few weeks.
— STATEWIDE —
"Scott urges quick action on agriculture aid" via the News Service of Florida — Scott is asking U.S. Agriculture Secretary Sonny Perdue to move quickly to get disaster-relief funding into the hands of Florida citrus growers, as it may be another three months before farmers can start to apply for the money. In a letter, Scott also asked Perdue to "customize federal aid for Florida citrus growers" to meet their needs. "Many growers, both large and small, in Florida are awaiting details on the USDA's (U.S. Department of Agriculture's) plan to distribute funding," Scott wrote … Perdue announced that a program to distribute $2.36 billion to farmers in Florida and other areas would be running by July 16. The agriculture aid is part of a $90 billion disaster-relief package signed by President Trump in February.
"Tampa's Joe Redner wins 'home grow' marijuana suit" via Jim Rosica of Florida Politics – A Tallahassee judge has ruled in favor of Tampa strip club mogul Joe Redner in his fight against the state to grow his own medical marijuana. Circuit Judge Karen Gievers' order was released Wednesday. The state immediately filed a notice of appeal to the 1st District Court of Appeal. The notice said it would "automatically operate as a stay (that is, a delay of the effect of the order,) pending appellate review" … Her order allows Redner to "possess, grow and use marijuana," but only for "juicing," the form that Redner's doctors have told him works best for his treatment, and not for more than eight ounces daily. Further, it's not clear from the order whether her holding is limited to Redner, or applies to all medical marijuana patients in the state. "The constitution says what it says, and the judge recognized that," Redner said in a statement. "I've been saying all along: The Department of Health and the Legislature can't take away the rights that the constitution gives you."
"Report dives into the weeds on workers' compensation medical cost containment" via Michael Moline of Florida Politics – Want to find out how Florida's workers' compensation system regulates pharmacy fees, as compared to other states? Provides treatment for PTSD? Manages the cost of hospital inpatient and outpatient fees? The annual report from the Workers Compensation Research Institute, released this week, spells out all of that and more. It's intended as a one-stop resource for regulators, journalists, and other parties grappling with the messy details of workers' comp policy.
"Ethan Coley's home was a chaotic mess when child welfare visited. Then came the real horror." via Carol Marbin Miller of the Miami Herald — Ten days after Ethan Coley's birth, on Dec. 27, 2016, child welfare caseworkers made an unannounced visit to his mother's Florida City home. In oddly unclinical language, one wrote that she "almost passed out" when she observed what was going on. Fast forward 60 days. The Department of Children & Families, amid a separate child abuse investigation, issued a report on the family that included this notation: "At this time, there are no concerns as to the children's safety in the care of the mother." Eleven months later, Ethan was dead. He was grievously scalded in a bathtub accident. Ethan suffered as his mom, fearful of losing her children again, opted not to seek medical care for her toddler. Eventually, she dropped Ethan off with a friend, in whose arms the baby died. Christina Hurt was charged with manslaughter, later upgraded to second-degree murder. George Sheldon, a former DCF secretary who now oversees Our Kids, said records make clear that "this mom was unequipped to deal with some of the issues in her family … As a result, what happened in this case happened."
— IF YOU READ ONE THING —
"Electoral map scrambles race for Senate presidency" via Florida Politics — While Naples Republican Kathleen Passidomo is now the slight front-runner to hold the gavel beginning in 2022, she and her GOP colleagues must first navigate two election cycles in which control of the Senate could be at stake. The consensus that Passidomo is leading the race gelled last week when Senate leaders and elite-level lobbyists raised money for the Florida Republican Senatorial Campaign Committee at a series of events in Nashville. With the twang of country music in the background, a handful of Senators and other Adams Street players talked openly about two factors driving the race in Passidomo's direction. The first is Dana Young bowing out of the race and squarely backing Passidomo. Sources close to both Passidomo and Young say that the Tampa Republican has, indeed, signed a pledge card for Passidomo. The second factor has a tinge of post hoc ergo propter hoc, specifically that since Travis Hutson was not able to win his own class, he could not win the race at large. As previously reported on Florida Politics, state Democrats are systematically laying out a plan to recapture the upper chamber. They hope to win at least four of seven battleground seats on the ballot in 2018. Even if Democrats fall short of winning control of the Florida Senate, the results in competitive seats could impact Passidomo versus Hutson (assuming Passidomo doesn't have the race locked-up by November. If Keith Perry loses his re-election bid, Passidomo would have a hammerlock on the contest, but her chances could be hurt if Young were to lose.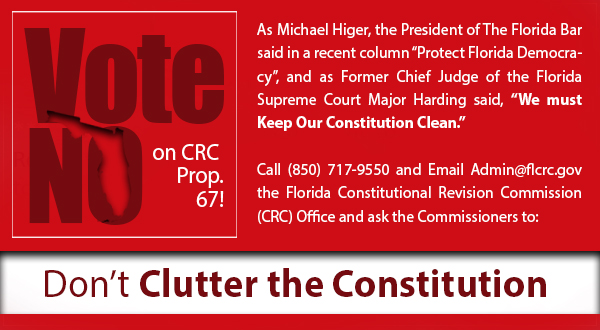 — WORTH A CLICK —
The legacy of oysters in the Apalachicola Bay shapes a slice of Florida's dynamic culture and history — but it's also rife with conflict and tragedy. 
"Shell Game," published recently by Laura Reiley of the Tampa Bay Times, tells the story of T.J Ward. He's descended from a long line of Apalachicola oystermen and finds himself reluctantly adapting to emerging aquaculture trends, leaving behind his once-prosperous oyster hunting heritage. 
"Embracing the fastest-growing form of food production in the world, he is trying oyster aquaculture," Reiley writes. "One foot in oyster hunting, one in oyster farming, his story sits where hidebound tradition butts up against new technology." 
Quotable quotes: "Look, there is no tougher human being on the planet than an Apalach oysterman," Agriculture Commissioner Adam Putnam told the Times. "They will persevere, endure and survive. (But) there are new methods to continuing their livelihood and they have not adopted them. It's their right to do that, but they're the only ones to take that approach. They have the right to change their opinion."
Backdrop: The BP oil spill, a decades-long tri-state water dispute, questionable state remedies and territorial battles between oystermen all are looped into the feature for context.
Looking ahead: "The rest of the country is waiting to see if Florida oyster aquaculture takes," writes Reiley. An excess of undeveloped coastal land combined with shallow and warm waters could make oyster aquaculture a cash crop in the Sunshine State.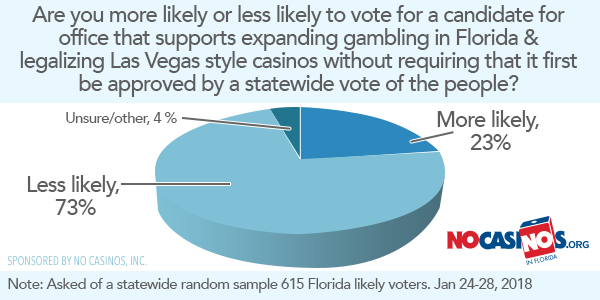 — OPINIONS —
"Frank Cerabino: Scott's navy ball cap? It makes this Navy vet want to barf" via the Palm Beach Post — There's a lot less there than meets the eye. Scott spent a grand total of 29 months in the Navy — getting an early exit from his first enlistment. It was during the Vietnam War, but he never got closer than Bermuda on the Navy frigate U.S.S. Glover, which spent most of the time in dry dock in Boston. After becoming governor, Scott was given a model of the Glover by The Jacksonville Historic Naval Ship Association. It's one of the rare times Scott actually talked about his time in the Navy. "I made more money selling soft drinks on the ship than I did getting my pay." So Naval service taught Scott how to price gouge in a captive market. How inspiring. So, to recap, Scott spent less-than-a-full enlistment in the service and what little time he did spend, he figured out how to make more money running a side business. It's too bad all that can't be embroidered on his Navy cap.
"Rachel Sines: Crime victims deserve respect, protections" via Orlando Rising — As someone who has experienced the court process firsthand, I can tell you a victim's suffering does not end with the attack. Rather, it continues as we navigate a complicated criminal justice system which works for the criminal, but not the victim. While the accused have specific protections outlined in the U.S. Constitution, crime victims only receive a single vague sentence in our state constitution with no real means of enforcement. Fortunately, we have an opportunity to strengthen these laws through a Constitution Revision Commission proposal called Marsy's Law (Proposal 96). Marsy's Law would ensure crime victims, or their families in the event of a tragic loss of life, are afforded similar constitutional protections to the accused. Although the criminal's rights would not change or weaken, the two parties will finally be considered equal in the eyes of the law. That means everything to crime victims. We deserve to be seen as those with real emotions who went through a painful ordeal we did not ask for, rather than simply a third party in the case.
— MOVEMENTS —
– "Latest on the legislative staffing merry-go-round" via Florida Politics
New and lobbying registrations:
Taylor Biehl, Jeffrey Sharkey, Capitol Alliance Group: Nimbus Health Systems
Jeff Greene, Jeff Greene & Associates: Green Roads West
Cynthia Henderson, Cynergy Consulting: U.S. Ecogen
Sharon Smoley, Orlando Economic Partnership
Herschel Vinyard, Foley & Lardner: Dewberry Engineering
— ALOE —
"Sandy out, Sara in as 2018 hurricane names released" via Devin Rodriguez of the Tampa Bay Times — Names are only given to tropical storms that have sustained wind speeds higher than 39 mph. These names will stay with the storm as it reaches hurricane strength (maximum sustained winds of 74 mph or higher), so Tropical Storm Chris will become Hurricane Chris as it reaches maturity, the National Hurricane Center explained. Here is a full list of the names that will be used in 2018: Alberto, Beryl, Chris, Debby, Ernesto, Florence, Gordon, Helene, Isaac, Joyce, Kirk, Leslie, Michael, Nadine, Oscar, Patty, Rafael, Sara, Tony, Valerie and William.
"Disneyland now has Dole Whip donuts" via Carlye Wisel of Food & Wine – Disneyland's latest Dole Whip donut concoction isn't just pineapple-flavored, it's a true Dole Whip doppelganger. This sweet new take on one of Disney parks' most popular snacks matches the sweet-and-creamy combination of the historic frozen treat, without the worry of it melting before you finish. Served at Disneyland's donut cart, which is located to the left of Sleeping Beauty Castle, the Dole Whip donut comes topped with pineapple icing and piled high with fluffy meringue; inside it's packed with fruity filling and bits of pineapple, bringing to mind the flavors of the famed Disney treat in a brand-new form. With Disneyland's new mobile ordering, guests will soon be allowed to order the parks' most popular foods — likely including Dole Whip — directly from their phones.