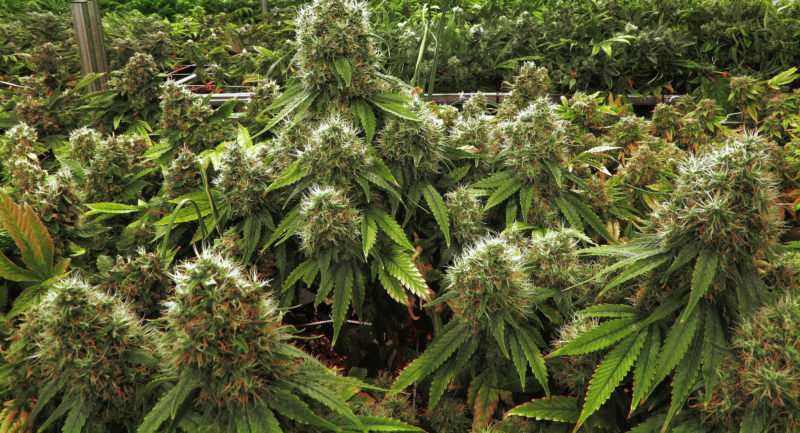 Surterra Wellness, a medical marijuana provider, says it's "joined the fight to allow direct-to-patient sales of full cannabis plants," according to a Tuesday press release.
Surterra filed a "petition to intervene" in an administrative action by Trulieve, another Florida provider, to let medical marijuana treatment centers (MMTCs) "sell whole-plant cannabis."
But Trulieve's head later on Tuesday said she doesn't want the help.
Specifically, Trulieve had filed a request to amend its MMTC application, according to Surterra's filing. The action is with the Office of Medical Marijuana Use under the state's Department of Health.
Patients "should be able to obtain cannabis in any format their doctor thinks will work best to treat them," said Surterra CEO Jake Bergmann in a statement.
"The cannabis plant is medicine in its most natural form, and if DOH will allow it, we will provide it for patients."
As an example, Bergmann said many patients turn whole plants into juice, "packed with nutrients and beneficial cannabinoids, without causing any psychoactive effects for patients."
Tampa entrepreneur Joe Redner is awaiting a decision in a related legal battle with the state. Redner is suing to be allowed to grow marijuana for his own personal use.
"Joe Redner is suing the state and reached out to us to ask if we would sell seeds, clones and whole plants per his doctor's recommendation," Trulieve CEO Kim Rivers said in a statement sent to Florida Politics later Tuesday.
"We filed an amendment to our application to ask to be able to sell these products," she added. "But we aren't suing the state and there isn't a proper entry point for another licensee to intervene."