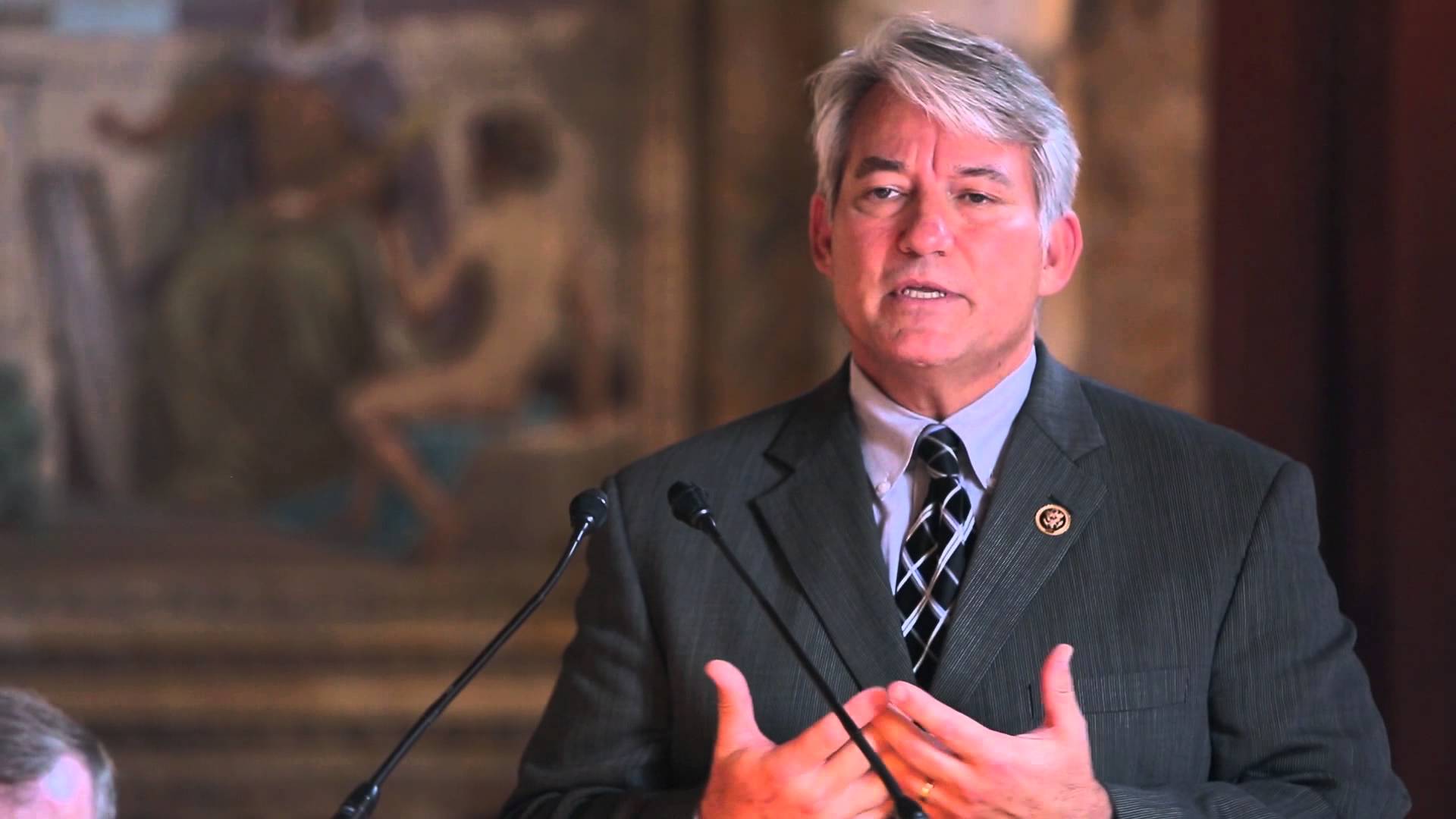 Congressman Dennis Ross will not seek re-election in 2018.
The Lakeland Republican will not seek another term in Florida's 15th Congressional District, which covers parts of Central Florida, ending a 16-year career in elective offices.
"But I got up Sunday morning and I'm reading my emails and the news and seeing what I need to do looked outside and said 'My God, it's beautiful today,'" Ross told POLITICO. "'I gotta go out there and see that.' And I thought to myself, it's time. It's time. It's time to move on."
Ross, 58, was elected to Congress in 2010 after eight years in the Florida Legislature.
He told Florida Politics Wednesday: "It's time. Cindy [Ross' wife] and I have talked about this for some time. I planned on ten years, but after eight with both my sons getting married within the year and having accomplished what I had hoped, it's time,"
Ross, a senior deputy whip in the House, said he plans to work hard to see other goals of the GOP House leadership accomplished before he leaves.
"Polk County has a significant role in this district, and I intend to campaign for my successor," he added.
He said his decision was a personal one. It comes on the same day Republican House Speaker Paul Ryan announced his decision to retire at the end of the term this year.
Both men cited family as one of the key reasons.
Close supporter Dena DeCamp, president of the Florida Federation of Republican Women was quick to point out that Ross' retirement had nothing to do with President Donald Trump.
"Dennis kind of hinted to me last year he was thinking about it," she said. Again, he is not leaving because of Trump.
(In fact, Ross told this reporter in 2016 he had no intention of making it "a lifetime career.")
DeCamp said she is not worried about Republicans losing the seat.
'"There are a lot of Democrats running, but that won't make a difference," she said. "This is a solid Republican district, and there have always been a lot of Democrats who voted for Dennis."
But is it still a Polk County seat?
Over the years Ross has been in the seat, the district has changed from the commanding position Polk County voters held in the early years of his congressional terms. His incumbency and voter satisfaction continued to ensure his re-election.
But Polk voters now only make up 40 percent of the district, with the bulk now in eastern Hillsborough and a small amount stretching to Clermont.
"I don't believe in the Blue Wave," DeCamp said. " That was just made up by the media. Dennis has done a great job for us representing the people of this district. He has supported conservative issues, the Second Amendment, and tax cuts."
Ross said he plans to return to practicing law when his term expires in January. And he said he plans to pursue his passion for promoting civics education in high schools and colleges. He said he is concerned about the lack of teaching on the topic.
"It is so important that kids understand the process and that we are all a part of it," Ross said.
Ross told POLITICO Florida he doesn't have a favorite candidate to follow him. Possible successors include state Sen. Kelli Stargel, Polk County Sheriff Grady Judd (who, through a spokesperson, said he "will never run for a different public office, and that includes Congress.") state Rep. Ben Albritton, former state Rep. Neil Combee and state Sen. Tom Lee.
Republican leaders reached Tuesday also mentioned former state Rep. Seth McKeel of Lakeland as a potential candidate from Polk County for the GOP primary in CD 15.
McKeel, 42, was a Republican member of the Florida House of Representatives from 2006 to 2014,  and had served on the Lakeland City Commission for six years prior to the Legislature.
He earned the respect of Republican leaders in Polk and Hillsborough counties when he stepped in to heal the rift between University of South Florida President Judy Genshaft and the Hillsborough delegation between Senate Appropriations Chairman JD Alexander, a Lake Wales Republican, and the members of the Polk legislative delegation.
The negotiation gave birth to Florida Polytechnic University in Lakeland and the elimination of the USF Lakeland campus.
"All I've ever wanted to be, is Sheriff of Polk County." – Grady 😀

— Polk County Sheriff 🚔 (@PolkCoSheriff) April 11, 2018
In making the announcement, Ross joined Republicans Ileana Ros-Lehtinen, Tom Rooney and Ron DeSantis in deciding against seeking re-election to congressional seats this fall. Like Ross, Ros-Lehtinen and Rooney have not disclosed any other political plans, while DeSantis is running for governor.
Ross was elected to the Florida House in 2000 and served four terms in Tallahassee. Ross' congressional website recounts how he was stripped of a state House committee chairmanship in 2007 for voting against a bill that made the state-backed Citizens Property Insurance Corp. "the largest property insurer in Florida. For voting against his party and with his free-market principles, Dennis was stripped of his chairmanship and many said his career was over."
Ross won his first congressional election by 7 percentage points over Democrat Lori Edwards, but he never faced a close race in getting re-elected three times.
—
Material from the News Service of Florida was used in this post.