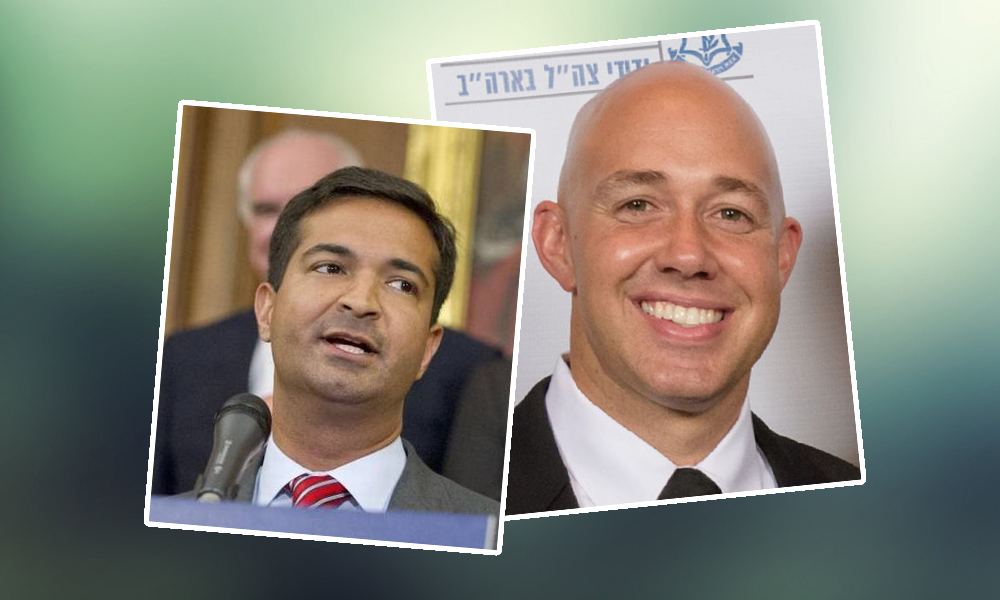 Republican U.S. Reps. Carlos Curbelo and Brian Mast are set to get some re-election support by way of ads paid for by The Congressional Leadership Fund, a Republican super PAC.
The Florida ads are part of a $48 million media buy – $38 million for TV ads and $10 million for digital – supporting Republican incumbents in 30 congressional seats nationwide.
CLF will spend $1.67 million buying time on Miami-Dade airwaves in support of Curbelo, who holds Florida's 26th Congressional District. The group also has CD 26 down for its digital ad buy, though it didn't break down digital spending by districts.
The CLF buy comes a day after a separate political committee announced a six-figure ad buy touting Curbelo's record on climate change.
Florida's 18th Congressional District, held by Mast, is not among the 20 districts getting TV support, but will be part of the digital ad buy.
Curbelo and Mast are the two most vulnerable incumbents in the state this cycle – Curbelo more so.
The second-term Congressman is one of 23 House Republicans nationwide who holds a seat won by Hillary Clinton in 2016. CD 27 did the same, and to a greater degree, though longtime Republican U.S. Rep. Ileana Ros-Lehtinen is not running for re-election.
Most political oddsmakers, including the Cook Political Report and Sabato's Crystal Ball, list the CD 26 seat as a "toss up" in the fall. That's partly due to Curbelo's strong crossover appeal – while Clinton carried the South Florida seat by 16 points, voters also re-elected Curbelo over former Democratic U.S. Rep. Joe Garcia by 12 points.
A few Democrats have filed for the seat, though Debbie Mucarsel-Powell is Curbelo's likely opponent on Election Day.
Mast is the next most vulnerable Republican in the state, but there's a rather large gap between Democrats' odds in CD 18 and CD 26.
CD 18 went plus-9 for Donald Trump, and Mast ran one point ahead of the top of the ticket, easily dispatching Democratic nominee Randy Perkins with a 10-point win.
Still, the district was held by former Democratic Rep. Patrick Murphy for two terms and Democrats are optimistic they can take it back. Lauren Baer and Pam Keith are running in the primary, and four months out, Baer looks like she has the edge.
Sabato's Crystal Ball lists CD 18 as "likely Republican," as does the Cook Political Report.