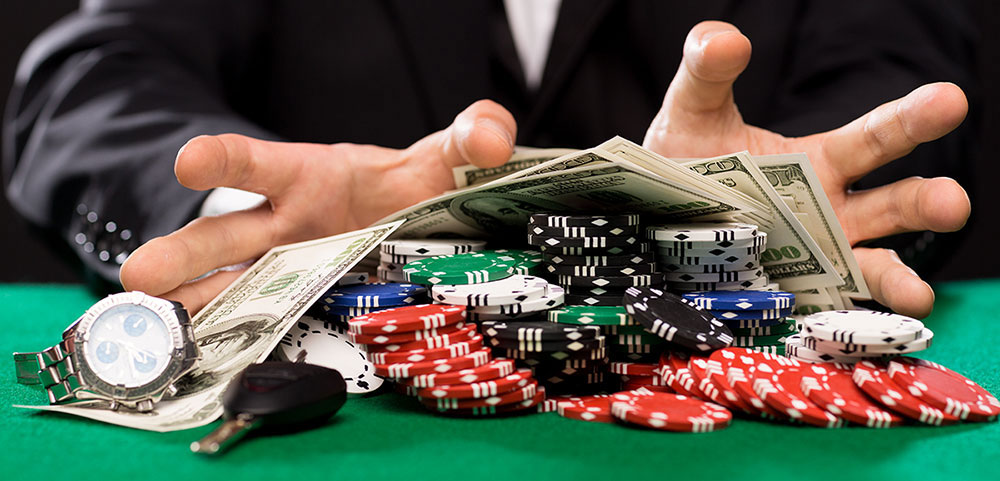 It's another happy day at Hard Rock.
Gov. Rick Scott Wednesday announced an agreement between the state and the Seminole Tribe of Florida that "extends the Tribe's current commitment to make (gambling) revenue sharing payments to the state through May 2019." The tribe operates Hard Rock-branded and other casinos in Florida, including the flagship Hard Rock Tampa location.
That means the flow of money, now $19.5 million a month with a balloon payment at fiscal year's end, will continue through Scott's last term as Governor, which ends next January, and past the 2019 Legislative Session set for March-April.
It also is well after the November election, which includes a proposed constitutional amendment that would require a statewide vote to approve any future expansions of gambling.
"This agreement does not make any changes to state gaming law or expand current gaming operations in Florida in any way," a press release from the Governor's Office said. 
Sources in the gaming industry, moreover, said Scott's deal with the Seminoles wouldn't affect plans by the Legislature to call a Special Session to address unresolved gambling issues.
One source said Senate President-designate Bill Galvano and House Speaker-designate Jose Oliva, set to take over their chambers after the November election, now are "fully engaged" and were aware of the Seminole deal, finalized around 4 p.m. Tuesday.
"This development shows good faith on the part of the Tribe to continue to partner with the State of Florida," Galvano said in a statement later Wednesday. "This news also helps provide predictability with regard to our state revenues. However, discussions with regard to Special Session will continue."
Coincidentally, minutes after the announcement, Hard Rock International — the hotel and casino conglomerate owned by the Tribe — separately announced a grand opening date of June 28 for its new Hard Rock Hotel & Casino Atlantic City, formerly the Trump Taj Mahal.
"Since I took office, the Seminole Compact has generated more than $1.75 billion which has helped our state make historic investments in things like Florida's education and environment," Scott said in a statement.
"With today's agreement, revenue sharing payments from the Tribe will carry on as the Florida Department of Business and Professional Regulation (DBPR) continues its work of aggressively following and enforcing Florida's strict gaming laws and rules."
Added Seminole Tribe of Florida Chairman Marcellus Osceola Jr.: "The Tribe is committed to its long term compact with the State of Florida and intends to continue making revenue sharing payments as spelled out in the agreement.
"The gaming compact, which runs through the year 2030, is good for the people of Florida and good for the members of the Seminole Tribe," Osceola said. "The Tribe is investing more than $2.4 billion to expand its Seminole Hard Rock Casinos in Tampa and Hollywood and is hiring thousands of Floridians to fill jobs in construction and as permanent team members."
The Tribe paid a little more than $290 million last fiscal year into state coffers as part of a 2010 agreement, the Seminole Compact, that guarantees it exclusivity to offer certain games, particularly blackjack. (Exclusivity essentially means freedom from competition.)
Though the Tribe and the state settled a lawsuit over blackjack, allowing them to offer the game till 2030, the Tribe's continued payments to the state are contingent on state gambling regulators promising "aggressive enforcement" against games that threaten their exclusivity.
The sides had been in a "forbearance period" that ended March 31, after which the Tribe was entitled to stop paying. Attorney Barry Richard, who has long represented the Tribe, told Florida Politics earlier this month the Tribe would not stop paying.
The agreement disclosed Wednesday extends that forbearance period.