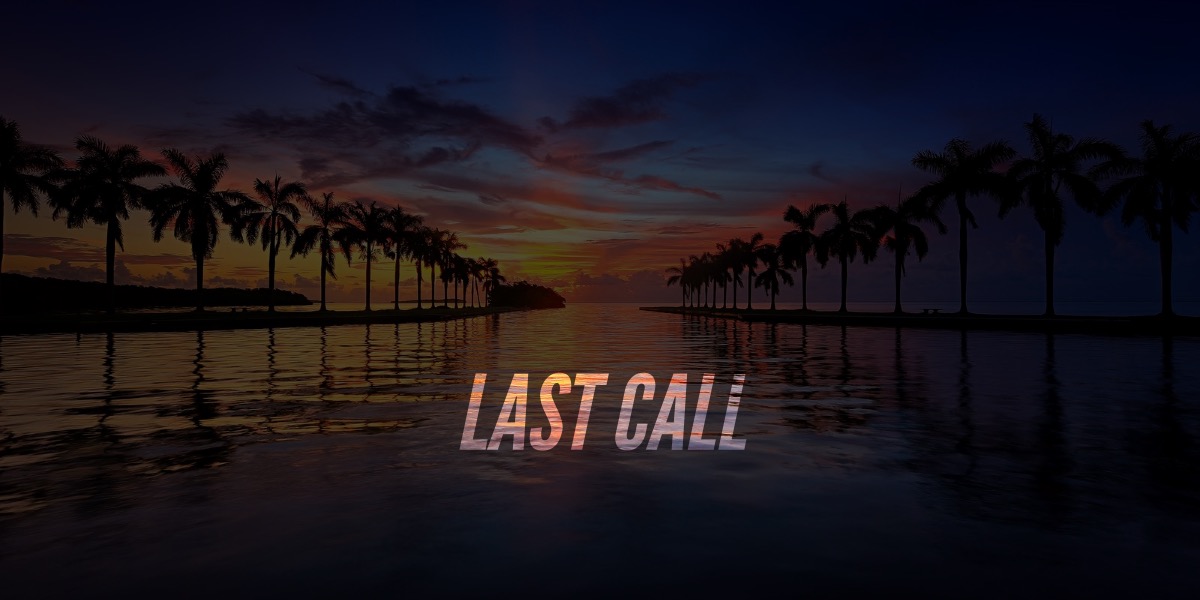 Last Call — A prime-time read of what's going down in Florida politics.
First Shot
The Legislature had its say; now the work of addressing gun violence in schools will be tackled by a group of law enforcement professionals, school administrators, parents, and others.
The first meeting of the Marjory Stoneman Douglas High School Public Safety Commission is set for Tuesday, beginning at 8:30 a.m. at Broward College North Campus.
"With the organizational business associated with the first meeting, the Commission agenda is full," a news release said. "There will be a limited amount of time for public comments and a media availability. The Commission may choose to expand these times on future agendas if necessary."
Following the public meeting, the Commission "will travel to Marjory Stoneman Douglas High School in Parkland for a closed law enforcement sensitive briefing," the release added.
The panel was formed as part of mental health and school safety legislation passed this year after the Valentine's Day shooting at the Broward County high school that killed 17 and wounded 17 more.
The Florida Channel will be livestreaming the public meeting here. The commission's website is here.
Evening Reads
"Rick Scott's term limits idea: Hugely popular and highly unrealistic" via Steve Bousquet and Alex Leary of the Tampa Bay Times
"Andrew Gillum launches new web ad 'Opportunity'" via Steven Lemongello of the Orlando Sentinel
"Adam Putnam drops nearly $630,000 for first TV ad" via Matt Dixon of POLITICO Florida
"Gwen Graham says she gets it — politics is a contact sport" via Mitch Perry of WMNF
"Florida takes important step toward data-driven criminal justice policymaking" via Len Engel for The Hill
"NRA supporters hot and bothered over YETI coolers" via Dara Kam of the News Service of Florida
"Lockup guard slugged this skinny kid. Prosecutors say it's justified. Here's the video" via Carol Marbin Miller of the Miami Herald
"Jackie Pons lands VP job with New York company" via Jeff Burlew of the Tallahassee Democrat
"Judge who berated frail defendant moves up retirement" via Rafael Olmeda of the Sun Sentinel
"Gas prices are a four-year high across Florida. So what's going on?" via Mike Garbett of the Bradenton Herald
Quote of the Day
"The process of the groupings has been criticized by some in the media and some in the special interest group category. But I don't think you'll find a commissioner who'll say they weren't heard, or that the process stymied them. Certainly, not everybody got their way, including me. But I felt like my voice was heard, and I'm quite certain others feel the same way." — Brecht Heuchan, chair of the Constitution Revision Commission's Style & Drafting Committee, which bundled 20 different issues into eight amendments.
Bill Day's Latest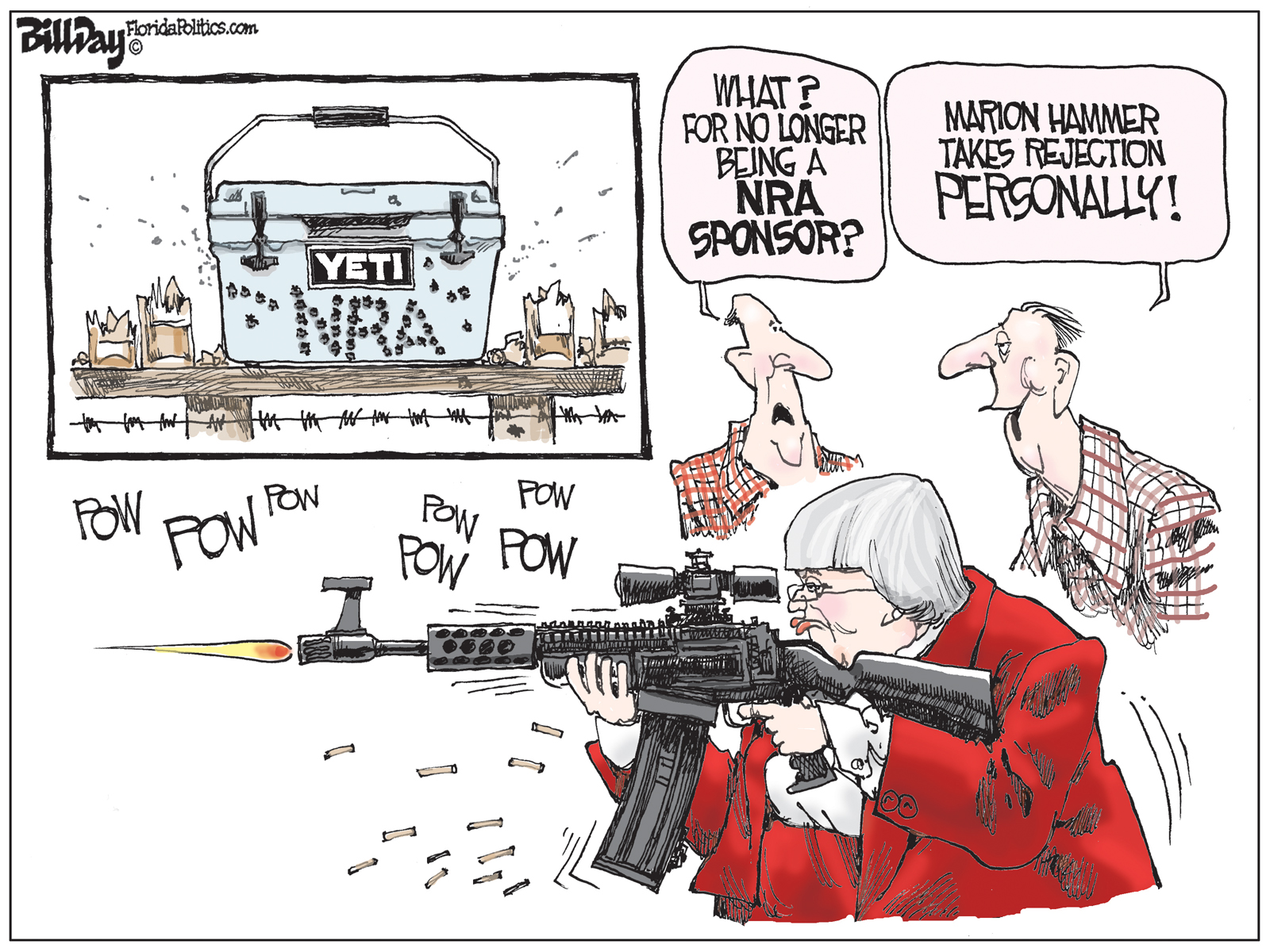 Breakthrough Insights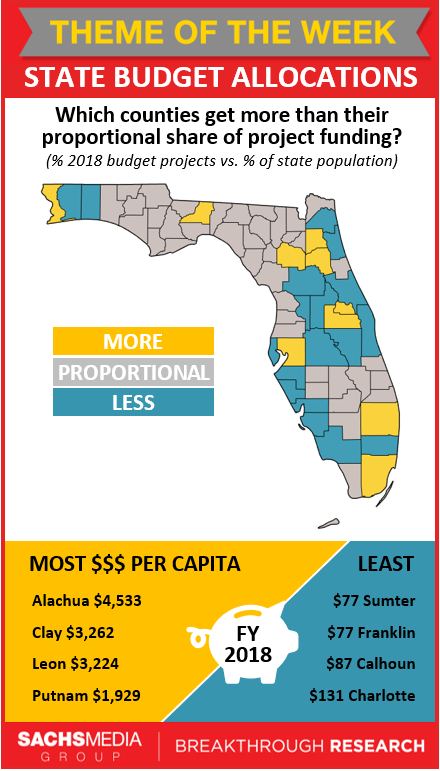 Wake Up Early?
The Marjory Stoneman Douglas High School Public Safety Commission, which was created after the Feb. 14 mass shooting that killed 17 people at the Broward County school, will meet, at 8:30 a.m., Broward College North Campus, OMNI Auditorium, 1000 Coconut Creek Blvd., Coconut Creek.
The Governor's Panel on Excellence in Long-Term Care will hold a conference call to review applications for nursing homes to be considered for gold-seal awards at 8:30 a.m. The call-in number is (888) 670-3525 and the dial-in code is 8050334011.
Republican candidate for governor Adam Putnam will join supporters for a Bradford County Grassroots BBQ. That's at 6 p.m., Belle Oaks Barn, 11800 SW 157th Lane, Brooker. If you plan to attend, please email [email protected] by 10 a.m. Tuesday.
The state Elections Canvassing Commission will certify the results of the April 10 special election in Palm Beach County's Senate District 31. Democrat Lori Berman won the election. That's at 9 a.m., Cabinet meeting room, the Capitol.
Author Peter Schweizer, president of the Governmental Accountability Institute, is slated to speak to the Capital Tiger Bay Club. That's at 11:30 a.m., Donald L. Tucker Civic Center, 505 West Pensacola St., Tallahassee.
Omarosa Manigault-Newman, a former high-profile adviser to President Donald Trump, is slated to speak at the Tiger Bay Club of Central Florida. That's at noon, Country Club of Orlando, 1601 Country Club Dr., Orlando.
Staff members for U.S. Sen. Marco Rubio will hold "mobile" office hours in Orange County. That's at 2 p.m., Beaches Branch Library, 600 Third St., Neptune Beach.
Gov. Scott will host a campaign roundtable with Pensacola business leaders, held in one of the recently announced low-tax Opportunity Zones. That's at 3:30 p.m. CDT, Pete Moore Chevrolet, 103 N. New Warrington Road in Pensacola.
Tampa Republican Dana Young is holding a fundraiser to kick off her re-election bid in Senate District 18. That's at 5 p.m. at the Tampa Yacht & Country Club, 5320 Interbay Blvd. RSVP with Kristin Lamb at [email protected].