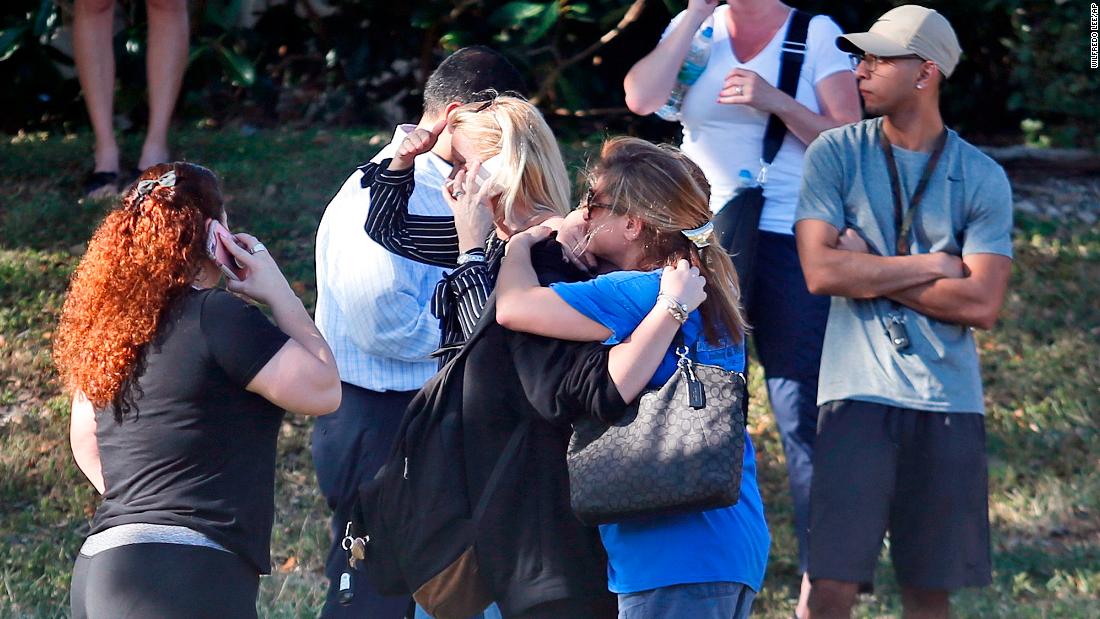 The loss of life is priceless, but it seems the federal government is looking to mitigate other, tangible costs of the Marjory Stoneman Douglas High School shooting that left 17 dead.
On Monday afternoon the Department of Justice Bureau of Justice Assistance, or BJA, announced it would award a $1 million grant to the Florida Department of Law Enforcement to help cover expenses incurred by area first responders following the shooting.
Specifically, the award will help the state, City of Parkland and Broward County pay salary and overtime expenses created by the shooting. A news release from the Justice Department said the money would help "defray costs" for personnel of the 18 agencies recruited for help.
U.S. Attorney General Jeff Sessions, who heads the Justice Department, spoke fondly of law enforcement and saw the grant as a follow-through on a promise made shortly after the Valentine's Day massacre.
"As I told our state and local partners back in February, the Department of Justice stands ready to help them in any way we can," Sessions said in a prepared statement. "Today we offer $1 million to support the police who have been working overtime in the aftermath of this tragedy. They can be sure about this: we have their backs."
In a media appearance following the shooting, Time magazine reported Sessions also promised to reverse mass shooting trends and increase gun prosecutions.
The money will be funded through the Byrne JAG Program. Administered by BJA, the program is authorized by law to cover "precipitous or extraordinary increases" in crimes such as mass violence, according to the Justice Department's news release.
Immediately after the shooting Attorney General Pam Bondi announced the state would cover funeral costs for each victim and counseling for survivors. The Florida Legislature passed and Gov. Rick Scott signed into law a $400 million school safety package to harden schools and address mental health issues to prevent other school shootings in the state.