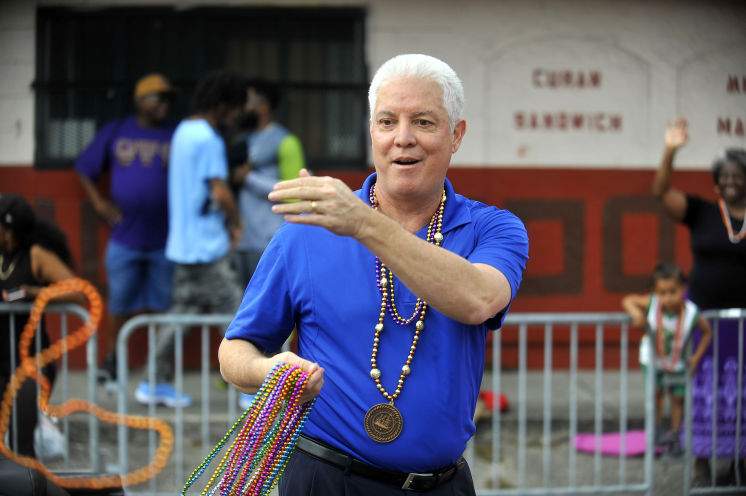 The official entry of Mike Suarez into the field campaigning to be Tampa's next mayor is expected, as Florida Politics reported, as soon as today.
Suarez, a city council member, has long been expected to join what is becoming an increasingly crowded and interesting field.
So far, former Tampa Police Chief Jane Castor, District 4 Councilmember Harry Cohen, and former county commissioner Ed Turanchik are in the race along with a human named Michael Hazard and businessman Christopher "Topher" Morrison.
Businessman/philanthropist David Straz has been the subject of rumors about running, and last week he did change from Donald Trump supporter to a registered Democrat – for what that's worth. Although the mayor's race is officially non-partisan, no Republican has ever won.
Bob Martinez, who became the Republican governor of Florida, was known to be a Democrat when he successfully ran to be Tampa's mayor in 1979. He changed parties after meeting Ronald Reagan, but I digress.
We're talking about today's mayor's race in Tampa. It's a lot bigger job than cutting ribbons and passing proclamations.
"Don't tell me what you're going to do, tell me how you're going to fund it," long-time Tampa City Council member Charlie Miranda said. "Whoever he or she is going to face a billion dollars in infrastructure needs in water and sewer. One billion, with a B."
Even against that, this looks like one of the strongest fields in recent memories.
Start with Castor, who served six years as Buckhorn's police chief. He coaxed her into staying on an extra year with a special services contract after she reached her planned retirement. Needless to say, he is a big fan.
"She's solid. She's consistent. She's a known commodity. She has proven she can run a big, big department with a big budget," he said.
"And I have seen her in this city's best of times, and certainly in its worst of times. She's unflappable. She did a good job for me, and I think by extension she will do a good job for the community."
Notably, Buckhorn did stop short of a full endorsement.
Castor has been meeting for months with community groups. Although this is her first try at elected office, she has a strong team to back her candidacy as well as a track record as an effective manager.
Running a major city's police department is not a challenge for the meek.
"It's the toughest department out of all the departments I have. Given the nature of what they do and the types of personalities you deal with in public safety, managing and balancing that relationship with the community, it's complex," Buckhorn said.
"It is very, very challenging. When it goes bad, it can go really, really bad. But when it goes good, it has a lasting impact. Certainly, for the six years she worked for me I never worried about the police department."
Turanchik, who served previously on the Hillsborough County Commission, raised more than $100,000 in the first month since declaring his candidacy in February.
"The field may even get stronger and larger," Miranda said. "But the public has to look at themselves in the mirror and decide what they want, and how they want to pay for it."
Buckhorn's nearly two terms as Tampa's mayor has been about the rebirth of the city's once-dormant downtown. The next mayor, which will be chosen in about a year, will be expected to build on that.
The plan for that will be laid out, hopefully in detail, on the campaign trail. One thing is for sure, though.
"It's a strong field, but before I say anything I want to see what they all have to say about what they want to do," Miranda said.
At this point, even as strong as this field looks, everyone should be saying the same thing.