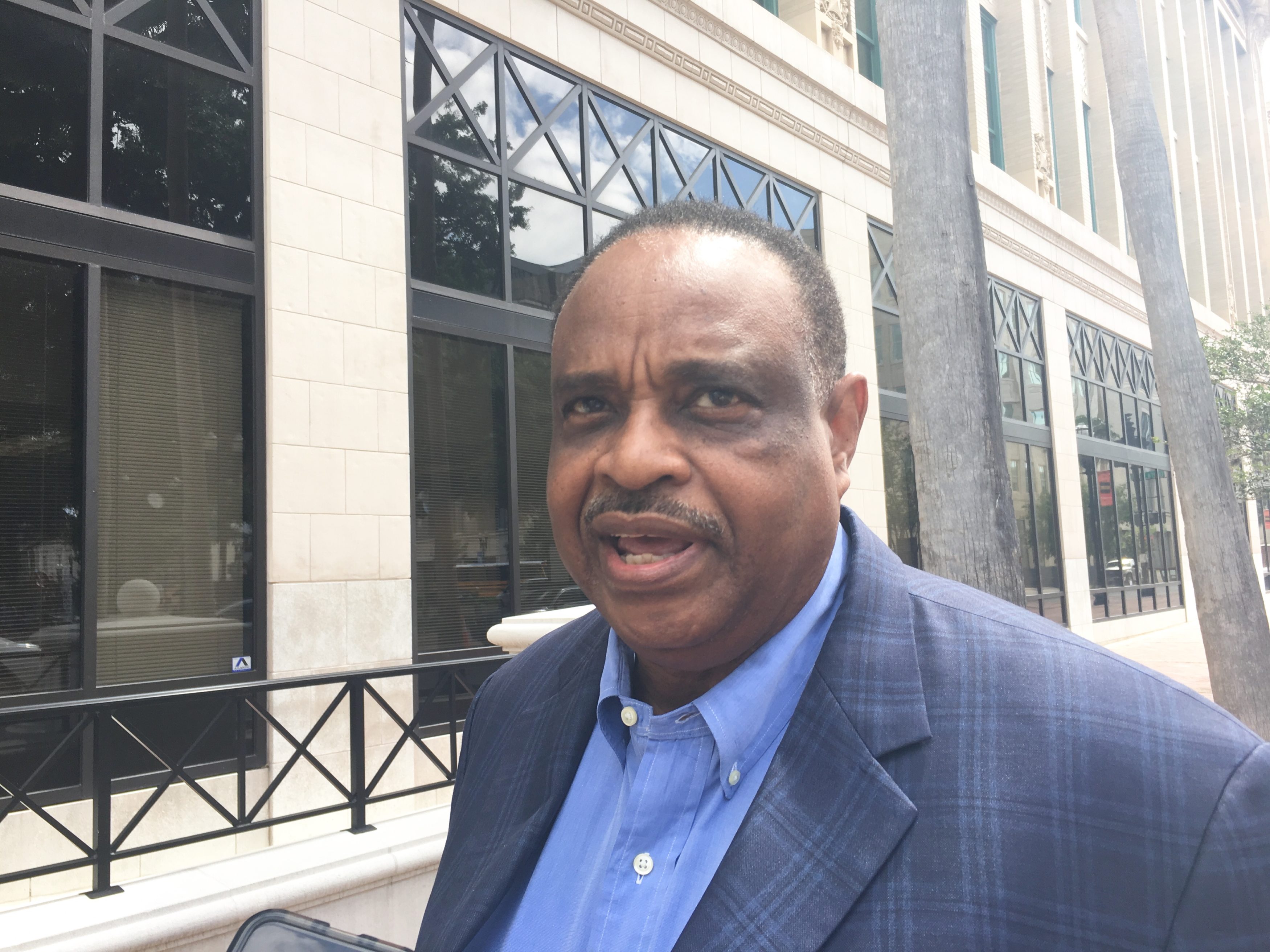 On Thursday, U.S. Rep. Al Lawson talked to Jacksonville media about his congressional campaign against former Jacksonville Mayor Alvin Brown.
Lawson and Brown both qualified this week, setting up a primary election that matches up a Tallahassee politician against a Jacksonville pol in the race for the Democratic nomination in Florida's sprawling 5th Congressional District.
Lawson said he feels "very good" about his chances in the Jacksonville side of the district, where he got 20 percent of the vote in 2016 against then-incumbent Corrine Brown.
"I've been in office a year and four months, and I've been coming over here several times a month," Lawson said, adding that he and Rep. John Rutherford "have been able to do quite a few things here."
"We've got people thinking about Jacksonville. In Congress," Lawson said, "they don't refer to me as from Tallahassee. They refer to me as 'Al Lawson from Jacksonville'."
"I feel pretty confident," Lawson said, "that we're going to work hard and do well. I have the endorsement of every Democrat Congressperson in Florida except two. They said they'd wait until after qualifying [to publicize the endorsements]."
Lawson has started his campaign slowly and with a high burn rate given his campaign's torpidity up until now.
As of the end of March, his campaign had just under $160,000 on hand — roughly half of the almost $320,000 raised, with very little laid out in the way of a campaign infrastructure.
Brown, who raised $167,000 in his first quarter in the race, had almost $128,000 on hand.
When Lawson defeated Corrine Brown, he benefited from several tail winds, such as a Jacksonville spoiler candidate, an incumbent under indictment, and on-hand cash advantage (as Corrine Brown, awaiting a fraud trial, was not able to fundraise.
We asked Lawson if he was worried about not being able to keep up with Alvin Brown in terms of money.
He was not.
"Our campaign's already ramped up," Lawson said. "We're getting ready to open a campaign office here and in the western part of the district. We feel very confident that we have the money that we need. We have a very good budget."
Lawson noted that Brown's strong quarter might be a function of his campaign having "just come out of the blocks," adding that "during this next quarter, we just need 50 or 60 thousand dollars."
"We're in good shape," Lawson contended. "It's a 200 mile stretch between Gadsden and Duval."
"We'd like to see his record. I've got a long record in politics. He only has four years, and it looks like it was a failed administration, simply because he couldn't get re-elected," Lawson said of the candidate he vowed to retire once he got in the race.