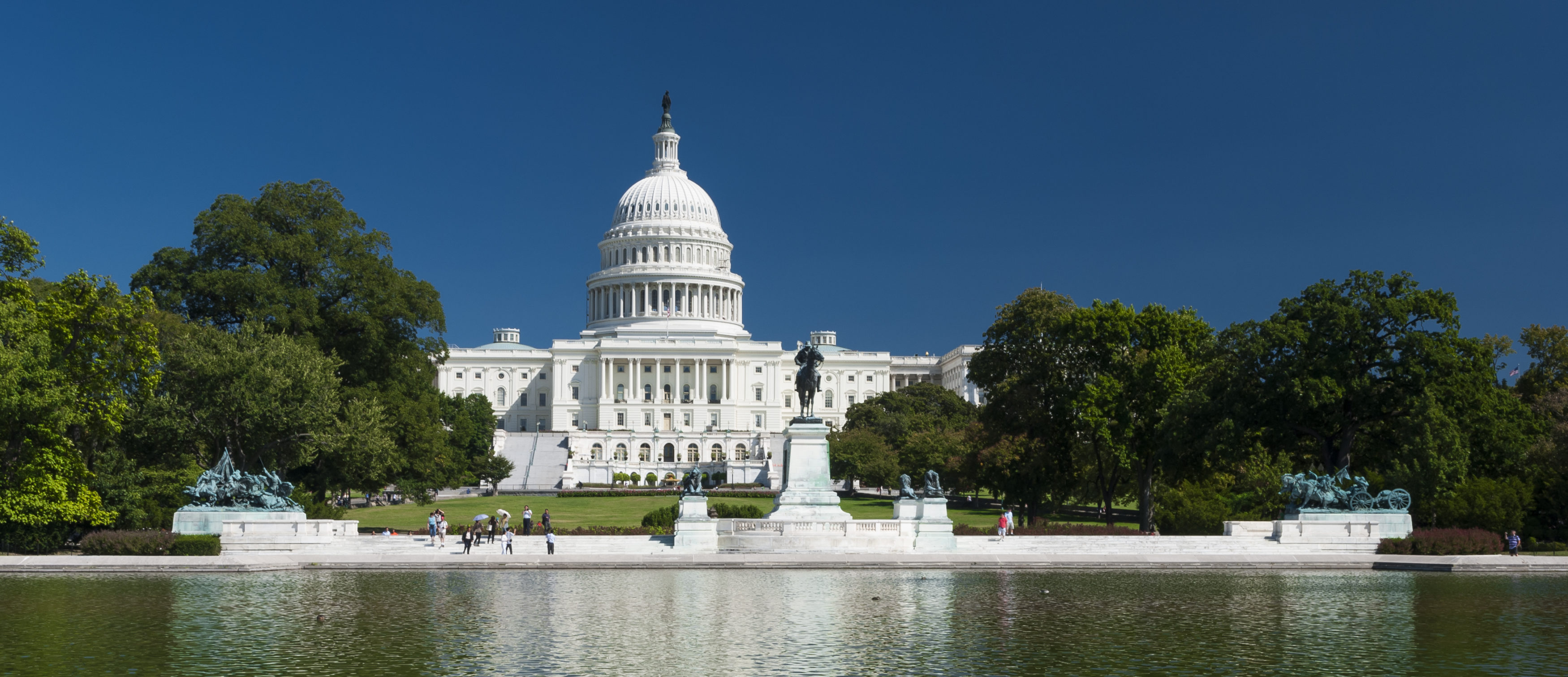 Post-qualifying, congressional campaigns begin next phase
Without a single vote being cast, Rep. Lois Frankel of West Palm Beach and Rep. Kathy Castor of Tampa have been re-elected to another term in Congress. As last week's federal candidate qualifying period came to an end, no one stepped up to challenge either Democrat, thereby ensuring their return to Capitol Hill.
Three other Democrats including Val Demings of Orlando, Alcee Hastings of Delray Beach, and Frederica Wilson of Miami Gardens face only token primary challenges and no Republican opposition. The best Democratic primary features former Jacksonville Mayor Alvin Brown taking on incumbent Al Lawson of Tallahassee (see below).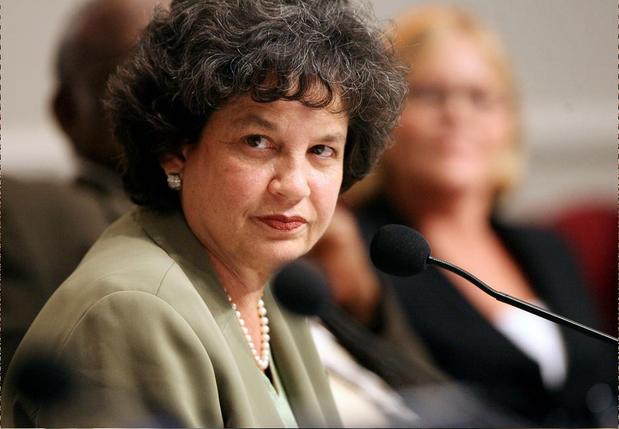 Republican Gov. Rick Scott must get by a primary challenge, before the much-anticipated slugfest against incumbent Dem. Sen. Bill Nelson. If Democrats are to flip the Senate from the current 51-49 GOP advantage Nelson must hold off Scott.
Frankel and Castor are the exceptions and stand in stark contrast to District 27, where 15 candidates will appear on the ballot to replace the retiring Republican Ileana Ros-Lehtinen. Among the five Democrats are front-runners David Richardson and Donna Shalala, while 9 Republicans also qualified including former state Rep. Bruno Barreiro.
Democrats are expected to flip the seat, which went strongly for Hillary Clinton in 2016.
In District 26, which also went for Clinton, Kendall Republican Rep. Carlos Curbelo has a primary opponent, but Democrat Debbie Mucarsel-Powell is the real threat to his drive for a third term.
If Florida is to contribute to the much-ballyhooed Democratic wave in November, the dominoes will need to fall their way. The opportunity is there with two vulnerable incumbents and four GOP open seats.
In addition to Curbelo, Rep. Brian Mast of Palm City will have a three-candidate primary, before taking on who many believe will be Lauren Baer in November. Mast is slightly favored.
The other open seats, in addition to Ros-Lehtinen's, involve districts 6, 15, and 17. Those are currently held by Reps. Ron DeSantis, Dennis Ross, and Tom Rooney, respectively.
District 6 is a Republican-leaning district, but Democrat Nancy Soderberg is expected to roll to the Democratic nomination and pose a strong challenge to whichever of the three Republicans win the primary. District 15 is also a majority Republican district, where three Democrats and 6 Republicans qualified (see below).
District 17 saw two Democrats and three Republicans qualifying to succeed Rooney. State Sen. Greg Steube is the early favorite.
The delegation currently stands at 16 Republicans and 11 Democrats. Should Democrats manage to defeat Curbelo and Mast while picking up Ros-Lehtinen's district, they will have a majority, making it a good bet they will pick up the 23 seats needed to win the House.
It turns into a rout if districts like 6 and 15 and a shocking upset of someone like Vern Buchanan of Longboat Key takes place. It is those kinds of surprises that led to the GOP flipping 54 seats in the 1994 wave and 63 seats in 2010 (plus 6 Senate seats).
While Democrats are excited about their possibilities, they need to hope they nominate quality challengers. If they are counting on an anti-President Donald Trump platform, it is worth noting Trump's job approval numbers are ticking up to the mid-40s.
There is still a long way to go before November.
GOP Congressman calls out Rubio for tax cut comments
Nearly two weeks after his comments on the GOP tax cut, GOP Sen. Marco Rubio is still feeling some of the after effects. A Republican Congressman is the latest to criticize Rubio's statement that there is "no evidence" that workers are benefiting from the tax cuts.
Writing in The Wall Street Journal, Rep. Erik Paulsen offered a mild rebuke of Rubio's assertion. Paulson dismisses the notion that a smaller cut for corporations would have led to a better deal for workers.
"Sen. Rubio is right to want to ensure that America's economic policy favors working families — that's why I supported him during his presidential primary campaign," wrote Paulsen. "But as we continue to work on Americans' behalf, we should recognize the success tax reform has already achieved and use it as a foundation to go further."
As expected, Democrats and editorial cartoonists jumped on the comments, crowing they "could not have said it better." Rubio has sought to mitigate the damage by touting the positive portions of the tax cuts in an op-ed published in the conservative National Review.
Petersen is the Chairman of the bicameral Joint Economic Committee.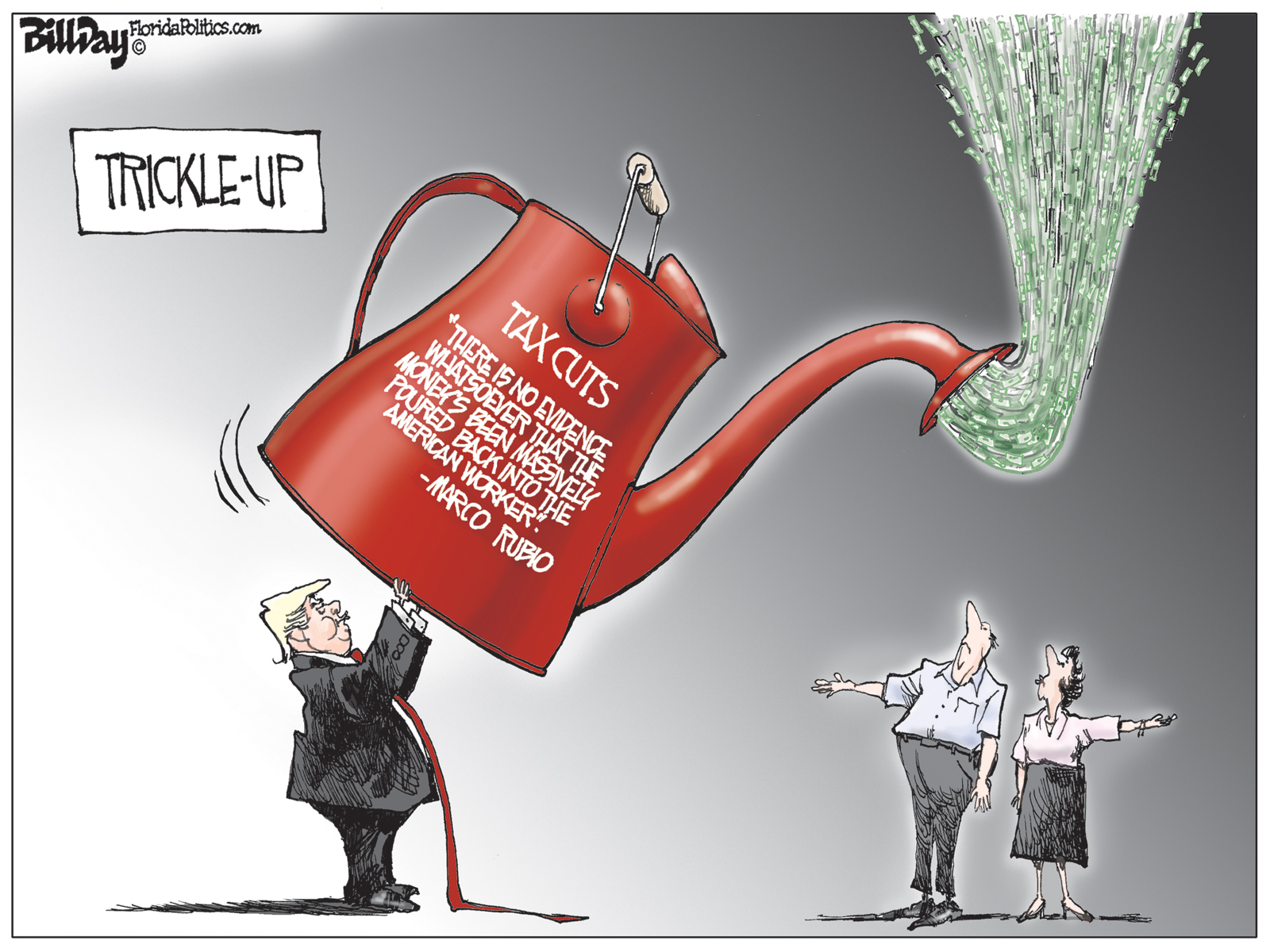 Rubio bill seeks to curb Chinese economic aggression
There is bipartisan agreement that China has aggressively targeted the U.S. through the theft of intellectual property, conducted cyberattacks, and flooded the American markets with artificially low priced products. Trump is taking a tough public stance with China for these policies and now Republican Sen. Marco Rubio is looking to add a tool to help in the fight.
Rubio is introducing the Fair Trade With China Enforcement Act that will accomplish several goals. Among those include banning the sale of intellectual property to Chinese entities, impose a withholding tax on Chinese entities profiting in the U.S. and impose duties on Chinese goods products covering several sectors.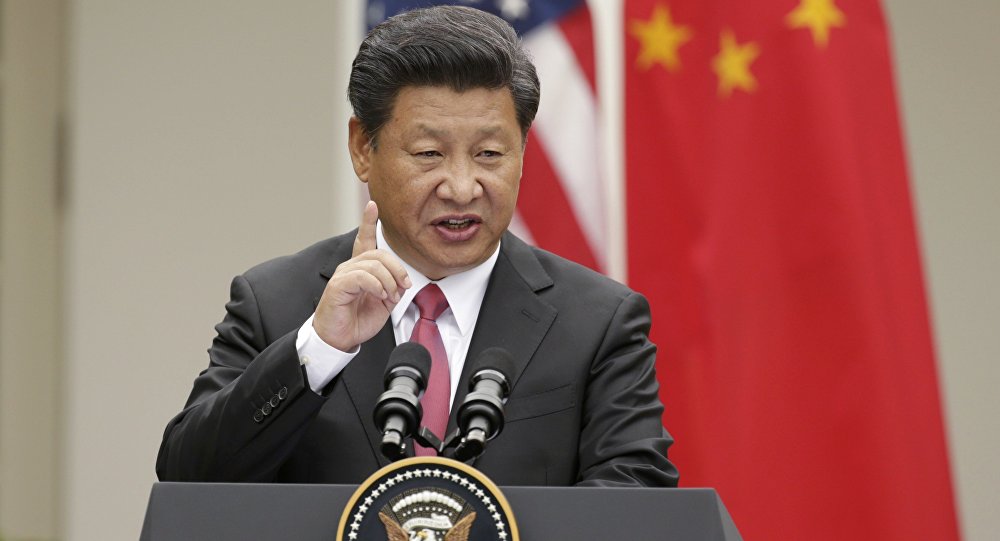 "The American people can see China's malevolent economic behavior most clearly in its theft of our intellectual property," Rubio wrote in a recent Washington Post op-ed. "Chinese theft of American IP alone costs the United States nearly $600 billion annually, eclipsing the combined profits of the top 50 companies on last year's Fortune 500 list."
The issue is one of the higher-profile bipartisan efforts in Congress. Meanwhile, Beijing is certain to be looking to find a way to blunt some of the Trump administration trade threats, but Congress is becoming even more hawkish toward the Chinese government.
Nelson campaign has yet to fully engage
With the race for Senate officially underway for less than a month, comparisons on the content and approach of the campaigns for incumbent Democrat Nelson and GOP challenger Scott. Most would agree that Scott has had a strong start, while many would also agree that Nelson's campaign has looked average by comparison.
Nelson has been doing his job as a Senator, and some say that is the best way to campaign, but perhaps not against a well-funded and aggressive opponent. Nelson has held few, if any, campaign events.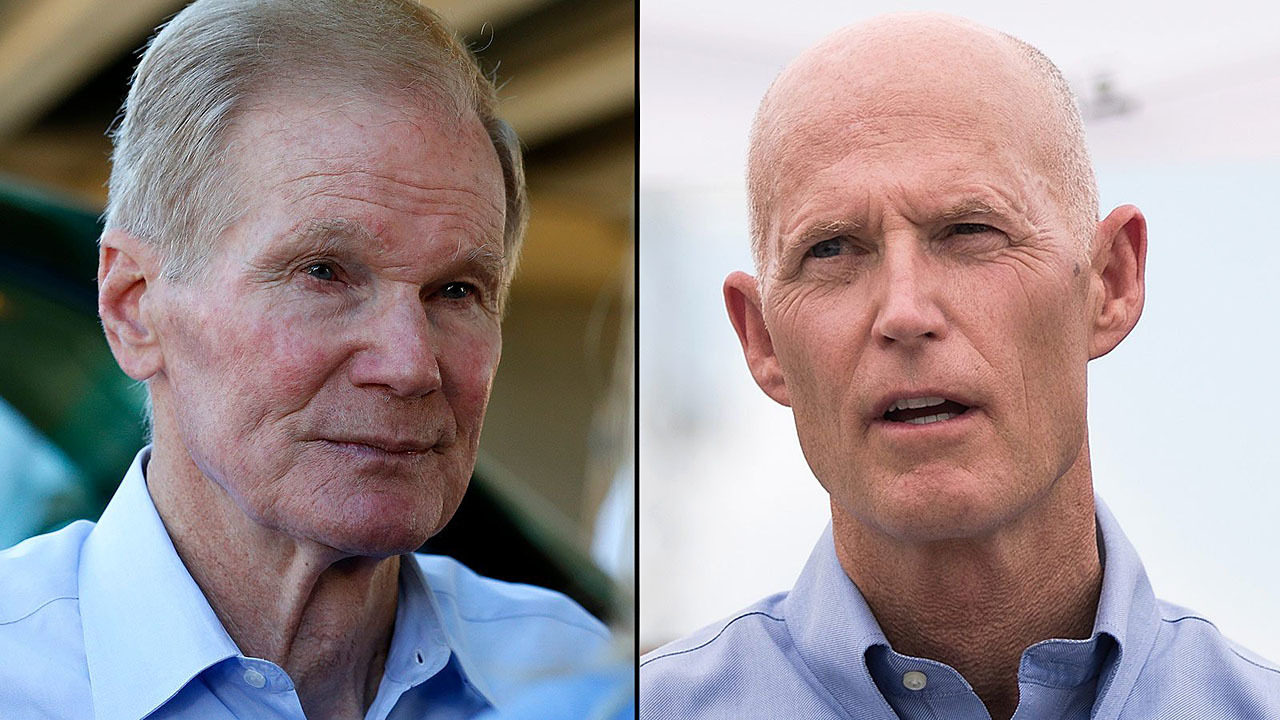 For example, Scott is spending millions on early television advertising. The Tampa Bay Times used the word "overwhelming" when describing Scott's television and campaign activities when compared to Nelson's.
Next week, Scott is traveling to Israel, which should serve as a signal to an important voting bloc. Nelson made another official visit to Puerto Rico recently, but Scott has also made his share of visits, making his case, along with Nelson, to another voting group in the state.
Melania's poll numbers surging
While Donald Trump's favorability ratings are inching toward the mid-40s, First Lady Melania Trump is surging in popularity. According to a new CNN poll released Monday, she now has a 57 percent favorability rating, up 10 points from a similar poll in January.
Respondents gave her a 27 percent disapproval rate with 14 percent offering no opinion. Among men, Melania earned a 60 percent approval mark, while 54 percent of women had the same view.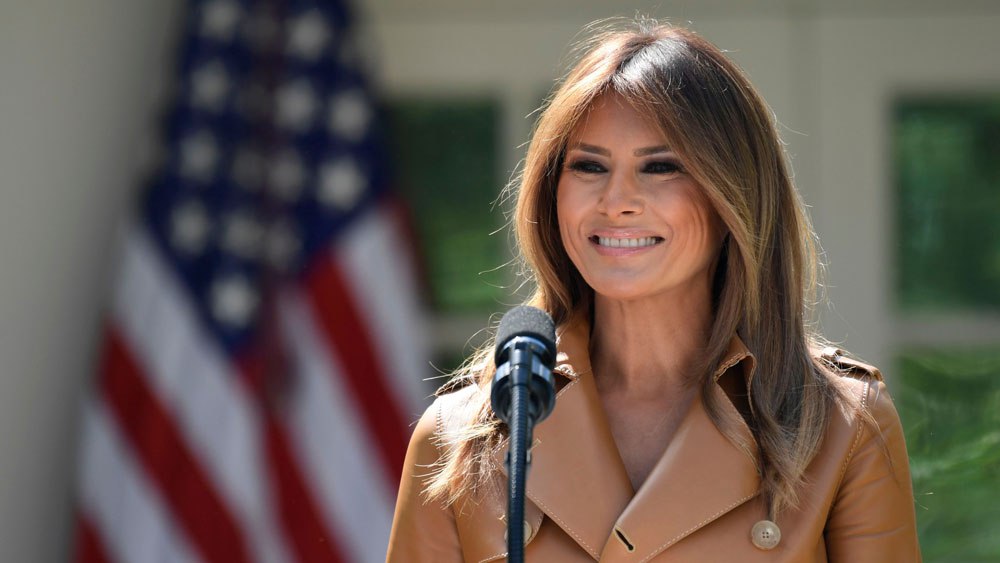 She has climbed 15 points among Democrats with her approval level now at 38 percent with 40 percent disapproving. Republicans provided an 85 percent favorable view while 56 percent of Republicans gave her positive marks.
Melania made other news on Monday by announcing the First Lady's official initiatives. The "BE BEST" campaign focuses mainly on children.
"As a mother and as first lady, it concerns me that in today's fast-paced and ever-connected world, children can be less prepared to express or manage their emotions and often times turn to forms of destructive or addictive behavior such as bullying, drug addiction or even suicide," she said.
Rutherford joins national park advocates to seek funding for upkeep
National parks located in Florida have millions in unmet needs. Jacksonville Republican John Rutherford has joined his colleagues in calling for necessary funding to provide upkeep for the parks in his state and around the nation.
According to the National Parks Conservation Association, 11 National Park Sites (NPS) in Florida are in need of $262 million in repairs, with 11.6 billion needed around the country.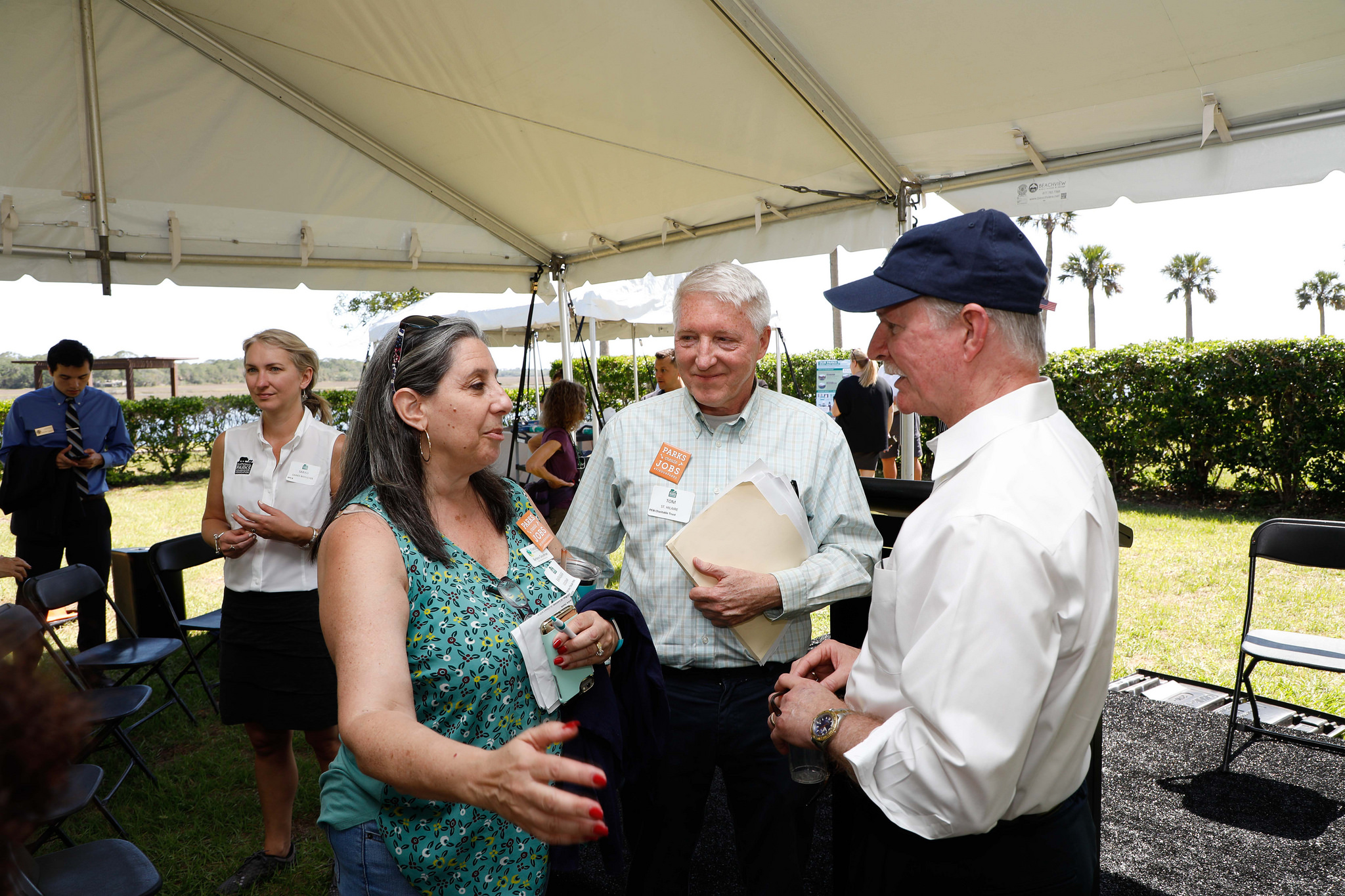 During a tour of Kingsley Plantation at Timucuan Ecological & Historic Preserve, Rutherford and park advocates stressed the need to fund park upkeep and improvements.
"Florida's national parks preserve an irreplaceable part of our shared history and culture for future generations," said Rutherford. "That is why I joined my colleagues in Congress to co-sponsor the National Park Service Legacy Act, which would help reduce the ever-increasing deferred maintenance costs of our national parks through innovative revenue streams to protect these historic landmarks for generations to come."
Rutherford is one of 10 delegation members co-sponsoring the bill.
Assignment Editors: The Democratic candidates for the nomination in Congressional District 6 currently held by Republican Ron DeSantis will make a joint appearance at the Volusia Tiger Bay on Thursday. Nancy Soderberg, Stephen Sevigny and John Upchurch will all be in attendance. The event begins at noon and the address is 1000 Champions Drive in Daytona Beach.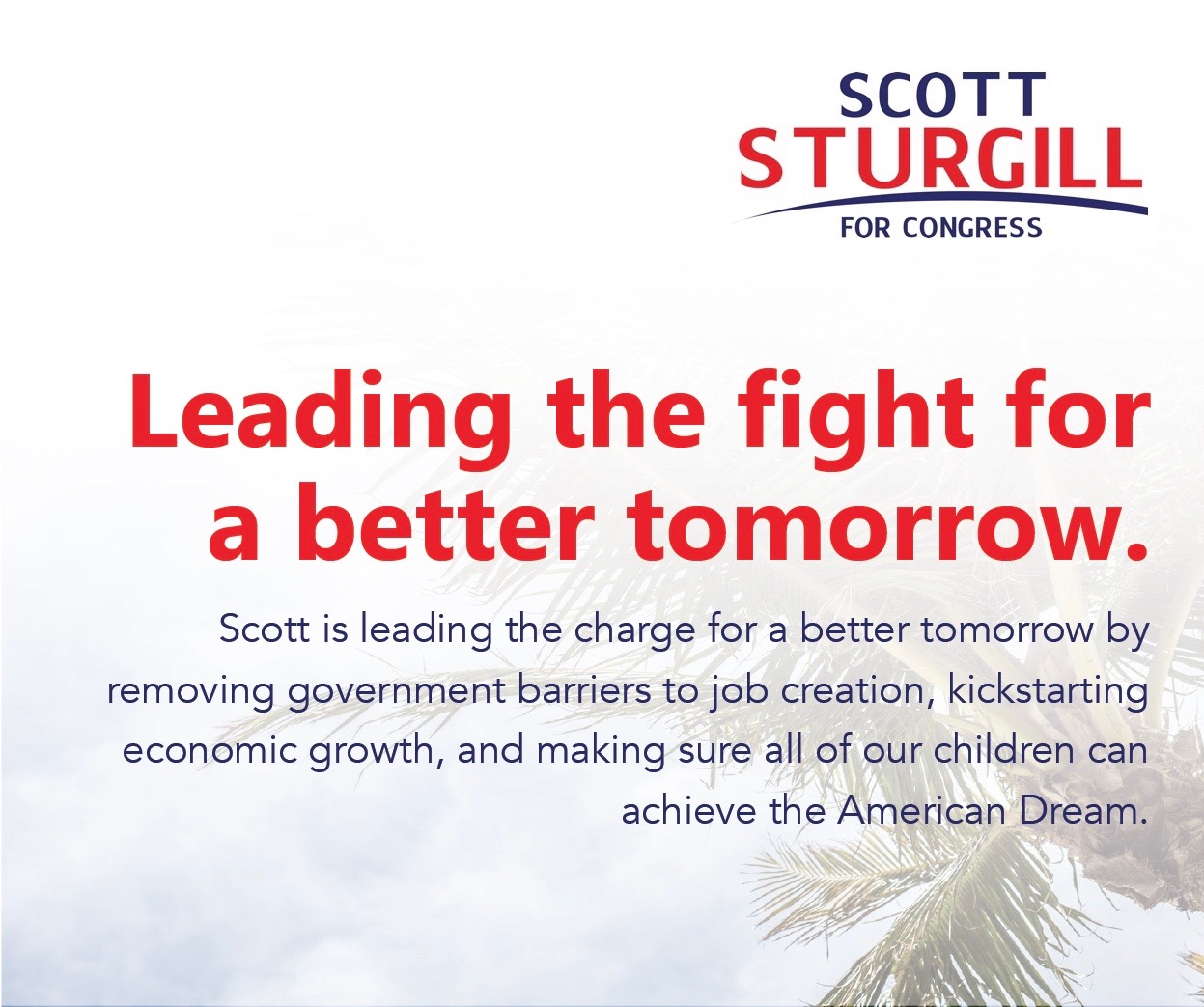 Lawson goes after 'failed' Brown
Primary races often take some time before candidates start going at each other. Not Congressional District 5, where incumbent Democratic Rep. Al Lawson of Tallahassee and former Jacksonville Mayor Alvin Brown have traded barbs almost from the beginning.
Brown quickly began going after Lawson and touting his credentials to Jacksonville residents, where the largest concentration of district voters reside, but Lawson is making his own push. Lawson, who defeated the disgraced former Rep. Corrine Brown, lost Duval County two years ago, but built up strong majorities throughout the rest of the district to pull out a victory.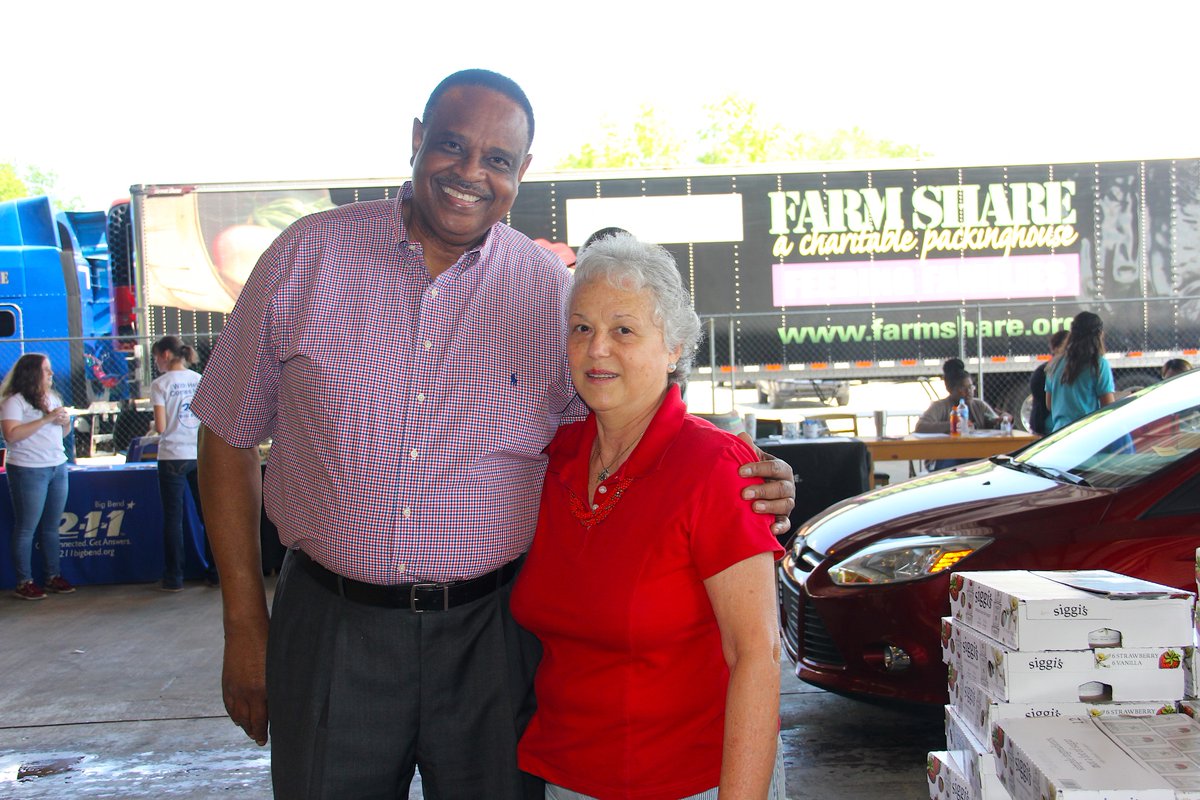 Lawson said he feels "very good" about his chances in the Jacksonville side of the district, where he earned only 20 percent of the vote in 2016.
"I've been in office a year and four months, and I've been coming over here several times a month," Lawson said, adding that he and Rep. John Rutherford "have been able to do quite a few things here." "We've got people thinking about Jacksonville. In Congress," Lawson said, "they don't refer to me as from Tallahassee. They refer to me as 'Al Lawson from Jacksonville'."
After taking several barbs from Brown over the past few weeks, the former 28-year member of the Florida legislature fired back.
"We'd like to see his record. I've got a long record in politics," Lawson said. "He only has four years, and it looks like it was a failed administration, simply because he couldn't get re-elected."
Demings receives honorary doctorate
This is the season for college graduations, where students hear from academics, elected officials or private citizens of high accomplishment. Over the weekend, Demings gave an encouraging message to the graduates of Bethune-Cookman University and received something in return.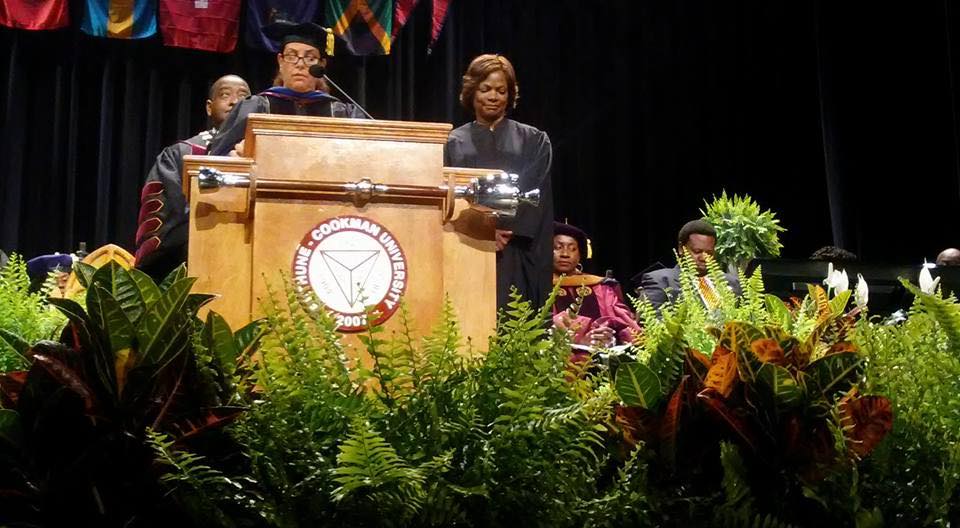 While giving advice, Demings could also relate to many of those who heard her remarks. She was the first in her family to earn a college degree.
B-CU spokeswoman Joy Jones said Demings and the day's other speaker, civil rights activist Henry Thomas were "highly relatable figures." Demings spoke at the morning ceremony while Thomas was the afternoon speaker.
Following her remarks, Demings was honored by the university with a presentation of an honorary advanced degree.
"Words cannot express how humble and grateful I am to receive an Honorary Doctorate from @bethunecookman during their 2018 Commencement Exercises," she posted on Twitter.
'Rigged' race for CD 15 heats up
It took a little while to process the news Lakeland Republican Dennis Ross would retire from Congress. Just a few weeks later, the race to replace him is beginning to take shape with Republicans beginning to confront each other and one Democrat calling the race "rigged."
On the Republican side, former state Rep. Neil Combee will enter the GOP primary race this week. Combee left the Florida House around Thanksgiving to accept a presidential appointment at the USDA, but he was quick to put his name down for CD 15 after Ross made his announcement.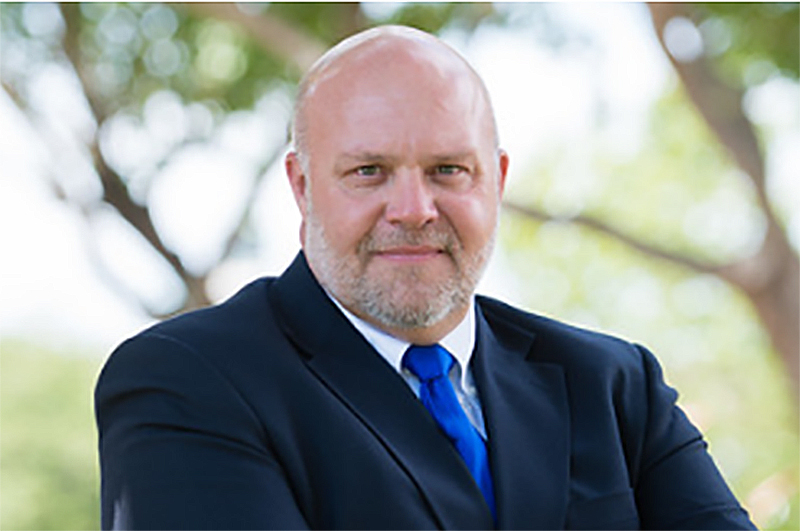 Combee faces several opponents in the Republican Primary, including Dover state Rep. Ross Spano, Sean Harper, Curt Rogers and Ed Shoemaker. Thonotosassa Sen. Tom Lee was rumored to run, but announced last week that he'd stay on the sidelines.
Businessman Gregg Pilkington, who announced his candidacy for the Democratic nomination more than a year ago, has ended his candidacy. He accused the Democratic Congressional Campaign Committee (DCCC) of favoring Andrew Learned of Valrico.
"It would be against my principles to continue, knowing that this is a rigged (primary) election by the DCCC," Pilkington said. He added that he wouldn't pay his qualifying fee Friday, the last day to get on the ballot, thereby withdrawing from the race he began 14 months ago.
Despite inviting Learned to Washington to meet with the DCCC, Learned said the committee had not endorsed anyone. Pilkington, or the other three Democrats in the race, did not receive an invitation to meet with the DCCC.
Learned said Tampa Democratic Rep. Kathy Castor of Tampa will soon be host a fundraiser for him.
Anti-Defamation League honors Ros-Lehtinen
Miami Republican Ros-Lehtinen is set to receive the Anti-Defamation League's highest honor.
The ADL is granting the CD 27 representative their "America's Democracy Legacy Award." The prestigious award has gone to U.S. presidents in the past, including John F. Kennedy in 1963 and George W. Bush in 2014.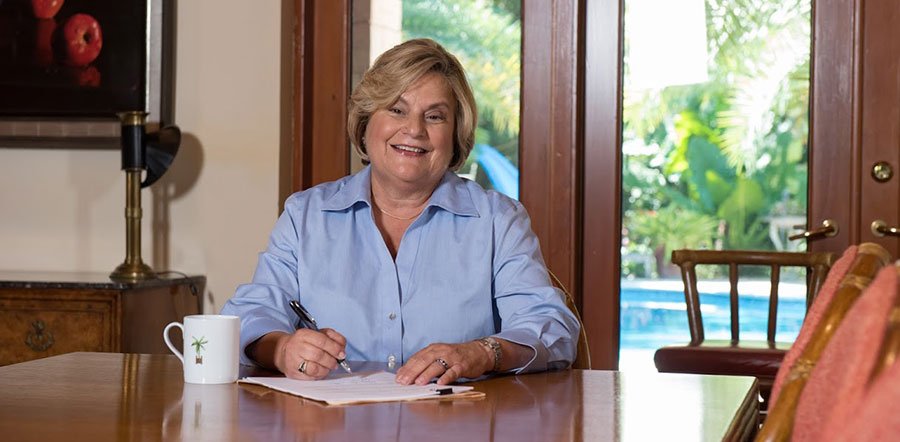 According to the ADL website, the award was set up more than 50 years ago to recognize "those precious few individuals who have helped make our nation a place where freedom, equality and democracy are cherished rights forever."
Ros-Lehtinen said she was "honored" to receive the award. She's slated to speak today at the ADL's two-day Washington summit. Her planned topics include ways to combat anti-Semitism and her support for Israel.
Ros-Lehtinen, who represents a portion of Miami-Dade County, is set to step down after her current term ends.
Florida Chamber flies-in
Florida's delegation and leaders of federal agencies can expect a visit by members of the Florida Chamber of Commerce, which holds its latest "D.C. Fly-In" May 14-16.
According to the Chamber website, the Fly-In is a "dynamic event … to support private-sector job creation, regulatory reform, and creating opportunities for economic prosperity." Previous meetings included Sen. Marco Rubio, U.S. Reps. Mario Diaz-Balart and Vern Buchanan, and others. Among the topics are common sense regulatory reform, lowering health care costs, economic growth, creating better outcomes, investing in infrastructure, entitlement and pro-business tax reform.
The cost to attend is $495 per person. Reservations are now available on flchamber.com; space is limited and invitations are nontransferable.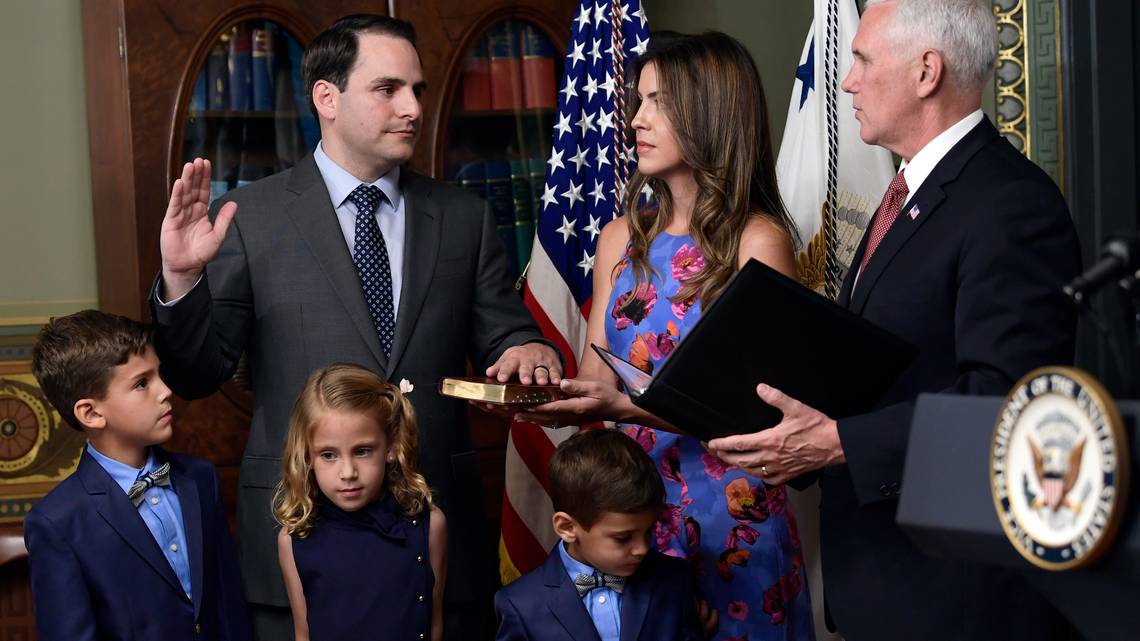 On this date in the headlines
May 8, 1998 — Shocked by stories of taxpayers who were harassed or abused, the Senate voted unanimously on Thursday to overhaul the Internal Revenue Service and make it more "customer friendly." Almost every politician in Washington, including President Bill Clinton, has piled onto the IRS-reform bandwagon after hearing an endless stream of taxpayer complaints at forums in Florida an across the country.
"Taxpayers have had their businesses raided by armed agents, their lives turned upside down, and their reputations ruined," said Republican Sen. Connie Mack. "Last week's hearings exposed a corrupt culture permeating IRS management which will require a major housecleaning at the service."
May 8, 2014 — The House of Representatives voted Wednesday to hold Lois Lerner, a former IRS official accused by Republicans of abusing power, in contempt, laying bare the bitter divide over which much of the midterm elections will be fought.
It was a moment of high drama, complete with Republicans' allegations that the White House orchestrated a Watergate-style cover-up that helped steal a presidential election, along with Democrats invocations of Sen. Joseph McCarthy and his delusions of a huge conspiracy.
Haspel hearing, not a Warner Bros. production
On the eve of Gina Haspel's confirmation hearing before the Senate Intelligence Committee, organized groups opposed to her nomination for CIA Director have begun to target committee members. One such group is making robocalls in Virginia.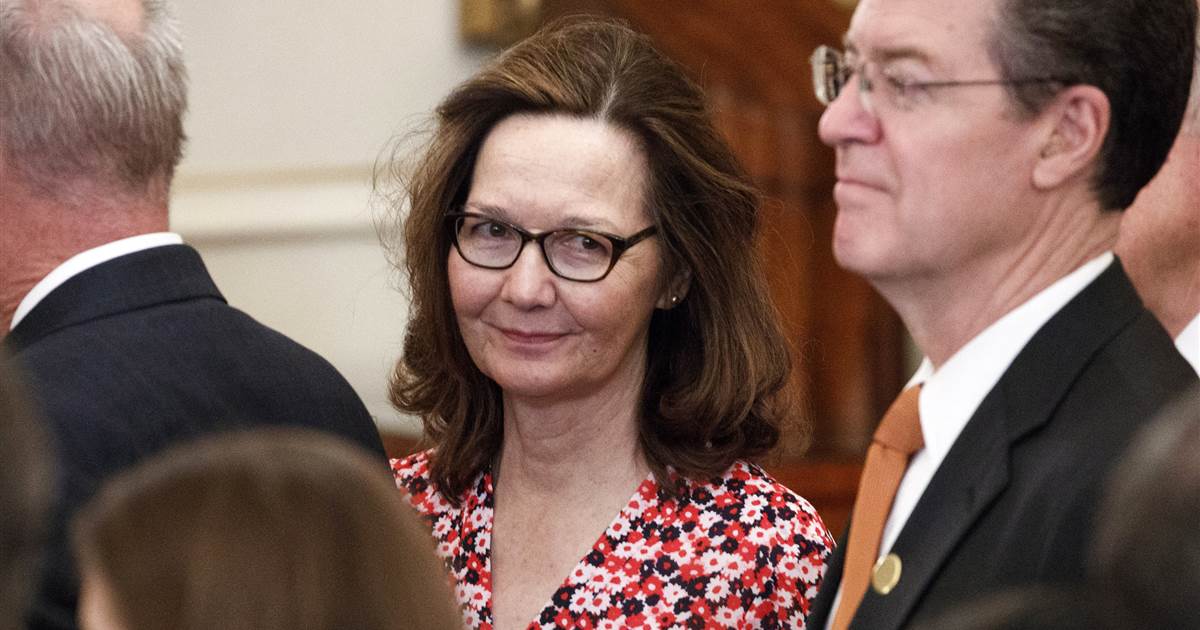 While highlighting the reasons why Haspel is not fit, the call ends with "tell Senator John Warner" to vote "no" on her confirmation.
Geoffrey Skelly of the University of Virginia's Center for Politics reminds the robocallers that John Warner retired from public life 10 years ago. Sen. Mark Warner, who is the ranking member of the Intelligence Committee, was elected to the seat thereafter.